Where to Shop, Eat, and Play in Boston, According to Your Personal Aesthetic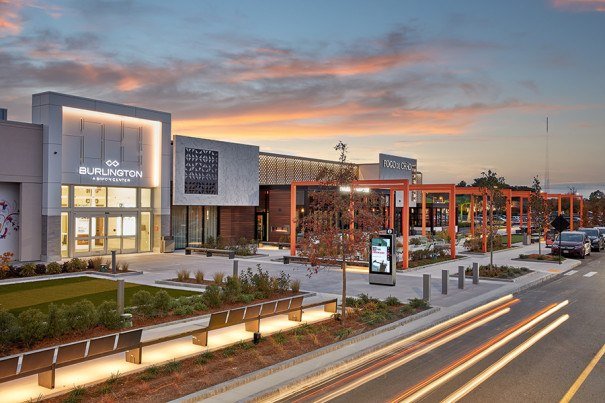 When it comes to brands, it can be hard to keep track, especially in a cosmopolitan city like Boston. From burgeoning restaurant chains to iconic designers, there's much to behold, and much to experience, as someone seeking inspiration—whether it's something to wear, something to eat, or something to display in your home. But your personal brand, your identity, is the one that matters most. It steers your wants and needs, making it your most influential reference for shopping, dining, and doing.
Maybe you appreciate an American classic in your fashion, but prefer global influence in your food. Perhaps you look for traditional pieces for your home decor, but like to explore avant-garde fashion accessories. Maybe your personal brand changes with the wind.
Whichever you identify with, it's important to always experience the culture of shopping, dining, and doing in a dynamic and stimulating environment, finding what will inspire you and make you whole. That's what Burlington Mall is all about—in fact, survey says, they're the Best place north of Boston to experience the wonder of curating goods for your self expression.
With more than 185 brands to choose from, Burlington Mall is sensational, a world like no other (but still your oyster). Here's a guide to finding food, fashion, and furnishings tailored to your taste at some of Burlington's most new and notable establishments.
If You Love a Throwback
We don't blame you for wanting to keep things groovy in your life. When it comes to finding interactive activities with the kids, why not keep things consistent? At Burlington Mall, you can do just that at CAMP. It's a brand-new experience store with performances, crafts, themed birthday parties, and a selection of toys, books, and clothing.
"Currently at CAMP Burlington, families get to explore CAMP's original immersive theme, Base CAMP," says Sydney Shapiro, CAMP Public Relations Manager. "Imagine the magical, retro summer camp of your dreams." From arcade games to a disco cabin, you'll be feeling like a kid again in no time.
There's also something about a classic, tried-and-true meal that inspires a feeling of nostalgia. That's why Shake Shack may be your number one place to eat at Burlington Mall after you visit CAMP—what's more classic than a burger, fries, and a shake? Plus, with variations on the traditional cheeseburger like the 'Shroom Burger, there's something for everyone to enjoy.
Finally, time travel to a different decade as you enter Anthropologie, where you can find 70's flair in many of their gorgeous garments. From flared pants to collared jumpsuits and floral prints around every corner, Anthropologie offers some true throwback styles as well as more modernized choices. The home section of Anthropologie also showcases mid-century and bohemian styles, if you like to draw inspiration from decades passed in your interior design.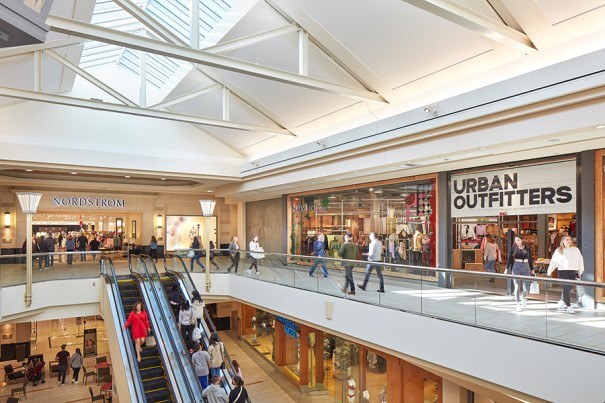 If You Have a Thing for Clean Lines
Clean lines are a common preference in both fashion and interior design. Think simple, satisfying, and employing both large uninterrupted planes and sleek minimalism—but not always without texture or pattern.
For clean lines in the home, head to Crate & Barrel. This is your place for everything from sectional sofas to accent tables, cutting boards and wine glasses, even desks to reinvigorate your remote work days. Plus, you're in luck with Burlington Mall's expansive Crate & Barrel store—with multiple floors of top-tier product displays and inventory, you'll be seeing clean lines in your sleep.
In terms of fashion, clean lines have been around for decades (and for a good reason). These days, the concept prevails, but the clothes have evolved to include patterns and more daring angles. To see for yourself, head to Burlington Mall's Nordstrom, where the most coveted brands are always on the racks. Especially with the cold season approaching, look for Frame denim, Vince loungewear, and Max Mara outerwear to get you started. Nordstrom is like a museum for clean line lovers—except you get to take the gorgeous collections home with you.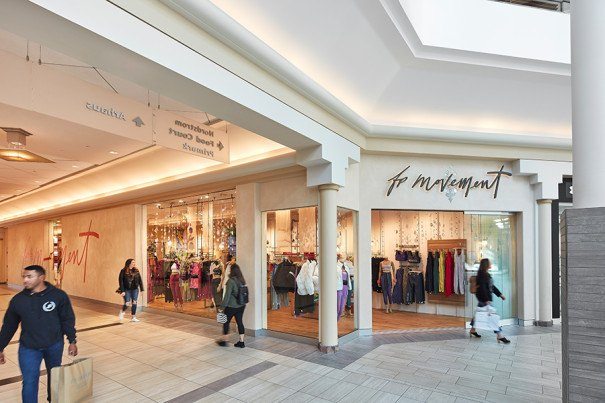 If You Can't Get Enough of the Outdoors
Fall in New England is famously beautiful, with its freshness and sweet smelling air. If you liked spending time outside in the summer, you'll love spending time outside in the fall. Even on a trip to Burlington Mall, being outside is in the cards. Common Craft, the multi-concept beverage destination at Burlington Mall (and first location in the Boston area), is serving fantastic drinks from taprooms, a speakeasy, a wine bar, and delicious food from the kitchen. Plus, they're situated on a greenspace where you can enjoy the fresh fall air.
"Bostonians have always been great supporters of local craft-produced goods," says Larry Leibowitz, Common Craft owner. "We're excited to open our first location for Boston-area consumers with partners that have a strong sense of connection and respect for this locale." Common Craft is putting on an Oktoberfest event September 24 from 12p.m. to 6 p.m., which may be the best way to introduce yourself to the incredibly unique concept—and kick off the fall season.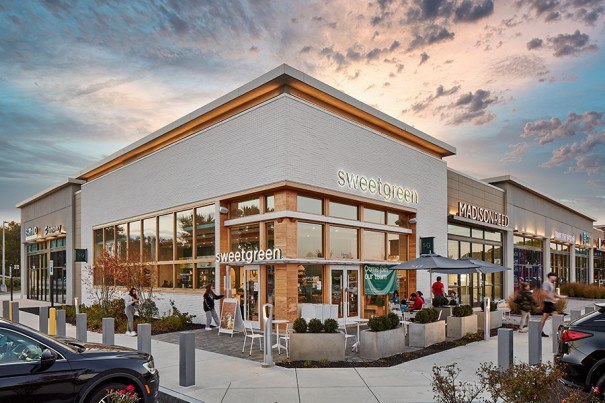 If You're Fitness-Focused
Maintaining a balanced and healthy lifestyle is hard, but Burlington Mall makes it easy. Finding a nutritious and satisfying meal you really enjoy and comfortable activewear that you're excited to wear is more than half the battle.
Burlington Mall is home to the ever-popular sweetgreen, which prepares some of the most inventive and satisfying salads you can find. From warm bowls like the Shroomami (Roasted sesame tofu, warm portobello mix, raw beets, cucumbers, basil, sunflower seeds, warm wild rice, shredded kale, miso sesame ginger dressing) to classics like the garden Cobb (Avocado, hard boiled egg, roasted sweet potatoes, tomatoes, red onions, blue cheese, roasted almonds, spring mix, chopped romaine, balsamic vinaigrette), sweetgreen will help you discover that salads can, in fact, be delicious.
If you're looking for activewear that could make you love going to the gym, FP Movement, an offshoot brand of Free People, is your new best friend. Many of their designs are unique and inventive, but all their basics are equally to-die-for. Whether you're a distance runner, yoga enthusiast, or just seeking everyday comfort, FP Movement is here for you at Burlington Mall.
For men and women who like to stay active on the golf course, Burlington Mall's TravisMathew store is your one-stop shop for golf attire, everyday athleisure wear, and outerwear for layering your looks during the fall season.
If Sophistication is the Goal
Prioritizing sophistication in your personal brand gives you countless options in terms of where to shop and dine, and especially at Burlington Mall. Tory Burch perfectly encompasses the sophistication you may be looking for, from iconic handbags to gorgeous poplin dresses and fragrances that will bring any look together. A stop at Warby Parker will inspire even more sophistication, offering modern and classic eyewear designs as the perfect accent for your daily ensembles.

As you know, sophistication is important in the home, too. At Joss & Main, the first brick-and-mortar version of the popular online home design retailer, you'll be inspired by the stunning decor and furniture options. "Bostonians have great taste and I think they are going to be really energized by the store experience," says Adrienne Brown, President of Joss & Main. "We care about making it attainable for our customers to create spaces that reflect their personal style."
Prices at Joss & Main are reasonable and shipping is fast and free—according to Brown, you can even get a whole new sofa in just days.
When it's time for a meal, Burlington Mall serves global sophistication at everybody's favorite Fogo de Chao, the Brazilian steakhouse known for its delicious churrasco-style grilling technique and consistently great drinks and atmosphere. It's on the casual side of sophistication, perfect for everyone from couples to families, with the formality of a steakhouse still very much at play.
To see all the ways Burlington Mall will help you express your unique style, visit shopburlingtonmall.com
This is a paid partnership between Burlington Mall and Boston Magazine's City/Studio
---