Three Ways Having a Smart Kitchen Can Save You Time
Whether you're a culinary genius or cooking novice, streamlining your time spent in the kitchen starts with choosing the right tools. Smart appliances can simplify everything from prep to clean-up. The premier choice for top-of-the-line kitchens, these internet-connected devices truly change the game.
"The most important thing to look for in a smart appliance is the ease of use and how that smart feature fits into your lifestyle," says Brandi Felt-Castellano, the executive chef at KAM Appliances. "If you cannot use or do not understand how the smart features work, then you will never get the full benefit." Get acquainted with this technology's best perks, and you'll see why your home needs an instant upgrade.
You can control your appliances from afar.
"A smart appliance allows the user to access an appliance even when they're not standing in front of it," Felt-Castellano says. That means you can get a jump start on meal prep without stepping foot in the kitchen. Tap on an app or simply ask Alexa to preheat the oven from wherever you happen to be, whether it's in the backyard or on the way home from work. See exactly what's in your fridge while at the store by checking its built-in cameras on your phone. Gone for a while? Switch appliances into eco-mode to save energy.
Connected appliances don't just help out while you're away from home. With Thermador's built-in coffee machines, you can even order one of the 18 pre-programed coffee beverages from the comfort of your bed.
You can avoid annoying maintenance problems.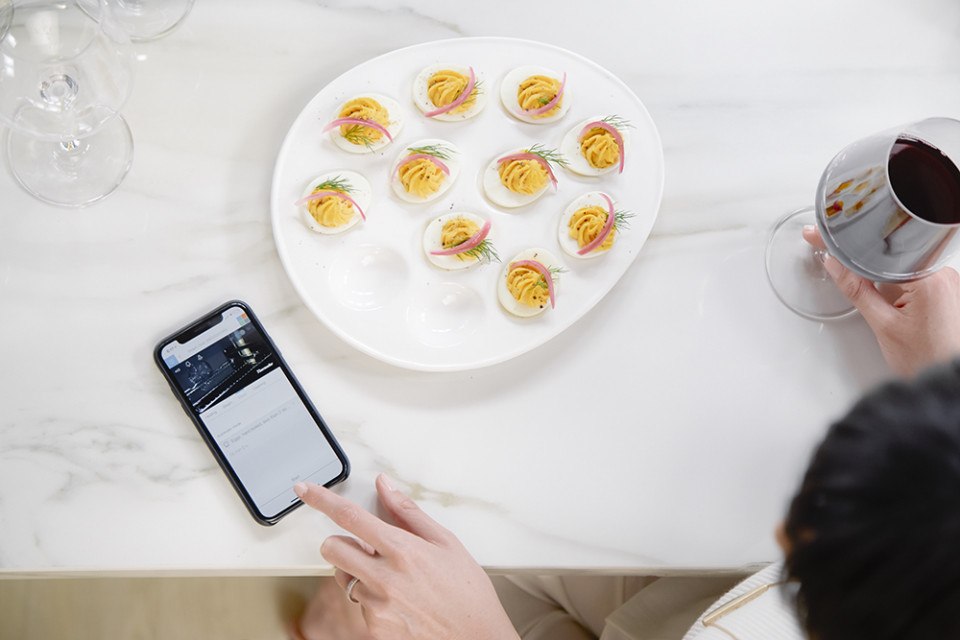 "Upgrading to a smart appliance not only adds value to your home and ease to your life, but it also extends the life of your appliance," Felt-Castellano says. "It will give you the ability to see what a problem is before it becomes a major problem or even unfixable." Connected appliances let you know when service is needed so they operate optimally for the longest possible time. Thanks to the connected apps, customer care and remote diagnostics are only a tap away if an issue does arise. It's not just about service convenience, though. Smart appliances can send phone notifications if the fridge door is left ajar, if it's time to reorder dishwasher tabs, or if your freezer temperature climbs too high.
You can actually become a better cook.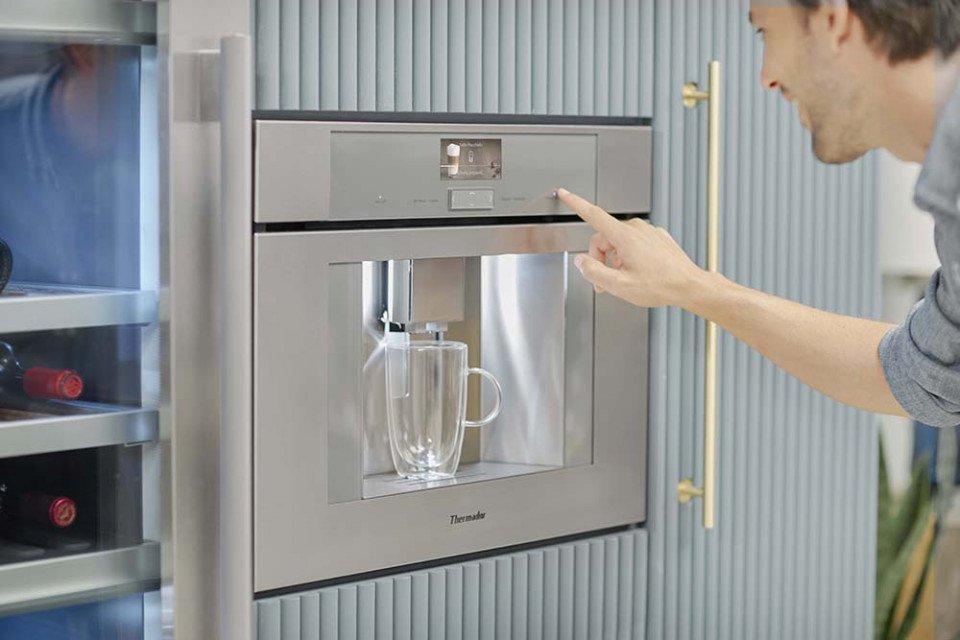 Brush up on your kitchen smarts with your own private instructors. Smart appliance apps include tons of tips, tricks, and step-by-step tutorials that'll help you get the most out of the kitchen. For example, Thermador's Home Connect app shows you how to craft the perfect cappuccino, suggests seasonal dishes, and even sends recipe instructions straight to your oven.
For help choosing the smart appliances that are right for you, visit KAM Appliances in Hyannis, Hanover, Nantucket, or online.
This is a paid partnership between KAM Appliances and Boston Magazine's City/Studio
---