S'mores, fireplaces, and warm baths: Autumn perfected at the Taj
With 44 romantic wood-burning fireplace suites, they know a thing or two about the season that brings us pumpkin lattes, leaf peeping and orange sunsets. From October 15 to April 15, their fireplace season is ablaze.
The Suites
Whether you want park and city sights or you would rather focus on cocooning with interior views, there's a fireplace suite at the Taj for you.
The one-bedroom Luxury Park View and Park View suites feature 580 to 700 square feet of space, with separate master bedrooms and large connecting parlors. Take a seat at the wonderful desk or plop down on a comfy couch, as you enjoy the warm ambiance from your own fireplace. A gaze out the window affords spectacular views of The Public Garden and Boston Common.
When you want to keep the outside world at bay, envelope yourself in serene interior views from the Junior and Executive Suite choices. The Junior boasts one bedroom, a parlor with a wood-burning fireplace and a marble bath as part of the room's 540 square feet of space. For a larger need, many of the 800-square-foot Executive one-bedroom suites have a parlor with a fireplace set alongside a dining area with a table to sit six guests.
Fireplace Menu
With a fireplace at your fingertips, the Fireplace Butler strikes the perfect blaze based on your choice of four woods available on the Fireplace Menu.
After ice-skating on the Frog Pond in the Boston Common, return to your room and thaw before heading out to dinner in front of the glowing fire made from birch. With its strong heat and quick burn, it creates a warm and cozy interlude before an evening's entertainment on the town. For a longer and more fragrant burn, turn to the glowing colors of a cherry wood bundle, perhaps over an in-room dining experience. To settle in, start a fire with oak in the early evening. It's a lightly scented, long-burning wood that will bring comfort all night. For a true New England experience, fill your room with the sweet aroma of maple that evokes the ambiance of a country inn.
---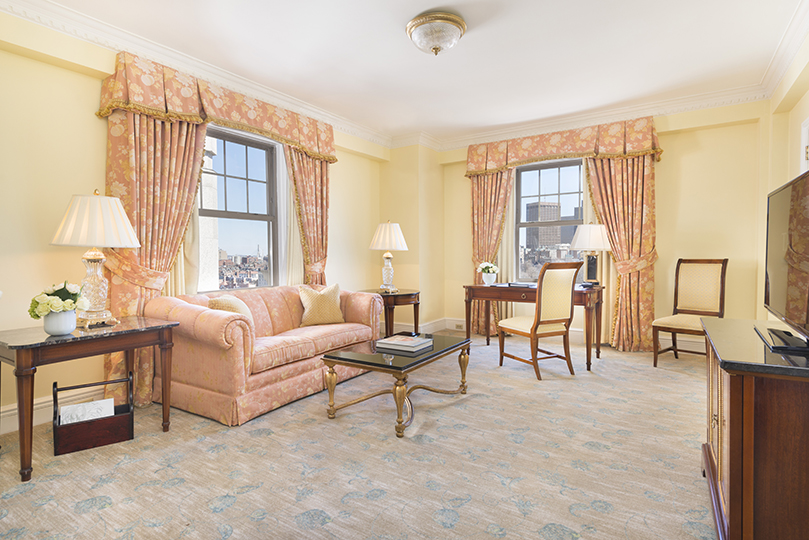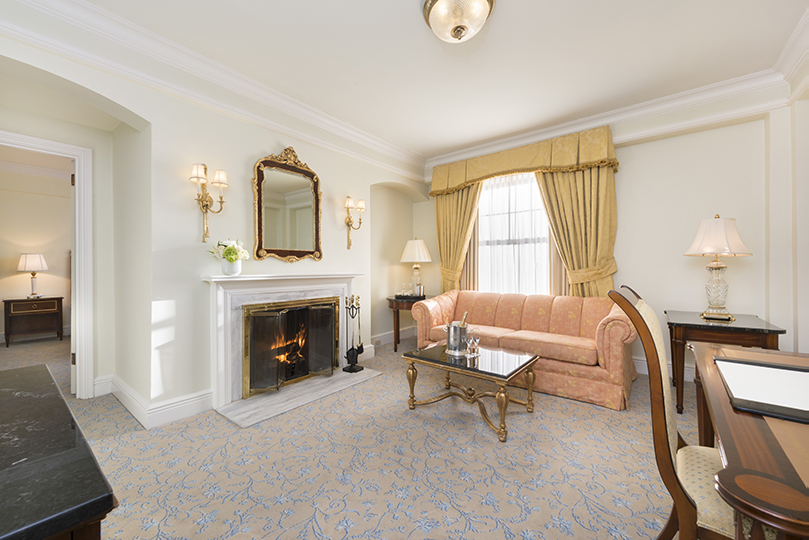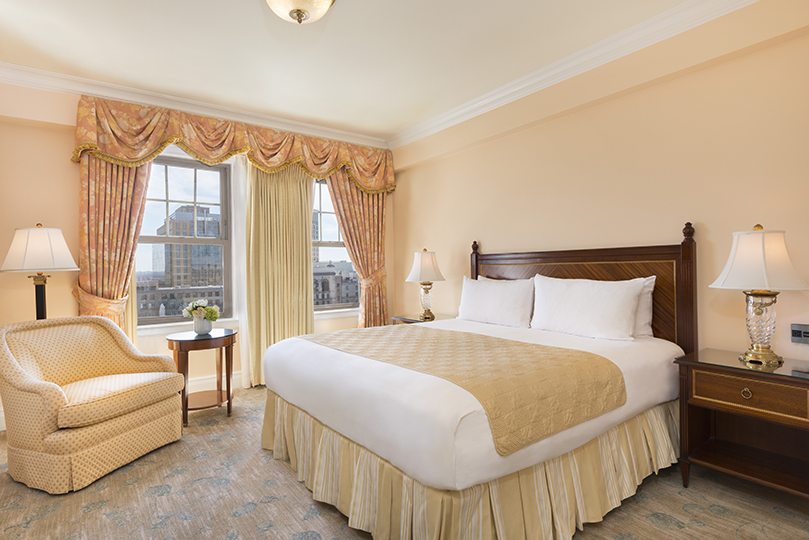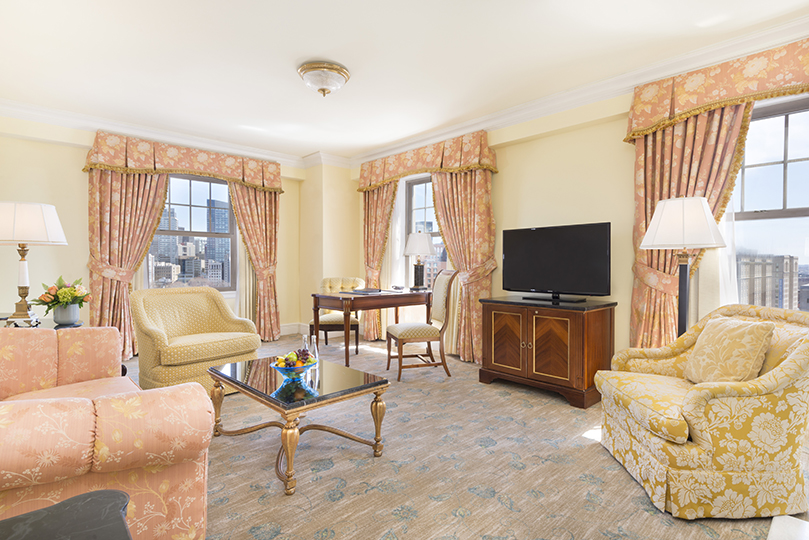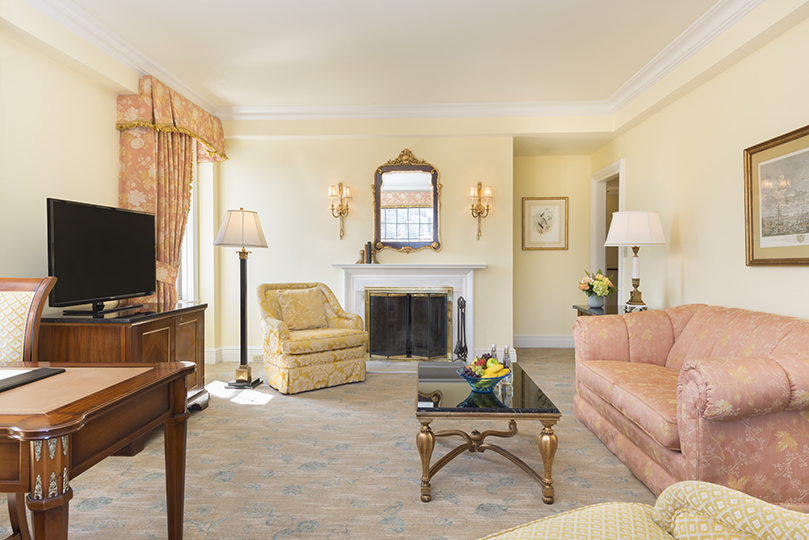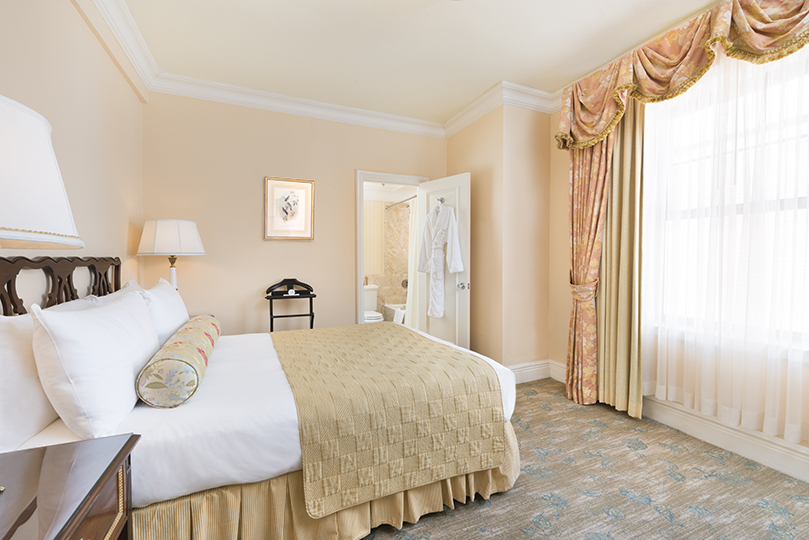 A S'mores Night In
To get the most out of your glowing fire, make it a true night in with added indulges at the Taj Boston. S'mores are the perfect addition for a decadent night spent lounging. Each year the s'mores menu changes, but with just 24 hours notice, the chef can prepare chocolate covered graham crackers and house made marshmallows. These aren't your typical backyard fire pit treats. They're giant and extravagant morsels.
You've stayed away from hot baths all sticky summer, but that's about to change. When the fire goes out, or perhaps its embers are still a-glow, it's time to rekindle your love of a warm bath.
The Bath Butler at the Taj Boston engages all the senses with different packages available for an in-room luxury. The Boston Tea Party ($30) is a fragrant tea bath of lavender and natural sea salts with a cup of your choice of herbal tea to enjoy, while the Simply Romantic ($85) is a wonderful surprise of scented bubbles and rose petals with champagne, strawberries and a romantic CD to enhance the mood. When there are kids aplenty, charm them with the Make Way for Ducklings bath set ($30), a bubble bath with rubber duck, mug of hot chocolate or chocolate milk, and freshly baked cookies.
Make a reservation now for the perfect autumn experience.
This is a paid partnership between Taj Boston and Boston Magazine's City/Studio
---