3 Reasons Why Homebuyers Are Flocking to the South Coast
Just 60 miles south of Boston, a stone's throw from the Cape, Nantucket, and the Vineyard, and within easy reach of the Berkshires, Providence—and even New York City—the South Coast is Massachusetts's most conveniently located hidden gem. Its unspoiled shores and charming villages have made this waterfront stretch both an in-demand real estate market and a dreamy destination for weekend getaways.
"From when I grew up to now, it's gone from just Southeastern Massachusetts to something with a true identity," says Chris Demakis, owner of the Town Wharf General Store and Demakis Family Real Estate in Mattapoisett. "A lot of people say it's like what the Cape used to be before it was commercialized."
---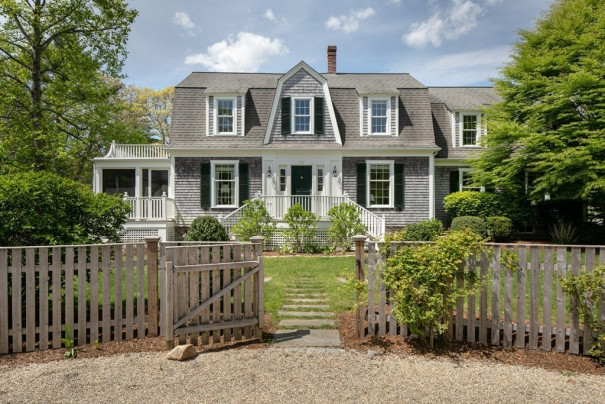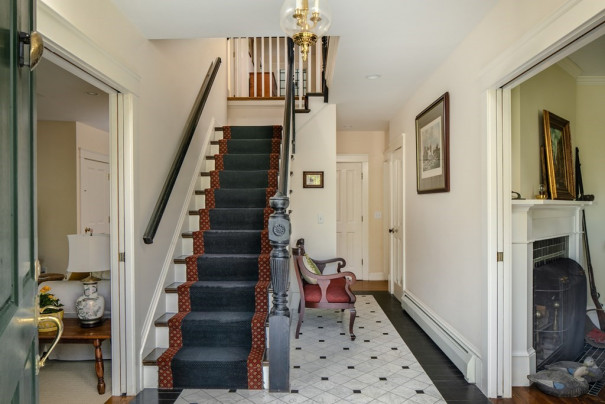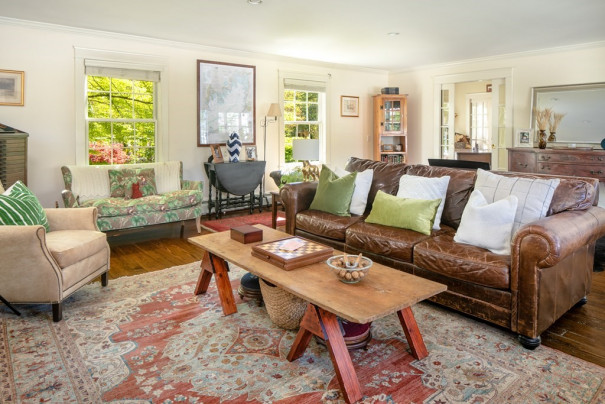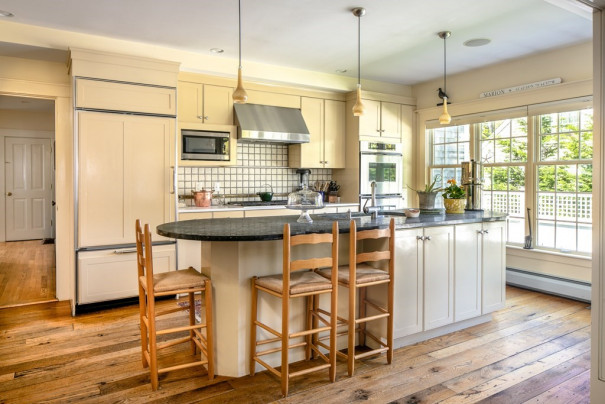 An elegant Marion village c.1916 home updated with all aspects and essential systems while maintaining its historic charm. The formal entry hall leads to a great room with a fireplace open to a chef's kitchen with a large island and a separate pantry. Other first-floor living spaces include a home office with a fireplace and a family room adjacent to a large screened-in porch. The second floor has five good size bedrooms, including a master suite with a private entrance hall, two walk-in closets, a sunny master bedroom, and a private bath. Price: $1,645,000
---
Born and raised in Mattapoisett, Demakis operates both the store and real estate brokerage out of his 18th-century building where the Town Wharf General Store celebrates the best of the South Coast with New England specialties, craft beers and wine, a coffee bar where locals can stop by for weekend donuts, curated gifts, and "everything you'd need for a great cocktail party."
Through his work and volunteer positions, Demakis has witnessed the region—which includes the towns of Mattapoisett and Marion, Fairhaven, South Dartmouth, New Bedford, and Westport, as well as others—grow exponentially over recent years. Take an insider look at this on-the-rise destination with its walkable villages, picturesque harbors, and community beaches, land trust trails, and gorgeous homes just waiting for Boston and MetroWest residents to become future South Coasters.
1. The Villages
The sister towns of Mattapoisett and Marion are the residential heart of the South Coast, closely connected by their harbors. "Mattapoisett and Marion have beautiful harbors," Demakis says. "A lot of people from out of the area will use Mattapoisett's town wharf to launch their boat, eventually spend some time exploring on land, and wind up falling in love with the area."
Mattapoisett started out as the epicenter of the whaling trade in the 18th century where whaling ships were built, and the town still retains a small-town nautical feel. Most South Coast towns follow a similar suit, having a downtown village district with walkable options for dining out, shopping, collecting your mail, and visiting with neighbors on their front porches.
---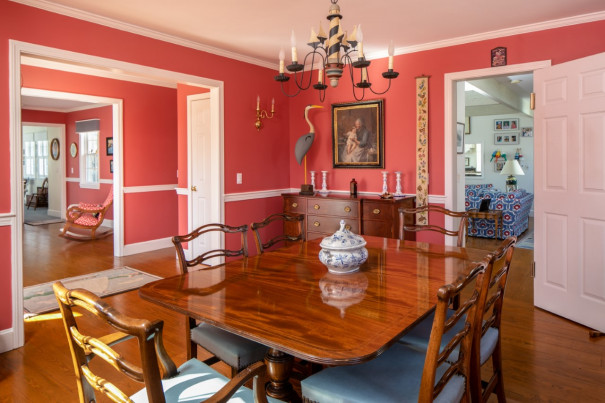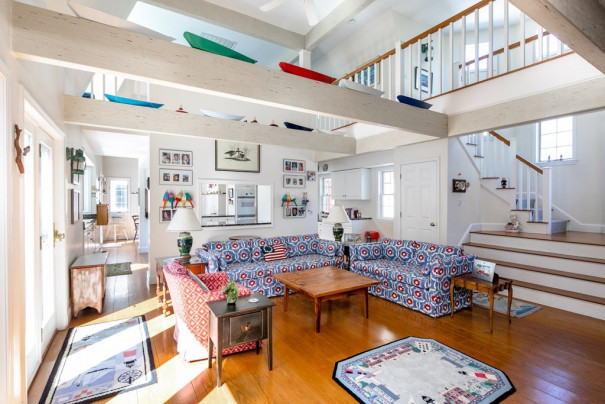 Located close to the waterfront and close to village shops and cafes, Beverly Yacht Club, and Sippican Tennis Club, this property also has a deeded easement for the use of a Water Street harbor-front lot with a pier and dock. This home has been meticulously maintained and includes a two-story great room with fireplace, backyard patio, and pool; along with a first-floor master suite with its own entry to the backyard, and a three-season porch as perfect for summer poolside dinners as it is for ping pong tournaments. Price: $1,995,000
---
In Marion, local dining options range from Kate's Simple Eats (a village café focused on healthy options) to the Atlantic Bistro, specializing in locally sourced and beautifully prepared dishes. Brewfish offers comfort food and New England brews on a night out. For seafood, look to Mattapoisett, which features Turk's, a sushi/seafood restaurant in high demand from diners across the region, Oxford Creamery, a popular ice cream and clam shack where crowds line up on Summer nights, and The Inn on Shipyard Park, the "oldest seaside Inn in the nation", where you can dine on creative coastal meals and sip craft cocktails while overlooking the harbor…you can even book an overnight room if you've had one too many.
The two towns, along with Rochester make up the "Tri-Town" and are part of the Old Rochester Regional School District, one of the best in the Commonwealth. Marion is also home to the preparatory school Tabor Academy, so family activities take place in the area on a regular basis.
Shipyard Park in Mattapoisett hosts a town band every Wednesday night and classic car meet-up every other Friday night in the summertime, and is also the site of Harbor Days each July when hundreds of vendors gather to sell their goods, host a taste of the town night, and when you'll find the town's annual triathlon. Nearby Fairhaven and New Bedford also feature beautiful public buildings that rival those found in European cities, all kinds of year-round attractions, the famous New Bedford Whaling Museum, top-notch restaurants like burger joint DNB Craft Kitchen, and a downtown historic district with dozens of creative shops recently designated its own National Park.
---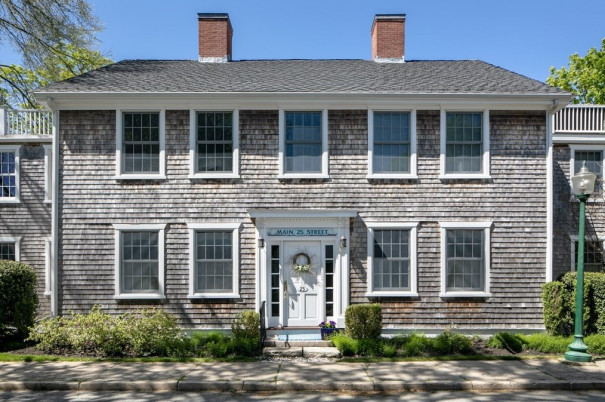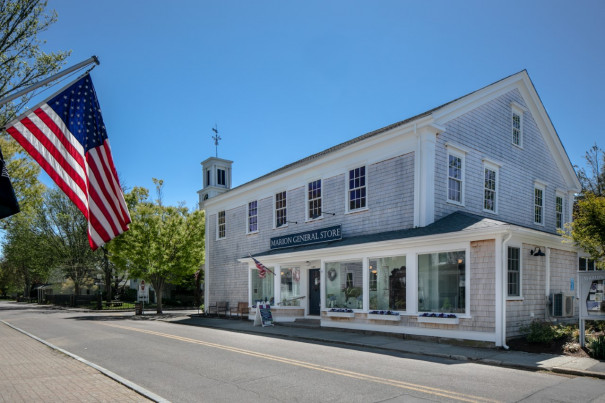 Beautiful Marion village condo located in restored historic home with expansion opportunity. You'll find an open floor-plan that includes: a sunny master bedroom with ensuite bath and large closet; a study with pocket doors and built-ins that serves double duty as a second bedroom directly adjacent to the second full bath; a third-floor semi-finished/unfinished "storage" space located directly above the condo unit with an additional 457 square feet of space, and a large living room with tons of charm that opens to a kitchen/dining area that flows to a back deck with views of Sippican Harbor. Price: $749,000
---
2. The Beaches
Since it's the South Coast, much of daily life is wrapped up in the ocean. The Buzzards Bay Coalition safeguards the region's natural areas for fishing, swimming, boating, hiking, and birdwatching along Buzzards Bay and its watersheds. This non-profit "bay keeper" holds regular fundraising sporting events, including bike rides, swim meets, regattas, and other opportunities for experiencing the natural beauty of the region.
Mattapoisett's Ned's Point Lighthouse is a popular area for paddleboarding and windsurfing due to its consistently gusty environment and just down the road, the Nasketucket Bay State Reservation is ideal for hiking and launching a kayak. The beaches along Sconticut Neck Road and West Island State Reservation in Fairhaven also remain particularly popular for getting a little sand and sun.
---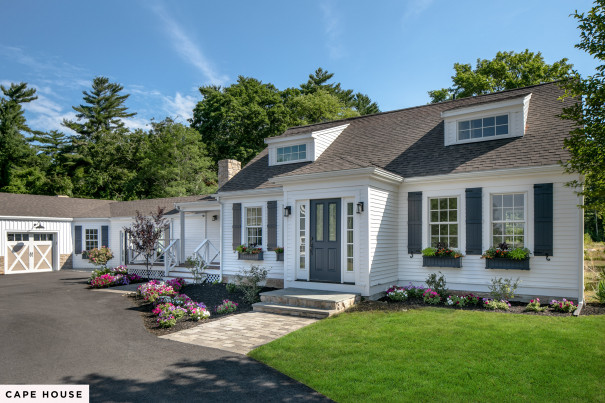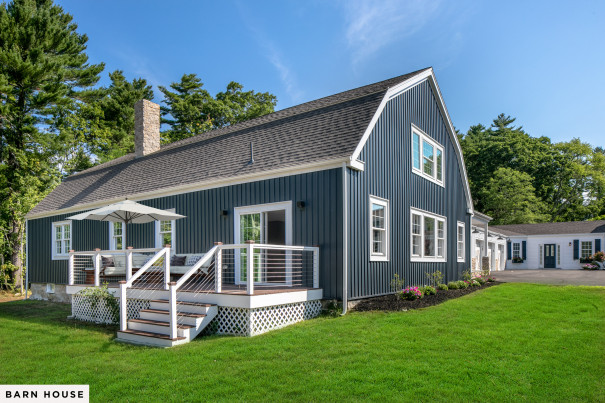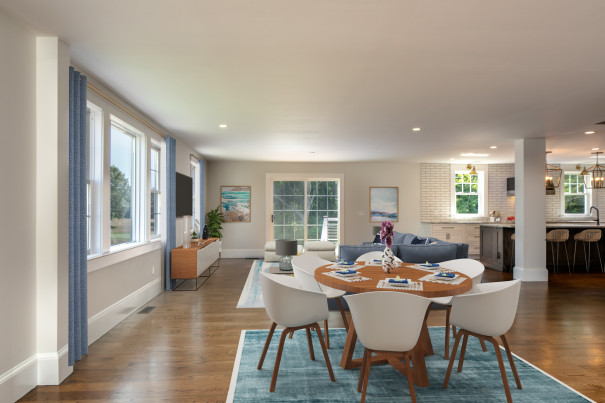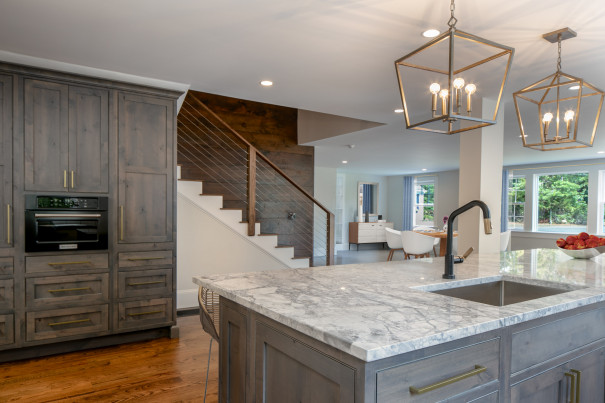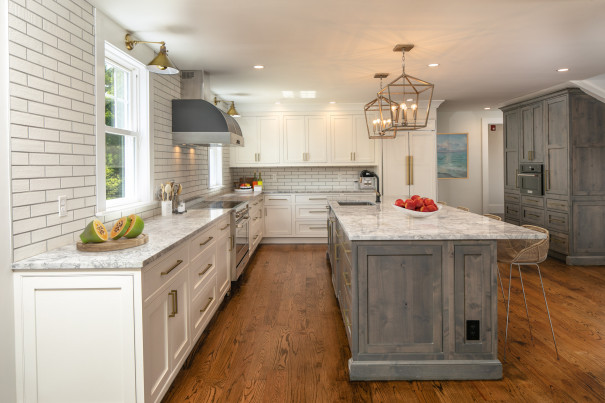 This thoughtfully renovated farmhouse compound with beach rights offers more than 7,500 square feet of living space—including 8 bedrooms, 8 baths, and a vast 4-bay garage—set on over 3 acres of grounds. What was once an 18th-century farm now stands as two joined homes: an open-concept guest house in the redesigned barn and an expanded Cape-style home with beautiful entertaining space. Price: $1,825,000
---
3. The Homes
Many of the towns along the South Coast offer that coveted beach community feel. Different beach neighborhoods—with their own distinct personalities and many with old Native names like Antassawamock, Point Connett, Winnatuxett, and Nonquitt—are peppered with a housing stock ranging from quirky summer-only waterfront cottages to multi-million dollar architecturally significant homes.
---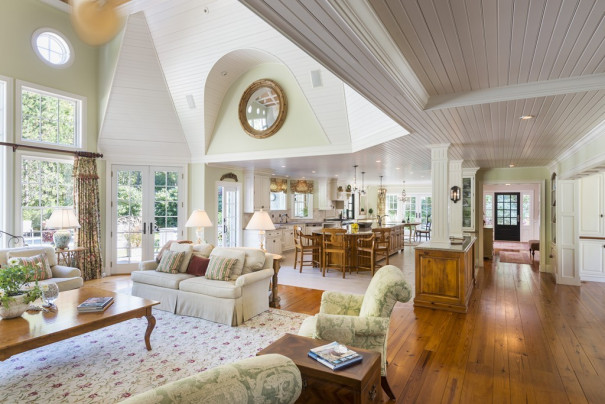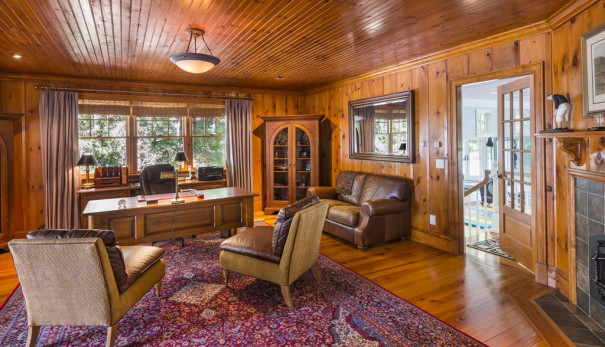 This retreat on Mattapoisett's exclusive Ned's Point Rd. contains over 10,000 square feet of space for comfortable living and effortless entertaining. Gather in the two-story great room that opens to a backyard patio, in-ground pool, hot tub, and outdoor bar. At the end of the day, relax in the master suite that includes dual walk-in closets, and a gorgeous bath with a steam room. Or, head down to the media and entertainment room that includes a full bar, home cinema, pool table, and fireplace. Price: $2,295,000
---
Village districts are often some of the most coveted places for out-of-town home buyers because of their Nantucket-style charm and walkable lifestyle. And of course, all South Coast towns offer family-friendly and traditional "cul-de-sac neighborhoods" with varying price points, and in many cases, more affordable options than what you'll find in MetroWest, South Shore, and Cape family neighborhoods.
"They're small towns with big identities," Demakis says. "It's what makes them so special."
It's no wonder that Boston and MetroWest residents are flocking to the South Coast in droves.
---
Founded and owned by Chris Demakis, Mattapoisett-based Demakis Family Real Estate represents the best in South Coast and Southeastern Massachusetts real estate. With local family ties and broad regional knowledge, exceptional client service, and the latest marketing and technology tools, Demakis Family Real Estate leads the region for real estate brokerages representing discriminating sellers and buyers. Contact Chris at chris@demakis.com and 508-287-2695 for more information on how to make your move to the South Coast.
This is a paid partnership between Demakis Family Real Estate and Boston Magazine's City/Studio
---