Spring Fashion, Shopping Sprees, and Elegant Outdoor Dining: Here's Where to Find it All in Boston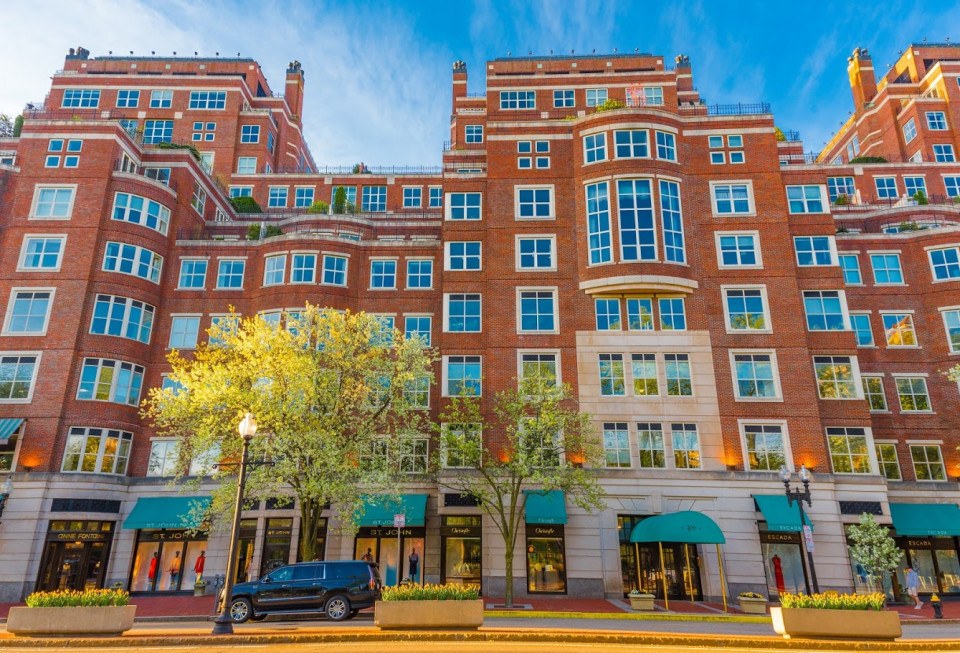 A month ago, we were opening our closets each frigid Boston day to take refuge in any cozy attire we could find. Now, summer is around the corner, the sun warms our bedrooms as soon as we wake up—and the magic of the new season is starting to unfold. The mood is brightening by the day both inside and out, and when we open our closets in the morning, we are looking for something as fresh as the air coming in our windows.
If you're getting the urge to add all the 2022 spring and summer trends to your wardrobe, follow it—all the way to The Heritage On The Garden in Boston's historical Back Bay neighborhood. The city's pre-eminent shopping destination has everything you need from St. John clothing to Hermes accessories, and even the perfect place to enjoy an elegant outdoor meal. Here's what each store, including the Boston favorite Bistro du Midi, says you should look out for this spring and summer. Bring that sunshine feeling to your closet, your jewelry box, and even your tastebuds.
---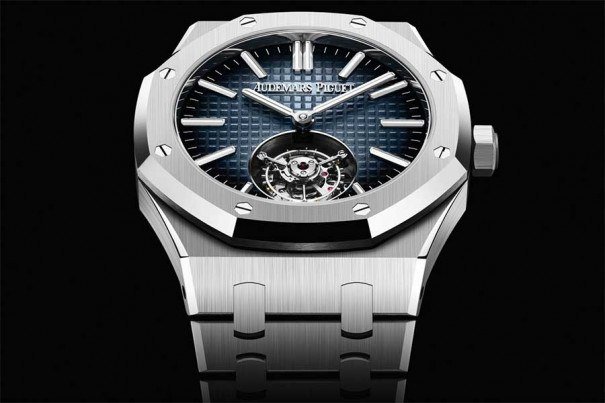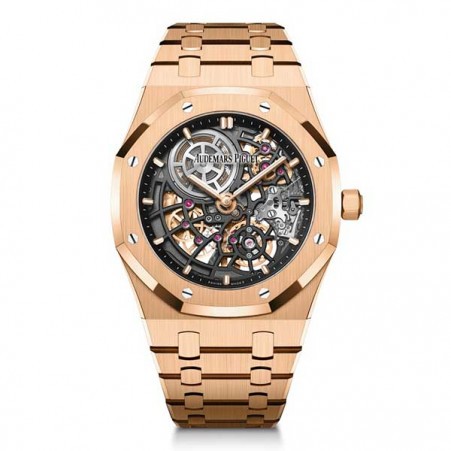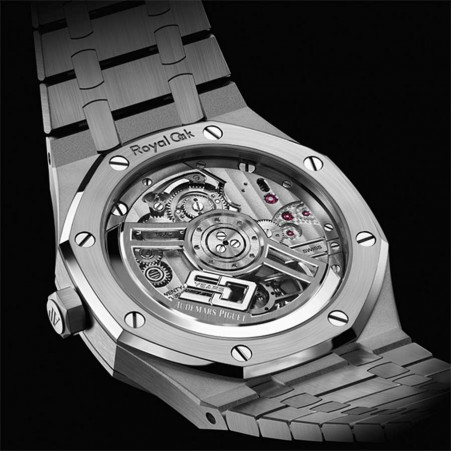 Audemars Piguet
If a new watch is on your radar this year, you're in the right place at The Heritage On The Garden. Audemars Piguet is one of the most highly-sought-after timepiece manufacturers out there—and you can see for yourself right here in their Boston store. A word from Audemars Piguet CEO Ginny Wright:
"The trend we are seeing this spring is not only about colors or materials, but more about women becoming more interested in higher complicated watches," she says. "During the last few years, more women have come to Audemars Piguet to purchase their first self-winding timepieces, and now we see these women purchasing their first complications, such as tourbillon and perpetual calendar watches."
---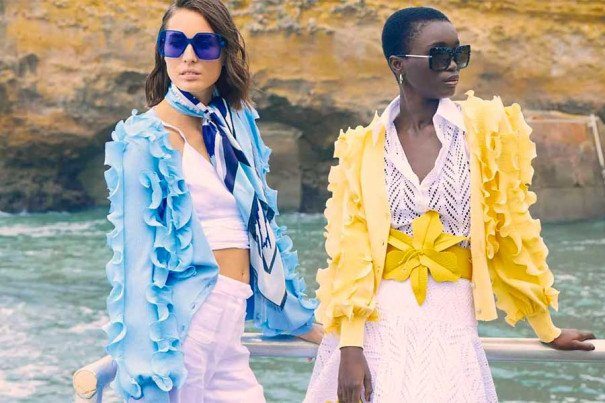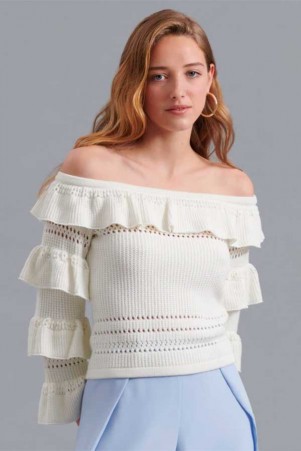 Anne Fontaine
Anne Fontaine is giving us class and elegance with a twist. For the Spring-Summer 2022 collection expect more wavy textures and plenty of inviting colors featuring both pastel tones in clothing pieces like blazers and blouses and royal tones in statement accessories like shoes and bags. Statement clothing is brought to you by those aforementioned ruffles and waves—the fun and flowy textures make the color they come in both inviting and engaging.

Bistro du Midi
As one of Boston's trendiest restaurants, Bistro du Midi doesn't miss out on the spring rush just because they don't sell handbags and silk dresses. In fact, the gorgeous restaurant is bringing new food to the table this season, including a completely new tasting menu from acclaimed chef Robert Sisca. Some highlights from this new menu: hamachi crudo, smoked white asparagus soup, heirloom beets lyonnaise, ora king salmon, and duck breast. Read the menus to find your (highly necessary) mid-shopping spree meal.
Bistro du Midi also has some special events this spring, including a Mother's Day prix fixe brunch for all those French-cuisine-loving mothers. If you're a fan of rosé, the restaurant is also hosting Tour de Rosé, where you can enjoy and learn about the finest rosé's of the world paired with seasonal specials.
---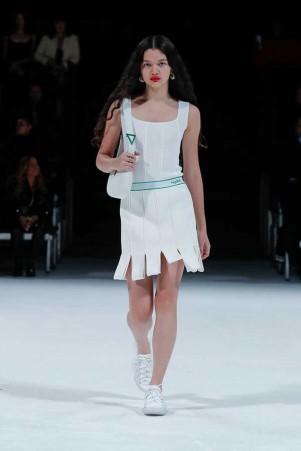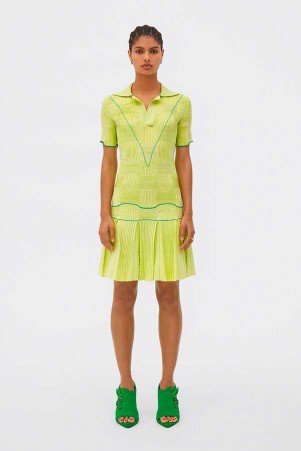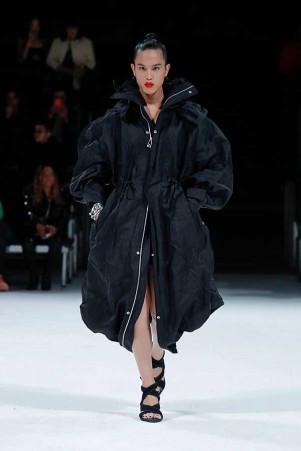 Bottega Veneta
We will be seeing fresh pops of color this season, such as Tangerine orange and various shades of green, both relevant to the fun and sporty attitude of the season. Green plays a huge role in Bottega Veneta's collections as a main color of the house. There are many playful shades from Acid Kiwi to the iconic Parakeet.
The Tennis-inspired looks are also highly-sought-after this season, with the dresses pictured above a great example of the trend in a knitwear variety. Statement outerwear shown above plays with volume and adds interest to a look while demanding attention.
---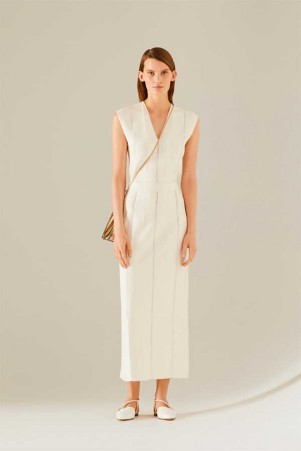 GIADA
The GIADA location in The Heritage On The Garden is the only one in North America, so if you live in Boston (or want to take a road trip), your weekend shopping trip could turn into a highly exclusive one.
The Giada Spring-Summer collection is the ultimate for luxurious Italian sophistication, with both timeless elegance and urban appeal showing clearly in each of this season's pieces. Creamy, white and delicate-yet-strong black showcase femininity and poise in a most graceful style.
---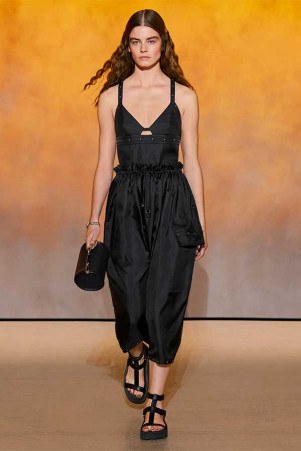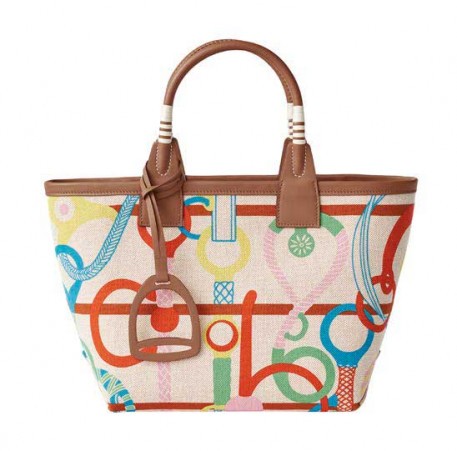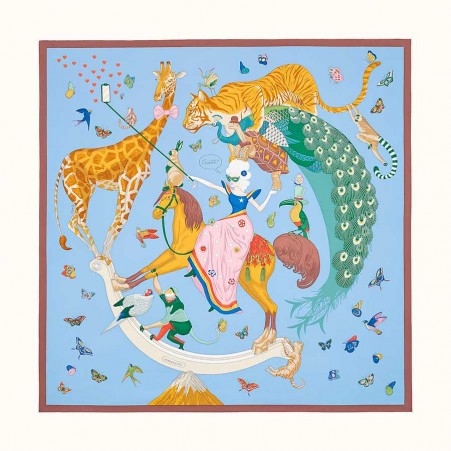 Hermes
According to the spring and summer 2022 look book, Hermes is an essential luxury destination for both clothing and accessories. This season, the women's clothing revolves around edgier, sleek styles involving black and brown leather as well as pieces with earthy tones and more flowy silhouettes.
For your classic Hermes accessories, the printed silk scarves are somehow more beautiful than ever, portraying playful summer scenes and whimsical patterns—plus a new variety that comes in a rectangular shape. In terms of handbags, the selection this season is inventive and eclectic, with colors, shapes, and materials you've likely never seen before.
---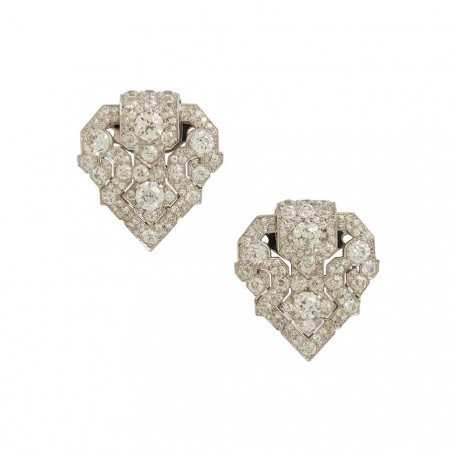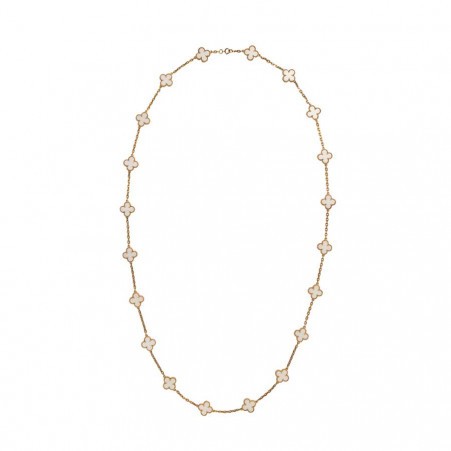 Skinner Auctioneers
You may find your best piece of jewelry this season via Skinner Auctioneers, who is holding two jewelry auctions in the month of May. Each will include a wide range of pieces spanning over two hundred years of jewelry design—that means you can find some stunning, not to mention rare, vintage pieces.
On May 17th at the Important Jewelry Auction, you'll get to bid on Cartier Art Deco Dress Clips from 1912, originally a diamond brooch gifted from JP Morgan Jr. to his daughter Jane who had them converted to dress clips in the 1920s. They were meant to be worn with flapper dresses of the time, but women wear them now as hair clips and handbag accents and men wear them on tuxedo lapels.
Another item is the Aldo Cipullo Blue Chalcedony and Carnelian Necklace from the 1970's. Known for designing Cartier pieces, Cipullo's pieces are featured in a few of the May auctions at Skinner. But this striking necklace plays with volume and color so masterfully, you won't be able to look away.
Finally, feast your eyes on the Van Cleef & Arpels Alhambra Necklace, whose design originated in 1968 and almost immediately became a classic. It's what Skinner calls a "jewelry wardrobe staple" and can be dressed up or worn more casually.
---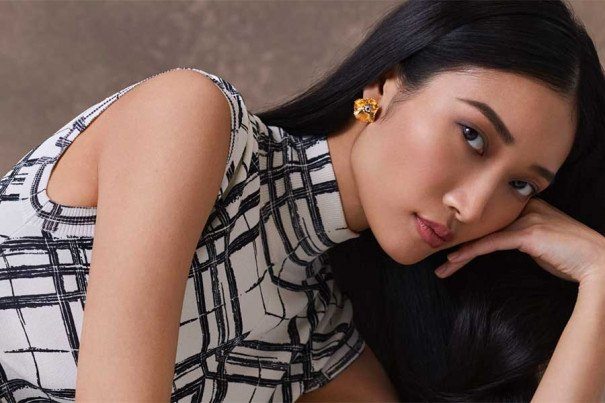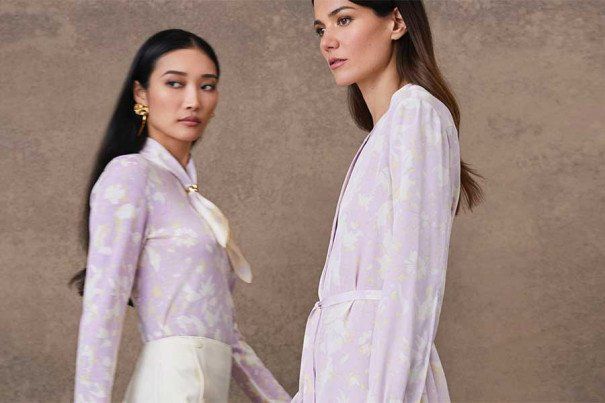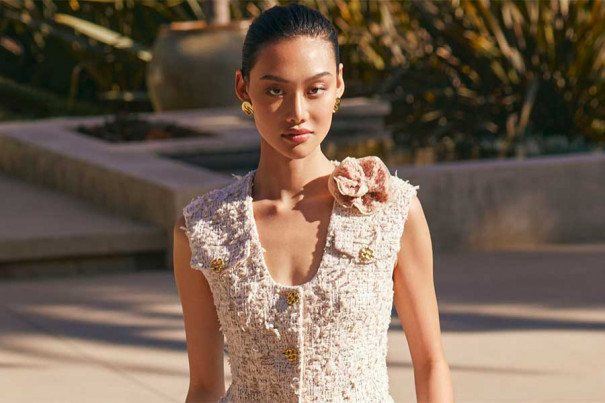 St. John Knits
The St. John Knits Spring collection is breathtakingly beautiful, emphasizing the beauty of nature with springtime florals. Materials are detailed with bouquets, microflorals, and vintage prints. Styles range from classic to unique, with simple and effortless silhouettes in every corner of the store. Styles this season at St. John lean vintage, with inspiration feeling much less futuristic and more nostalgic, but leaving room for innovation and notability. If you want to feel like a classic-yet-modern woman with impeccably good taste, St. John Knits is your place.
To shop the latest in luxury fashion trends and enjoy a meal at Bistro du Midi, come to Heritage on the Garden this season, and visit theheritageonthegarden.com for more information.
This is a paid partnership between The Heritage On The Garden and Boston Magazine's City/Studio
---