Spring Makeover: 4 Ways to Rejuvenate Your Look this Season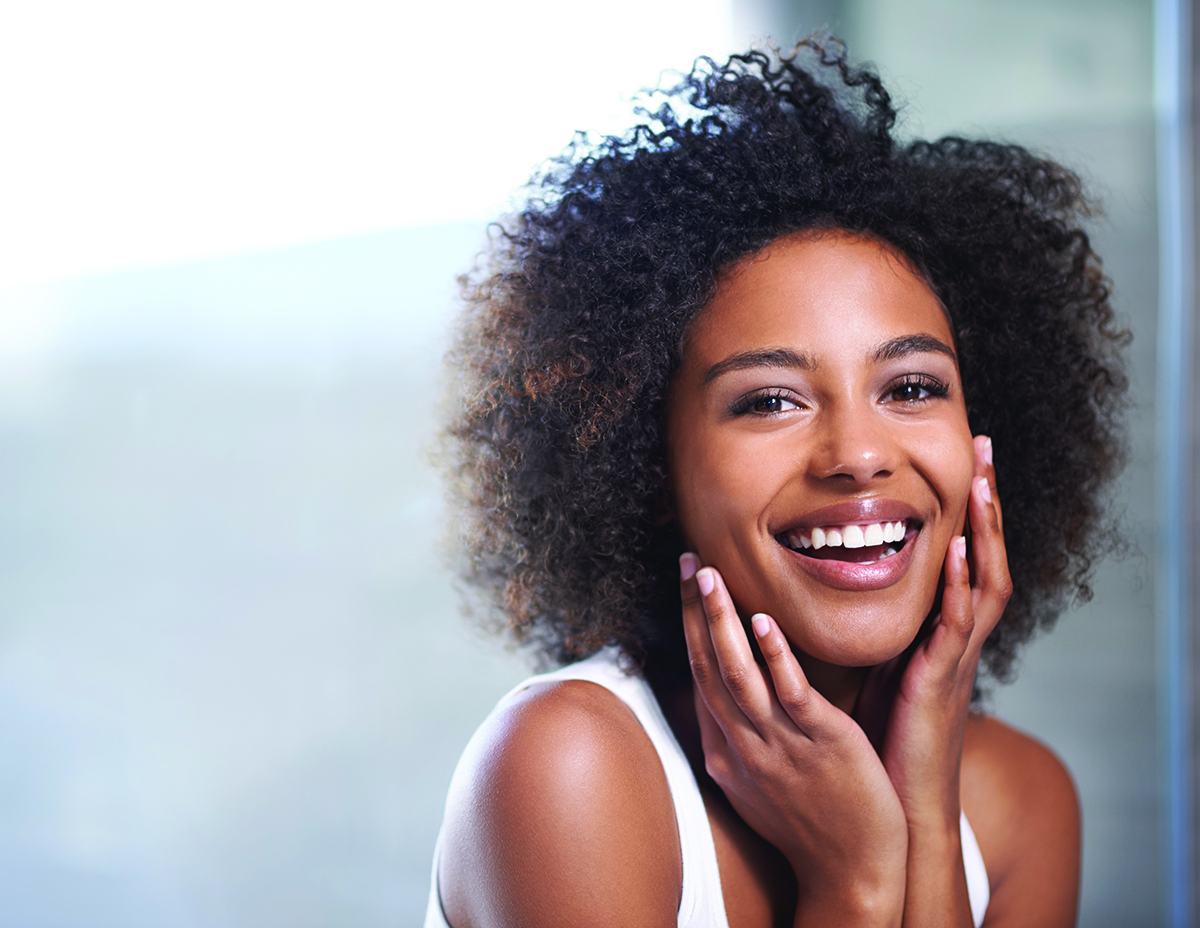 Spring is a time for new beginnings—and that can start with you. If you're looking too embrace the season with a refreshed look or style, now's the time to finally take the plunge. Here are four easy ways to embrace spring makeover season—with a guide to the experts who will help you reach your goals.
Easy Ways to Fix Your Smile
Loving your smile can boost your day-to-day confidence—which can in turn improve your mood and your overall quality of life. But often, lifestyle, age, and issues like tooth crowding and gapping can hold us back from having that confident grin.
The good news is that there are countless ways to achieve the bright, straight, and genuine smile you want and deserve. Here are a few common dental procedures that yield the most satisfying results.
Teeth Whitening. Some of life's biggest joys can result in unfortunate teeth staining—drinking coffee, red wine, tea, and soda, for example. That's why people love the Zoom! Teeth Whitening System, which uses light and gel together to gently break up staining and discoloration. The best part? This procedure is regarded as one of the safest dental procedures and takes less than an hour. You'll have that enviable bright smile before you know it.
Aligners. Having straight teeth is an important part of having that perfect smile, and improving the alignment of your teeth can decrease general discomfort in the mouth from crowding and consequent gum disease, decay and tooth loss. Invisalign is a series of retainers that gradually align your teeth without the obvious visibility of braces—the aligners are completely clear and unnoticeable. They also can be removed when you eat, drink, brush, and floss.
Veneers. Porcelain veneers offer the ultimate solution for all whitening, shaping, and space-filling needs. If you have broken teeth or your teeth do not respond well to whitening because of existing discoloration or staining, veneers may be just what you need. Veneers are thin but sturdy tooth-colored shells that adhere to the front of your teeth to give you the smile you want and fix the problems you see in one fell swoop.
Dental Implants. If teeth require removal, your dentist may recommend dental implants, which act as roots for teeth that need to be replaced. The implants ultimately fuse to your jawbone, making a strong anchor for your new teeth. After the implant fuses to your jawbone, your dentist will install the abutment connector and a crown to finish the natural look.
Resource Guide: Newton Dental Associates
Newton, MA; 617-965-0060; newtondentalassociates.com; IG: @newtondentalassociates
Turn Back the Aging Process with Microneedling
You don't have to go under the knife to freshen your face. Procedures like microneedling can enhance your appearance, erasing fine lines and stubborn wrinkles and improving texture. And the minimally invasive procedure can be completed in the office with minimal side effects.
During the procedure, tiny needles create microwounds (or channels) in the skin to stimulate the production of elastin and collagen—radiofrequency waves can enhance the process. No need to fear the needles; a topical numbing cream is applied beforehand.
What are the results? The time-tested procedure not only helps fight the signs of aging, it can also target stretch marks, acne scars, enlarged pores, hyperpigmentation, sagging skin, cellulite, hair loss, and excessive sweating. Even better? Microneedling boosts the absorption of serums and other skincare products, allowing them to penetrate deeper into the skin.
Side effects are generally minimal—swelling, redness, and flaky skin—and three to five treatments are recommended for best results. Microneedling isn't ideal for everyone. Don't do it if you're on Accutane or anticoagulants, have an active cold sore breakout or skin infection, are undergoing chemotherapy or radiation treatments, or are pregnant.
Resource Guide: Jeannie Chung Plastic Surgery + Skin Rejuvenation
Wellesley, MA; 781-235-3223; drjeanniechung.com; IG: @drjeanniechung
Want to Update Your Hair? Try One of These Trends.
A new 'do is a surefire way to redefine your look—just ask Jennifer Aniston, Farrah Fawcett or Tina Turner. If you're looking for a way to freshen up your face, try out one of these modern hairstyle trends increasingly in demand at salons across the greater Boston area.
Bangs. Sure, bangs are a commitment, but the simple shaping around the forehead can mean a big transformation for your look. Fortunately, there are plenty of bang options to suit any face shape. Big in 2023 are curtain bangs—a softer style that elegantly frames the face. Or try a bottleneck bang, a cross between fringe and curtain bangs. Both are universally flattering to the face.
The midi-cut. All things '90s are in style right now, so it's no surprise the midi-cut is back. The length falls in-between long and short, landing somewhere around the shoulders. It can be sleek and straight, bold and bouncy—whatever suits your style.
Layers. Add some volume and movement to your hair with layers inspired by looks from the '70s and '90s. If you're feeling bold, consider the wolf cut—a marriage of the mullet and the shag—which adds volume to the top and length to the bottom.
Resource Guide:Salon Eva Michelle
Boston; 617-262-8118; salonevamichelle.com; IG: @salonEM_boston; FB: salonevamichelle
Three Procedures for a More Youthful Face
Your face is where your emotions are displayed, where the sun hits first day after day, and where you're recognized as you. That's why you always want your face to display what represents you best—youthfulness, brightness, and strength. Here are three ways to maintain that as you age.
Laser Skin Resurfacing. Laser skin resurfacing uses beams of light to even out wrinkles, brighten dulling skin tones, and reduce blemishes like moles and liver spots. Your face will feel brighter, cleaner, and more youthful.
Cosmetic Eyelid Surgery. From dark circles to baggy lower lids to heavy upper lids, signs of aging are often evident around the eyes. Fortunately, the very popular blepharoplasty, or eyelid lift, can rejuvenate and refresh your look by targeting sagging skin, loose muscle, or excess fat—all with minimal downtime.
Neck/Chin injectables. The neck and chin are areas that are also impacted by sun damage and lifestyle habits. Both fillers and Botox injections are tried-and-true methods for lifting the neck and chin when the signs of age begin to show. Botox can target superficial lines and light tightening, while filler is ideal for older people and deeper lines.
Resource Guide: Dr. Ioannis P. Glavas MD
Glavas Center; Boston; 617-262-0070; glavascenter.com; IG: @ioannispglavas
This is a paid partnership between Boston Magazine and Boston Magazine's City/Studio
---