Take a Tasting Tour of Boston With These 7 Dewar's Inspired Craft Cocktails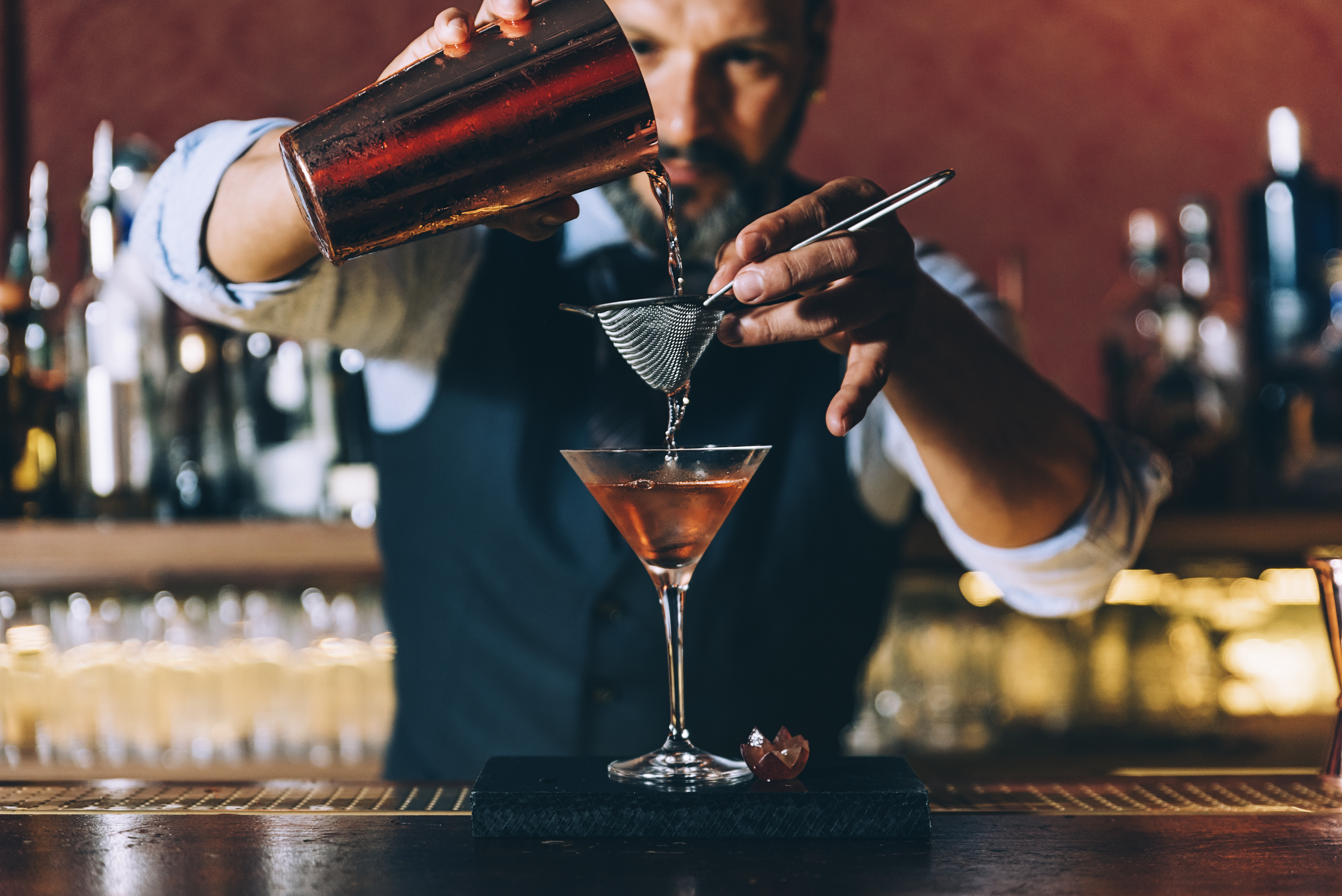 Some Age. Others Mature. You don't get to be the fastest-growing blended Scotch in the world by skimping on quality. From founder John Dewar's first batch, Dewar's has instilled a rich heritage of craftsmanship into every pour of their unparalleled double aged blends. Discover Dewar's for yourself with a tasting tour of these seven local craft cocktails mixed with premium Dewar's products.
800 Boylston Street
Boston | @topofthehub
Soaring 52 floors above the Back Bay, Top of the Hub's award-winning cuisine, service and ambiance of comfortable sophistication blend with the serenity of Boston's best skyline views to deliver a truly one-of-a-kind dining experience.
Sidecar #15
3 oz Dewar's 15
1 oz Grand Marnier
1 1⁄2 oz fresh squeezed OJ
1 oz sour mix
1 tsp. brown sugar
Garnish with lemon swath
25 Kingston Street
Boston | @kingston_cuts
Kingston Cuts serves bistro cuisine in an urban, old-world atmosphere. Guests can lounge at the bar and front café area, or relax in the dining room. Top-notch service and a mouth-watering menu set the stage for a memorable Boston dining experience.
Autumn Rose
1 3⁄4 oz Aberfeldy 12
3⁄4 oz rosemary syrup
1⁄2 oz Green Chartreuse
1 Seaport Lane
Boston | @tamoboston
Located in the Seaport Hotel in Boston's Seaport District, Tamo Bistro + Bar is an upscale, yet relaxed restaurant serving New England inspired cuisine on Boston Harbor. The innovative menu features a inventive spin on local cuisine with nods to the city's cultural heritage and food truck scene. Savor an authentic taste of Boston, from the "North End" pizza to the lobster rolls.
Do or Die
2 oz Dewar's 12
1 oz Laird's Applejack
1 tsp. honey from the
Seaport Hotel's hives
1 dash walnut bitters
138 Portland Street
Boston | @westendjohnnies
Johnnie's is a collection of memories for all. Autographed pictures and genuine memorabilia of your favorite movie stars, politicians, athletes and musicians. Casual, upscale dining in a great location. Set on the side of the "Old West End" just blocks away from North Station, the TD Bank North Garden, historic Faneuil Hall and Quincy Market. Check it out before a game or join them for the famous Reggae Brunch every Sunday.

A Tale of Two Islands
2 oz Dewars 12
1⁄2 oz falernum
1 oz grapefruit juice 1 oz agave
255 State Street
Boston | @stateprovisions
A welcoming, contemporary restaurant with a touch of rustic charm. State Street Provisions is today's answer to the taverns that once offered respite to the fishermen and tradesmen who worked in Boston's bustling Long Wharf. Historically inspired but forward-thinking food and drink menus feature fresh ingredients from near and far.
Ancestor's Cure
2 oz Dewars 12
3⁄4 oz lemon juice
1⁄2 oz demerara
1⁄4 oz dashi broth
1⁄4 oz aveze
Garnish with lemon swath
3 Appleton Street
Boston | @wink_and_nod
Located in Boston's South End, Wink & Nod embodies the good spirit of yesteryear's speakeasy with modern flair. Proudly serving an extensive list of seasonal craft cocktails, wines, beers, cordials and more—complimented by unforgettable dishes from a rotating pop-up culinary program, where visiting chefs stage to experiment and showcase their boldest creations.
Peaty Pablo
1 oz Dewar's 15
3⁄4 oz Benedictine
3⁄4 oz lime juice
1⁄2 oz simple syrup
Barspoon orgeat
Spritz of Islay Smoked Dewar's
White Label
Maraschino cherry
1310 Boylston Street
Boston | @citizenboston
A modern neighborhood tavern serving fresh twists on classic New England cuisine, Citizen Public House & Oyster Bar opened in 2010 in the shadows of Fenway Park. Nearly a dec- ade later, Citizen continues to be Boston's premier destination for whiskey, pig roasts and late-night raw bar. As an award-winning bar that carries more than 250 whiskeys, Citizen has received annual accolades from The Bourbon Review, Boston Magazine, The Daily Meal, and more.
The Tommy Dewar
2 oz Dewars 15
3⁄4 oz Jenwey Citizen citrus chamomile syrup
3⁄4 oz fresh lemon juice
2 dashes orange bitters
Over ice-picked block rocks
Garnish with lemon rind, edible flowers
This is a paid partnership between Bacardi and Boston Magazine's City/Studio
---