This Doughnut is the Feel Good Food of the Fall
Sometimes culinary inspiration comes from the unlikeliest of places. For Blackbird Doughnuts bakery manager Anna Perna, it came from a berry yogurt parfait and a box of granola from Cascadian Farm, a storied organic food brand. The combo had everything a perfect breakfast needs: fresh fruit, crunchy oats, a sweet treat…all hallmarks of the most important meal of the day. But then she thought, what if all of those favorite breakfast flavors were combined into a delightful, dazzling, and delicious staple of Boston breakfasts: the doughnut?
Thanks to an unexpected partnership between Blackbird and Cascadian Farm, that dream scenario has become a reality. The perfect breakfast treat has arrived in Boston just in time for fall: the Honey Berry Crunch doughnut.
Sounds tasty! Tell me more.
Crafted using wholesome feel good ingredients from organic food brand Cascadian Farm by the Best of Boston award-winning bakers at Blackbird Doughnuts, the Honey Berry Crunch doughnut is truly one of a kind. It all starts with one of Blackbird's classic vanilla cake doughnuts topped with a honey-kissed strawberry glaze. The crunch? That's Cascadian Farm's golden Oats & Honey Granola, a favorite of Bostonians. A drizzle of organic Greek yogurt is the final tasty touch.
"We came up with a take on a fruit and yogurt parfait, but on a doughnut," says Perna. "It's light, crunchy, and the perfect treat to fill your cozy fall cravings."
Hold on. Who is Cascadian Farm, and what's their connection to Boston?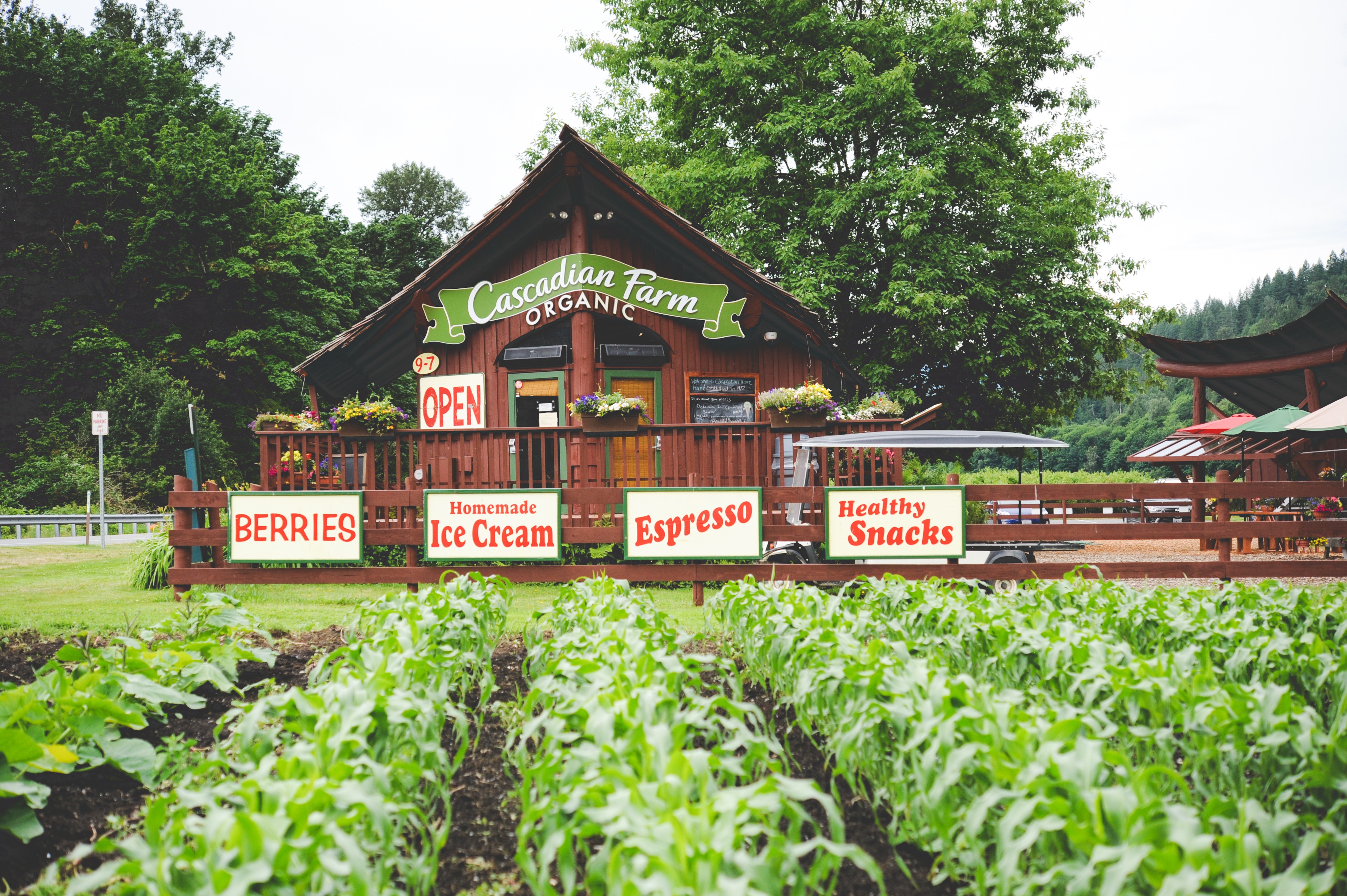 How the Honey Berry Crunch doughnut came to be is just as surprising as the doughnut itself. Getting the full picture requires a visit to an idyllic Home Farm in northeast Washington state where Cascadian Farm began growing its delicious, organic ingredients nearly 50 years ago. Though Cascadian Farm has since expanded beyond the Home Farm to offer over 75 products from cereal to granola, the home farm still welcomes visitors looking for a detour from the ordinary way food is made.
"It's a magical place where food is made with intention and people are passionate about how food can positively impact the community," says Licia Borges, Cascadian Farm's brand experience manager. "We thought: how do we bottle up that Home Farm spirit and bring it to other parts of the country?"
The answer? Take the joy of the farm food experience on the road. Boston was an obvious destination, Borges says, because of Bostonians shared values around supporting food that doesn't just taste good, but feels good.
"I think Cascadian Farm's core beliefs resonate with folks in the city that care about the positive effect growing food made as nature intended has on the community," she says.
Why partner with Blackbird to make a doughnut?
As every Bostonian knows, doughnuts are a rich part of the history and culture of the city. Nowhere is that more apparent than Blackbird Doughnuts, where interesting flavors meet classic favorites at their four Boston locations in Fenway, the South End, Harvard Square, and Brighton. Baking with intention and a focus on quality are also a huge part of Blackbird's mission, Perna says, so when Cascadian Farm inquired about a partnership, she felt the two companies were kindred spirits.
"They are also all about the quality of their ingredients and where they are from," says Perna. "Doughnuts and cereal are both kinds of breakfast food. Though we're different products, there's the same idea."
"It probably seems like an unlikely combination," adds Borges. "We wanted to partner with someone who could dream up and create something fun. The breakfast doughnut is the perfect encapsulation of food that tastes amazing and captures the fun-loving spirit of Boston."
Cascadian Farm and Blackbird's matching beliefs in the power of food to benefit communities is also what led them to partner with Haley House, a local nonprofit that uses food to empower people to economic independence. That mission of bringing people together through food made with purpose, Borges says, made Haley House a perfect community partner.
"We were super inspired by their commitment to strengthening community through food," she says. "They are deeply rooted in and committed to the Boston community, and are all about food with purpose."
Okay, now I'm hungry. When and where can I pick up a Honey Berry Crunch doughnut?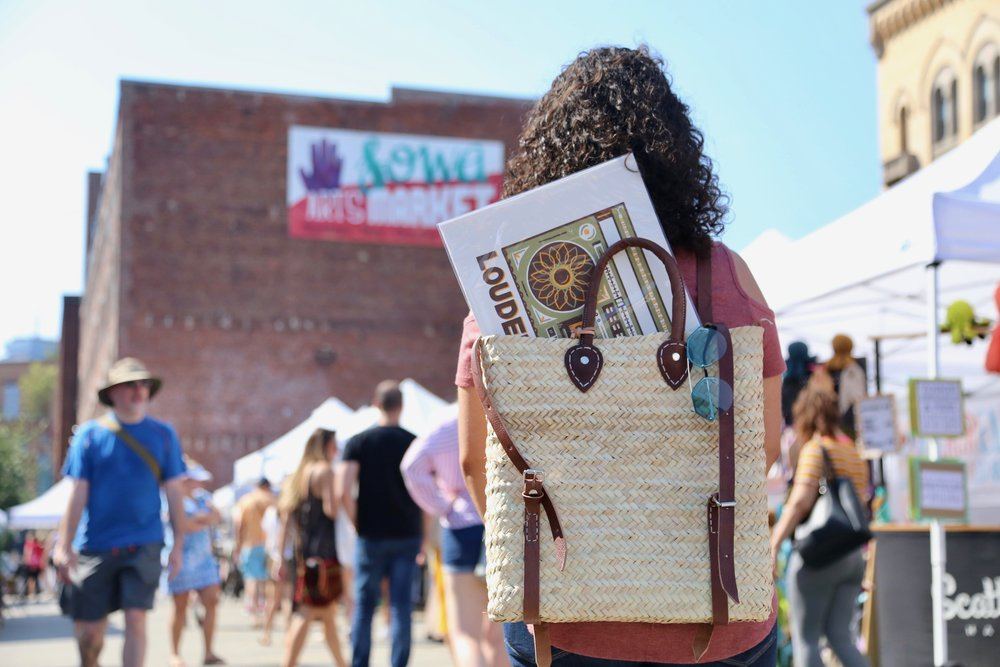 Don't worry, you don't have to wait long to get your first taste of the breakfast treat of the fall. The Honey Berry Crunch doughnut will be available for purchase at SoWa Market in the South End every Sunday in September from 10 am to 4 pm.
"It's going to be a blast for residents and visitors alike," says Perna. "We're super excited and can't wait for people to get their first bite of the Honey Berry Crunch doughnut."
Doughnut lovers can also feel good knowing all proceeds from the doughnut sales will go toward community partner Haley House with a matching donation from Cascadian Farm. Funds raised will aid the construction of a renewed Haley House Bakery Cafe in Roxbury set to reopen later this year.
Can't make it on Sundays? Cascadian Farm's Good Vibes Truck and passionate street team will also be making stops at other Boston hubs and weekend events like the Greenway and Riverfest in the coming weeks. There, you can embrace the intentional spirit of Cascadian Farm's home farm in a laid back environment while making your own box of cereal and munching on one (or a few) of Cascadian Farm's new colorful and tasty fruit-infused bars. Check out Cascadian Farm's events Facebook page for updates on The Good Vibe Truck's whereabouts.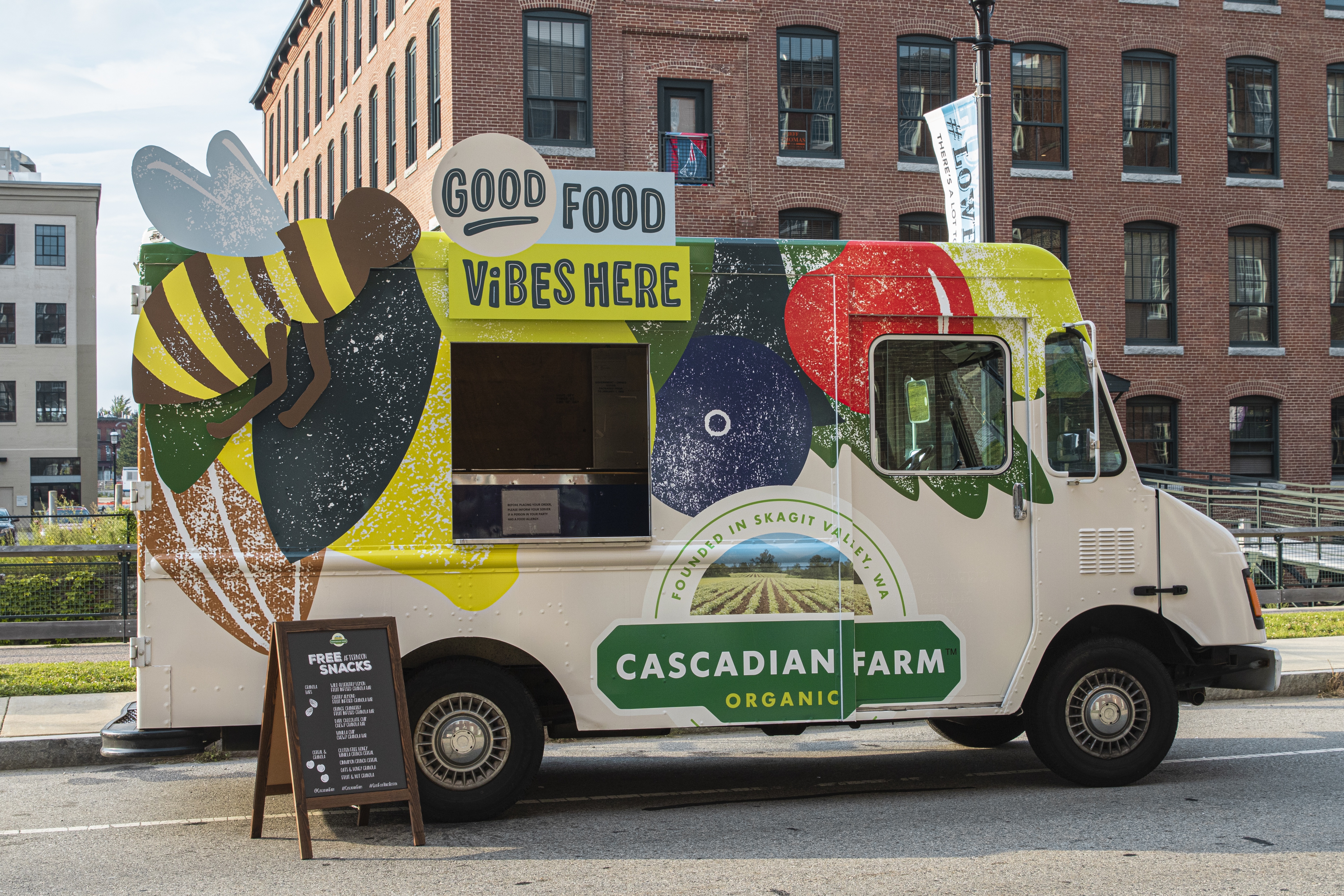 Whether it's enjoying the Honey Berry Crunch doughnut or stopping by The Good Vibes Truck, Borges says what she hopes the biggest thing Bostonians takeaway from Cascadian Farm and Blackbird's pop-ups are the delight of experiencing food made with intention and, yes, that includes breakfast doughnuts.
"We're excited for Bostonians to get a real feel for our values and the spirit we're trying to infuse into everything we do," says Borges. "It's all about crafting feel good food, and there's nothing more feel good than a doughnut that also does good for the community."
To learn more about Cascadian Farm's diverse line of organic breakfast products, visit cascadianfarm.com.
This is a paid partnership between Cascadian Farm and Boston Magazine's City/Studio
---