This Event Expert Can Work Wonders for Your Wedding
Lynn Dale can do absolutely everything for your wedding day—and she means everything.
"If you want Lady Gaga to perform at your cocktail hour, it might be difficult," she says. "But I like to think that I can do anything."
Dale makes magic happen for her clients, thanks to years of lessons learned in the field. From banging on doors of Boston ad agencies to landing the position of special events manager at Filene's Department Stores, her impressive résumé includes leadership roles with The Catered Affair, Isabella Stewart Gardner Museum, and Massachusetts General Hospital. In 2012, she decided it was time to work for herself.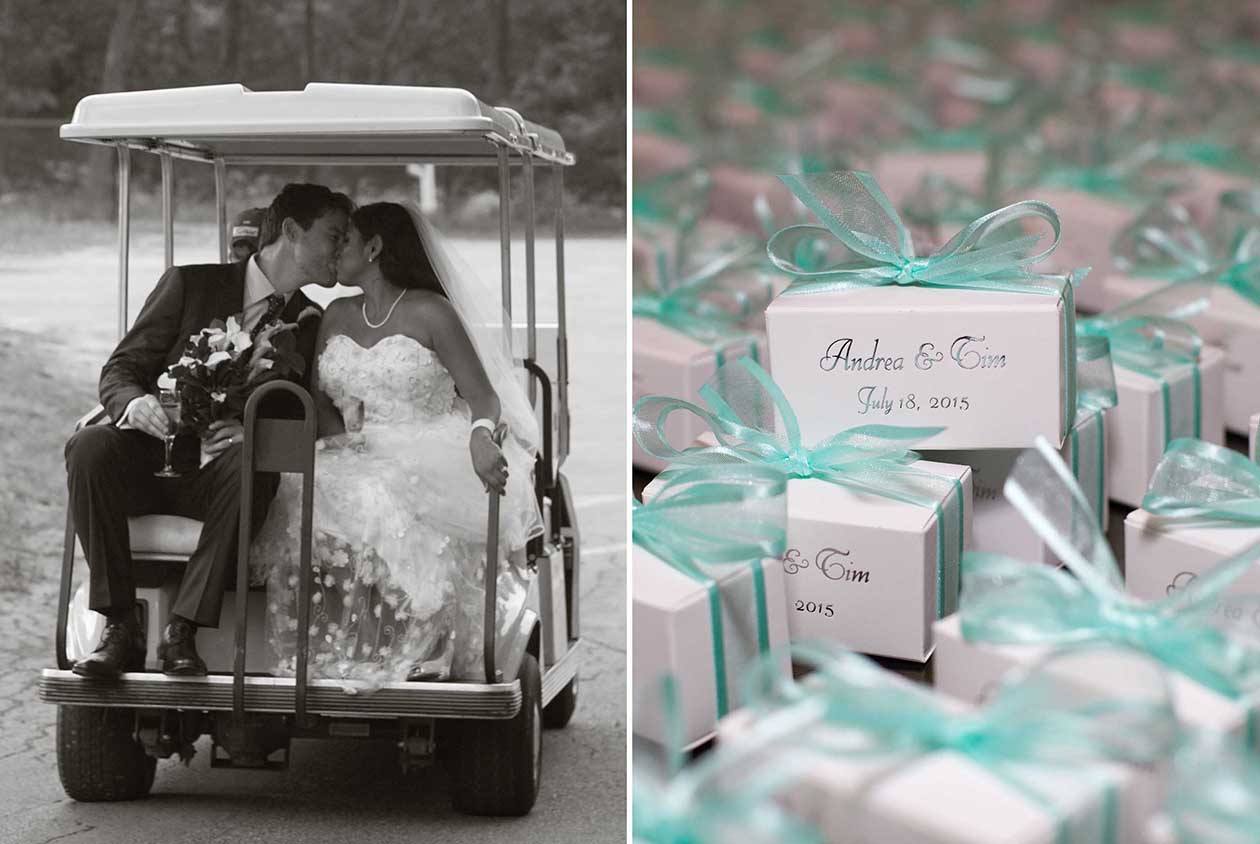 "I said adios to everything and followed my entrepreneurial spirit," Dale says. "I've been paired with some great people in the past, but it was more liberating to assemble my own A-team with the best of the best in every area."
Dale has pulled off events of all sizes, from galas and fundraisers to runway shows and store openings. But weddings are the bread and butter of the business. Choosing to focus only on a few clients each year, Dale prefers meeting with her engaged couples multiple times, both together and separately, to help her design their wedding roadmaps.
"It takes more than one visit to really deliver the spirit of a couple," she says. "I like to chat about who they are and what each of them wants. You'll have your brides who are a little bit country and grooms who are a little bit rock 'n' roll, so you have to dig deep and strike a balance to tell their story."
Dale also takes it upon herself to warn a couple if their shared vision might be problematic.
"You'll run into couples who are very laid back and want a freeform wedding with guests mingling casually before a seated dinner, and that's always fun," she says. "But if they don't assign guests to tables, well, inevitably someone won't have a seat, and that's not going to work well."
And she isn't afraid to part ways if a client can't compromise on the tough stuff. She recounts a story of a bride who wasn't willing to weigh in the weather.
"She was planning an outdoor wedding on a Saturday in spring and refused to consider a rain plan," Dale says. "She didn't want a tent and said if the weather didn't cooperate, she'd pack up her hundreds of guests and go to the church down the road – even though she didn't want to book it in advance. It was her family church and she felt that they would just 'make it happen' for her."
"At that point, I knew we weren't right for each other," she continues. "I like working with people who understand that to get what you want, you have to dot the i's and cross the t's, and always have an airtight backup."
But Dale has far more success stories in her portfolio than bad anecdotes.
A Newton bride was obsessed with the idea of old Hollywood glamour, but wasn't sure what that would look like exactly. Dale and her team brought the concept to life with orchids, soft lighting, and silver and gold accents. The couple arrived in style in a 1939 classic Cadillac.
"They were a lovely young couple and great students of perfecting a wedding," she says. "We showed them what we could do and how we could turn the country club into their fairy tale."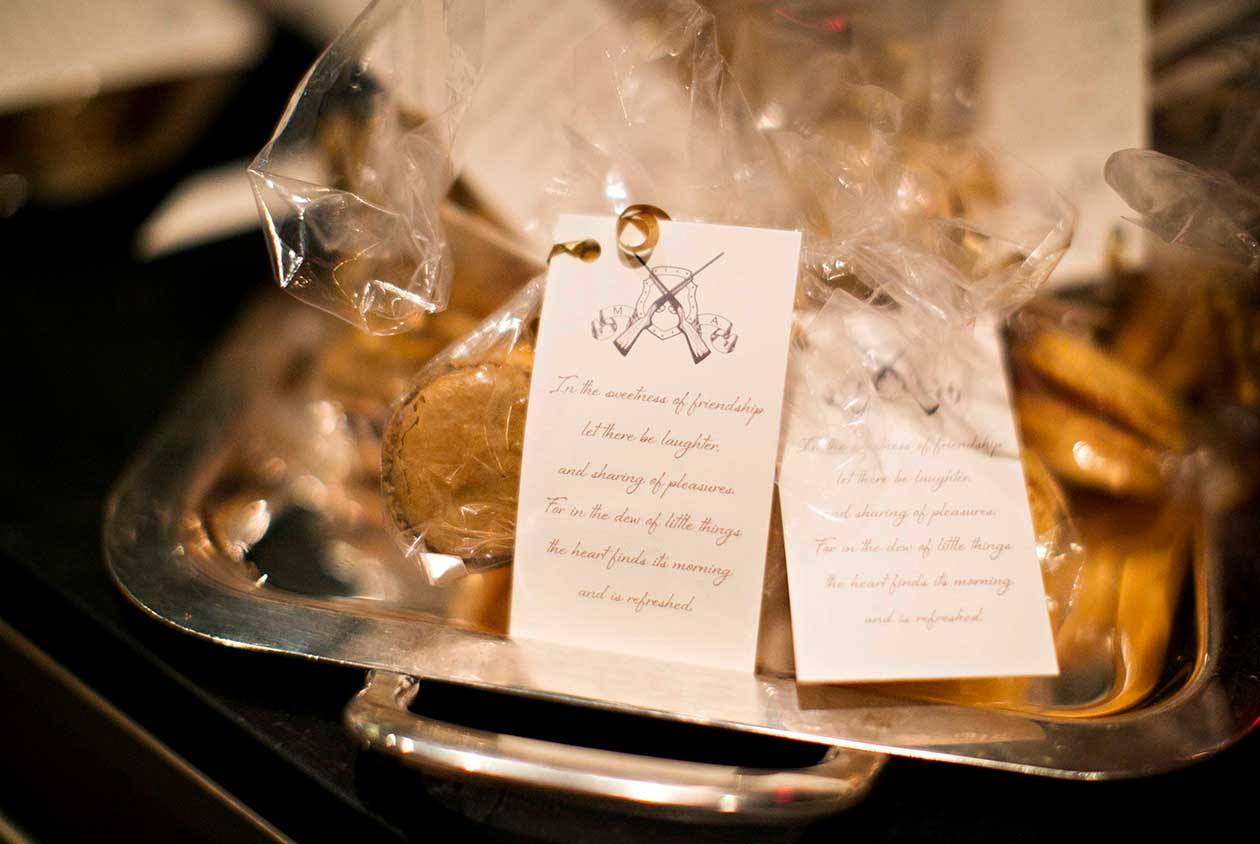 Dale dealt with an expecting bride who wanted a creative way to announce her pregnancy. Partnering with a graphic designer, Dale ensured dueling shotguns would adorn the invitations and favors as a tongue-in-cheek nod to the situation. Taking place at Menton, a posh French restaurant in Fort Point, the reception was the perfect blend of sleek, sophisticated, and saucy.
"With karaoke and gorgeous photos of the Seaport, it was a Southern-style shindig for a hipster city couple," says Dale.
She made things personal again for a local couple last fall. Their hearts were originally set on a family home wedding on the Cape, but fears over hurricane season squashed that plan. Dale set to creating warm, homey vibes at the Boston Public Library, bringing in elements unique to the couple. The courtyard vows weren't illuminated by flashes, as guests were reminded to keep cameras and cell phones away. Scrabble tiles donned the dessert table since both bride and groom were avid game players. A watercolor painting of their new puppy Bo surrounded by books was incorporated in the save-the-dates and souvenir sugar cookies.
"Bo also greeted guests outside the BPL doors," says Dale. "It was all attuned to an at-home wedding, just in the library setting."
She could go on about everything special she's delivered for other clients, but she doesn't want to give too much away. What's done is done.
"I love all those little details that make events unique," she says. "People tend to see something someone else has done and say, 'I want that.' But it shouldn't be about what everyone else is doing."
When it comes to those little details, Dale says she lives by a fashionable motto.
"Coco Chanel said, 'Before you leave the house, look in the mirror and take at least one thing off.' It's the same thing for weddings," she says. "More isn't always better, it's just more. You can be idealistic, you should think realistic, but don't get caught up in the production. Your wedding is only one day and, while it should be beautiful and special, it's not about the event. It's about the rest of your lives together."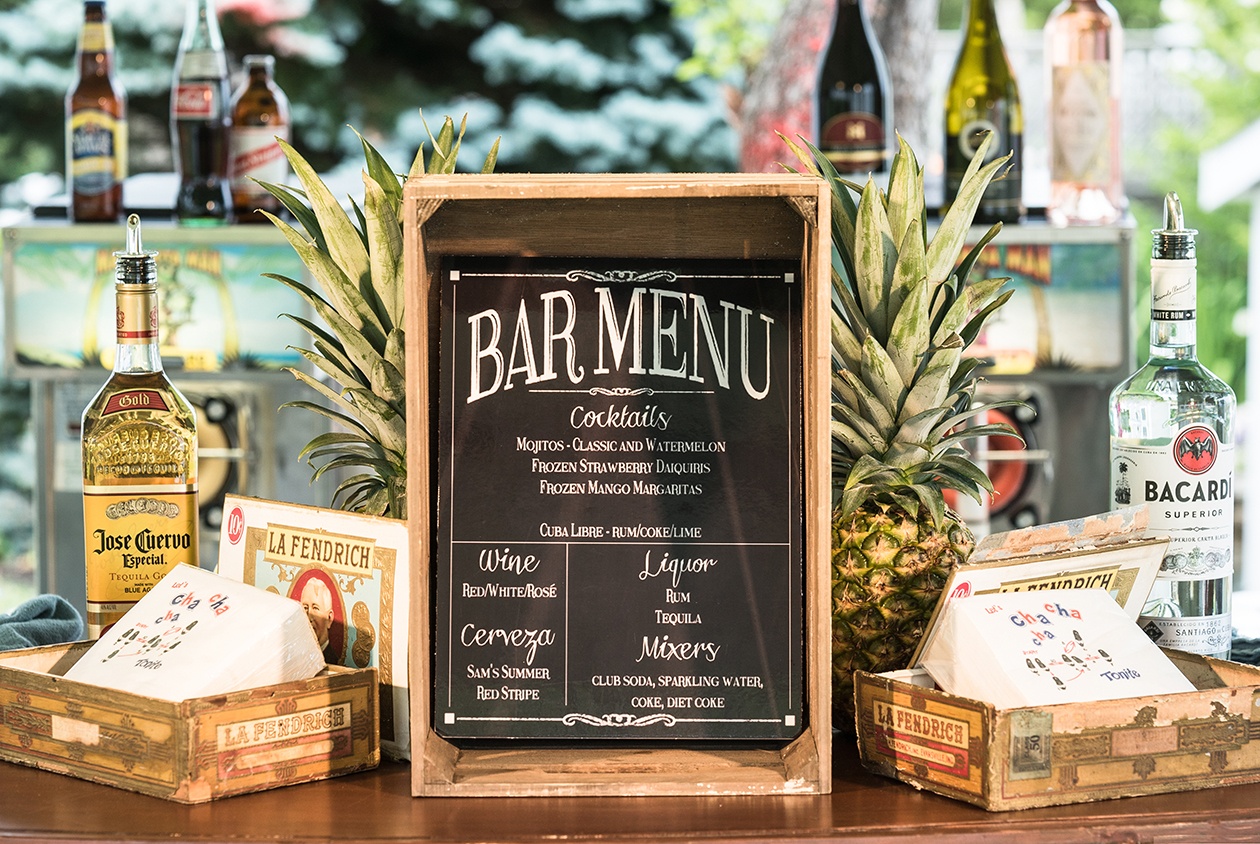 For more information, visit lynndaleevents.com.
This is a paid partnership between Lynn Dale Events and Boston Magazine's City/Studio
---