This Year, Don't Lose Weight: Gain Confidence!
Thankfully, New Year's Day brings more than post-celebration fatigue and a champagne-induced hangover. It also signifies a new life chapter – a time for reflection and personal growth.
And we don't mean personal growth in the literal sense. After all, vows to shed excess body fat are made so often by partygoers it borders on holiday tradition!
So how come most fail to achieve their weight loss resolutions year after year?
The answer is simple.
Scores of people set their eyes on superficial goals (I want my butt to look great in leggings this winter!) resulting in short-term results at best. What they're lacking is the right attitude and long-term dedication necessary for both achieving and maintaining a svelte physique, clear bill of health and vigorous lifestyle – for good.
To grasp the sensible fitness goals that result in triumph all year – every year – we had a healthy conversation with award-winning personal trainer and owner of Newbury Street studio, Parker Cote Elite Fitness. And, what we gained from our pep talk with the self-made fitness cover model, training pro and healthy living expert had us pumped to hit the studio.
Boston's best personal trainer, Parker Cote prescribes the following for a fit physique beyond the New Year:
1) Focus your efforts
In order to succeed one must first set clear, measurable goals. Parker does this by collaborating with clients to understand their past and present fitness habits. Then, benchmarks are set to not only gauge future progress but also to motivate along the way.
For example, being "good" for a couple months post-New Year's is great. But if you're doing so in order to drop a pant size by Valentine's Day – where's the love for your healthy lifestyle further down the road?
Focusing on larger, more objective goals (I must strengthen my endurance by running an additional mile each week) leaves little room for distraction when it comes to your overarching goal and will leave you stronger and more determined to continue excelling.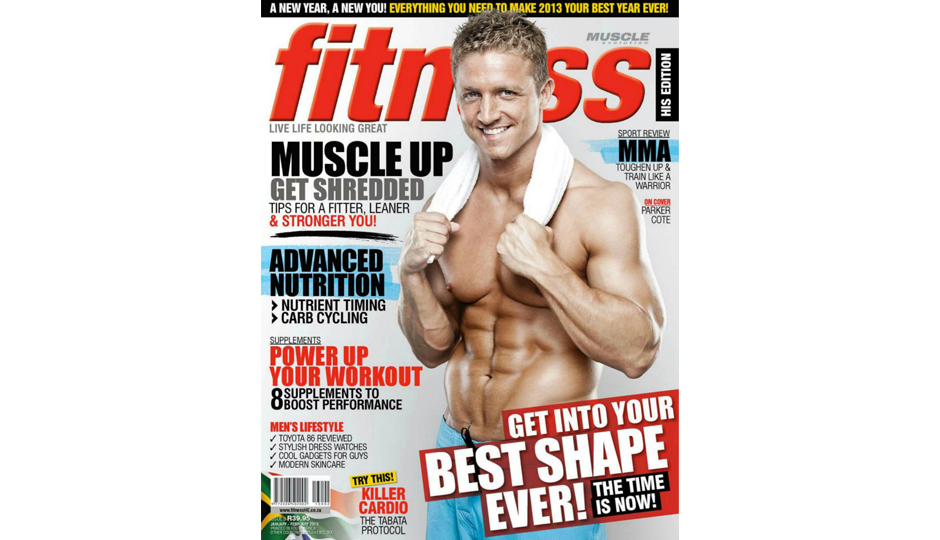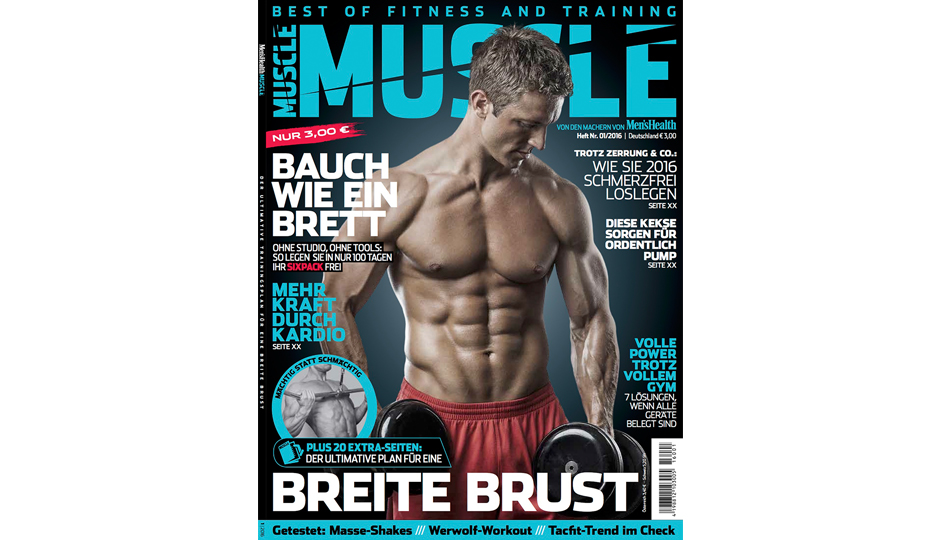 2) Never deprive yourself
Don't starve your body. Keep it quenched with plenty of water and fuel it with foods rich in protein and fiber to keep you satisfied longer and able to exert more energy.
It helps to prep meals for the week and keep a written log of what you've consumed. After all, tracking your diet should coincide with your established workout routine so you and your trainer can determine what's working versus where you may want to make some improvements.
Plus, there's no set menu limiting your options! Get creative in the kitchen and turn classic, high-calorie dishes we all love (like starchy pasta smothered in sauce) into healthy ones packed with flavor (like surprisingly delicious and super healthy spaghetti squash "angel hair").
3) Pace yourself
Enjoy your achievements – and life – along the way!
It's possible to join friends for dinner and drinks without going off the deep end – just remain conscious of your goals and order smartly.
Remember, just as it's not healthy to intake more calories than are burned it's also not healthy to over-train, which can actually stifle future progress and lead to frustration that can ultimately derail.
Instating a smart personal trainer like Parker will allow you to understand when it's ok to take a step back and decompress versus when it's essential to step it up and burn that midnight oil. Like anything, moderation is key and a life outside the studio should be a goal for anyone who's in it for just that – life!
So are you bold enough to make your resolution a reality now? Contact Parker Cote Elite Fitness and begin your incredible, healthful journey today!
This is a paid partnership between Parker Cote Elite Fitness and Boston Magazine's City/Studio
---