Top 5 Reasons to Visit Cape Cod This Summer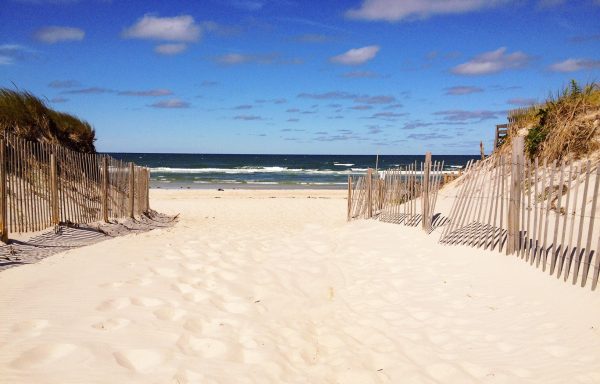 Is there anything more quintessentially New England than Cape Cod in the summer? The scent of clean sea salt air and fresh steamed lobster with melted butter, lazy afternoons spent on the beach or by the pool, and a summer light that inspires painters and Instagrammers alike. The peak of summer is the best time of year on the Cape—the days are long, the drinks are cold, and every restaurant, unique shop, and must-see attraction is open for business.
Need more reasons to visit Cape Cod in the summer? Here are five to start you off:
1.Outdoor, active fun for everyone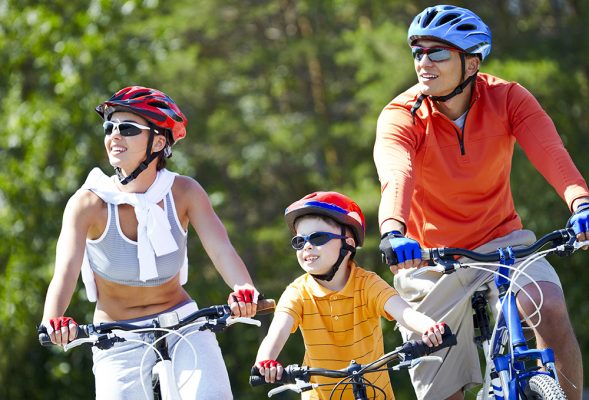 While lazy beach days are a must for any summer Cape vacation, you'll also have the option of participating in countless activities on any given day. Take a hike along one of the many trails or beaches of the Cape Cod National Seashore, climb the giant dunes in Provincetown, or stroll the local main streets for antiques and unique gifts. (And yes, antiquing counts as active fun.) Or discover the beauty of the Cape Cod Rail Trail, featuring bike rentals and an easy, flat grade that offers a relaxing ride along a 22-mile paved path with lush scenery and stops at general stores and ice cream shops.
Perhaps you could look for one of the many kettle ponds that dot the landscape: crystal clear swimming holes that are usually off the beaten track. Some of these are so well-hidden, you might even get the place to yourself. And after all that activity, you may be ready for some much needed liquid refreshment by sampling the offerings of one of the Cape's breweries, including Cape Cod Beer, Hog Island or Devil's Purse.
2. An explorer's paradise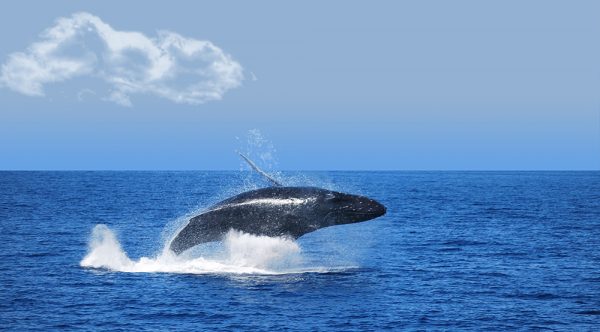 Explore the sights, sounds, and tastes of the Cape with some adventuresome exploring. Experience the unforgettable thrill of seeing your first Humpback whale on a whale watch or take a seal tour in Chatham where thousands bask in the sun and play in the water each summer. Grab a ferry boat to Martha's Vineyard or Nantucket for some sightseeing and shopping. Or venture into the world of pirates with a visit to the Whydah Pirate Museum where you will touch, see and interact with the world's only authenticated pirate treasure. Then hop in the car to spend the day in Provincetown shopping, eating, and taking in the colorful and festive summer scene.
3. Amazing resorts that let you actually relax and enjoy your time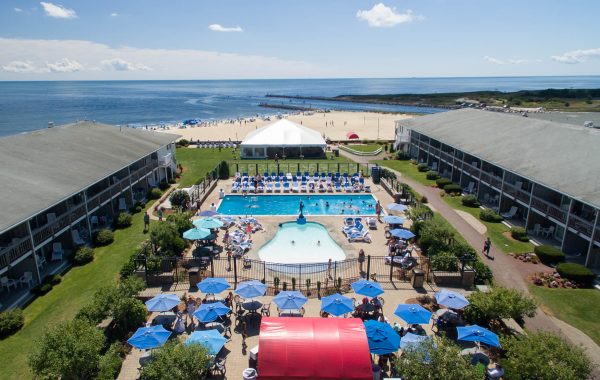 With so much to do on the Cape in the summer, you won't want to miss even a minute of it, so it's best to choose a central location convenient to activities and full of amenities that make vacationing easy.
Red Jacket Resorts offers five distinctive and award-winning resorts that include everything you need for a hassle-free, relaxing vacation. No need to pack up the kids and fight for a parking spot when a private beach is right outside your door. Whether you're a family seeking that perfect blend of relaxation and structured kids' activities, a couple looking for a romantic getaway, or a family reunion welcoming members of all ages, Red Jacket Resorts offers a full selection of accommodations—from traditional rooms and family rooms to vacation homes with up to 4 bedrooms, all with the amenities and activities of a full service resort.
With four oceanfront locations and a fifth situated on a championship par 3 golf course, everyone can find the perfect spot for a relaxing resort vacation and still be close to all that the Cape in summertime has to offer.
All resorts are conveniently located on the mid-Cape and daily concierge service is available to help you get the most out of your time on the Cape.
4. Endless foodie choices (and ice cream every day!)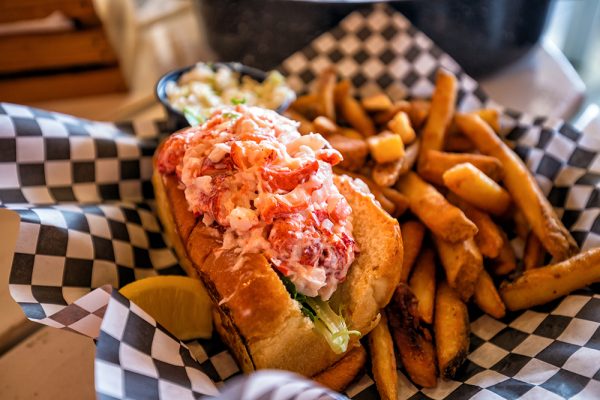 While Cape Cod cuisine goes far, far beyond the venerable clam shack, no summer vacation is complete without a pilgrimage to the holy grail of beachside fare: perfectly deep fried clams topped off with onion rings and a soft serve cone. And when your inner foodie is ready to come out, try one of the Cape's hot new spots for innovative twists on the traditional or a six-course chef's menu in an intimate setting.
Surrender all resistance to ice cream, it's your right as a vacationer! Great ice cream is everywhere on the Cape in the summertime—from swirled soft serve with jimmies to classic homemade scoops on sugar cones. Stick with your favorites or try a creative flavor such as amaretto nut, french raspberry truffle, salty caramel or ginger. It's the ideal way to stay cool all summer long.
Cape Cod in the summer is hopping even when the sun goes down—spectacular beachside bonfires, cool nightlife, and quaint cinemas give you plentiful options for enjoying some time under the stars.
5. Stunning sights everywhere you look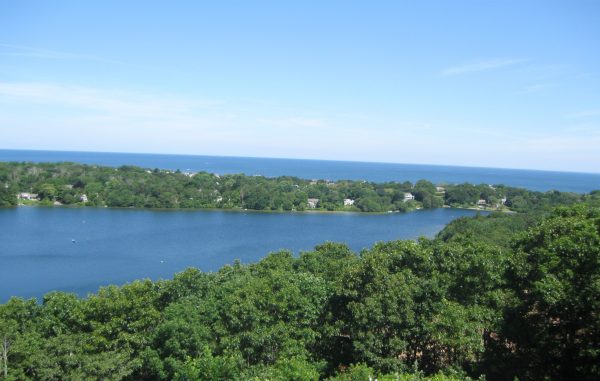 Admit it, you love to share your vacation shots on your social media accounts and just maybe, inspire a tinge of jealousy. Summer on the Cape is brimming with Instagram-worthy locations that will stay with you forever. Summer sunsets over the beaches and salt marshes on the Cape are legendary, but so are the views from Scargo Tower in Dennis, children playing in the sparkling waters of Nantucket Sound, dunes along the water in Sandwich, and quaint homes tucked away off the beaten path in Provincetown.
These are just the top five of many reasons that make summer on the Cape so special. Plan your summer vacation now by booking direct at Red Jacket Resorts and take advantage of all the sun, fun, relaxation and adventure that awaits you on Cape Cod!
This is a paid partnership between Red Jacket Resorts and Boston Magazine's City/Studio
---