4 Top Hair Trends to Get You Ready for Spring
What happens when two of Boston's top stylists join forces? They rock the salon scene, of course. When Boston magazine's Best of Boston winners Michelle Lee and Eva Mustafai established Salon Eva Michelle years ago, they created a mecca of style. Going way beyond the typical lather, rinse, and repeat, their expert stylists create stunning color and innovative cuts in the salon's space hovering high above posh Newbury Street.
The culture of this full-service, high-end hair salon is to never stop learning. It's this top-notch continuing education that makes Salon Eva Michelle's experts perfect to tap for trends.
From the return of an easy-to-wear classic to bold choices not for the faint of hair, here are their tips on bringing your tresses stylishly into spring.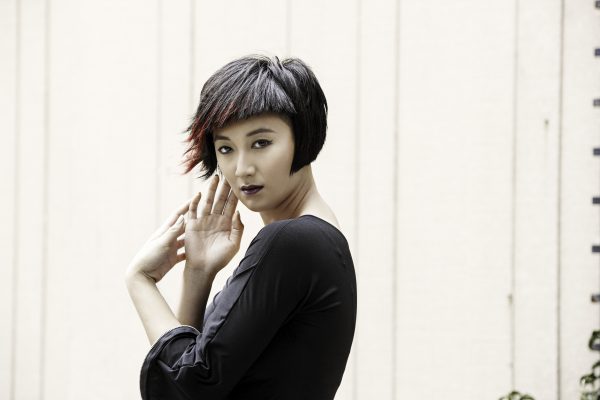 Look by: Senior Designer Lee Anne Combs
Drying winter winds did a job on your hair. Lucky for you, sexy bobs are back for spring, so you can chop those fried and dried ends. Although they look temperamental and tough to manage, these classic cuts are a dream to style. They're versatile and adaptable to compliment all hair types and face shapes. Hair worn short can lift a dragged-down look into something fresh. And just when you thought only the perfect mane can rock this trend, bobs embrace every natural hair texture. This style can control thick locks by thinning panels of hair, or make thin hair appear fuller through cropping, razoring and texturizing. To modernize your bob, wear it with a soft, undone texture. Or add a pop of color for fun!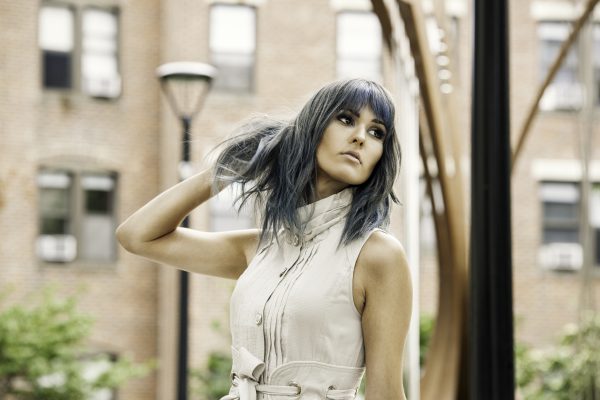 Artistic Designer Bryant Anthony (color), Master Desigener Eva Mustafai (cut)
With everything from skinnies to boot leg to cropped flares in your closet, you didn't think it was possible to fit any more denim into your style. This spring, consider giving your hair a splash of this gentle blue hue. Similar to the grey trend, "denim" hair is a bit subtler than the candy pops of the past. To really make the color standout, go for a fringe for some detail and face framing. Long hair in layers will accent the texture in the hair and really give dimension to your new color for a big impact.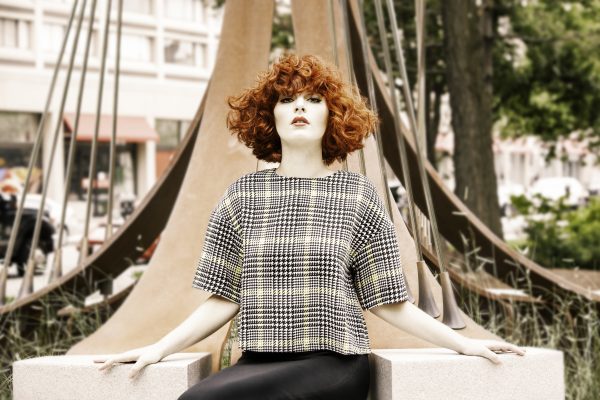 Reds are back for spring! From bright orange-red to medium auburn to soft ginger, there are many choices for all skin tones. Pump up this bold color and create dimension by having your color expert mix lighter pieces in with darker ones. For serious drama, try out a sexy red 'do in a blunt bob with a fringe. When you combine a great shape with this daring color, you'll create a stand out style.
Artistic Designer Bryant Anthony (color), Master Designer Eva Mustafai (style)
Balayage (a.k.a. hair painting) is still here, and it's here to stay! By deliberately placing brush strokes of color through your locks, you will create dimension and excitement that goes way beyond yesterday's highlights. Add baby lights for brightness around the face and top of head to brighten the look. Whether you've added cool, warm or neutral tones, pair your new look with a blunt length haircut and face-framing layers. To amp up your style, plait your hair in braids so the colors weave in and out. Finish the look off with simple colored bobby pins.
Salon Eva Michelle is located at 118 Newbury Street in Boston.
Book your appointment now: salonevamichelle.com/appointments
This is a paid partnership between Salon Eva Michelle and Boston Magazine's City/Studio
---