What You Need to Know About Heartburn and Acid Reflux
Many people silently live with the discomfort of heartburn and acid reflux, thinking that's just the way their body works and becoming reliant on medications to achieve temporary relief. But with the innovation of a new incisionless procedure, it doesn't have to be that way.
"A state-of-the-art procedure I have been thrilled to help bring to Massachusetts is transoral incisionless fundoplication (TIF)," says Dr. Charudutt Paranjape. "TIF is a minimally invasive procedure that involves no outside incisions to correct the root cause of reflux—a faulty valve between your esophagus and stomach. It restores the natural shape, location, and effectiveness of your esophageal valve."
Did you know…?
Heartburn and acid reflux (also called gastroesophageal reflux disease or GERD) affects about 20 percent of Americans.
After TIF, 80 to 85 percent of patients are able to discontinue their daily medications and avoid the potential risks associated with their long-term use.
If left untreated, heartburn and acid reflux can lead to numerous health issues, including precancerous changes in the esophagus and problems swallowing and breathing. "At Newton-Wellesley Hospital, patients can turn with confidence to our Heartburn and Reflux Program, a collaborative team of gastroenterologists, surgeons, dietitians, and nurses to evaluate their concerns—all in one centralized location during one appointment," he says.
Beginning with diagnostic testing for new patients, the seamlessly integrated program places the patient at the center of care. "Our team has extensive knowledge in the latest procedures to relieve heartburn and acid reflux and we are thrilled to bring these options to patients at Newton-Wellesley Hospital," says Dr. Paranjape. "Our goal is to stop our patients' heartburn and reflux, get them off medicines, and help them feel better by improving their quality of life!"
3 Tips to Quench Heartburn
1. Identify your triggers. Consume triggers, such as caffeine and carbonated beverages, in moderation. You should also work to maintain a healthy weight.
2. Pay attention to your body and speak up. Don't just accept chronic symptoms as the status quo. There is no need to suffer in silence or risk potentially serious complications. Get your case investigated.
3. Take action to feel better. Look for a multidisciplinary and experienced care team that can tailor your treatment options to your unique needs.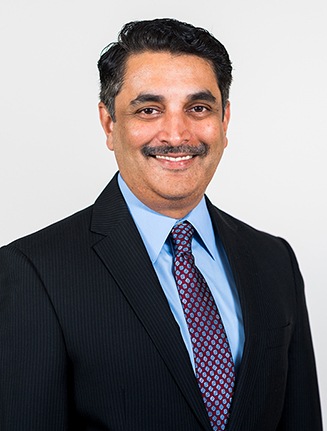 Dr. Charudutt Paranjape, Chief of General Surgery and Acute Care Surgery at Newton-Wellesley Hospital, is one of Massachusetts' most experienced providers of minimally invasive procedures addressing GERD. He completed his residency at Cleveland Clinic Akron General and fellowships at Beth Israel Deaconess Medical Center. He practices at Massachusetts General Hospital and Newton-Wellesley Hospital and is on the faculty at Harvard Medical School.
This is a paid partnership between Newton-Wellesley Hospital and Boston Magazine's City/Studio
---