What You Need to Know About Female Hair Loss
Hair loss is a very common problem in women, affecting nearly 50 percent of women at some point in their lives. However, as it is such an emotional topic, many women suffer in silence. They are too embarrassed to talk about it, which only prolongs their misunderstanding. The good news is that there is help.
Did you know…?
Up to 50 percent of women will experience hair loss by age 50
40 percent of alopecia patients in the U.S. are women
More than 21 million women in the U.S. are experiencing female pattern hair loss (FPHL)
Since opening in 2015, the team at Medi Tresse has heard from thousands of women throughout New England who are searching for solutions for their hair loss. Taking that first step and calling for help often takes a great deal of courage. Medi Tresse provides a very supportive experience for patients, and truly understands all aspects of treatment. There are some great new therapies available for women experiencing hair loss, including Platelet Rich Plasma (PRP) Therapy, Low Level Laser Therapy (LLLT), and specially formulated minoxidil compounds and topical products.
The most important part of treatment is a proper diagnosis and early treatment. Once the scalp is visible through the hair, almost 50 percent of the density in that area is already lost. That is why it is so important to seek treatment as soon as you notice any excessive shedding or thinning. It is essential that you meet with a hair loss specialist who is experienced in treating women, so that a proper diagnosis can be made, and an appropriate treatment plan is developed. There are many potential causes of hair loss, and the treatment plan can vary depending on the cause.
3 Female Hair Loss Tips
Start treatment early. The best treatment is prevention. It is easier to prevent further loss than it is to restore what has already been lost. Get a proper evaluation as soon as you start to notice any changes.
See a female hair loss specialist. The first step in treatment is a proper diagnosis. An experienced hair loss specialist can provide a correct diagnosis and develop a proper treatment plan.
Know you are not alone. Many women are experiencing hair loss and there are great treatment options available for you.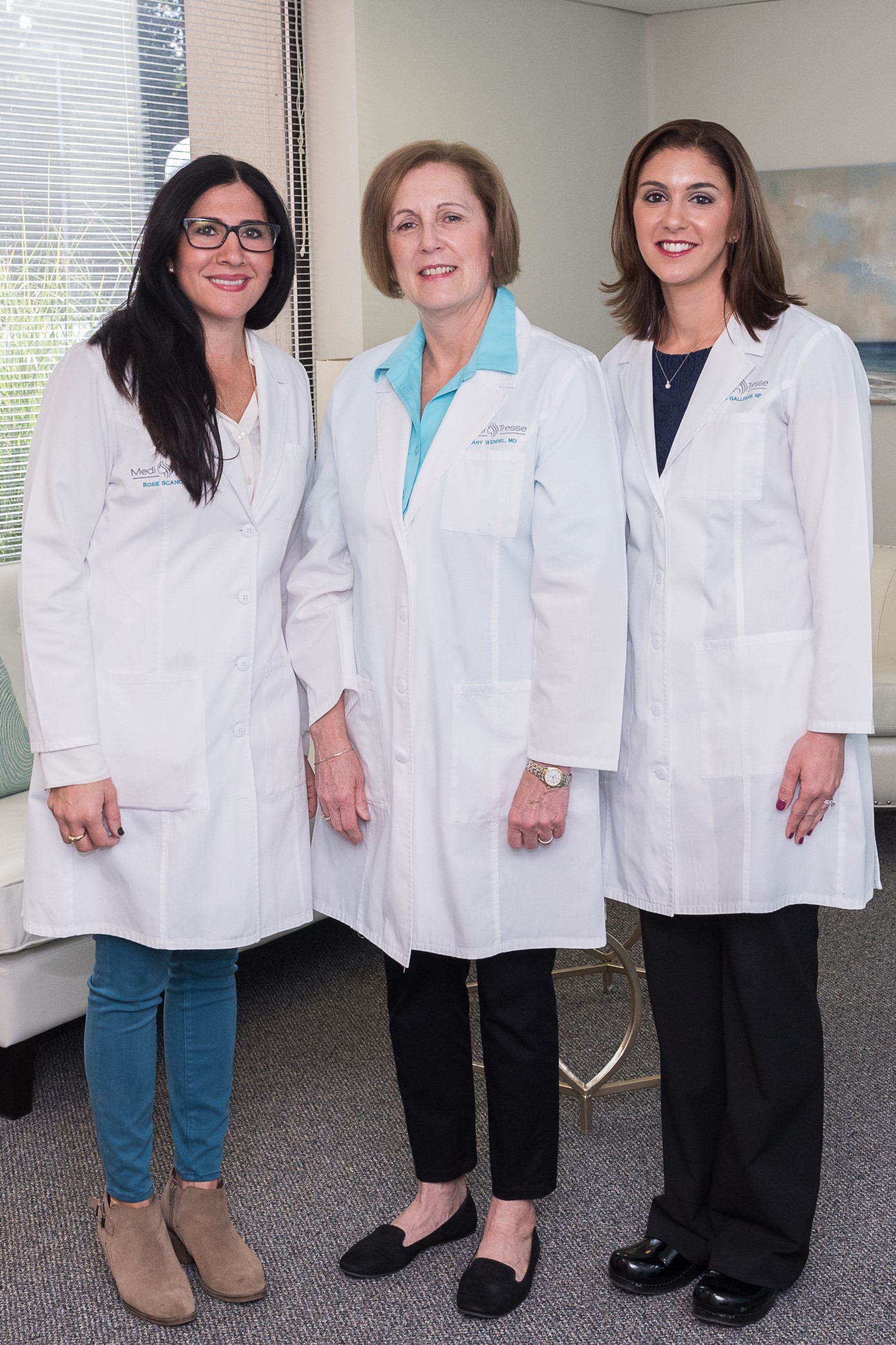 Dr. Mary Wendel and her all-female medical staff at Medi Tresse have more than 15 combined years of experience treating all types of hair loss. Open Monday through Friday, you can schedule a free consultation with one of their female medical practitioners.
800-381-4247
888 Worcester Street, Suite 95, Wellesley, MA 02482
This is a paid partnership between Medi Tresse and Boston Magazine's City/Studio
---