What You Need to Know About Robotic Surgery
The breakthrough science of robotic surgery has transformed how patients experience surgery. This minimally invasive approach has a proven track record for quicker healing and a lower risk of adverse side effects versus open surgery. "I am delighted to be leading a highly skilled team at Newton-Wellesley Hospital in collaboration with Massachusetts General Hospital, bringing this advanced technology to the community," says Dr. Todd Francone.
Robotic surgery gives the surgeon meticulous control. "With small movements of my wrist, I can precisely guide the movement of the four robotic arms, allowing me to be my own assistant," he says. "Our new surgical system offers the most advanced 3D visualization available. The surgeon can see the patient's anatomy so clearly. It is exciting to be able to care for our patients in ways that were very recently unimaginable."
Did you know…?
In 2017, more than 693,000 robotic-assisted procedures were performed in the United States.

Robotic surgery is becoming the preferred method for procedures in colorectal, gynecological, and urological surgery.
Newton-Wellesley has invested in the most up-to-date da Vinci Xi Surgical System. "With my colleagues, we offer patients in our community leading-edge surgical procedures to address inflammatory bowel disease, benign and malignant tumors, weight loss, and more," says Dr. Francone. "The outcomes are remarkable."
Training for robotic surgery is quite rigorous, and there is a swiftly growing cadre of surgeons prepared to perform these life-changing procedures. "At Newton-Wellesley, we have invested in developing an entire Robotic Surgery Program with skilled staff who are expressly dedicated to the program," he says. "It is an innovative approach to ensure quality and truly patient-centered care."
3 Benefits of Robotic Surgery
1. There are fewer issues. You may expect a reduced chance for surgical site infection, less pain and need for pain medications, and less blood loss. This minimally invasive surgery offers shorter hospitalization times, a quicker return to normal activities, and smaller incisions and scars.
2. It's available in your community. Newton-Wellesley Hospital has invested in the latest generation surgical system, bringing the most up-to-date robotic surgery procedures to patients in the surrounding communities.
3. You can trust experienced surgeons. Look for a surgeon with a long track record and who preferably practices within a dedicated robotic surgery program.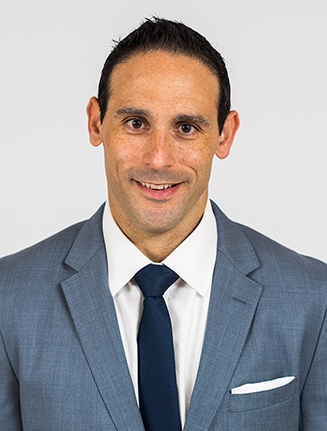 Dr. Todd Francone is Director of Robotic Surgery and Chief of Colon and Rectal Surgery at Newton-Wellesley Hospital as well as Staff Surgeon at Massachusetts General Hospital. He completed his colorectal fellowship at Lahey Hospital & Medical Center, a clinical oncology research fellowship at Memorial Sloan-Kettering Cancer Center, and his general surgery residency at NewYork-Presbyterian/Weill Cornell Medical Center.
.
This is a paid partnership between Newton-Wellesley Hospital and Boston Magazine's City/Studio
---