Where Would You Rather Spend Your Winter Break?
Who needs beaches? It may be tempting to go into hibernation during the winter, but when the snow is coming down, you can still get away right here in New England.
We've picked two resorts for you to choose, so you can block out some time to be your best self this season. Whether you want to dine on a porterhouse next to your own private fireplace or burn some calories by cross-country skiing, we've found the resort trip just for you—and it's only a car ride away.
A restorative retreat in the Berkshires
There's plenty of pleasures at Canyon Ranch Wellness Resort in Lenox, Massachusetts, but the resort offers more than a vacation. From the start of your trip, you'll have the opportunity to meet with health experts to create a comprehensive healthy living plan for your stay and beyond. Trainers conduct fitness assessments, develop exercise programs, and lead you through personalized routines in the extraordinary gym. On-staff physicians perform an in-depth analysis of your body's regulatory systems and balances to provide individualized medicines, and nutritionists provide diet plans, cooking demonstrations, and education about how diet affects your health. An optional weight loss program can bring their efforts together with a mind toward achieving your ideal body, and the tools and knowledge you acquire will stay with you after you leave, helping you reach your dream state of health.
Cold weather thrillseekers will take advantage of activities like pole hiking and winter hiking, snowshoeing, cross-country ski tours and lessons, and even snowshoe yoga, which allows you to relax and contemplate the zen-like stillness of New England snowscapes. Don't forget plenty of indoor activities, including a climbing wall, dance classes, and aerial yoga, plus saunas and steam rooms—perfect for warming up after your outdoor adventures.
---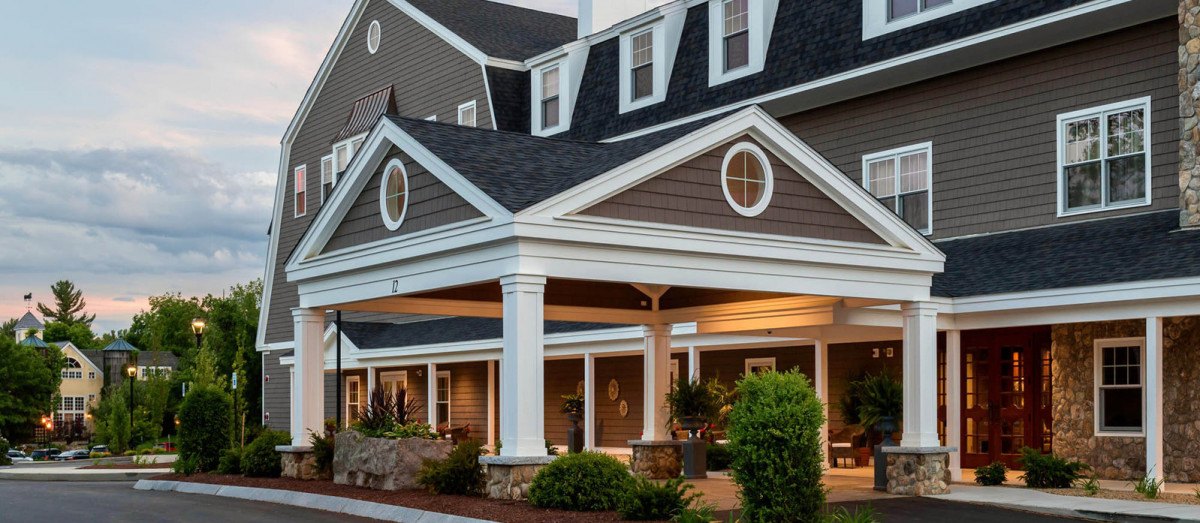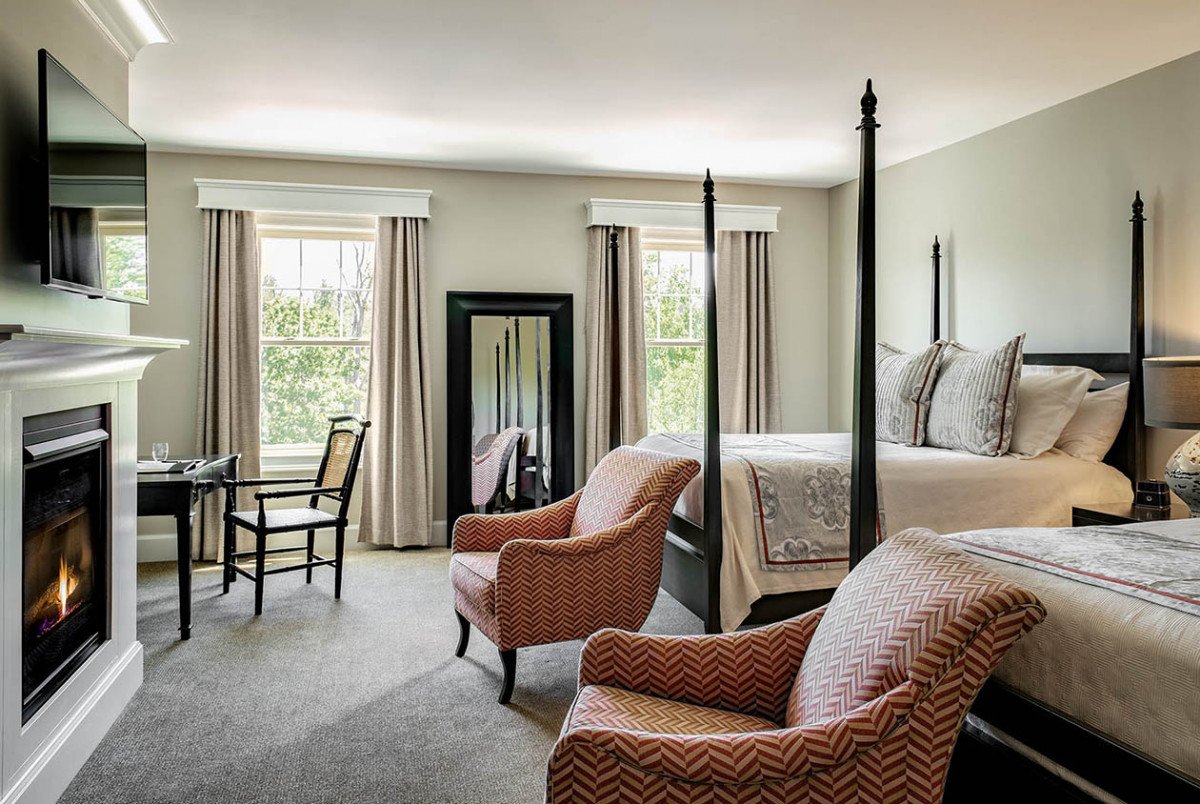 A luxurious getaway in New Hampshire
Nestled in the beautiful green hills of New Hampshire, the Bedford Village Inn & Grand is a four-diamond boutique hotel and resort. Enter and explore the gorgeous grand study and the lobby bar with fireplace. After checking in, you'll stay in one of 64 individually decorated rooms—every one unique, ranging from playfully vintage to chic and modern, but all complete with four-poster beds and marble bathrooms. Head outside to the patio and sip a glass of wine by the fire while soaking in the jacuzzi, so you can stay cozy and warm through the winter chill.
With delicious dining options, you can eat for weeks and never have the same meal twice at the hotel. They offer three full meals a day with breakfast on the porch dining room, lunch in the gardens, and an award-winning dinner fireside. Stop for a drink from Corks Wine Bar, which offers a selection from the hotel's 8000-bottle wine cellar, or take a trip to The Tavern, voted one of the top 21 New Hampshire bars by New Hampshire Magazine. Don't forget to drop by the Dining Room, presenting modern regional cuisine like cioppino and Long Island duck breast in seven individually decorated rooms.
The inn also features a full-service hair and nail salon, plus a spa with a full menu of facials (including the Ocean Illumination mask and the signature 80-minute Youth Facial), 60- to 120-minute massages, waxing, hair treatments, and coloring.
So, with two awesome options for a happy holiday retreat, where will you choose to spend your winter break?
This is a paid partnership between Boston Magazine and Boston Magazine's City/Studio
---