Why Gathering Your Beauty Team is Essential for Your Big Day
Achieving that perfect glow. Smoothing skin out for a flawless finish. Reaching new heights with lashes for miles. Yes, a lot goes into becoming the most beautiful you. And when that beauty transformation translates to wedding photos and Big Day memories, every bride wants to find that special beauty team to create the look she wants. Whether it's an all-eyes-on-you bridal moment or showing confidence in a career headshot, Beauty Boston creates a start to finish experience for whatever look you need.
When the Big Day is approaching, looking her best is on every bride's mind. To accomplish the perfect wedding worthy glamour and style, it's vital to have the most experienced and approachable team by your side. Beauty Boston is your destination for that polished bridal look.
With a to-do list leading up to the wedding as long as a cathedral train, choosing a start-to-finish experience is a dream for every bride. Imagine strolling into a studio, knowing that your hair and makeup (and maybe even a photography session capturing it) is in the works by a team of pros. This translates to less stress and more time to transform you into your own beautiful self.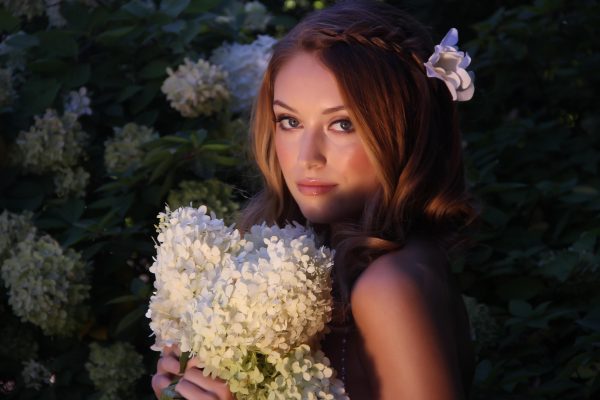 Known as Special Event Beauty, the passionate team at Beauty Boston provides exactly that – one-of-a-kind hair and makeup services for any event. Special Event Beauty, a leader in the wedding hair and makeup business for over 10 years have partnered with makeup2die4, a powerhouse in the editorial beauty industry to create Beauty Boston, an all in one experience unlike any other. Armed with savvy style and technique in every aspect of what makes a bride beautiful, they go the extra mile. Think dream braids, silky skin, the perfect contours, and more – everything you would need to make sure your wedding look dreams a reality, from the first inspirational chat to the last bobby pin in place. Their work is flawless, from airbrush makeup to individual lashes, pin-straight elegant locks to intricate updos.
The Trial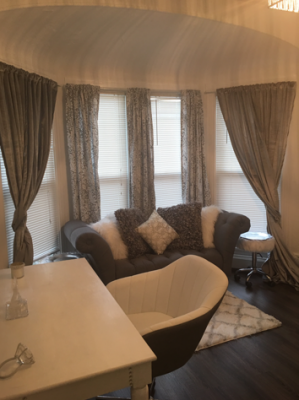 Although it's clear the Big Day takes center stage, a bride should consider her makeup and hair trial just as important. With chilled glasses of Prosecco or sparkling water (and whomever she wants to bring with her), this is the time she can begin her journey to choose looks for her wedding. There might be Pinterest and Instagram inspirations in hand, or just thoughts from her wish list, as stylist and bride chat about the perfect hair and airbrushed makeup combination. This is the time to test the waters, and Beauty Boston is on the journey with you, listening to your likes and dislikes with open ears.
The Reveal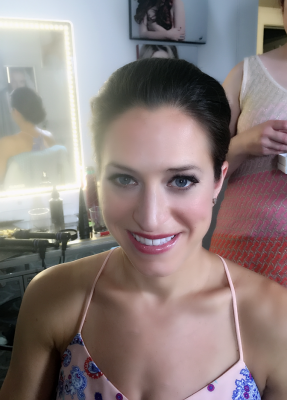 With the bride's back to the mirror, the team works its magic and then she's spun around for a "first look" at the finished and flawless results. In a comfortable space, the tweaking begins to achieve a desired look – no offense taken, no egos broken. Every bride and her stylists share a goal of finding that one special wedding look.
The Big Day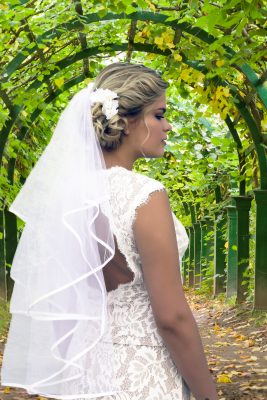 When the Big Day arrives, your beauty stylists should be all yours. With this in mind, it's important to hire companies such as Beauty Boston that only book one wedding per day per artist. Translation: there's zero rushing and loads of attention. Ready for anything, these experts also come armed with sewing kits (double sided tape anyone?), hangers, bobby pins, lip gloss, blotting papers, tiny hair spray bottles, so you're all set for the entire event even after they leave.
The Aprés (After) Wedding Photo Shoot
Maybe you missed a special shot due to timing, or a loved one could not attend and you desperately wanted an image with them? Maybe you wanted some more intimate shots in your dress. Whatever your reason, Beauty Boston will recreate your exact look or do something totally different. They will provide you with the time to get the shots you want, in a relaxed comfortable environment, and hey who doesn't want to wear that beautiful dress again? When the "I Dos" have been spoken and the last dance danced, there's no reason why the wedding bliss shouldn't continue. Brides can enjoy an After the Wedding moment, during which Beauty Boston presents a chance to wear that magical dress again. Their team can either re-create the wedding hair and makeup styles or find a totally different look, then its captured in professional photographs during a session at either their relaxed Braintree studio or in another special location.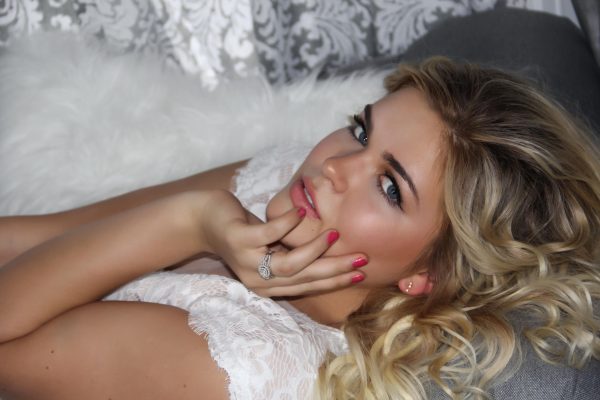 Getting ready is one of the most intimate moments during a wedding day. When you have the right beauty team on the job, you can relax, breathe and put the focus where it belongs – on enjoying every moment of the perfect day.
Beauty Boston is located at 11 Central Square in Bridgewater and 16 River Street in Braintree.
For more information, please visit: beautyboston.com or call 781.774.0865
This is a paid partnership between Beauty Boston and Boston Magazine's City/Studio
---