Worcester Dominates the Beer Scene this Fall
Just a short train ride from Boston in central Massachusetts, a booming craft beer scene awaits for adventurous beer geeks searching for a hoppy detour. In just the past few years, five breweries (soon to be six) have opened their taproom doors in Worcester to thirsty crowds of locals and tourists alike. Now a premier beer destination, the region has become a required stop on the Mass ale trail for anyone who calls themselves a beer enthusiast.
Thanks to a pair of upcoming craft beer events, there's also no better time than this fall to sip on the best of Worcester's craft beer offerings. From Sept. 21 through Sept. 28, the first-ever Worcester Craft Beer Week will bring all of Worcester's breweries together for a wide variety of beer-themed events, including the launch of a festival-exclusive beer crafted by all five Worcester breweries. It all kicks off on Sept. 21 with the third-annual Great Mass Collab Festival on the beautiful Worcester Common where more than 50 local breweries will offer samples of special collaboration beers.
"We're so excited to celebrate central Mass beer and bring exposure to people who don't know about all of the amazing beers being made here," says Katrina Shabo of Wormtown Brewery, one of the five participating Worcester breweries.
Planning a trip? Here's what you need to know about the Worcester craft beer scene and fall festivals to ensure you don't go home thirsty.
Where to Fill Your Glass
With so many great breweries to check out in Worcester, the hardest part of your visit will be deciding where to start. There's no wrong answer, whether you first head to Worcester 10-year veteran Wormtown Brewery for a Mass Whole Lager or to Redemption Rock, the newest taproom on the block located inside an old Coca-Cola bottling facility. Next up you can explore the 3000 square-foot taproom at Greater Good, America's first all-Imperial brewing company™ boasting a lineup of flavor-packed beers at 8-12% ABV, 18 draft lines paired with artisanal grilled cheese, 82 80s games, and local live music.
Don't forget to drop by Flying Dreams Brewing Co. to pick up a pack of their Peach Gose or Double Mando DIPA with out of this world can designs. Finally, you'll want to seek out one of the innovative small-batch brews at 3cross Fermentation Cooperative. Though not yet open to the public, you'll find a number of their beers at a restaurants and package stores in the Worcester area.
"We think the perfect night in Worcester is being able to hit all of the breweries," says Redemption Rock co-founder Dani Babineau. "There's something for everyone!"
Beer lovers can also mark their calendars for later this year when Bay State Brewing Co. opens up a new 10-barrel brewhouse and taproom in the Fidelity Bank Worcester Ice Center, making them the sixth brewery on the Worcester scene. Also keep an eye out for Wachusett Brewery new 3,000 square-foot taproom set to open just a few blocks away in the Worcester Public Market this fall.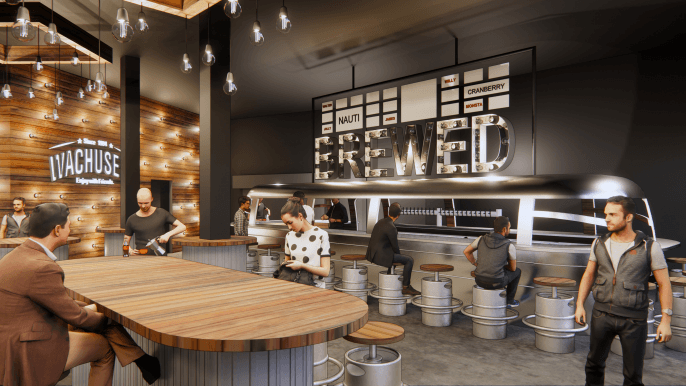 Why Fall is the Best Time to Visit
There are exciting things happening in Worcester's beer scene year-round, but cooler weather and festival season make fall the perfect time of year to take the commuter rail over and imbibe on richer flavors outdoors. To celebrate fall's arrival and local beer, all five Worcester breweries came together to craft a limited-edition coffee brown ale, the "Snoopy Cap," to headline the Mass Collab Fest and Worcester Craft Beer Week. Every ingredient is local, including coffee from hometown favorite Acoustic Java Roastery. The name comes from the black and white cap for astronauts that were manufactured in Worcester and worn by Neil Armstrong on Apollo 11.
"It's a hyper-local recipe and something special craft beer fans won't find anywhere else," says JT Ethier, brand evangelist for Greater Good.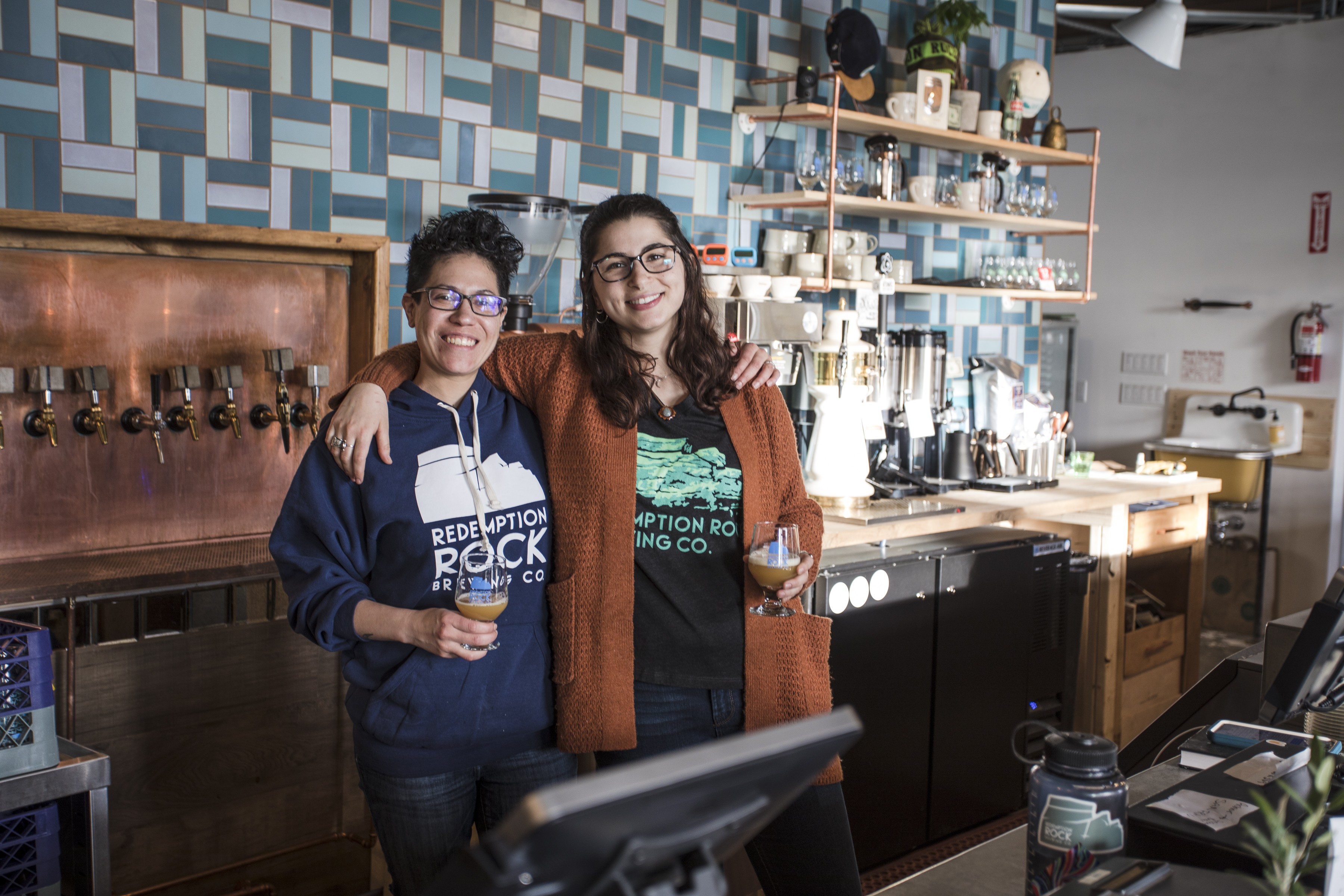 The "Snoopy Cap" will be available alongside a host of other collab beers from across the Commonwealth at the Mass Collab Fest on Sept. 21 put on by the Mass Brewers Guild. The event will feature more than 50 breweries along with food truck favorites and classic lawn games. MBG executive director Katie Stinchon says its one of the few times a year people can meet their favorite brewers all in one location, and Worcester was the perfect choice to host.
"Worcester is really up and coming. There's so much bubbling up over there," says Stinchon. "We hope that people come out and experience some of the breweries that aren't as well known that are right in their backyard."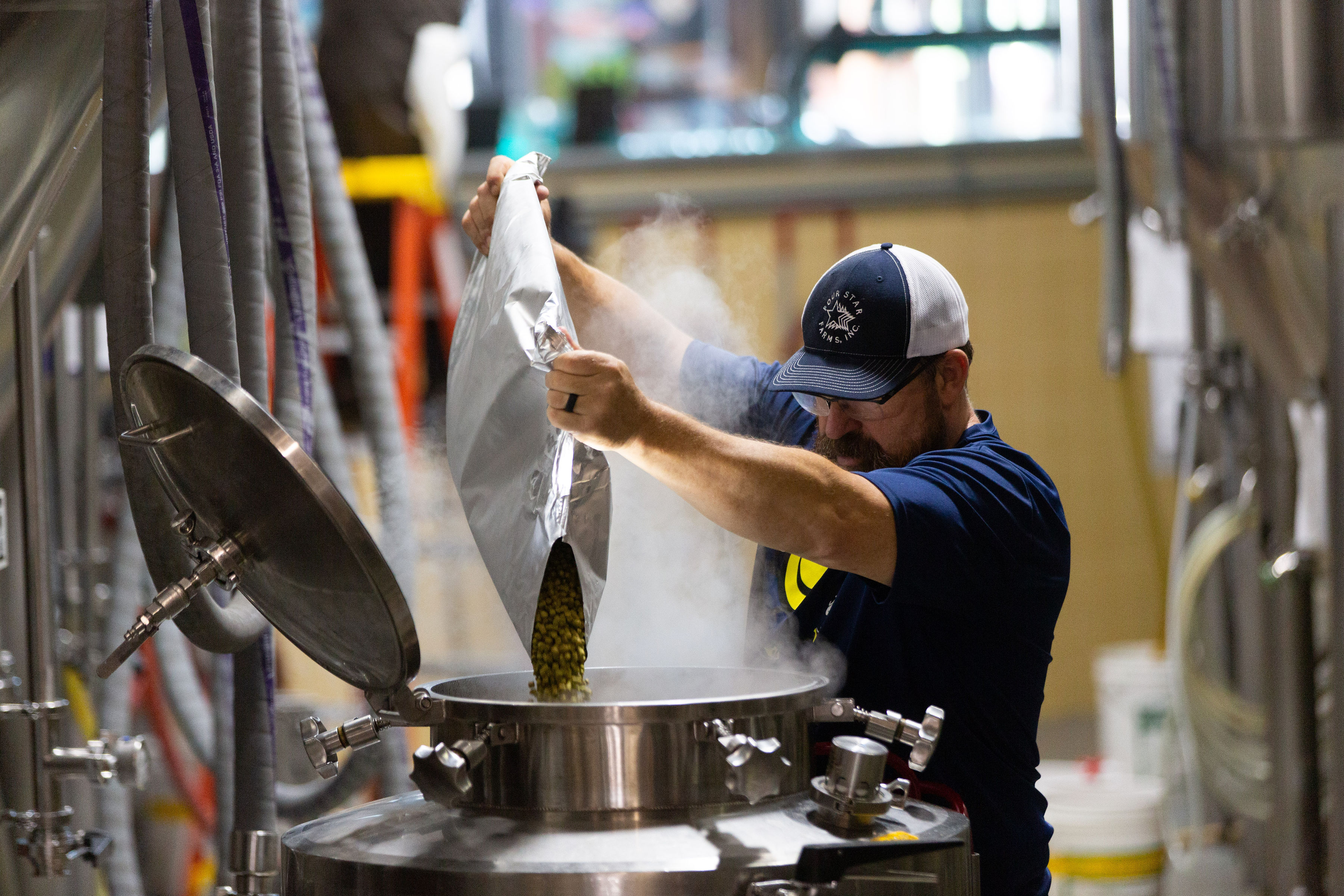 The fun continues throughout Worcester Craft Beer Week, with plans set for pop-up events around the city like a rooftop party, pizza night, tap takeovers, and disc golf tournament at the championship-caliber Maple Hill course.
"Each brewery is spearheading one event," says Shabo. "We want to turn the week into a fun tradition that appeals to beer lovers near and far."
Getting to Worcester
Pro tip: On Sept. 27, leave the car at home. The Framingham/Worcester commuter line can drop you off in the center of the Worcester action in just over an hour. You can also take advantage of a free beer shuttle will pick up visitors at Union Station and rotate every 30 minutes between 5 pm and 11:30 pm. Stops will include Redemption Rock, Wormtown, Greater Good, and Flying Dreams. Check out the Worcester Craft Beer Week website for more details.
Why You'll Be Coming Back
It's not just the beer that's making Worcester and the central Mass region a must-see destination. Shabo says the thriving restaurant scene, renowned arts and culture events like POW! WOW! Worcester, and a communal small-town feel make a trip from Boston and beyond well worth it. So, what are you waiting for? A week of craft beer celebrations awaits in Worcester this September. Just don't forget to bring your ID.
"This is just as an amazing spot to visit as Boston," says Shabo. "We can't wait for people to come taste Worcester and experience it for themselves."
For more information on Worcester Craft Beer Week and breweries in Worcester, visit worcestercraftbeerweek.com.
This is a paid partnership between Discover Central Massachusetts and Boston Magazine's City/Studio
---