Workspace Culture is Evolving: Here's How People are Adapting with Flexibility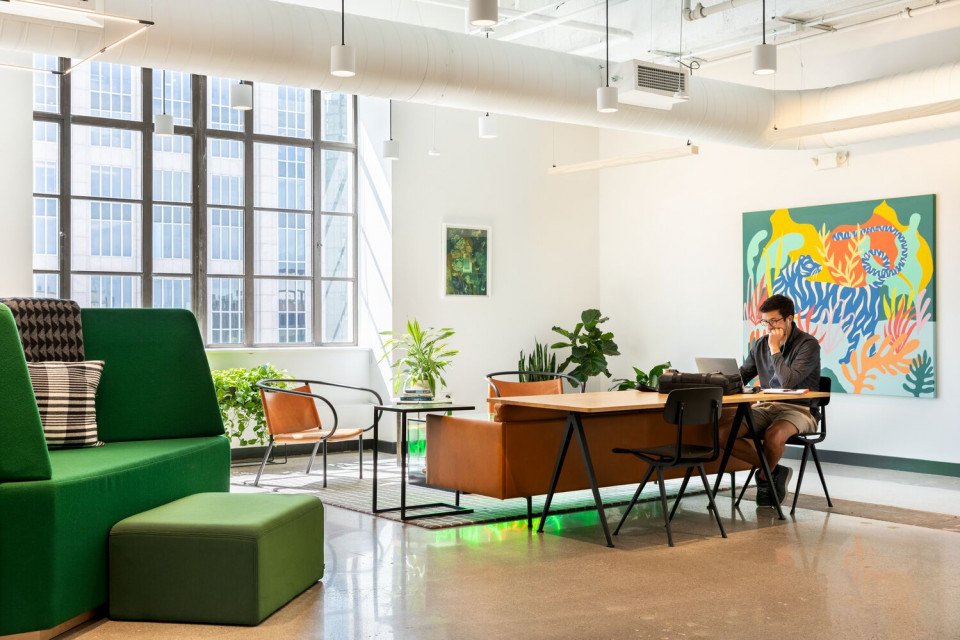 When many Americans left their offices to work from their homes in March 2020, it forever changed the way we think about the traditional workplace. What originally felt like a temporary setback quickly became welcomed change, and employers soon realized that staff could successfully do their jobs remotely — at least part of the time. The new age of the flexible workspace is shifting office culture, and through companies like WeWork, a leading provider of flexible office space, businesses large and small can redefine how—and where—they operate in a post-pandemic world.
What hybridity really means in workspace culture
In the past, office spaces were designed with a focus on offices or cubicles to encourage individual productivity, inter-spliced by conference room meetings. That's according to WeWork Territory Vice President Errol Williams. Now, he says, "hybrid is the name of the game."
But hybridity doesn't just mean tacking on a work-from-home component, it means completely refining and enhancing the form and function of office space, too. "We're seeing companies utilize the office for intentional, collaborative work that cannot be effectively replicated remotely," Williams says. "WeWork's spaces are built for this, with a variety of lounges, collaboration hubs, and meeting rooms that foster the type of creativity and community that the pandemic put on hold."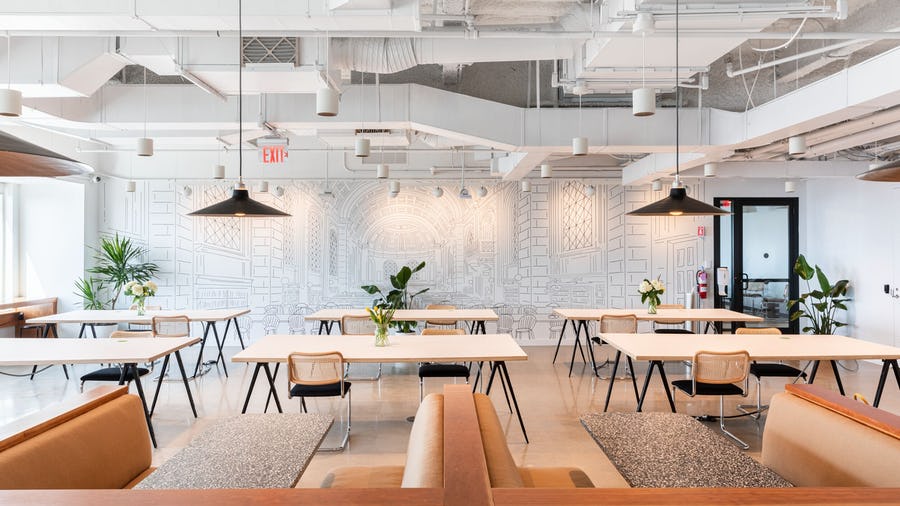 What is WeWork?
Established in 2010, WeWork offers office space to people and companies across the world, giving employees a productive workspace for a variety of business needs, be that a meeting space, a desk, or a private office, and the flexibility of having that space whenever and wherever they need it.
In the past, one had to be a WeWork member to access the company's spaces. During the pandemic, however, WeWork recognized the new ways that people were working and launched its most flexible products to-date, WeWork All Access and WeWork On Demand.
WeWork All Access provides members access to any WeWork in the world for $299 a month. "Someone can work from Boston on a Tuesday, fly to Los Angeles that evening and work from any Los Angeles WeWork on Wednesday," Williams says. It gives employees a home base in any city they visit.
WeWork On Demand is even more flexible. It provides anyone, including non-members, the flexibility to schedule access to workspace (starting at just $29 per day) and meeting rooms (for $10 dollars per hour) in more than 30 cities in North America.
"Products like All Access and On Demand provide ultimate optionality to support employees wherever they want to work," says Williams. "They also support employers, who are able to provide flexible work options to their employees while informing their post-pandemic real estate decisions, ultimately leading to cost savings and more efficient spending." The advantages are never ending.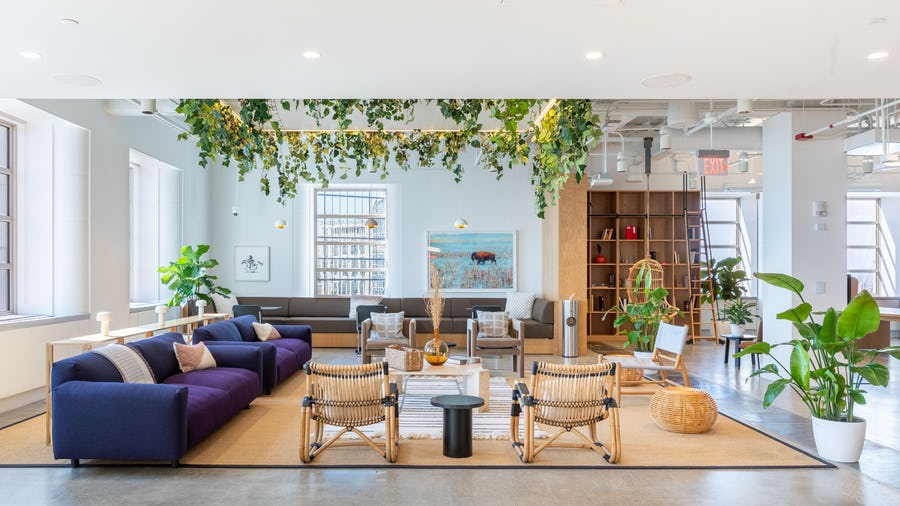 What flexibility means in workspace culture
Not all people work the same. "Even within the same company, employees can have very different ideas about how, where, and when they perform at their best," Williams says. "Some may prefer a hybrid schedule where they can work from home and the office on alternating days, while others like the energy of a co-working space but need a silent area when deadlines approach." That's where flexibility comes into the equation—employees should have the opportunity to optimize their workstyle, because it will benefit both their work-life balance and the company overall.
"Flexibility empowers employees to determine their own environment for success and creates a stronger, happier workforce," Williams says. How do we know this? In a recent blind survey, WeWork found that after COVID-19, employees want to spend 36% of their time at the company's headquarters, 30% of their time working from home, and 34% of their time working in satellite offices or co-working shared spaces. What's more, Williams notes that an Accenture survey found that 83% of people said that the hybrid-work arrangement is ideal.
It's no wonder co-working spaces are creating a more powerful, motivated workforce—it's what employees want, and they can finally get it.
How workspace flexibility is benefitting whole companies
WeWork is changing the game for companies of all sizes—from one-person startups to large enterprises. Why? "Because it allows them to consistently adapt their space to fit their business needs," Williams says. Take hiring as an example. Williams explains that WeWork breaks down the hiring barrier and allows companies to recruit talent from anywhere in the world. "Employers can now select the best candidate for the job no matter where they're located, knowing that WeWork's staff and amenities will make their new hire feel right at home," he says. Plus, with so many candidates now looking for flexibility in a company, businesses that are able to offer potential employees the workstyle they want have an edge above the competition, Williams adds.
What's more, companies can expand their footprint without traditional expansion costs because of WeWork's vast global accessibility. "Because our solutions are turnkey, companies can quickly take space while avoiding the expenses of a traditional office search (including committing to long-term leases), build-out and support systems like operations, internet and printing, front desk, etc.," Williams says. Those benefits are similarly felt by companies who aren't expanding, but rather switching from traditional office spaces to a WeWork space.
While much of the future remains unclear, what is clear is that flexible workspaces are more than just a reaction to the pandemic—they're a sign of meaningful change that employees and companies across the world really need, which organizations like WeWork are leading in a big way.
For more information and to book your WeWork Boston co-working space today, visit wework.com/l/office-space/boston
This is a paid partnership between WeWork and Boston Magazine's City/Studio
---