You Decide: Which New Architectural Landmark Is Boston's Most Beautiful?
Each year, the Boston Society of Architects/AIA (BSA) engages a diverse jury – comprised primarily of seasoned architects, designers, journalists and civic thought leaders – to define what architectural beauty means to them. And because everyone—even non-architects!–has personal ideas about what it means, reaching a collective definition of architectural beauty is always a debate.
Juries weigh factors such as aesthetics, questions of public or private ownership, technology, social equity, level of sustainability and budget. There is often an exploration of biases between homegrown talent and international stars. Some juries, when weighing all the variables, have personified their task and lamented the difficult choice between buildings that seem like sexy but dangerous dates, or those more like sensible partners they'd be comfortable introducing to their moms! All juries eventually reach a group-defined set of criteria for beauty and then set about the task of using it to vet the nominated structures, which must have been built within the last 10 years.
But why do they do this?
It all started in 1923, when the BSA proudly began to bestow upon the creators of exceptionally beautiful pieces of architecture the coveted Harleston Parker Medal– created in 1921 by J. Harleston Parker in memory of his father. The special award honors noteworthy buildings, monuments or other structures within the Boston and the Metropolitan Parks District's greater city limits.
The BSA's appointed jury has already determined the 2015 Harleston Parker Medal recipient, but the public is eligible to cast their votes for the prestigious 2015 People's Choice Award.
Starting in January, place your vote on bostonmagazine.com to decide which of this year's four finalists should win this year's People's Choice Award for most beautiful new building around Boston. Winners for both the Harleston Parker Medal and the People's Choice Award will be announced later that month.
THIS YEAR'S PEOPLE'S CHOICE FINALISTS YOU'LL VOTE FOR INCLUDE: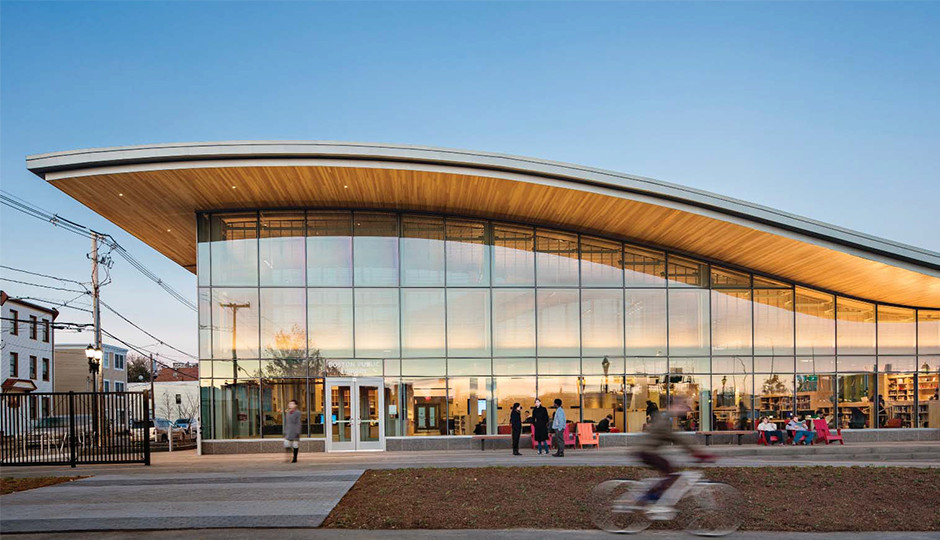 Learn more about this year's finalists and see past winners. Then, view images of the 2014 winners for inspiration before making your 2015 People's Choice selection!
Want to do more than vote? Get involved in next year's competition by nominating your favorite building for the 2016 Harleston Parker Medal. While the appointed judges will be tasked with establishing the official winner, the public is encouraged to nominate gorgeous structures that they find worthy of consideration by simply emailing their recommendation to awards@architects.org. The deadline for considering projects in 2016 will be February 19, 2016 and eligible buildings must have been completed between December 31, 2005 and December 31, 2015. NOTE: IF YOU WANT TO VOTE ON THE 2015 PEOPLE'S CHOICE AWARD WINNER, POLL OPENS AT BOSTONMAGAZINE.COM/PEOPLESCHOICE IN JANUARY 2016! NO PEOPLE'S CHOICE VOTES WILL BE ACCEPTED BY EMAIL.
This is a paid partnership between the BSA Foundation and Boston Magazine's City/Studio
---