Events
Your 2019 Ultimate Holiday Venue Guide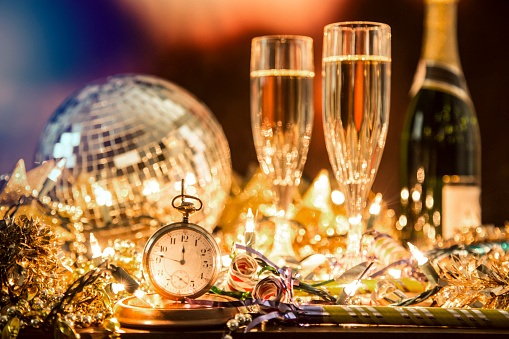 While the festivity and cheer of the holiday season may seem far away, September is the busiest month for booking party venues. Set the stage for your next big soirée at one of these fabulous Boston spaces. We've added several new additions to our annual list, including both casual and formal venues that can accommodate groups of all sizes.
Alibi
215 Charles Street, Boston | 857-241-1144 | alibiboston.com
Set in the old drunk tank of the former Charles Street Jail, Alibi is a swanky lounge perfect for cocktail events. Original bluestone floors and brick cell walls set the scene for mingling amongst cheeky images of celebrities and their alibis. In warmer months, the outdoor patio is equipped with a full bar, oversized couches, and hightop tables enclosed by vine walls and twinkle lights. Alibi offers semi-private or fully private space for groups of 10 to 185 with a variety of menu and bar options for guests to choose from. Entertainment options are available.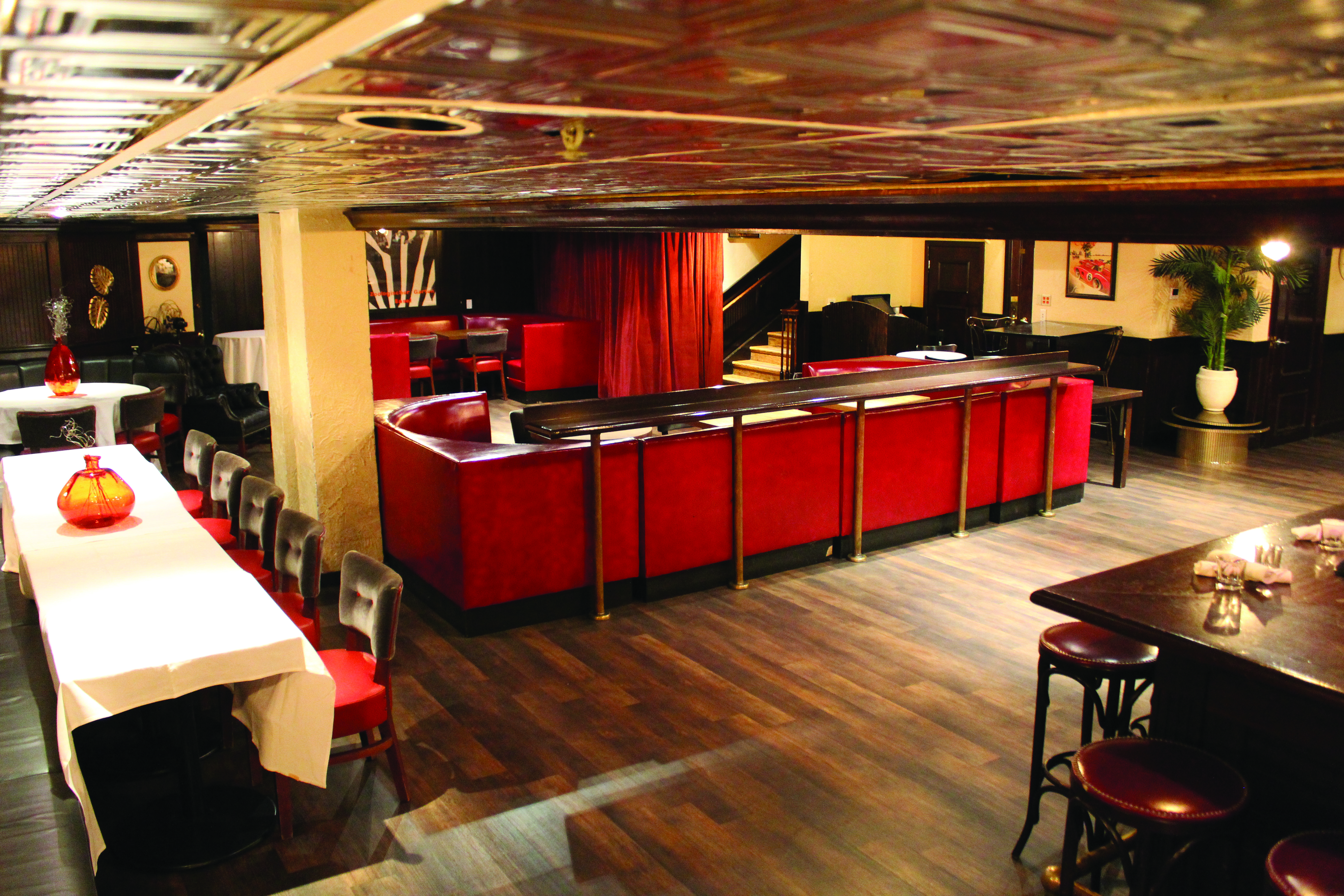 Back Bay Social
867 Boylston Street, Boston | 617-247-3200 | backbaysocialclub.com
Back Bay Social, located across the Hynes Convention Center, is a two-floor restaurant featuring New American cuisine. Located in Back Bay, the restaurant has two bars, a beautiful downstairs space that can be made private or semi-private, and a bustling streetfacing patio perfect for the warmer months. Accommodating groups of 10 to 260, Back Bay Social will work with your group to customize the perfect event experience. Interactive event activities and entertainment options are available.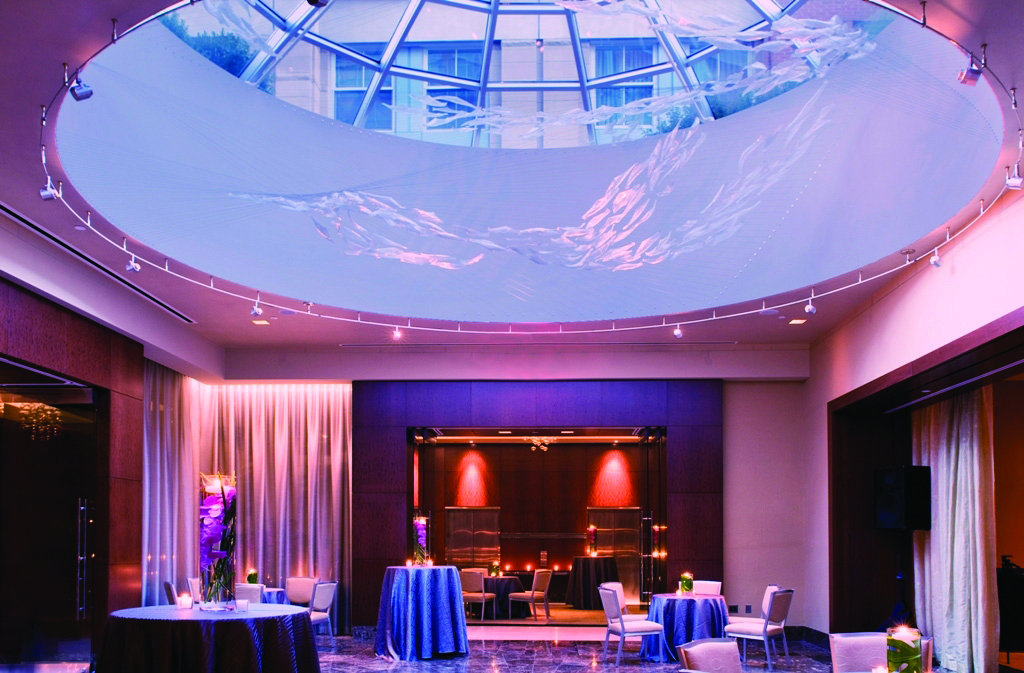 Battery Wharf Hotel
3 Battery Wharf, Boston| 617-994-9000 | batterywharfhotel.com
Celebrate the holidays overlooking the Boston Harbor! Located in Boston's historic North End, the Battery Wharf offers a unique setting for any holiday celebration. Choose from 10,000 square feet of flexible event space and let the Battery Wharf culinary team curate a festive custom menu. Come for the party and stay for the view!
Bleacher Bar
82A Lansdowne Street, Boston | 617-262-2424 | bleacherbarboston.com
Situated beneath the bleachers in Fenway Park's centerfield, a few feet away from the Ted Williams Red Seat, is Lansdowne Street's greatest attraction: Bleacher Bar. With a huge garage window that looks directly into Fenway Park, Bleacher Bar has earned its title as one of the most exceptional sports bars in the world. Hosting an event at Bleacher Bar will ensure that your guests are treated to not only excellent food, drink, and service, but an unprecedented baseball experience year-round. Perfect for groups of up to 200 guests, Bleacher Bar is one of Boston's most memorable event locations.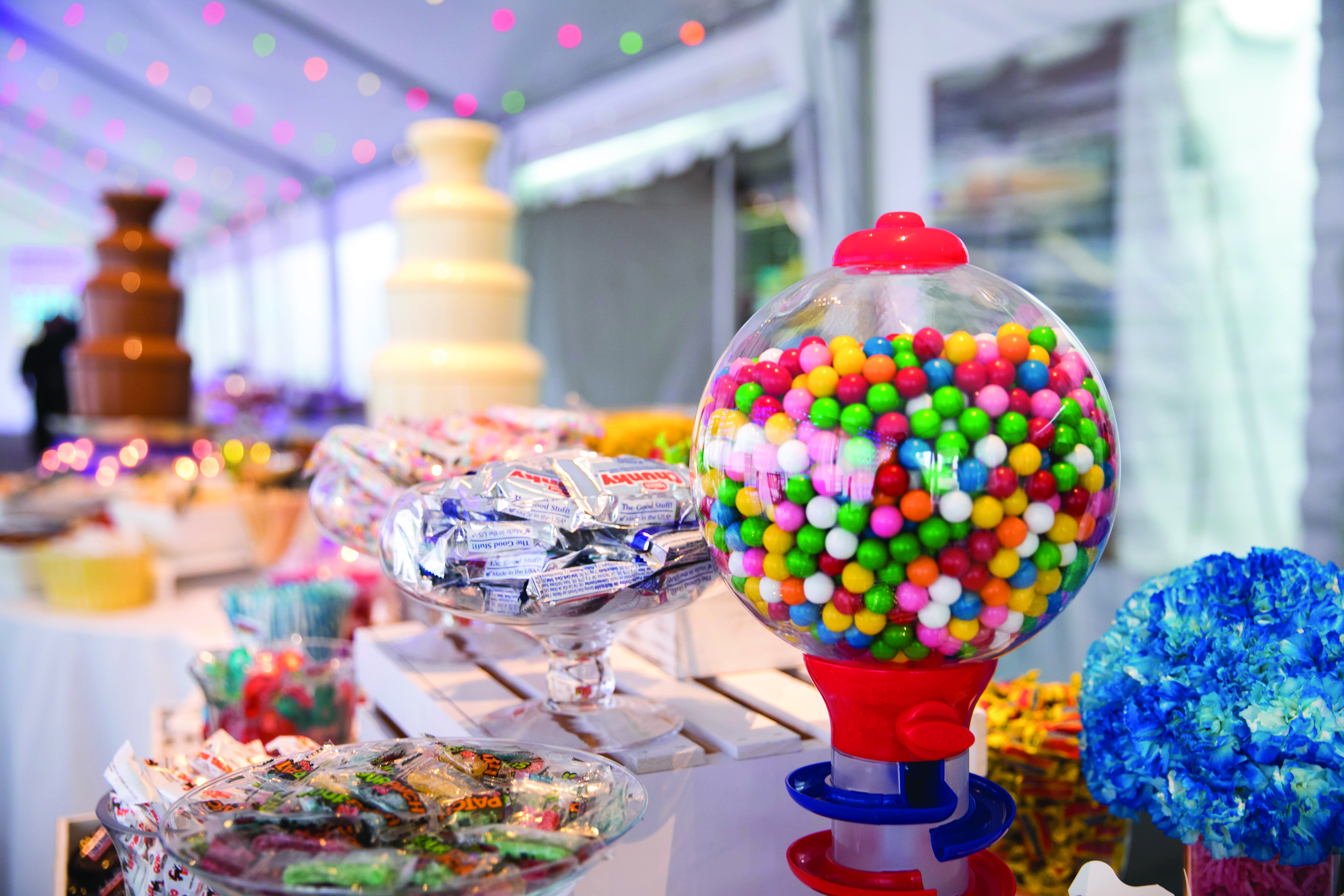 Boston Children's Museum
308 Congress Street, Boston | 617-426-6500 | cxra.com
Looking for a venue where you can play like a kid but party like a grown-up? Boston Children's Museum is the perfect spot! Delivering a fun, whimsical spin on event planning, BCM offers so much more than just "chicken and chairs." Located in the heart of Boston's innovation district, they are an adventure for inquiring minds and a journey for sophisticated palates. Celebrate the way you imagined, in a place imagination calls home. For more information, contact Bill Doane at 617-986-3652 or doane@bostonchildrensmuseum.org.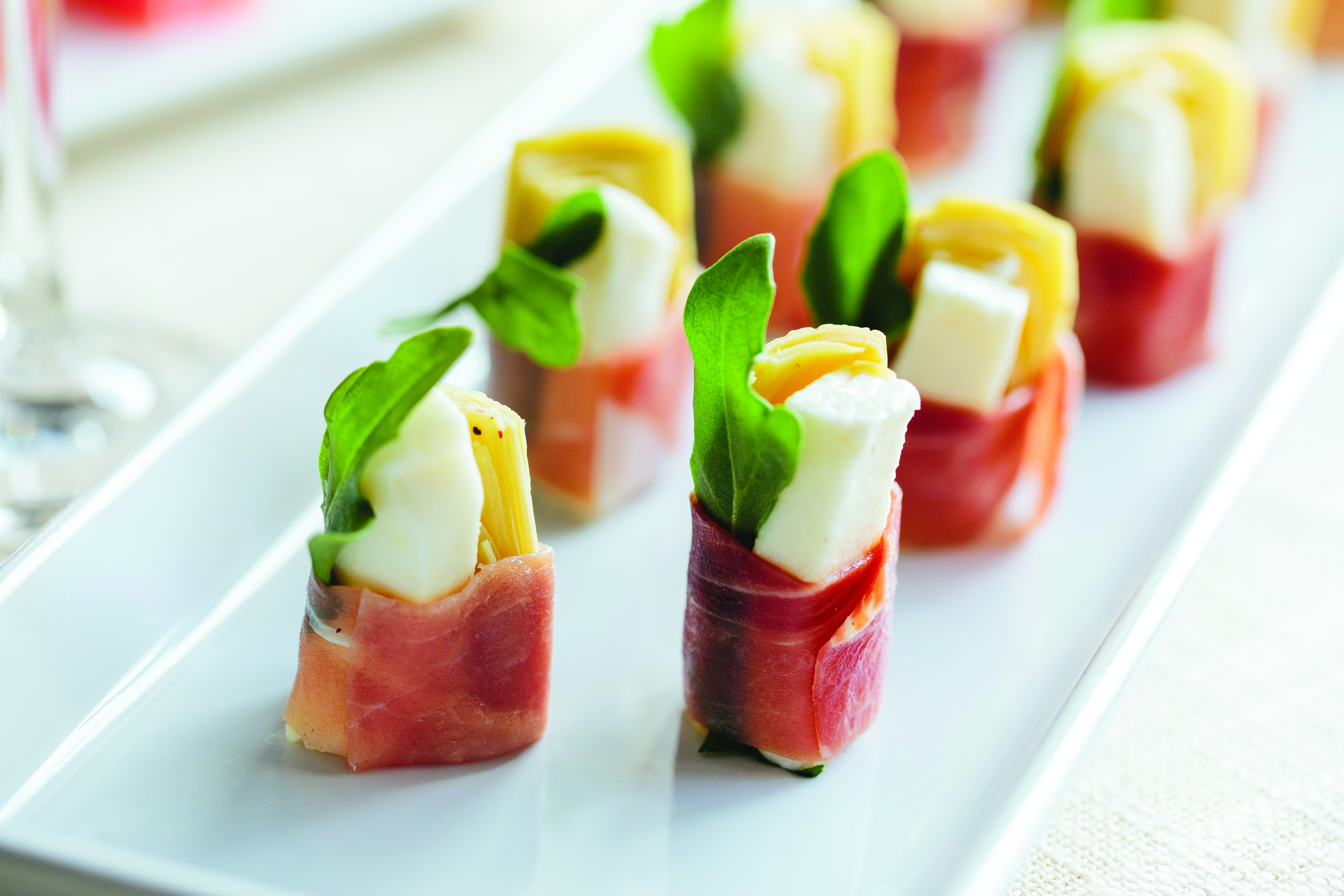 Capers Catering
21 Emerson Street, Stoneham| 781-279-5100 | caperscatering.com
Drawing inspiration from all facets of life, Capers Catering has been pushing the boundaries of culinary design and taste since 1992. Capers takes pride in its fully customized, sustainably focused, farm-to-fork approach. Each dish begins from scratch with the freshest-available, locally sourced and organic ingredients. Sparked by close client collaboration, Capers' forward-thinking final presentation considers your color palette, venue, serveware, favorite foods, and creative direction—drawing authentic ethnic or classic dishes into the mix as you wish. The result: a visually stunning, personalized menu of flavor fusions, impeccably served by a symbiotic team passionate about perfecting every detail for you. For an added splash of fun, in 2019 Capers launched Olive & Twist—the sophisticated, free-spirited mobile bar your event has been waiting for.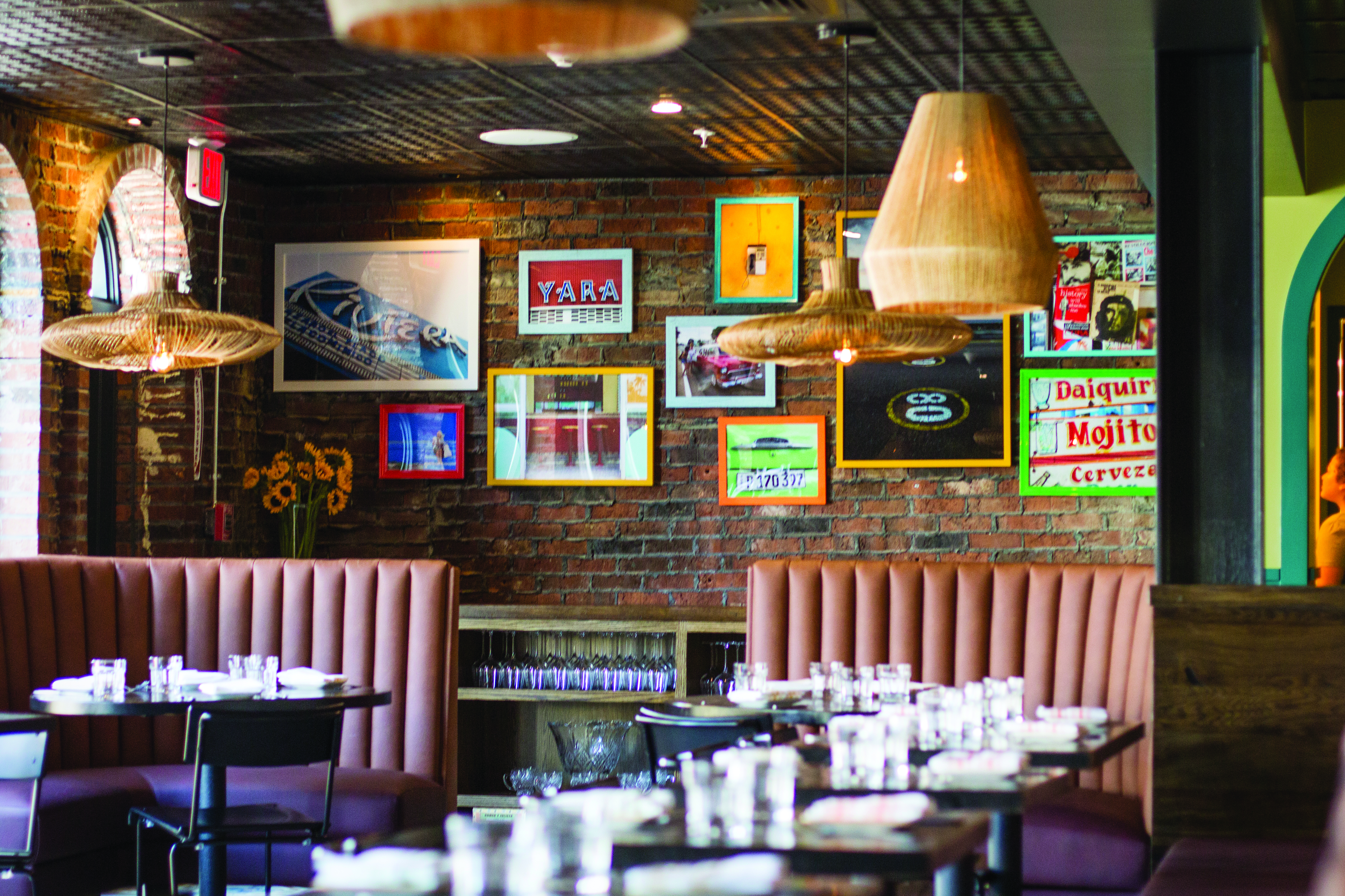 Casa Caña
1234 Soldier's Field Road, Boston | 617-415-5402 | casacanaboston.com
Casa Caña is a Latin Kitchen & Rum Bar that features innovative new Latin cuisine. The feeling of somos fiesta is echoed throughout, as the bar is fueled by the creative cocktail list that takes inspiration from all over Latin America. Located at the Studio Allston Hotel, Casa Caña was named Eater Boston's 2018 Design of the Year Readers' Choice Award winner. The restaurant has a semi-private dining room for dinners or cocktail events, and in warmer months includes a courtyard patio featuring an outdoor bar and lounge. Casa Caña is the ideal location for groups looking to experience a taste of Havana's high-life and heritage through food, drink, music, and joy.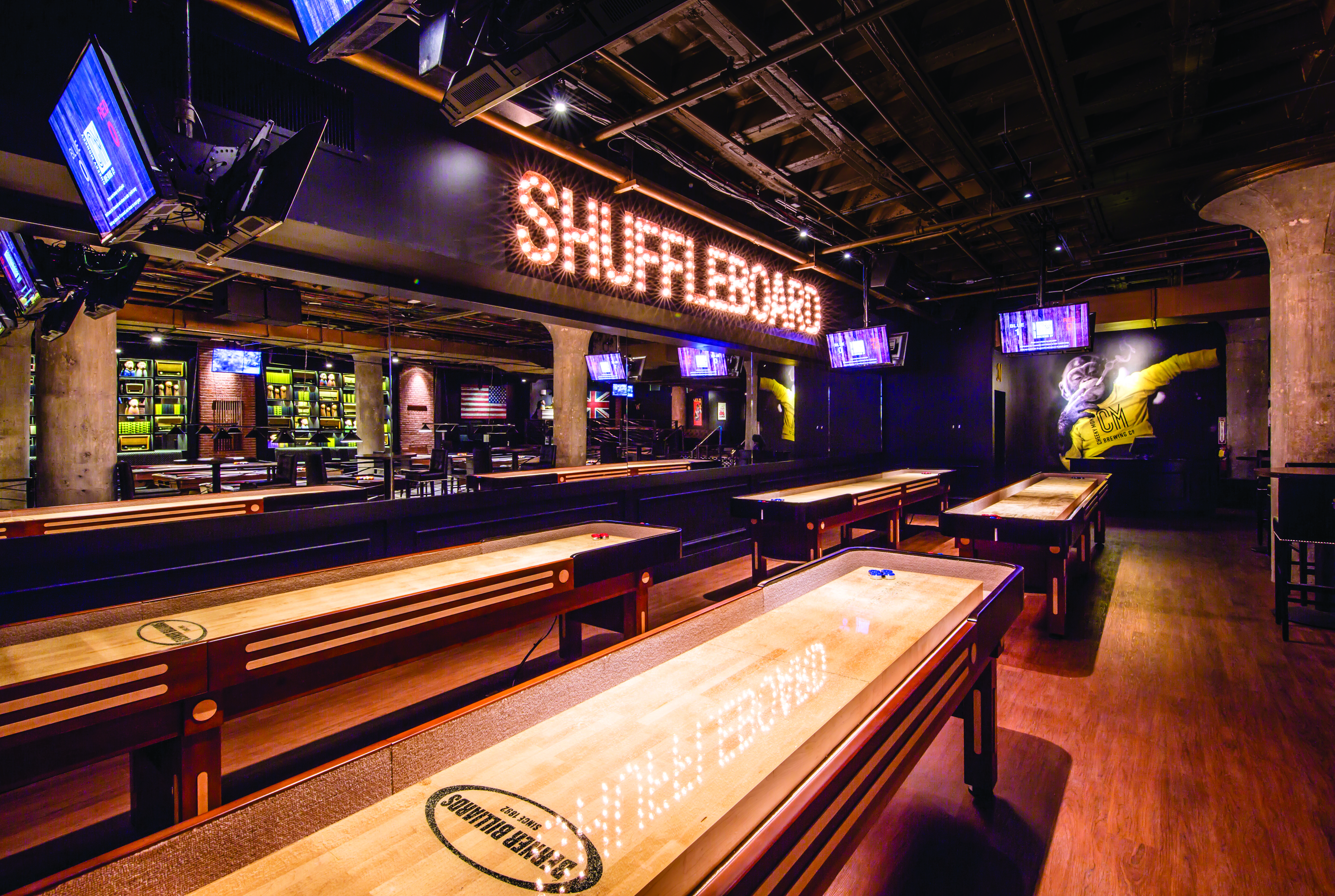 Cheeky Monkey Brewing Co.
3 Lansdowne Street, Boston| 617-859-0030 | cheekymonkeyboston.com
Located near historic Fenway Park on Lansdowne Street, Cheeky Monkey Brewing Co. is the perfect spot for a one-of-a-kind holiday celebration. Guests will partake in an array of activities, whether it's trying the house-brewed craft beer, enjoying the approachable, cross-cultural street food, or playing pool, ping pong, and shuffleboard. Cheeky Monkey's unique venue boasts eclectic decor and a cheeky vibe, with semi-private and private event spaces that accommodate eight to 75 guests, or up to 500 on an exclusive buyout basis. Experience everything Cheeky Monkey has to offer this holiday season.

Eddie V's
122 Belvidere Street, Boston| 617-358-9990 | eddiev.com
Welcome to Eddie V's, where every night is an event. Feel the irresistible draw of the V Lounge, where cool martinis and an equally cool jazz band beckon you, or peruse an impressive list of more than 300 world-class wines in their shimmery dining room as you and your companions anticipate the arrival of beautifully prepared, topof- the-catch seafood offerings and center cuts of prime, aged steaks. Their sophisticated private dining rooms delight a glittering array of guests every evening. Who better to host your holiday event?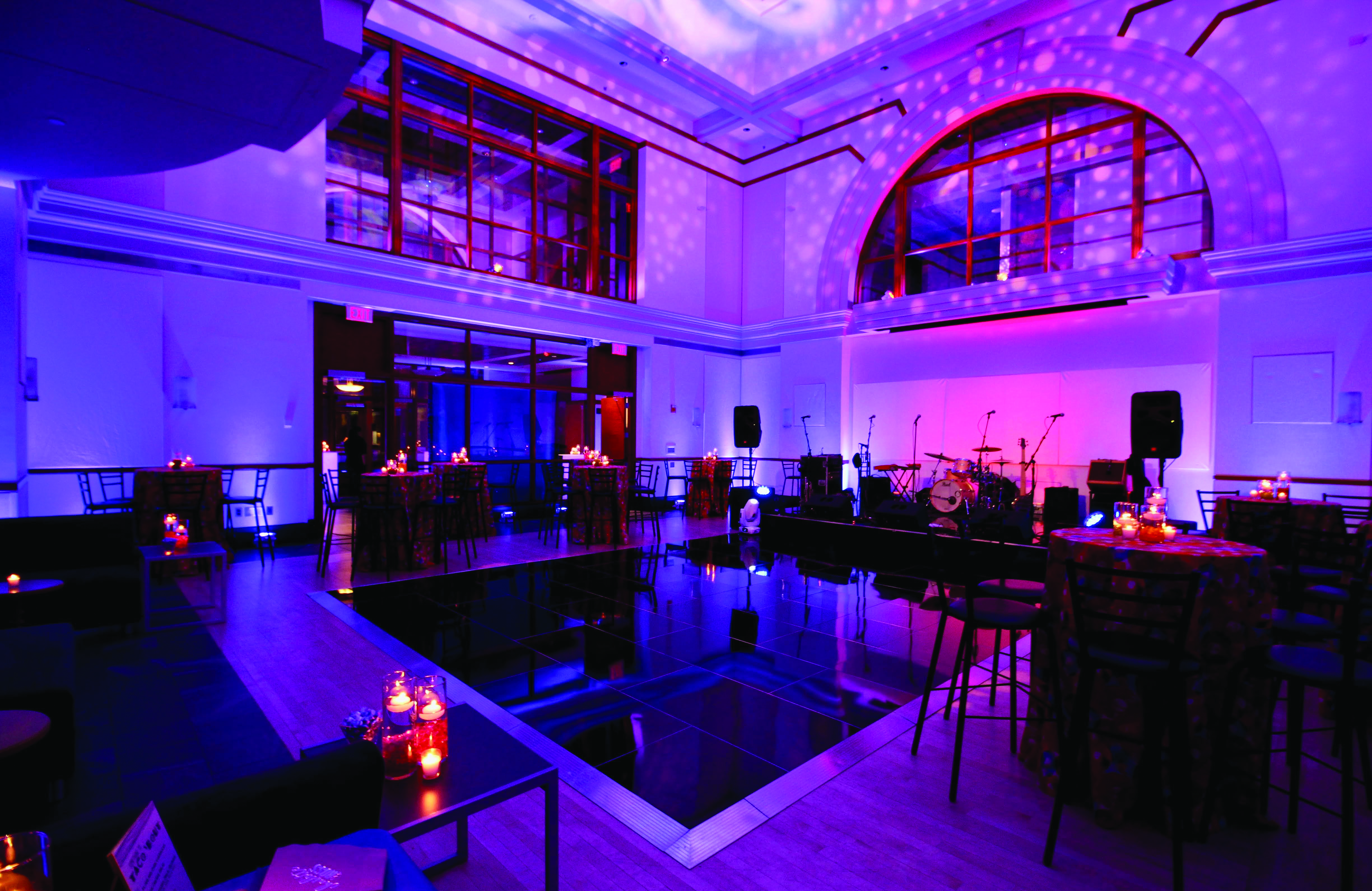 The Exchange
212 Northern Avenue, Boston
617-790-1900 | exchangeconferencecenter.com

Located in the heart of the Seaport district on Boston's historic waterfront is The Exchange. Showcasing dramatic architecture, a three-story atrium and panoramic views of Boston Harbor, The Exchange is the perfect setting for any holiday event. The main hall can accommodate 150 guests for a seated dinner and dancing and up to 200 guests for a cocktail reception. The Exchange is also proud to have East Meets West as their in-house caterer, and event planners will help create a custom menu for any customer and their guests. The Exchange also provides full liquor service, bartenders, culinary staff, and waitstaff.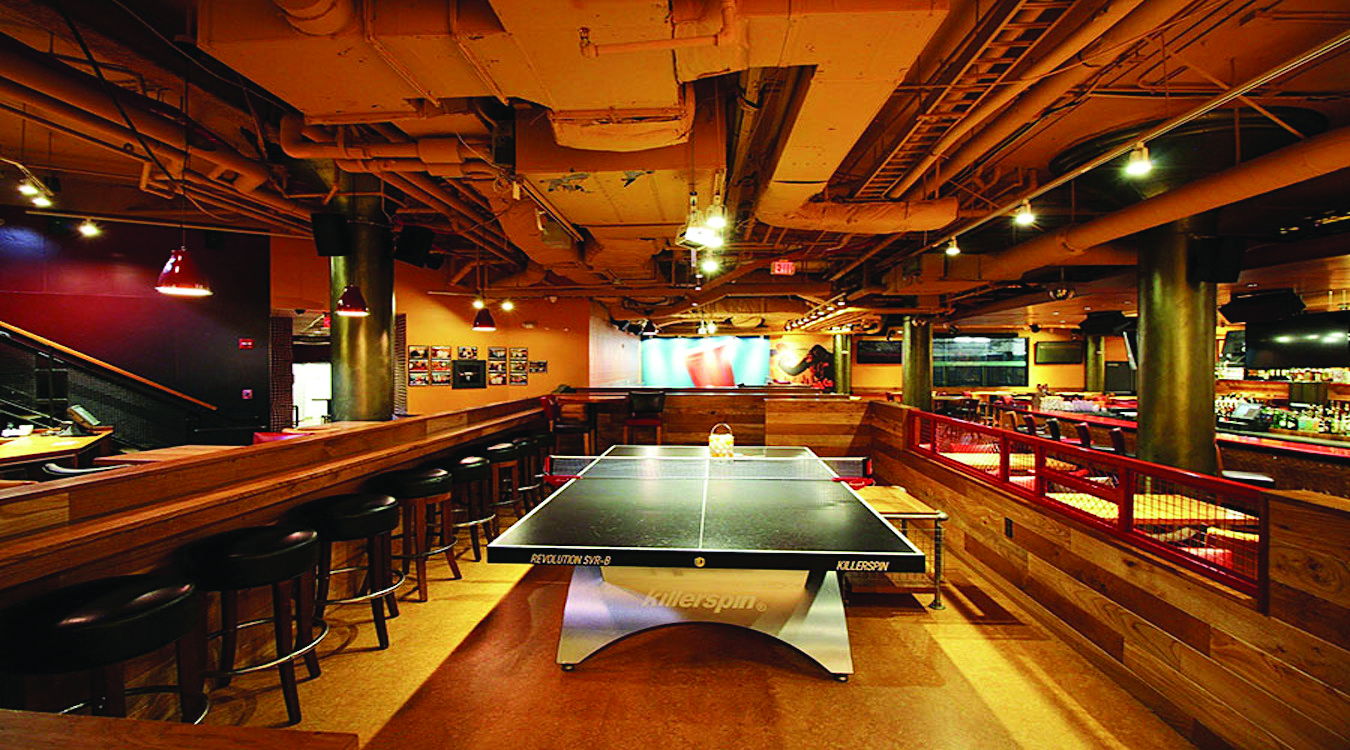 Game On! Fenway
82 Lansdowne Street, Boston| 617-351-7001 | gameonboston.com
Game On! is Boston's premier dining and entertainment venue. Located next to Fenway Park, it is a multi-level restaurant that exudes Boston sports charm. The first-floor restaurant serves award-winning Max & Leo's artisan pizza amid baseball quotes and a large bar. The lower level of Game On! is equipped with a stateof- the-art entertainment system, six ping pong suites, cornhole, life-size interactive games, and access to the official visitors Fenway Park Batting Cage. Entertainment options are available. The dual-concept venue with suites downstairs and casual dining upstairs is the perfect place to host your next event. Now booking for groups of 20 to 680.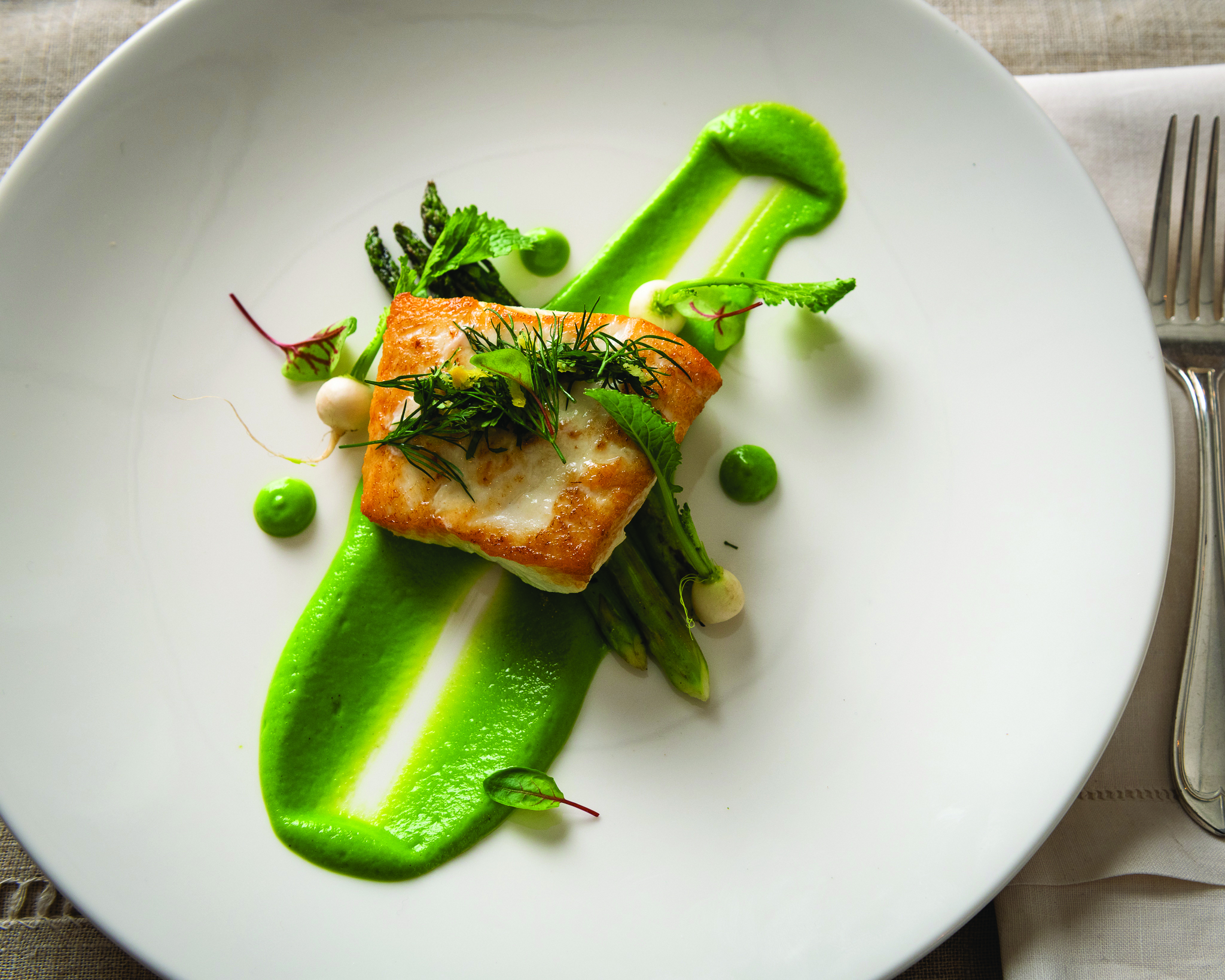 Gourmet Caterers
3867 Washington Street, Boston | 617-522-2820 | gourmetcaterers.com
For more than 45 years, Gourmet Caterers has earned an unassailable reputation for creating exceptional food service experiences of every size and level of complexity. As New England's leader in dining hospitality, Gourmet is renowned for their talented chefs, impeccable service, and for producing thousands of unforgettable corporate events, weddings, galas, mitzvahs, and every kind of social occasion. Gourmet is the exclusive caterer to the Artists For Humanity EpiCenter, JFK Library and Museum, the Edward M. Kennedy Institute For The United States Senate, Moakley Courthouse, Peabody Essex Museum, Boston Symphony Hall, and Tanglewood.
Hong Kong Boston
65 Chatham Street, Boston | 617-227-2226 | hongkongboston.com
A party destination since 1988 and named Best Karaoke in 2016 and 2018 by Boston magazine, Hong Kong Boston is the home of the world-famous Scorpion Bowl. With karaoke every day and a nightclub on the weekends, come see why Hong Kong Boston is a rite-of-passage for all.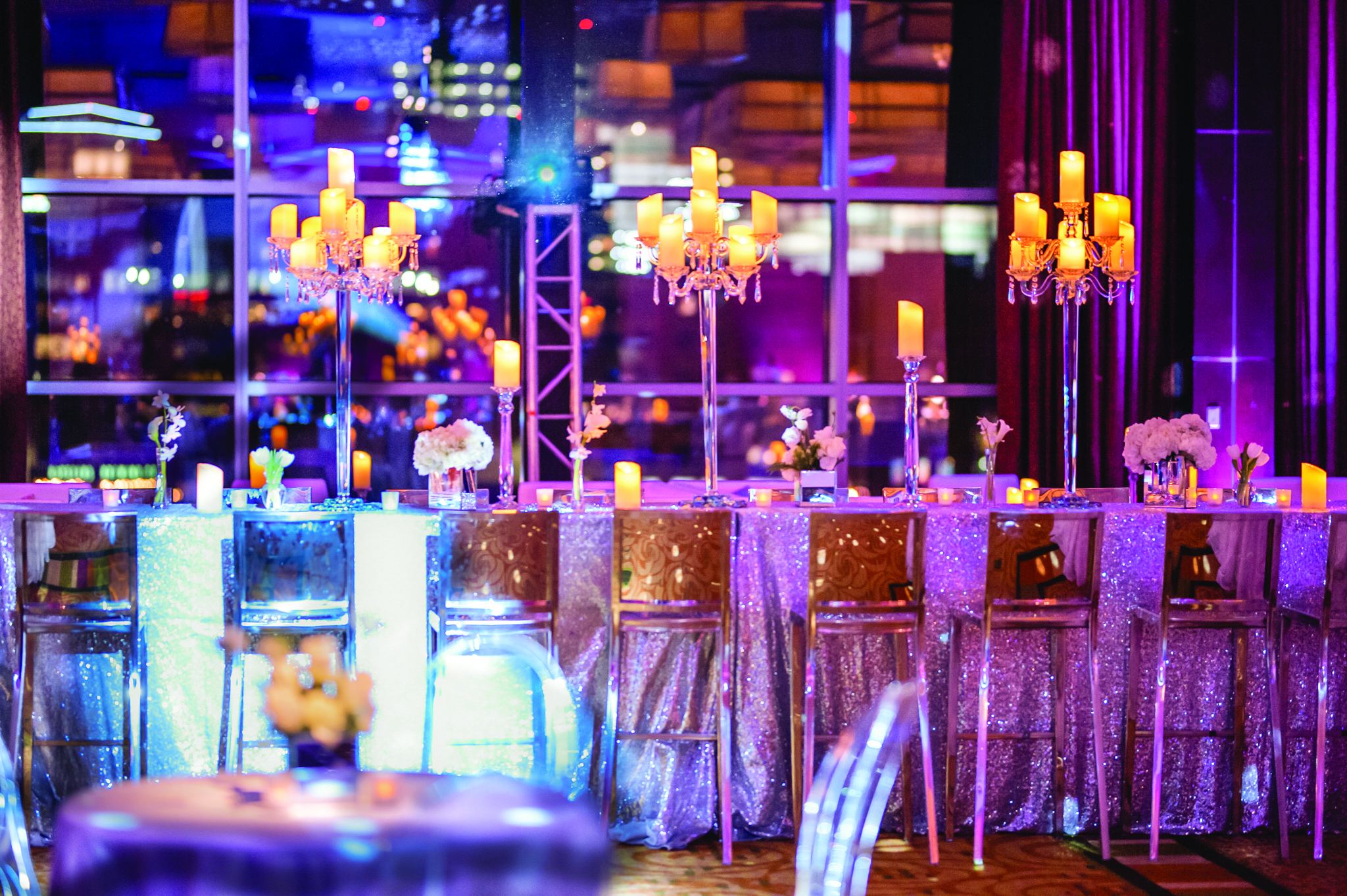 Intercontinental Boston
510 Atlantic Avenue, Boston | 617-747-1000 | intercontinentalboston.com
Set near the magnificent Boston waterfront—adjacent to the financial district and 10 minutes from Logan International Airport—InterContinental Boston is the city's most spectacular holiday party destination. With its opulent glass architecture and sleek polished-granite facade, the luxury four-diamond AAA-rated event venue features 32,000 square feet for state-of-the-art hosting and can accommodate 1,200 guests in 11 beautifully designed event spaces. The InterContinental Boston event venue is the perfect place for hosting unforgettable holiday parties in the heart of downtown Boston.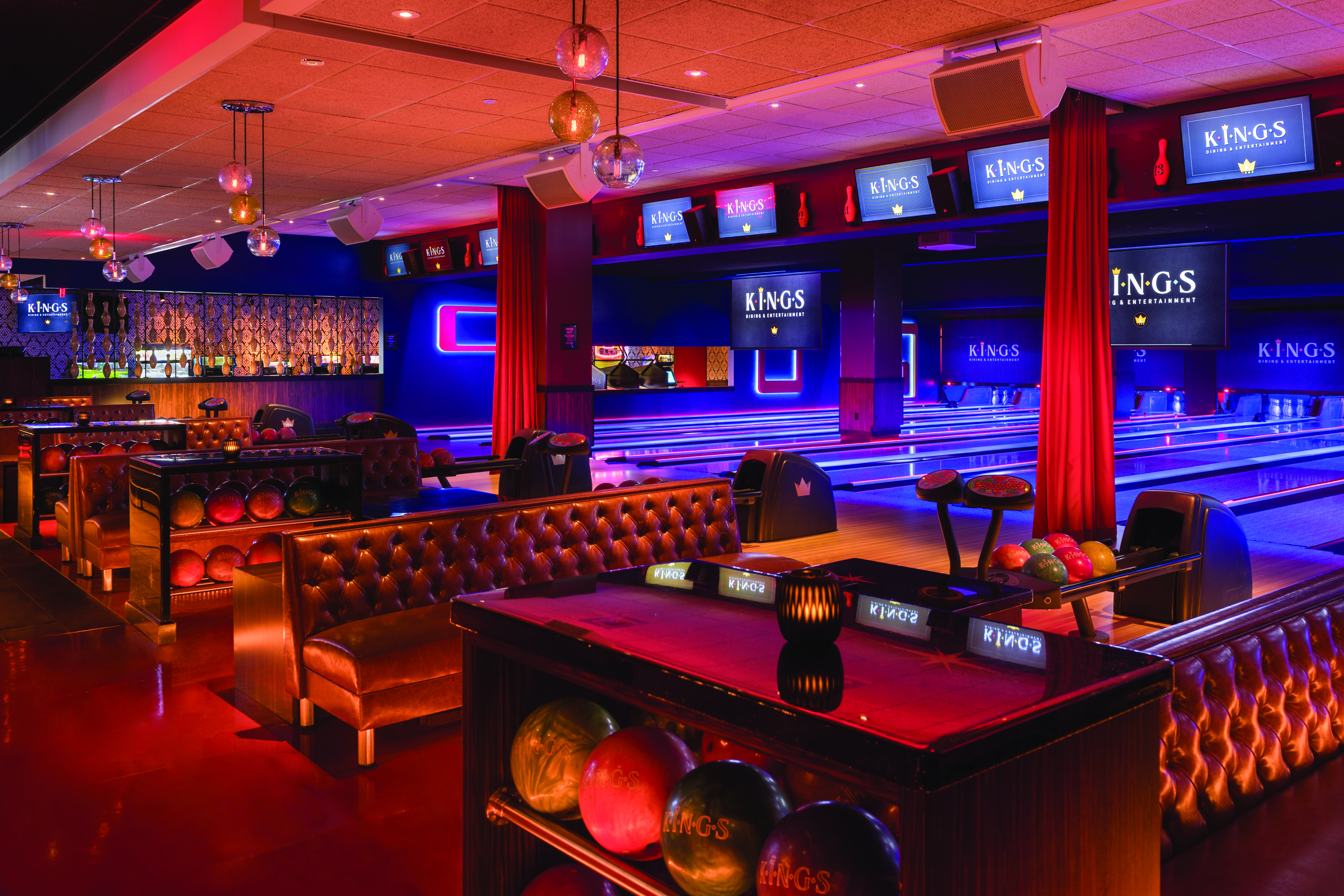 Kings Dining & Entertainment
Back Bay, Burlington, Dedham, Lynnfield, Seaport | kings-de.com
Kings Dining & Entertainment is an award-winning gathering place for people to connect, play, eat, drink, and laugh together. With locations across the country, each is designed with unique offerings such as luxury bowling, live music, larger-than-life sports viewing, nostalgic retro video gaming, and over-the-top food and drinks. Kings has been the trusted backdrop for tens of thousands of memorable corporate outings and holiday parties since it was founded in 2002. No idea is too big or too small for their expert team to bring to life with easy booking and huge results.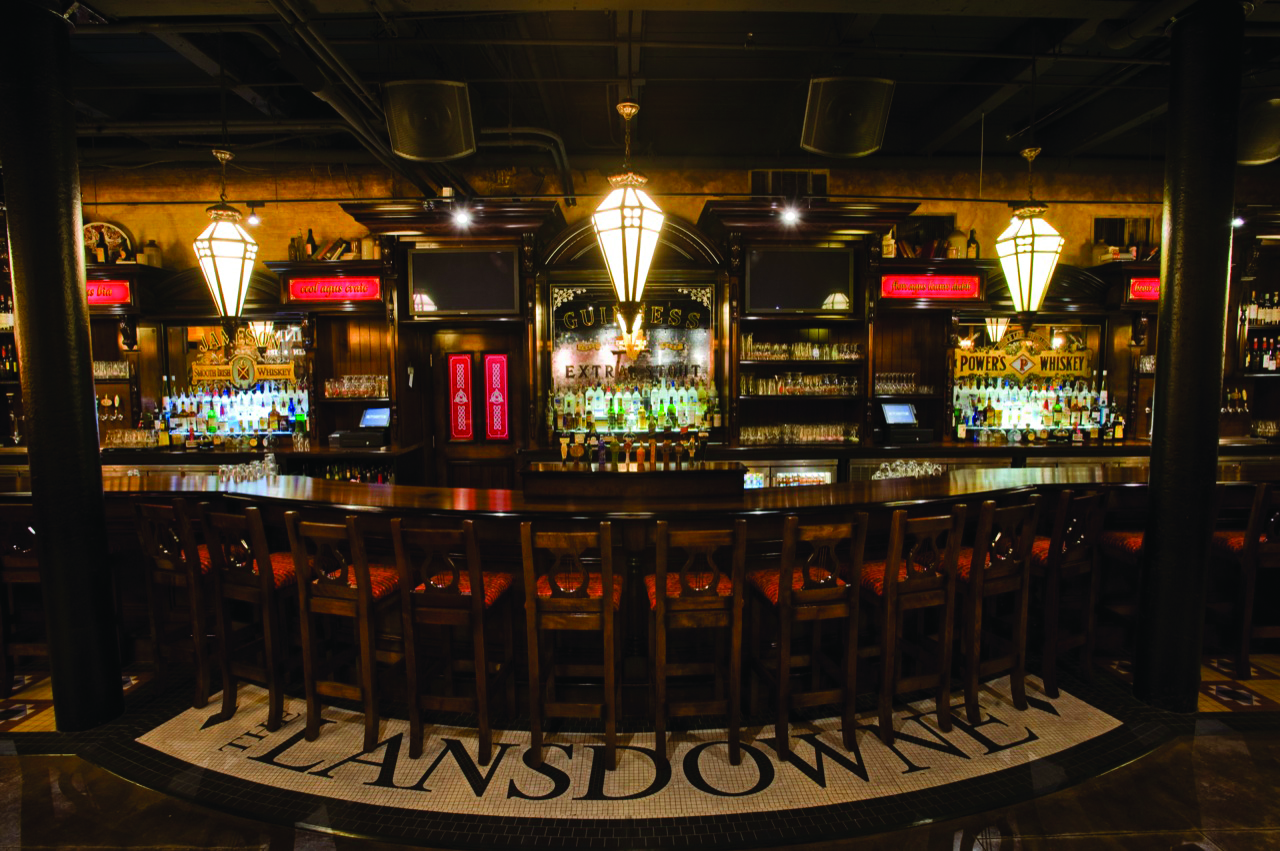 Landsdowne Pub
9 Lansdowne Street, Boston | 617-247-1222 | lansdownepubboston.com
The Lansdowne Pub, Boston's best Irish pub, is an award-winning combination of Irish culture and Boston heritage in the historic Fenway neighborhood. With multiple private event spaces, large open floor plan, stage, and a state-of-the-art sound system, it is the ideal location for your next event up to 600 guests. Entertainment options are available.
Lola 42
22 Liberty Drive, Boston | 617-951-4002|  lola42.com
LoLa 42 is a global bistro and sushi bar located in the seaport district of Boston. Whether you are looking to host a small gathering for a cocktail reception or a large dinner party, LoLa 42 offers venues for both. The private dining room is the perfect combination of sleek design and intimate vibes, making it an excellent choice for both social and corporate events. Large windows throughout the entire restaurant overlook a stunning view of Boston Harbor, while glass doors open onto a private patio. LoLa 42 is the ideal venue for celebrations, parties, events, and corporate functions.
Loretta's Last Call
1 Lansdowne Street, Boston | 617-421-9595 | lorettaslastcall.com
Loretta's Last Call is Boston's original country venue. Located in the heart of Fenway, Loretta's Last Call offers traditional southern cuisine, moonshine tastings, line dancing lessons, country-oke, and live music for guests to enjoy. Accommodating groups of up to 220 guests, Loretta's offers a unique and interactive experience unlike anything else in Boston. Entertainment options are available.
Lucky Strike Social Boston
145 Ipswich Street, Boston | 617-437-0300 | jilliansboston.com
With more than 30 years of private event experience, Lucky Strike Boston (formerly known as Jillian's Boston) is perfect for holiday parties with a multi-level venue in the heart of Fenway. Enjoy the unique private and semi-private spaces that accommodate parties of eight to 1,500, where guests will enjoy a menu of regional classics, festive cocktails, and endless entertainment. With a sophisticated backdrop and unfettered fun, Lucky Strike Social Boston is a one-of-a-kind experience for holiday parties. The staff is dedicated to customizing an unforgettable holiday celebration.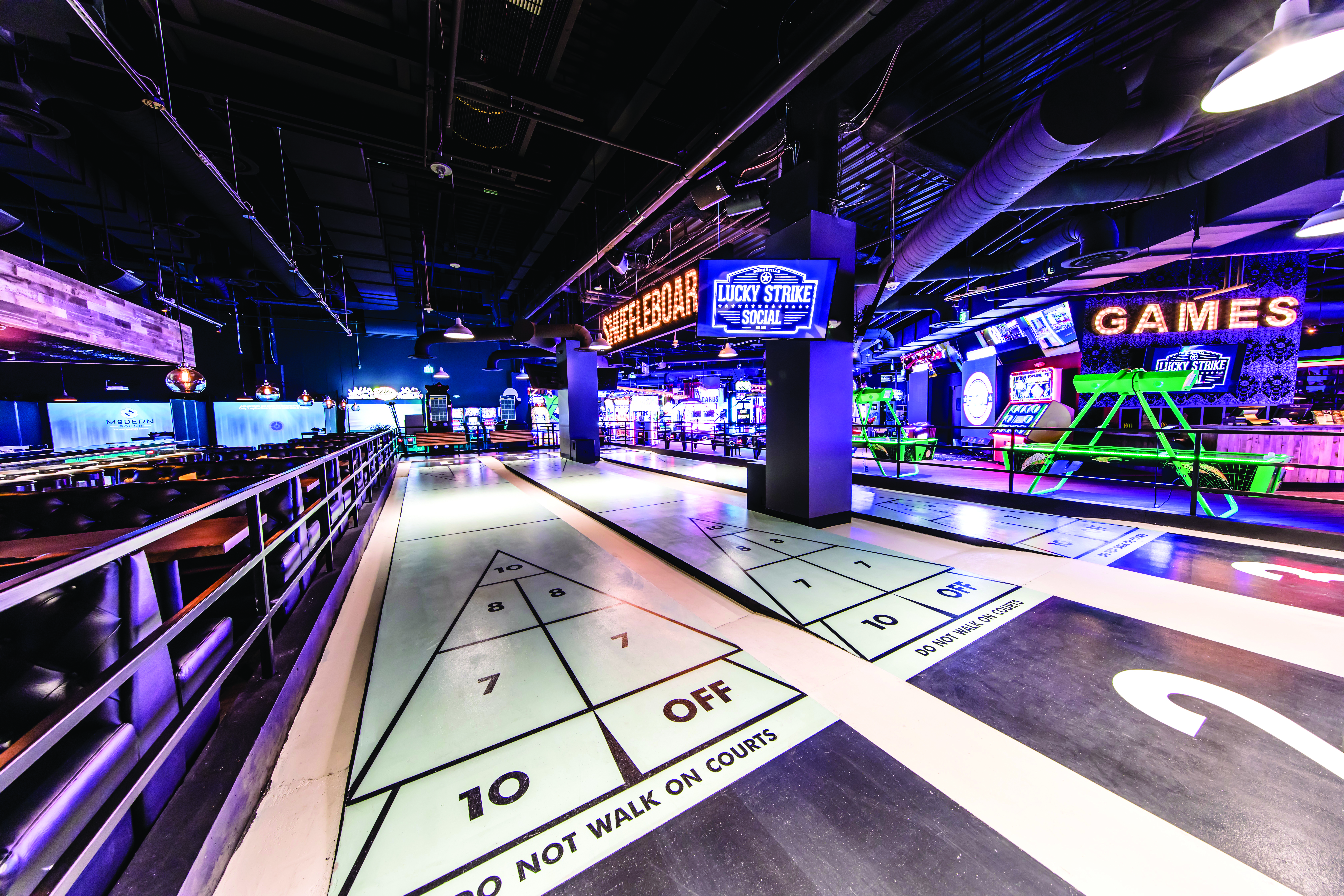 Lucky Strike Social Somerville
325 Revolution Drive, Somerville | 857-997-8000 | luckystrikesocial.com
Need a venue to celebrate all the holidays? Lucky Strike Social Somerville can accommodate parties of all sizes, boasting a 36,000-square-foot space with an open kitchen, bar, and dining space on the first floor and bowling, games, floor shuffleboard, island bar, and private event space on the second. The sleek, upscale design adds a classy feel while guests enjoy exceptional chef-driven food and craft beverages. This venue is perfect for parties of any kind. With staff dedicated to making guests' night special and a venue in a class by itself, all holiday parties will be unforgettable.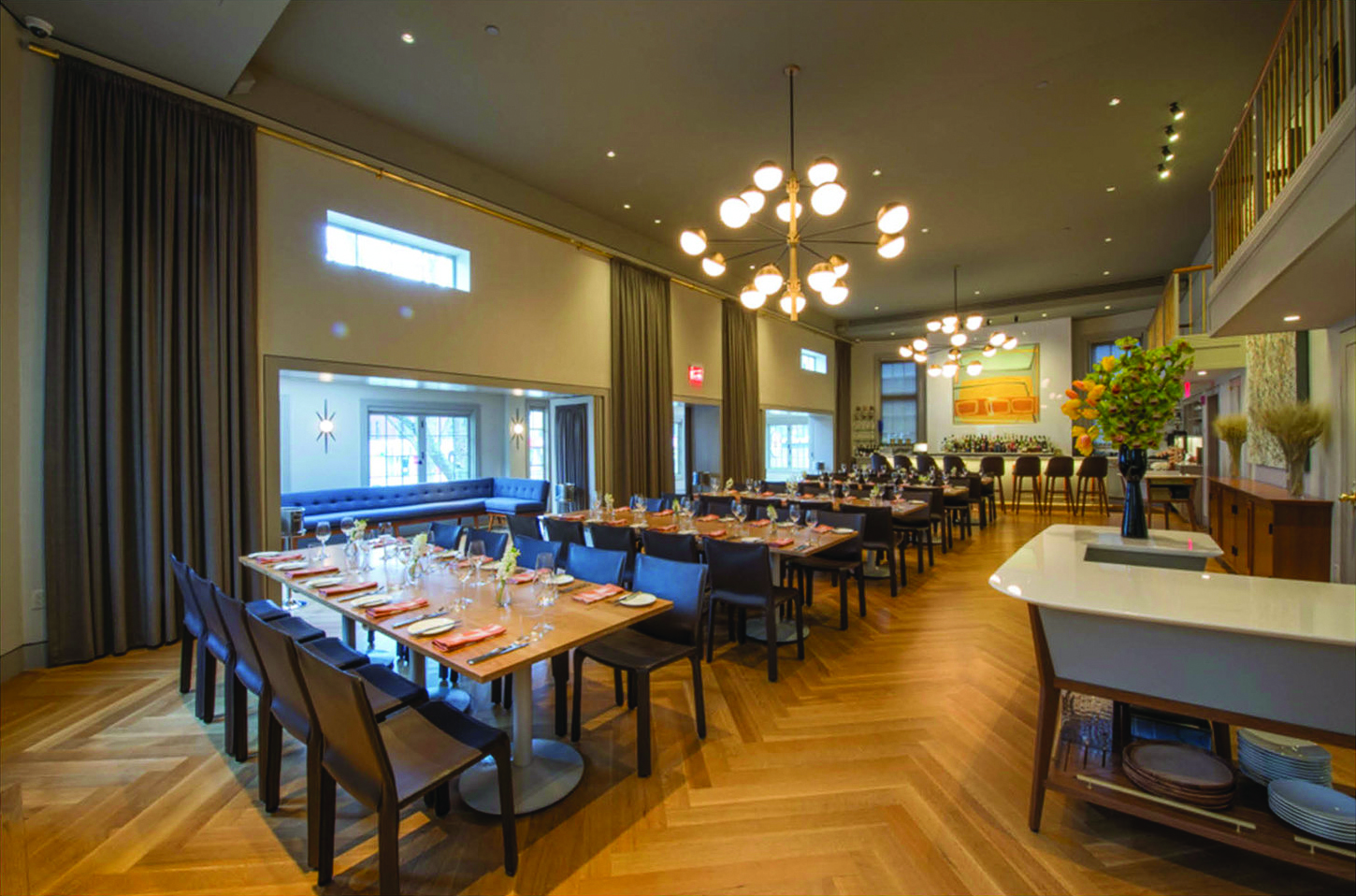 Parsnip Restaurant & Lounge
91 Winthrop Street, Cambridge | 617-714-3206 | parsniprestaurant.com
Located in the heart of Harvard Square, Parsnip offers seasonally inspired, ingredient-driven New American cuisine in a contemporary and relaxed atmosphere. Parsnip is housed in an iconic building reinvigorated with modern aesthetics and views overlooking Winthrop Park. Parsnip can accommodate a variety of functions, from intimate groups to business meetings, large celebrations, and social parties. Private dining rooms are available, as is the dedicated lounge space with its fully private bar.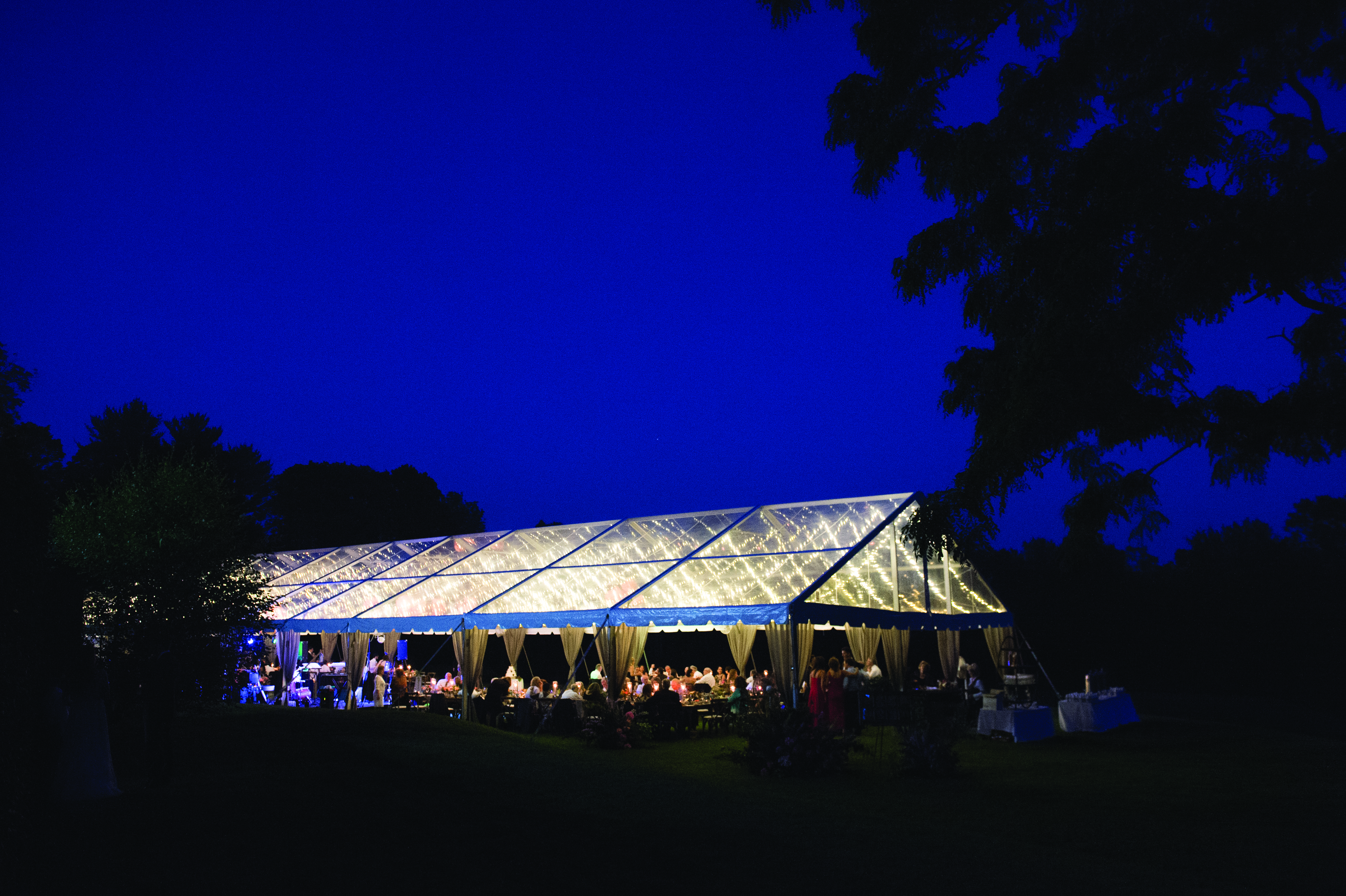 Peak Event Services
36 Cabot Road, Woburn | 833-888-7325 | peakeventservices.com
Searching for a place to host the next party or event? PEAK Event Services has the job covered. Whether planning a corporate bash for 500 or dinner for 50, PEAK Event Services offers unique tenting and event rental solutions so anyone can create a one-of-a-kind venue—from a classic canopy tent to a custom clear-top structure in the heart of the city. And don't forget about the event design! From bar and lounge packages to tabletop décor and more, PEAK has all the event rentals needed to host a festive celebration and impress your guests.
Rochambeau
900 Boylston Street, Boston | 617-247-0400 | rochambeauboston.com
Buzzing with energy, Rochambeau, located in the heart of Back Bay next to the Hynes Convention Center, is part French belle, part Parisian street kid, and is conquering the dining scene one order of rosé and steak frites at a time. Opening Summer 2019, Rochambeau is home to big brunches, supreme cocktails, date nights, and festive dinners alike. The impressive private dining room with floor-to-ceiling windows offers picturesque views of Boylston Street and is perfect for events of up to 120 guests. The experienced events team and renowned chefs are available to assist with planning your customized event experience.
The Salem Waterfront Hotel & Suites
225 Derby Street, Salem | 978-740-8788 | salemwaterfronthotel.com
Located in the heart of quaint Salem and adjacent to beautiful Pickering Wharf, The Salem Waterfront Hotel & Suites is an 86-room, distinctive boutique hotel that brings remarkable service and style together to deliver an authentic seaside experience with flair. They are the perfect venue and event location for your holiday party, whether you choose a chef-inspired seated dinner or a strolling dinner reception. Picture their stunning holiday decor as part of your holiday affair, inspiring a sense of the holiday spirit.
Scampo
215 Charles Street, Boston | 617-536-2100 | scampoboston.com
Scampo, the stunning, award-winning restaurant in Boston's Liberty Hotel, is a culinary destination created by legendary Chef Lydia Shire and Lyons Group. In Scampo, Shire's reputation for defying tradition translates into Italian-inspired cuisine unrestrained by borders, drawing on flavors from the Mediterranean and Middle East. The elegant, private dining room is a warm and beautiful space that provides guests views of the open kitchen while offering a fully private experience for up to 45 guests for a seated event, or 65 guests for a cocktail party. For larger groups, the private dining room and lounge can be combined for large cocktail parties or semi-private dinners. Scampo is a can't-miss destination for any occasion.

Sonsie
327 Newbury Street, Boston | 617-351-2500 | sonsieboston.com
Located in the heart of the Back Bay, Sonsie has earned a reputation as a place to see and be seen on the world-famous Newbury Street. Sonsie's main dining room has a full bar with high-top tables, a European style cafe, and a charming wood-fired pizza kitchen. Downstairs, hidden away from the hustle and bustle of the dining room, is the private Wine Room. This one-of-a-kind space provides a beautiful, intimate experience for you and your guests. The Wine Room can accommodate seated dinners of up to 36 guests or standing cocktail receptions of up to 60 guests. Whether you are looking to book a corporate dinner, wedding reception, holiday party, or birthday celebration, Sonsie is committed to making your event memorable for years to come.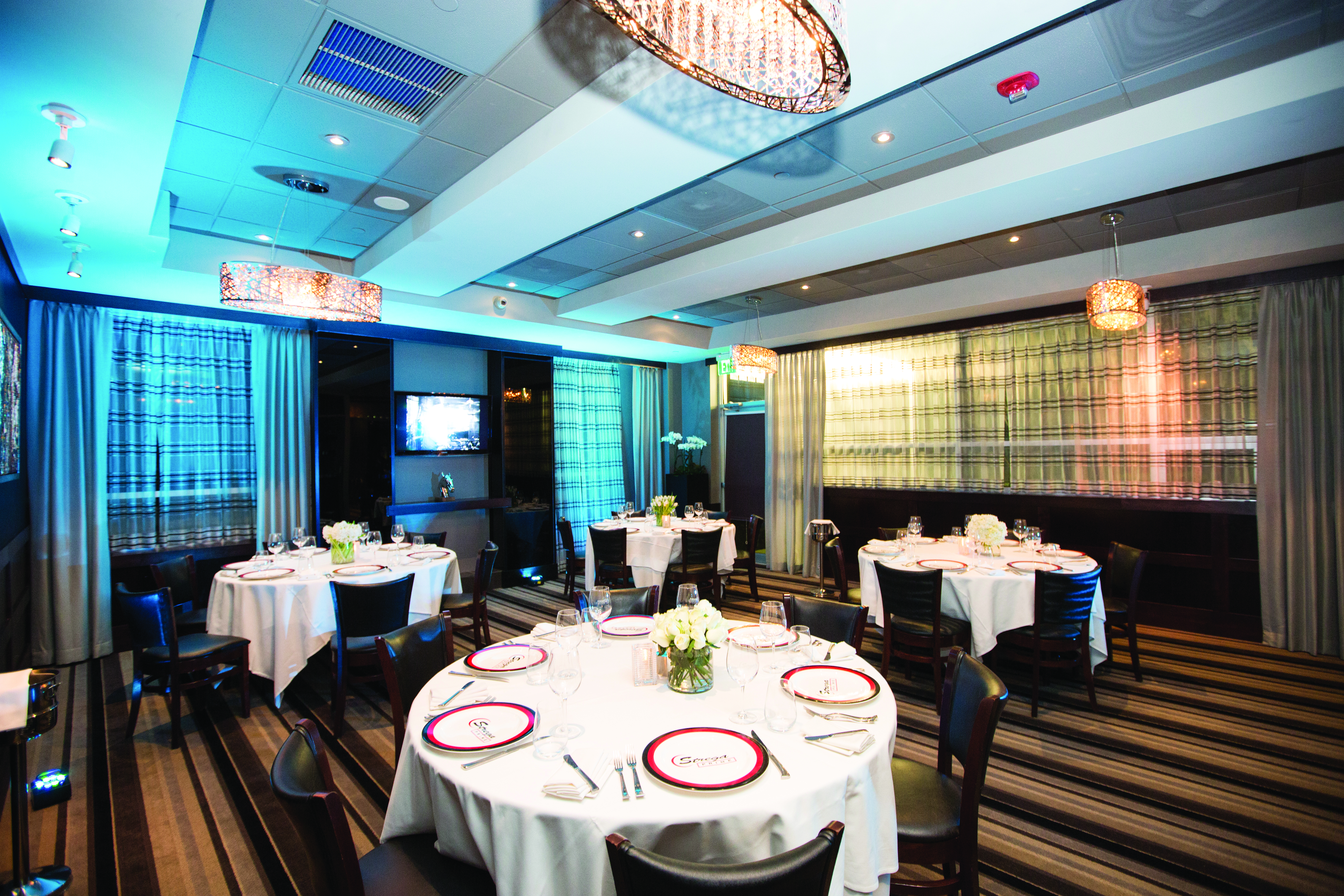 Strega Prime
100 Sylvan Road, Woburn | 781-933-3333 | stregaprime.com
It's true. Strega Prime loves a celebration. Their inviting and stylish ambience provides the perfect backdrop for any event. They pride themselves on their personalized service and attention to detail, whether it be a corporate function or cocktail party. They have a fully customized lunch and dinner menu to suit your needs and also offer alternative options featuring a vast wine list, specialty cocktails, and hors d'oeuvres. So, bring the occasion and the guests— they'll handle the rest.
Strega Waterfront
1 Marina Park Drive, Boston | 617-345-3992 | stregawaterfront.com
Strega Waterfront is available to accommodate small and large groups, special events, and private functions for any occasion. They have a fully customized lunch and dinner menu to suit your needs and also offer alternative options featuring a vast wine list, specialty cocktails, and hor's d' oeuvres. The professional staff at Strega Waterfront are courteous, attentive, and gracious. They work with you to ensure that every detail, from the food to the ambiance, is perfect. It's the personal touches that make an event special, and their private event staff will make sure you have an unforgettable experience.
STRIP by Strega
64 Arlington Street, Boston | 617-456-5300 | stripbystregaboston.com
STRIP by Strega fuses together the look and feel of a sophisticated, uber-modern steakhouse with that of a sleek, high-end lounge. Their talented event staff has mastered the art of hospitality and takes great pride in providing an unforgettable guest experience. STRIP by Strega's service staff is complemented by an award-winning culinary team who work in a scratch kitchen to create exceptional, inspiring dishes. The various private dining rooms at STRIP by Strega are perfect for business meetings and personal celebrations.
Summer Shack Boston
50 Dalton Street, Boston | 617-867-9955 | summershackrestaurant.com
Summer Shack is an award-winning seafood restaurant that evokes the feeling of a classic New England Clam Shack. Located in Boston's Back Bay, Summer Shack features fresh, local seafood and other New England classics such as clambakes, Jasper White's famous pan-roasted lobster, raw bar, and assorted steaks. The events team will work with you to customize your perfect party for up to 180 guests. In addition to events, Summer Shack now provides off-site accommodations, such as raw bar events and office catering.

Summer Shack Cambridge
149 Alewife Brook Parkway, Cambridge
617-520-9500 | summershackrestaurant.com

Summer Shack Cambridge is the flagship location of Summer Shack. A city staple for 19 years, Summer Shack has the largest oyster bar in the city, surrounded by 65 seats, nine flat-screen TVs, and a 1,500-gallon live lobster tank. In addition to the main dining room, there is a large private room that is available for groups of up to 120, and a semi-private room that overlooks the energy of the dining room. For groups of up to 375, they are able to create a customized experience for all of their guests. Entertainment options are available.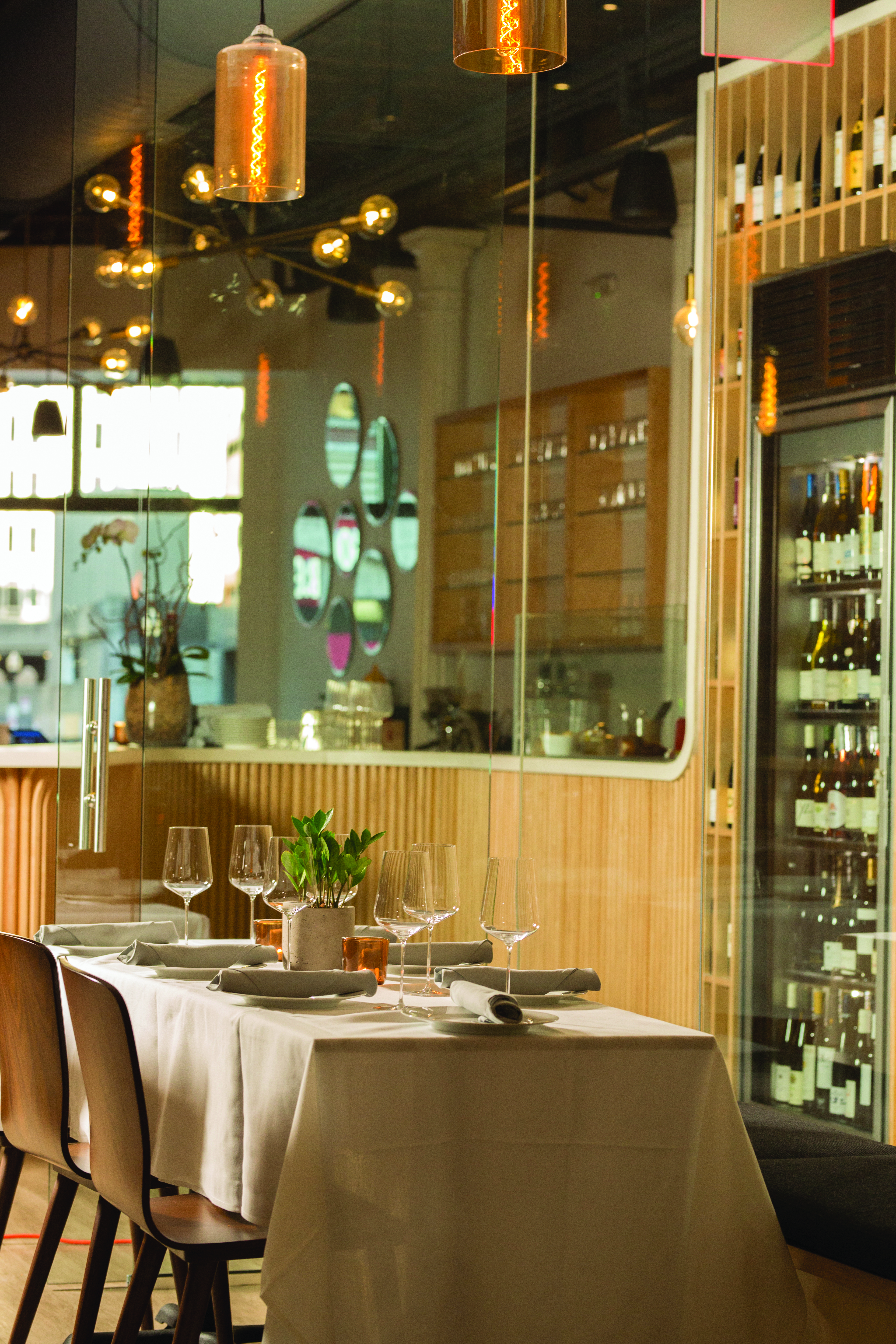 Taste Wine Bar
101 Summer Street, Boston | 617-519-8009 | tastebarboston.com
A hidden gem nestled in the heart of downtown, Taste Wine Bar & Kitchen offers a gorgeous space to host your holiday event, whether it's a small, intimate gathering of five or a large group of 80-plus. Perfect for corporate or private parties, Taste has various space and seating options and diverse food and beverage menus (including off-menu choices) to fit your taste and budget. They treat every party like it's their own, helping you execute the perfect event. They're conveniently located in the heart of the city, close to all major T lines.
This is a paid partnership between Boston Magazine and Boston Magazine's City/Studio
---