This year, Boston magazine is bringing Taste to you!
Taste 2020 is a celebration of the local restaurant industry. Join us as for our first ever Taste Passport program, brought to you by Maker's Mark® that gives ticket holders access to exclusive dining deals throughout the city.
Ticket proceeds will benefit Mass Restaurants United, a coalition of independent Massachusetts restaurant professionals advocating for the hospitality industry and planning solutions to survive, repair and rebuild in the time of COVID-19 and beyond.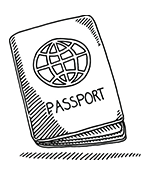 DINE IN AND TAKEOUT
Experience as many restaurants as you can within the Taste Passport program, brought to you by Maker's Mark®, between November 16 and the end of the year to take advantage of over 80 dining and takeout offers.
All ticket holders also receive access to recordings of 5 virtual events with local tastemakers and restaurateurs that were filmed this November in celebration of our annual dining issue.
Taste Passport Brought to you by Maker's Mark®: Monday, November 16-Wednesday, December 30
A special code for deal redemption will be emailed with your ticket purchase confirmation.
The code is one time use per restaurant.
…
*No purchase necessary. Limit one per order.
In each listing you will see how to redeem the offer for that specific restaurant (most restaurants are redeeming via one or two methods only). Please pay close attention to how to share the Passport code via these general redemption processes:
• Dining In Person and Telling Your Server the Passport Code
• Calling the Restaurant Directly for Takeout and Telling the Staff Member the Passport Code
• Ordering Takeout Via Restaurant Website and Entering the Passport Code in the Promo Code Field
• Ordering Takeout Via Toast and Entering the Passport Code in the Promo Code Field
• Ordering Delivery via Caviar and Entering the Passport Code in the Promo Code Field
• Ordering Delivery via Grubhub and Entering the Passport Code in the Promo Code Field