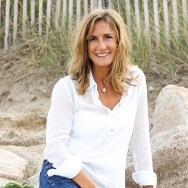 Top Dentist
Kristine Achille Grazioso
Specialty:
South Shore Children\'s Dentistry
223 Route 3A, Suite 102
Cohasset, MA 02025
781-383-0003
Visit Website
From the Dentist
Dr. Kristine Grazioso is a 1988 graduate of Boston College and a 1993 graduate of The University of Connecticut School of Dental Medicine where she received her Doctor of Dental Medicine degree. Dr. Grazioso received her Certificate in Pediatric Dentistry from St. Christopher's Hospital for Children in Philadelphia, PA, in 1996. Dr. Grazioso is a Board Certified Pediatric Dentist and a Diplomate of the American Board of Pediatric Dentistry. A graduate of the Massachusetts Dental Society's Leadership Institute, and the American Academy of Pediatric Dentistry's Legislative Workshop for Leaders in Pediatric Dentistry, She is actively involved at the state and national levels to promote issues important to dentistry and to the patients she serves. Dr. Grazioso is a past President of the Massachusetts Academy of Pediatric Dentistry and is an active member. Dr. Grazioso is on the dental staff at Franciscan Hospital for Children in Brighton, MA. Her practice, South Shore Children's Dentistry, is located in Cohasset, MA. She is also a partner at Abington Children's Dentistry and Orthodontics in Abington, MA.
Awards
Top Dentist: 2017