Three More Boutique Hotels Have Landed in Boston
Find them inside an old Days Inn and former YWCA.
---
It's no secret we're in the midst of a hotel boom. Just a few months ago, our April issue highlighted the glamorous, gleaming new city rising up around us. Since then, even more boutique lodgings have opened their doors. Ahead, find three standouts in Somerville, Allston, and the South End.
---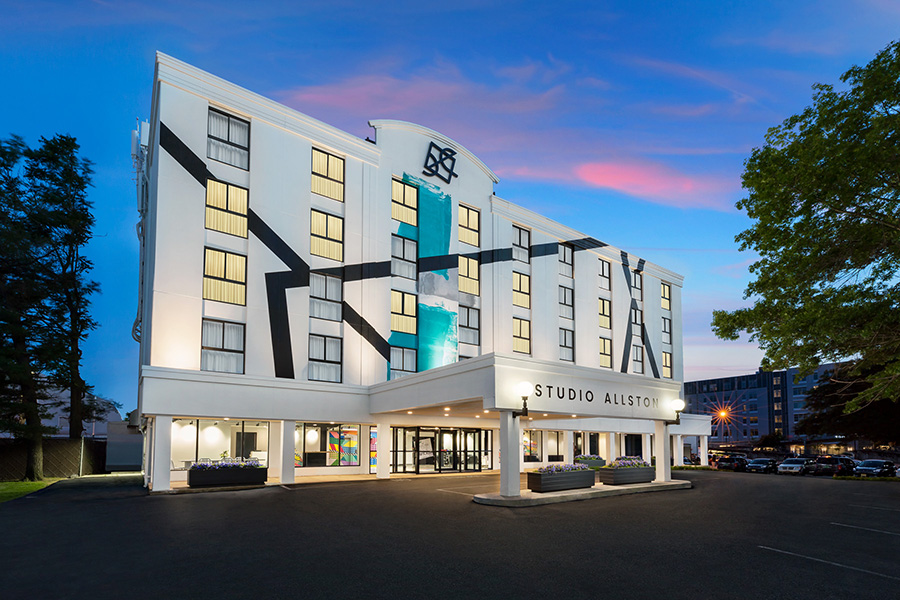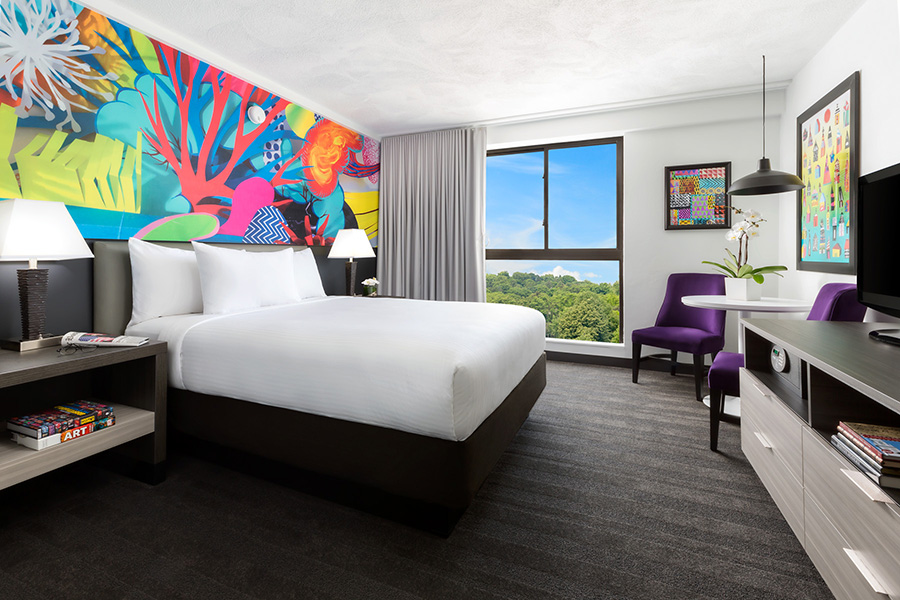 ---
Studio Allston
Your next boutique hotel stay might be in…Allston? Indeed, Rat City now has brand-new digs in the shell of a former Days Inn. Called Studio Allston, the hotel is part of an effort to transform a corner of the neighborhood now known as "Zone 3." The area surrounding Western. Ave. has grown livelier in recent years with the addition of new apartments, Aeronaut Brewing Company's beer garden, and plenty of public art. So it's fitting, then, that this colorful 117-room hotel is completely decked out in custom art—a dozen artists dreamed up murals for each guest room. Inside, there's also a new rum bar called Casa Caña garnering attention with its daiquiris, mojitos, and Latin-inspired dishes.
1234 Soldiers Field Rd., Allston, hotelstudioallston.com.
---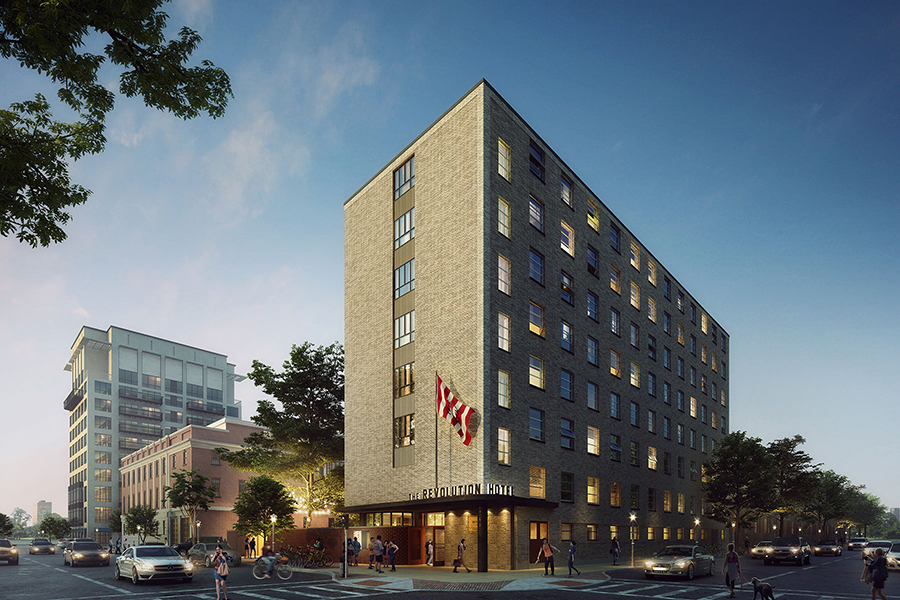 ---
The Revolution Hotel
Coming to the South End this fall, the Revolution Hotel is taking over a former midcentury YWCA on Berkeley Street. The concept is based on the "rebellious attitude and innovative spirit of Boston," and a quick look at the hotel's fledgling Instagram points to inspiration from figures like Donna Summer, Jack Kerouac, Bill Russell, and others. It's going to have lots of modern bells and whistles, but the coolest part might be its street-level ice cream window, per the Globe. The Revolution's 164 rooms will range from studio suites for business travelers; to triple and quad rooms for groups; to king-sized accommodations for couples.
40 Berkeley St., Boston, therevolutionhotel.com.
---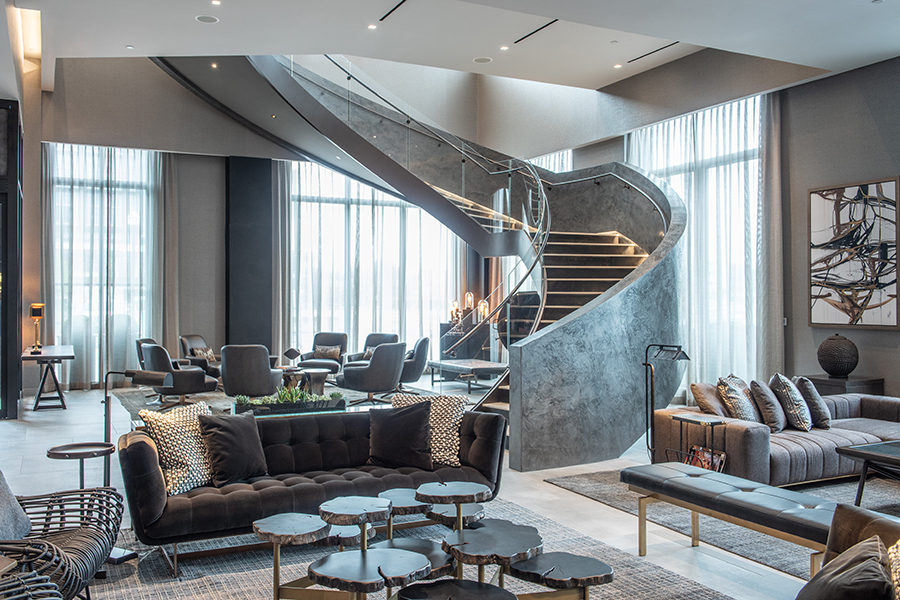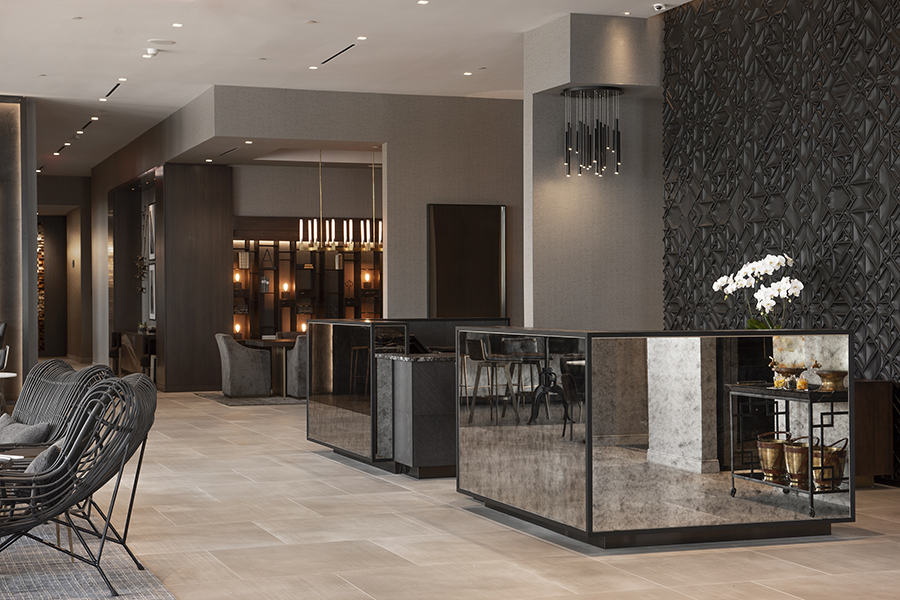 ---
The Row Hotel at Assembly Row
The Row Hotel at Assembly Row is Boston's newest addition to the Autograph Collection. The line of boutique hotels from Marriott counts only one other Boston property: the Envoy Hotel in the Seaport. Like the Envoy, the Row has a unifying aesthetic. Industrial accents abound, as the building is meant to recall Somerville's (and Assembly Row's) manufacturing history. Glass and galvanized metal make up a spiral staircase in the lobby, while an art installation of glass prisms and reclaimed car parts dazzles visitors below. Oversized auto gears adorn the walls of the Row's 158 guest rooms, which also boast CO Bigelow toiletries and Illy espresso machines. The cabanas surrounding the indoor pool aren't so bad, either.
360 Foley St., Somerville, therowhotelboston.com.
---