Five North Shore Cottages to Fulfill Your Coastal Getaway Fantasy
Spend the weekend in a quaint cottage to catch up on some much-needed relaxation.
---
Whether you're interested in the rocky coastlines, picturesque lighthouses, artists' studios, or simply a tasty plate of fried clams, it's always a good time to take a break from city life by heading up to the North Shore. And there's no better way to settle into those New Englandy vibes than by staying in a cozy cottage for your weekend getaway. Below, check out five tranquil cottages you'll never want to leave.
A Woodsy Gloucester Cottage
Home type: Entire cottage
Price: $199 per night
Accommodates: 2 guests
Bedrooms: 1
Baths: 1
Snack on steamed clams at the Lobster Pool before snuggling up with a good book at this charming cottage, which also offers a lush, private lawn if you'd like the day off from braving the crowds at Plum Cove Beach.
A Coastal Oasis in Beverly Farms
Home type: Entire guest suite
Price: $88 per night
Accommodates: 2 guests
Bedrooms: 1
Bath: 1
Bask in the comfort of this Beverly guest suite by dozing in a queen-sized bed or lounging in Adirondack chairs around the firepit. Want more activity? The cottage is only a short walk away to tennis courts and downtown Beverly Farms, where you can take in a performance at the local jazz lounge or browse through collections of historical books and maps at the public library.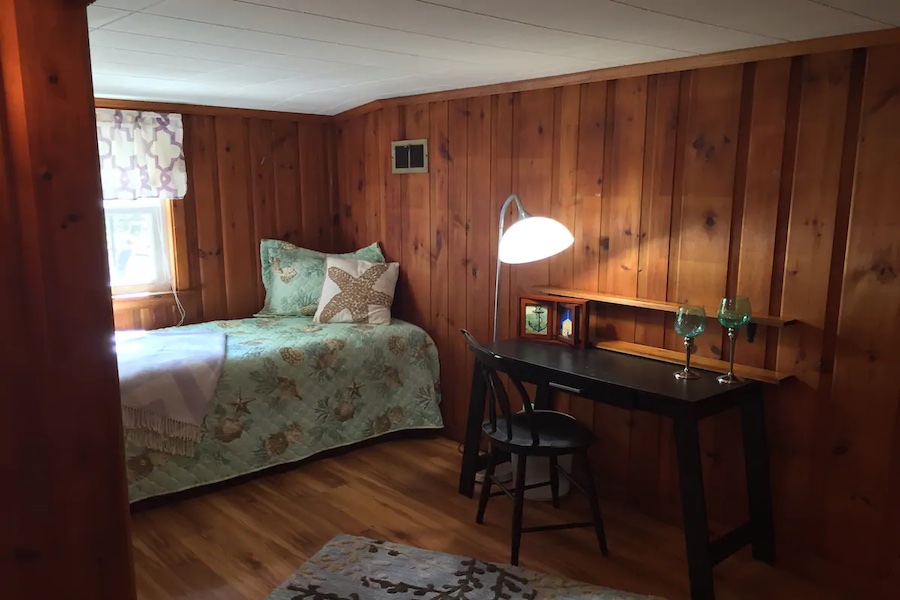 A Cozy Marblehead Retreat
Home type: Entire cottage
Price: $300 per night
Accommodates: 7 guests
Bedrooms: 3
Baths: 1
Missing the water? This spacious Marblehead cottage is just a few houses down from Salem Harbor. Get together with some of your closest friends and take in the gorgeous views or go swimming at nearby Devereux Beach.
A Serene Pondside Dwelling in Marblehead
Home type: Entire cottage
Price: $350 per night
Accommodates: 8 guests
Bath: 2 full and 1 half
Sip cocktails or feed the friendly ducks on the deck of this Marblehead cottage as the sun sets on its spectacular private pond. Want to take a dip? For an adventure, walk through the Davereux Rocks before heading over to Greystone Beach!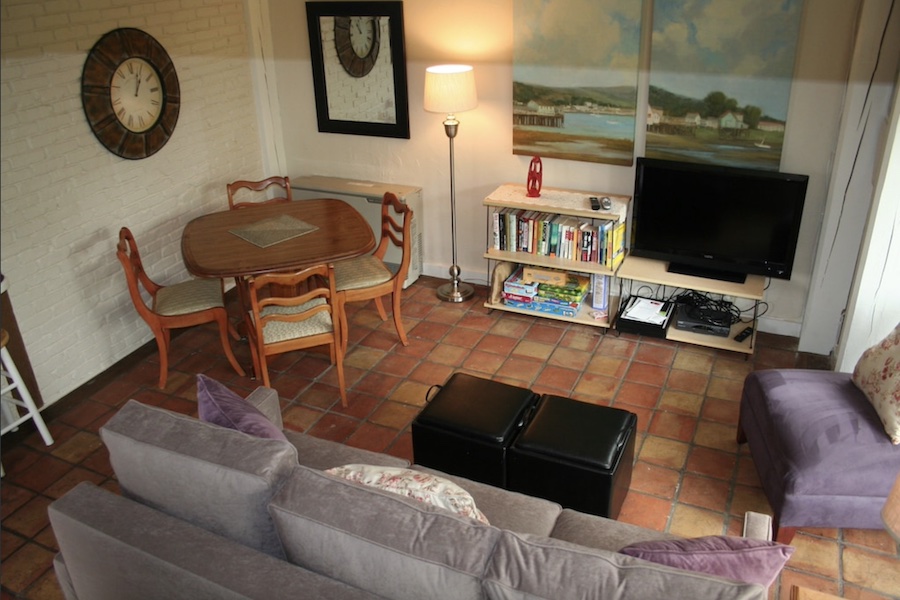 A Periwinkle Paradise in Rockport
Home type: Entire cottage
Price: $170 per night
Accommodates: 2 guests
Bedrooms: 1
Baths: 1
This welcoming, picturesque carriage house is minutes away from the galleries and restaurants of downtown Rockport. Take a walk to the pottery shops and art studios in Bearskin Neck and end the day with a scenic picnic overlooking the Gloucester Harbor at Historic Stage Fort Park.
---