Vegetarian Delights
Say goodbye to sad baked potatoes and plates of steamed veggies. Armed with fresh ingredients and a whole lot of ingenuity, five area caterers whip up hearty meatless entrées to satisfy herbivores of all stripes.
---
Photographs by Toan Trinh
---
Chickpea cake with pumpkin muhammara, apple raita, grilled asparagus, and Israeli couscous, Season to Taste Catering.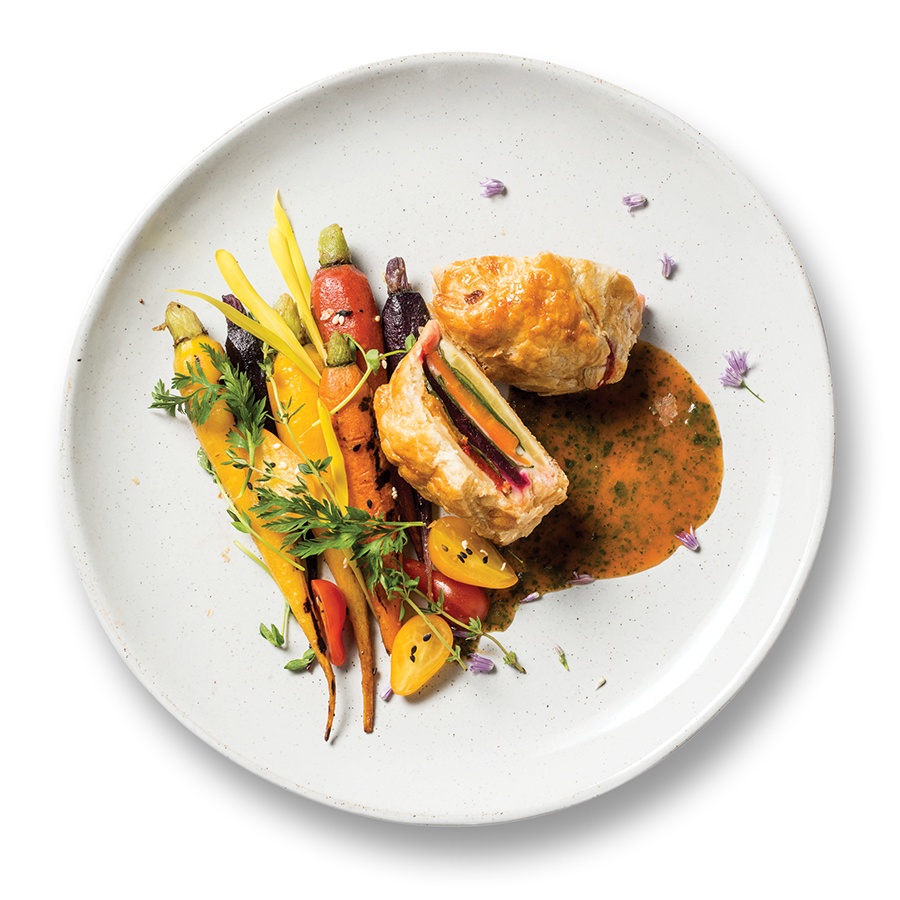 Mediterranean-vegetable-and-Gruyère "Wellington" with tomato-basil coulis and herb-roasted rainbow carrots, Cuisine Chez Vous.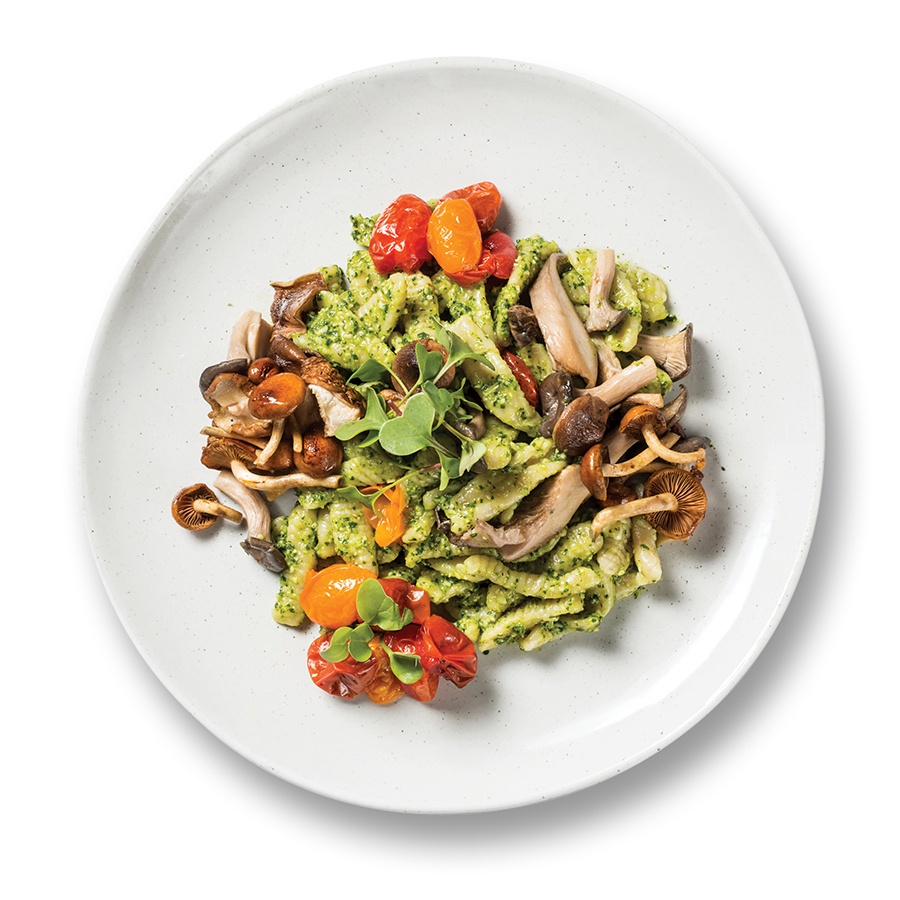 Cavatelli with Fat Moon Farm mushrooms, roasted tomatoes, and arugula pesto, Fireside Catering.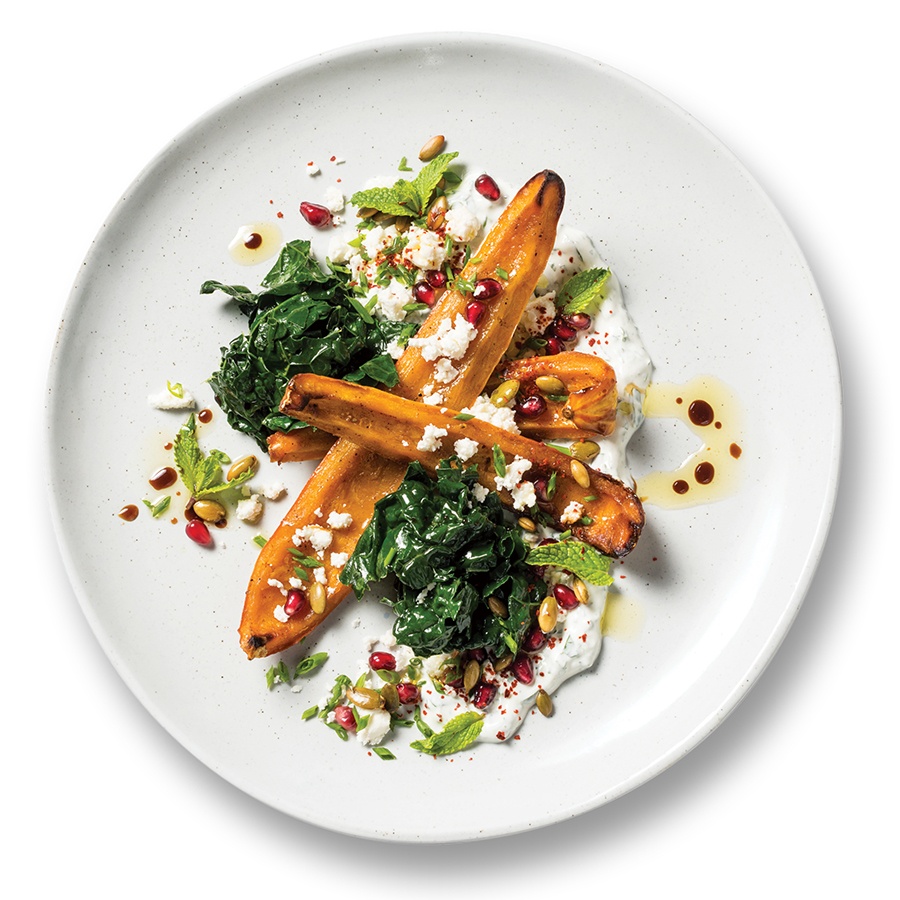 Roasted delicata squash with braised Tuscan kale, pomegranate, and herb yogurt, Saltbox Kitchen.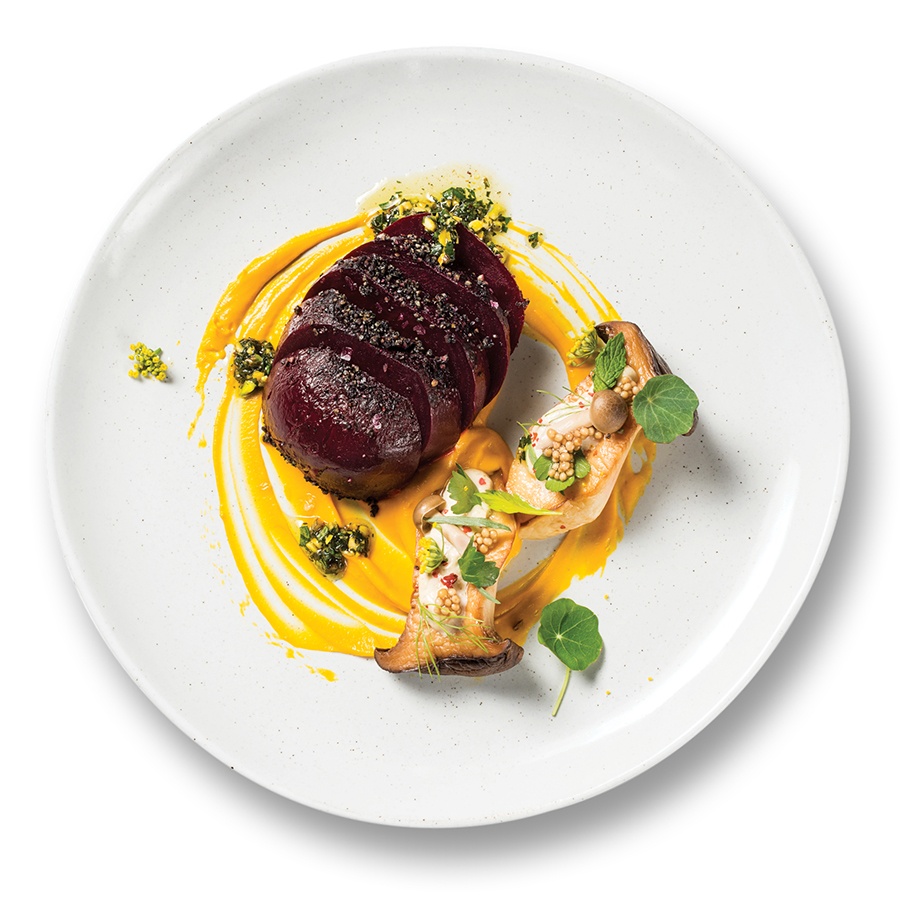 Charred beet steak with pistachio-mint salsa verde, king trumpet mushroom marrow, pink peppercorn herb salad, and pickled shimeji mushrooms, Forklift Catering.
Getting married? Start and end your wedding planning journey with Boston Weddings' guide to the best wedding vendors in the city.
---