Featured Listing
East Meets West is one of Boston's most distinguished wedding caterers, drawing upon more than 25 years of award-winning culinary and event management experience to deliver the most memorable affair...
212 Northern Ave.
Boston, MA 2210
Featured Listing
With breathtaking views of the Boston skyline set against the lush green of the golf course, Granite Links provides an inspirational backdrop for your special day. We offer two unparalleled locations ...
100 Quarry Hills Dr
Quincy, MA 02169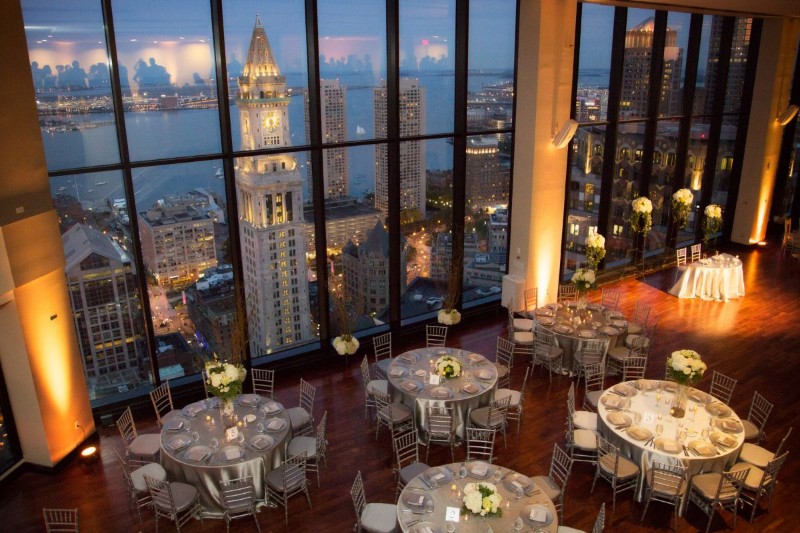 Featured Listing
Longwood's enduring flagship venue, the State Room, has long been the premier venue for some of the most important celebrations in Boston. With its high ceilings and expansive views, the State Room ...
60 State St.
Boston, MA 02109
Featured Listing
The team at My Mystic Wedding realizes that a lot that goes into planning your wedding and they're here to help. Instead of spending hours researching vendors for your perfect day, visit their websi...
Boston, MA
Featured Listing
Head North for an unforgettable wedding experience. Located in the heart of the Berkshires, Hotel on North provides a unique venue for all things wedding. So, whether it's a wedding, rehearsal or we...
297 North St
Pittsfield, MA 01201
Featured Listing
Belle Mer's glamorous and contemporary aura provides the perfect venue for an exquisite oceanside event. The Water Salon, Dressed in soft whites and sparkling crystals, personifies sophistication an...
2 Goat Island
Newport, 2840
Featured Listing
Lakeview Pavilion's strikingly modern flair meets natural beauty with all-white decor, dramatic windows and picturesque water views. Ample space for dancing is showcased by cathedral ceilings with c...
45 Lakeview Rd.
Foxborough, MA 2035
Featured Listing
A gem nestled high on the mountainside above Lake Winnipesaukee, Castle in the Clouds holds unparalleled panoramic views of the mountains and lakes that provide a backdrop like no other throughout you...
586 Ossipee Park Rd
Moultonborough, 03254
Featured Listing
Planning your big day can be a lot of work.  Things like choosing your guest list or picking a wedding theme can add extra stress to newly engaged couples. Luckily, Massachusetts Justice of the Peace...
644 Hancock St
Quincy, MA 02170
Featured Listing
Founded in 2003, Janie Haas Events (JHE) offers full-scale premier wedding planning and custom design. Janie and her team pride themselves on making each wedding a reflection of the couple's unique...