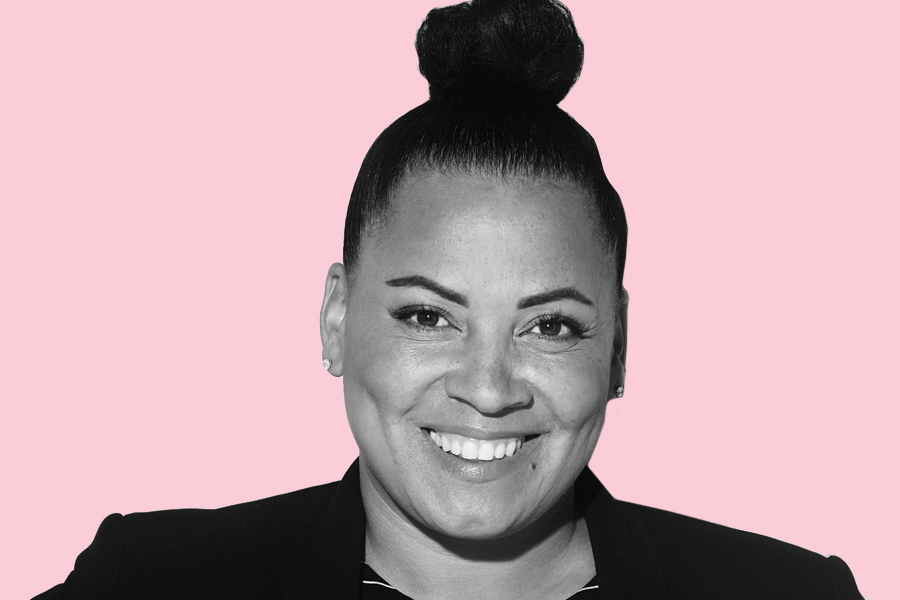 The Reformer
Rachael Rollins
Suffolk County District Attorney
Rollins, former counsel for the Massachusetts Department of Transportation, the Massachusetts Bay Transit Authority, and the Massachusetts Port Authority, won the office on promises to reform law enforcement—and improve its relationship with black and Hispanic residents. And she's following through on those commitments, by creating an independent panel to advise her on officer-involved shooting investigations; directing her team to seek alternatives to prosecuting lower-level crimes; and taking an aggressive stance against Immigration and Customs Enforcement activities. "My urgency is based on the fact that I think in some areas we're decades behind where we need to be," Rollins says.
KEEP READING …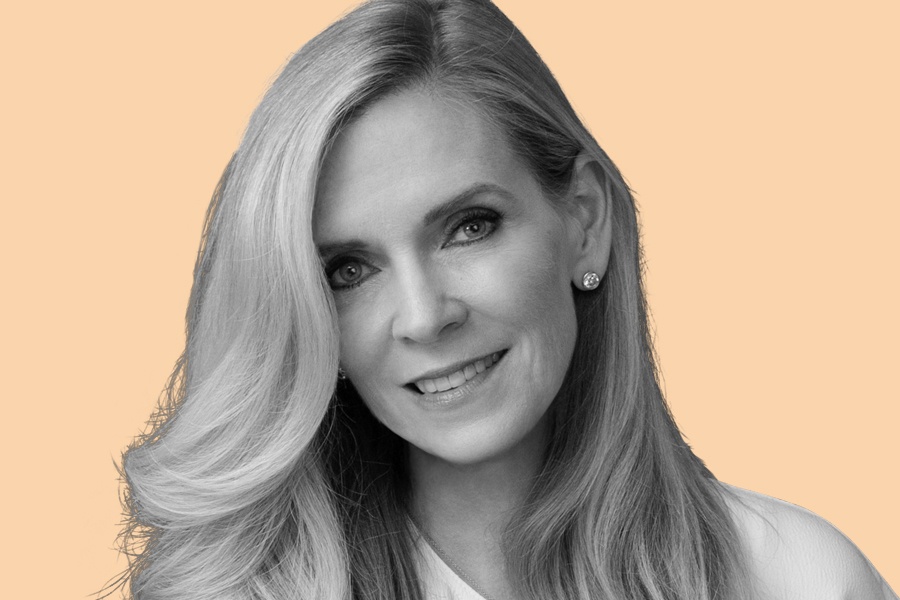 Designer of the future
Elizabeth Lowrey
Principal, Elkus Manfredi
While David Manfredi has long gained attention for shaping Boston's skyline, this prolific firm's most important work is increasingly happening on Lowrey's watch, as she dreams up innovative interiors across the city (see: Emerson's dining center and residence hall, Mintz Levin's law offices, and the Verb Hotel). The next frontier for Lowrey and her team? Perfecting and expanding her "co-creation" model, which gives those who will use a space the opportunity to weigh in on its design. That includes, for example, input on a hotel from concierges and waitstaff. It's an innovative approach that's paid off: Lowrey and Manfredi recently received a major award from Boston's Real Estate Finance Association.
Photo credit: Eric Levin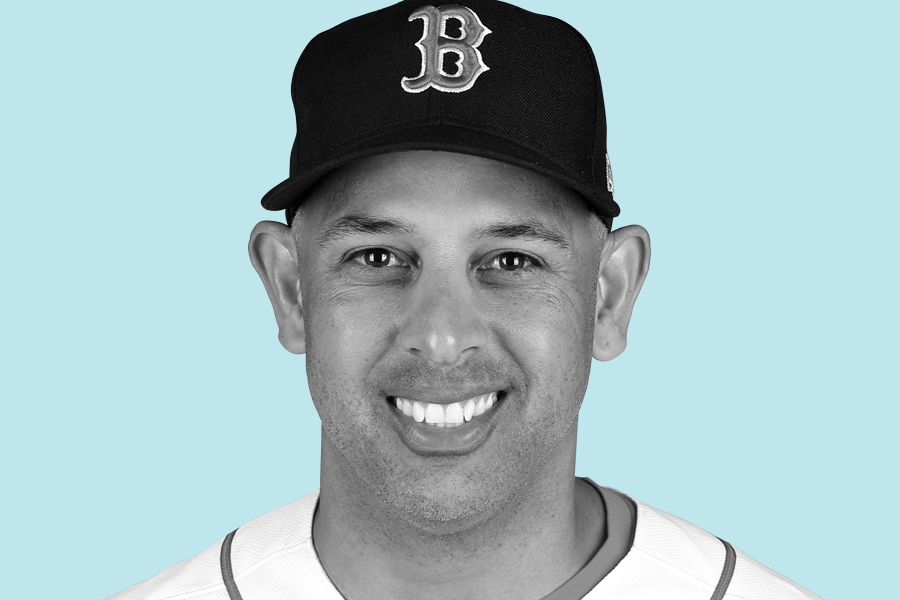 Sox Savior
Alex Cora
MANAGER, BOSTON RED SOX
At the end of the day, you know who wins games? The players," Cora affirmed when he became manager in 2017. But the Red Sox's 43-year-old skipper deserves much of the credit for last season as well. Just the fifth person ever to win the World Series in his first year on the job, Cora managed to transform an aging team into the most entertaining show in Boston, and forged perhaps the greatest season in Major League Baseball history: breaking the franchise record for wins in a season, then demolishing the hated Yankees, the defending-champion Astros, and the NL-champ Dodgers. Following the World Series, the Puerto Rico native promptly took the trophy to his storm-ravaged home island. How's that for a win?
Photo credit: Courtesy Of MLB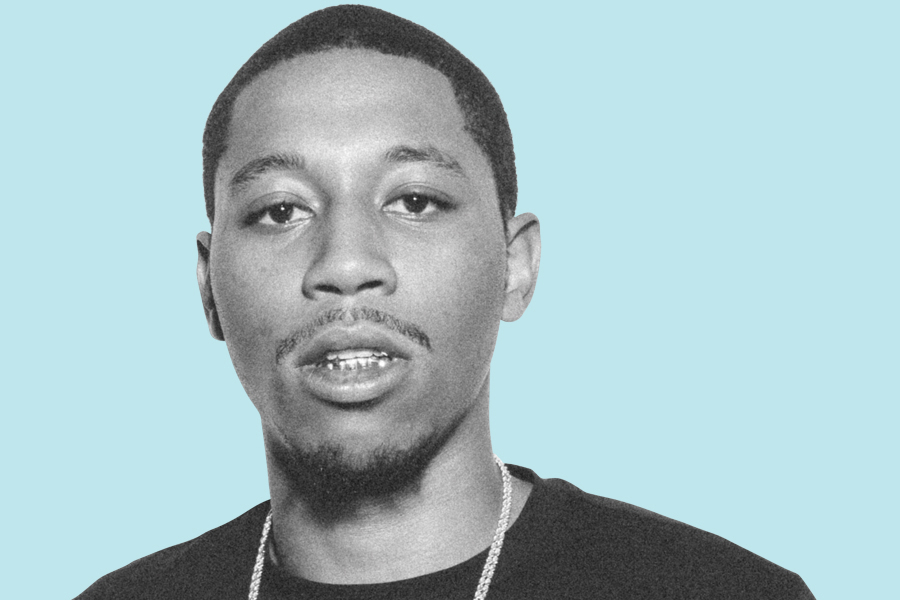 The Hit-Maker
Cousin Stizz
HIP-HOP ARTIST
Stephen Goss of Dorchester is now Cousin Stizz of Los Angeles, but he says he's still a Boston boy at heart—and his success has certainly helped shine a spotlight on the city's burgeoning rap scene. He named his breakout 2015 mixtape "Suffolk County," after all, and filled it with his hometown experiences with drugs, crime, and women. "When I first started, I thought [my lyrics] only related to Boston, because I didn't know anything else other than Boston," says Stizz, who a few months ago became the first hip-hop artist to win the Boston Music Awards' Artist of the Year honor. A major-label deal with RCA and a national tour taught him otherwise.
Courtesy Photo
Captains of Fun
Esther and JC Tetreault
FOUNDERS, TRILLIUM BREWING COMPANY
Once upon a time, it was tough to even get a growler of Trillium's cult-favorite beer. But in just a few years, this husband-and-wife team have blossomed into Boston's self-appointed captains of fun—and the party shows no signs of stopping. The Tetreaults opened a new flagship restaurant/brewery in Fort Point this past fall, and just announced plans for a greenhouse-inspired restaurant at Fenway's Landmark Center and a major expansion of their Canton location. The couple have also helped usher in the era of the beer garden, with their seasonal Greenway operation bringing ice-cold suds to the masses for the third time this year.
Photo credit: Trillium Brewing Company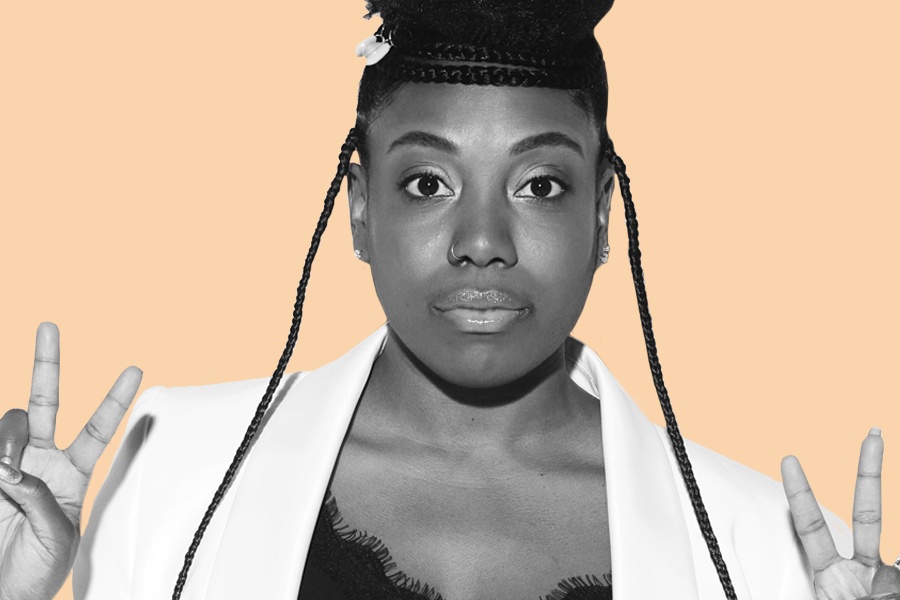 A trainer for all
Heather White
Founder, Trillfit
The mission: Make the wellness community more inclusive, one high-octane class at a time. It's something White achieves every day at her Mission Hill studio, which she says is the first black-owned boutique fitness business in Boston. After a marketing and management career at companies such as Karmaloop and New Balance, White launched Trillfit as a series of pop-ups; now she teaches classes at a flagship brick-and-mortar that works with local nonprofits such as Sociedad Latina and Jeremiah Program to offer programming to underserved populations. And White has no plans to slow down: Expansion of the pop-ups to other cities is already under way.
Brahmin Banker 2.0
Marianne Harrison
PRESIDENT AND CEO, JOHN HANCOCK
Moving 1,000 employees to Back Bay, launching a new platform for socially conscious investors, and, oh yeah, managing a half-trillion dollars in assets—is there anything Harrison can't do? After spending most of her career with Hancock's parent company, Manulife, the power broker came to Boston in late 2017 and quickly inserted herself as a local player with the Greater Boston Chamber of Commerce. Now Harrison is moving this 157-year-old financial-services stalwart into the 21st century with incentive programs that let life-insurance policyholders save money by using fitness and health tracking devices to get in better shape—just what the doctor ordered all around.
Photo courtesy of John Hancock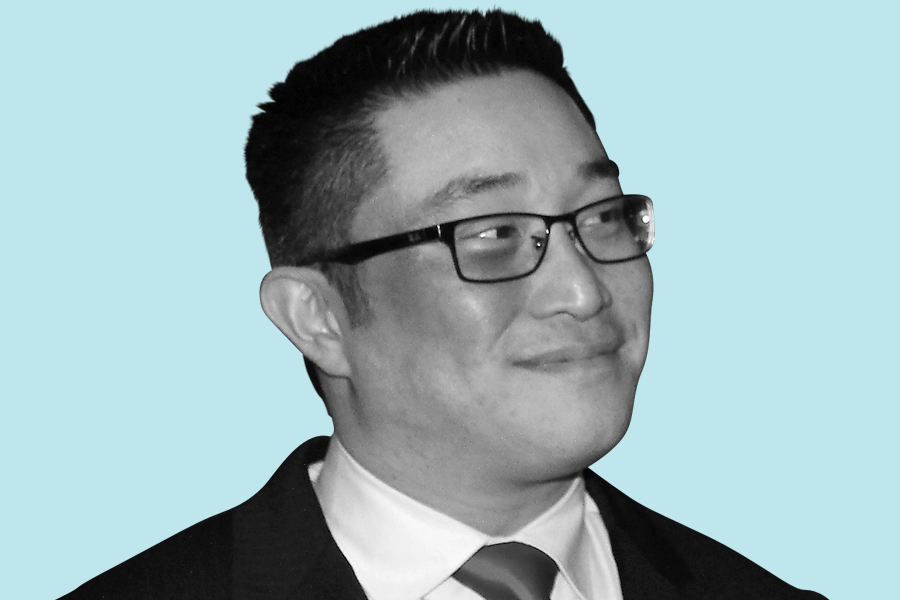 A Politician's Best Friend
Roger Lau
CAMPAIGN MANAGER, ELIZABETH WARREN FOR PRESIDENT
For 20 years, Lau has quietly been one of the best, and best-liked, get-it-done operatives in the business: Massachusetts is chock-full of political staffers, particularly women and people of color, whose careers he started or facilitated. "I love what I do, because I believe in something, believe in someone, believe in what I'm doing," he explains. Win or lose, running Warren's 2020 presidential campaign will elevate Lau—who previously ran the Massachusetts senator's state office, served as her political director, and managed her 2018 Senate reelection campaign—to the top echelons of Massachusetts politics.
Photo credit: Elizabeth Warren for President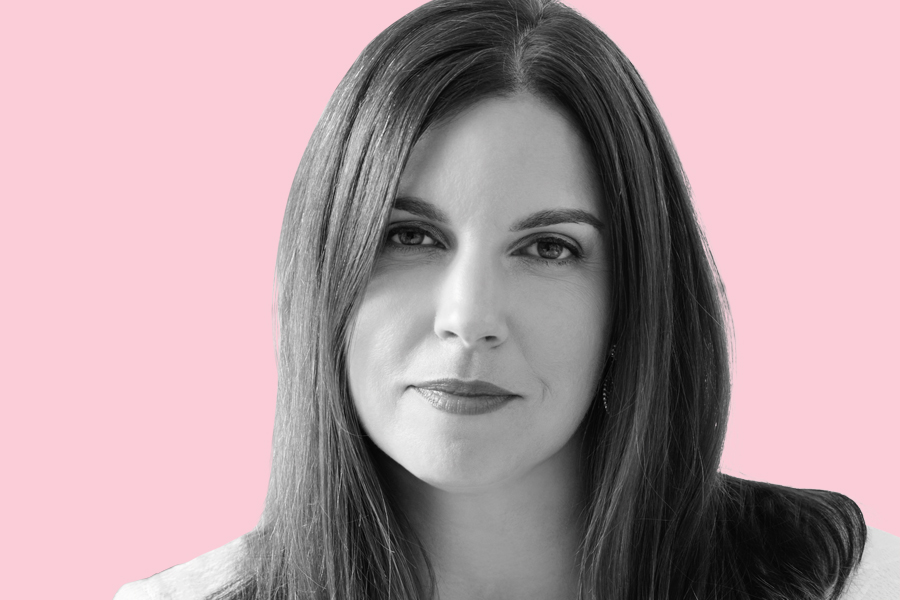 Marketing Maven
Marlo Fogelman
PRINCIPAL, MARLO MARKETING
If you've been to the Lawn on D, Craigie on Main's new burger bar, or Area Four, there's a good chance it's because of Fogelman, the brains behind getting people to many of the area's hippest concepts. The marketing maven, who just celebrated the 15th anniversary of her eponymous agency, was recently honored alongside Anita Hill with a Pinnacle Award from the Greater Boston Chamber of Commerce—a testament to her ability to keep up with, and ahead of, fast-moving trends in public relations. "Marketing can be done thoughtfully, strategically, and with return on investment," Fogelman says. And, it turns out, with an eye for making Boston cooler.
Photo credit: Ellen Callaway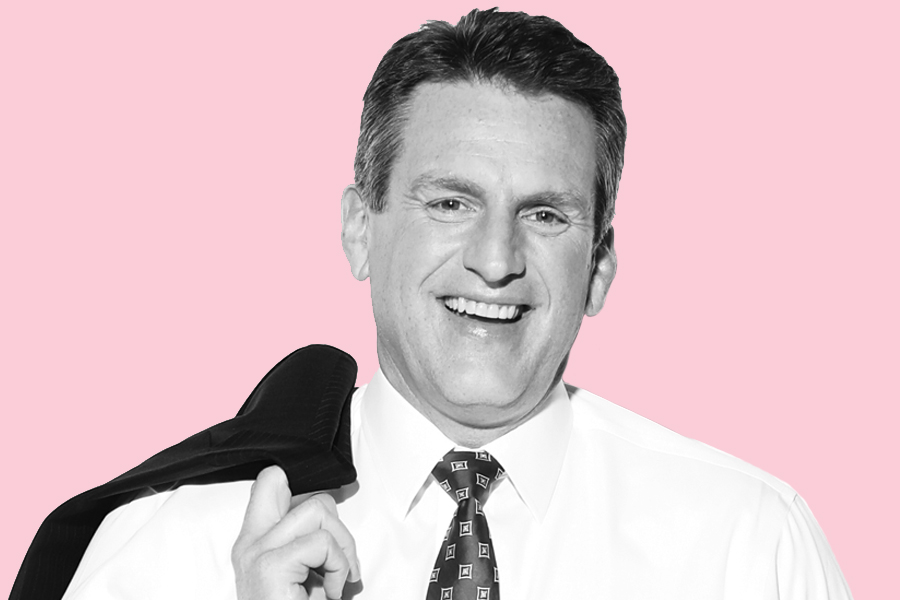 King of the Corporate Hill
Jay Ash
CEO, Massachusetts Competitive Partnership
Since taking the helm of MACP, the so-called New Vault of 16 über-powerful business leaders—including Fidelity boss Abby Johnson and Suffolk Construction CEO John Fish—Ash has been advocating for public policy that promotes jobs and economic growth in the state. As just the second CEO in the partnership's nine-year history, Ash's goal is to prioritize broader progressive policy interests that affect the future of business, including climate change, the arts, and diversity and inclusion. "The longer I get into this, I see how interconnected so many things are," Ash says. "When I first got into this business, I might have just focused on the four core areas [of housing, transportation, education, and workforce development]. I thought that's what it was all about. But there's so much more to a vibrant economy."
KEEP READING …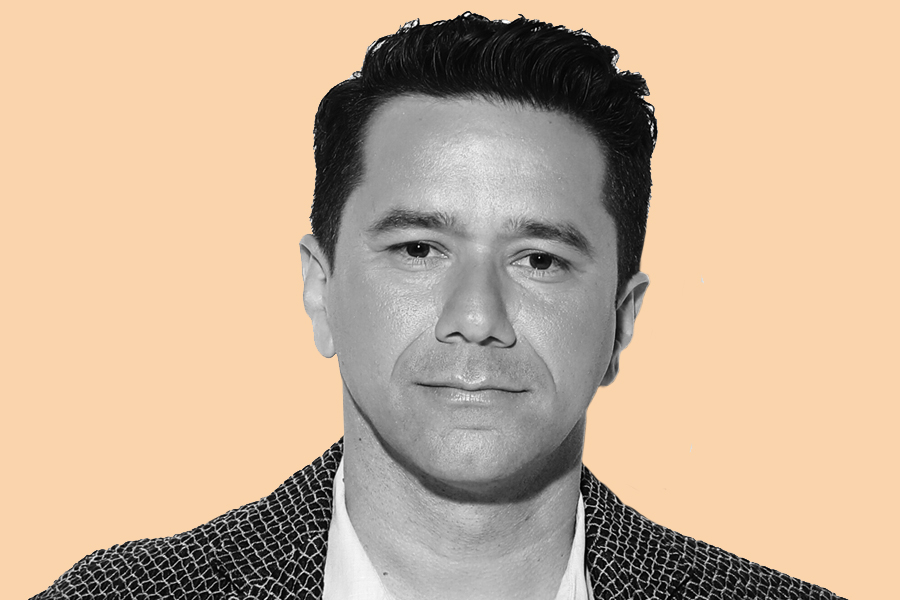 THE PLACE-MAKER
Ricardo Rodriguez
Real estate agent, Ricardo Rodriguez & Associates
"I am the quintessential immigrant story. I came from Colombia with $25 in my pocket," Rodriguez says. Flash-forward 25 years, and Boston-based Rodriguez is the top Latino agent in the U.S. by sales volume, bringing in more than $130 million in 2017. While connecting the city's top talent with homes that keep them here is a major part of Rodriguez's Coldwell Banker–affiliated business, he's also dedicated to helping working-class families find prosperity: In March, he led a presentation about building wealth through homeownership in Lawrence. "I've always tried to honor what I've come from, and build a better life for myself and others," Rodriguez says.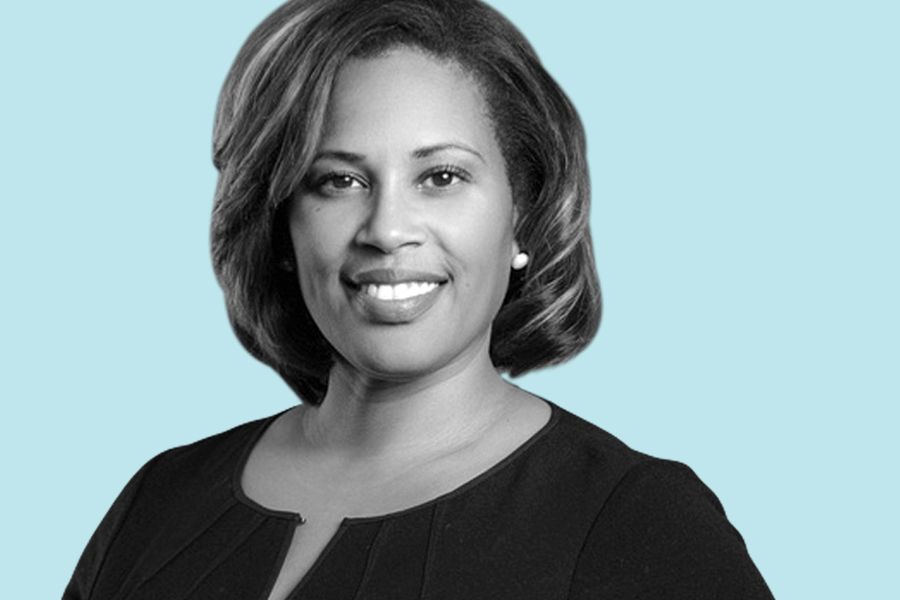 EQUITY ADVOCATE
Tanisha Sullivan
PRESIDENT, NAACP OF BOSTON
Since taking the reins of the country's oldest NAACP branch in late 2016, Sullivan has used a balance of collaboration and criticism to pull Boston's institutions forward in diversity, inclusion, equity, and justice—particularly City Hall, which Sullivan works closely with but also slammed in a harsh "report card" on Walsh's performance in areas such as economic development and public safety. The recent announcement that the NAACP will hold its 2020 annual convention in Boston ensures that Sullivan will be an influential figure in both national and local conversations about race. "I believe [Boston] has everything we need to solve our problems with race," she says. "We just need to put the pieces together."
Portrait by An LeFevre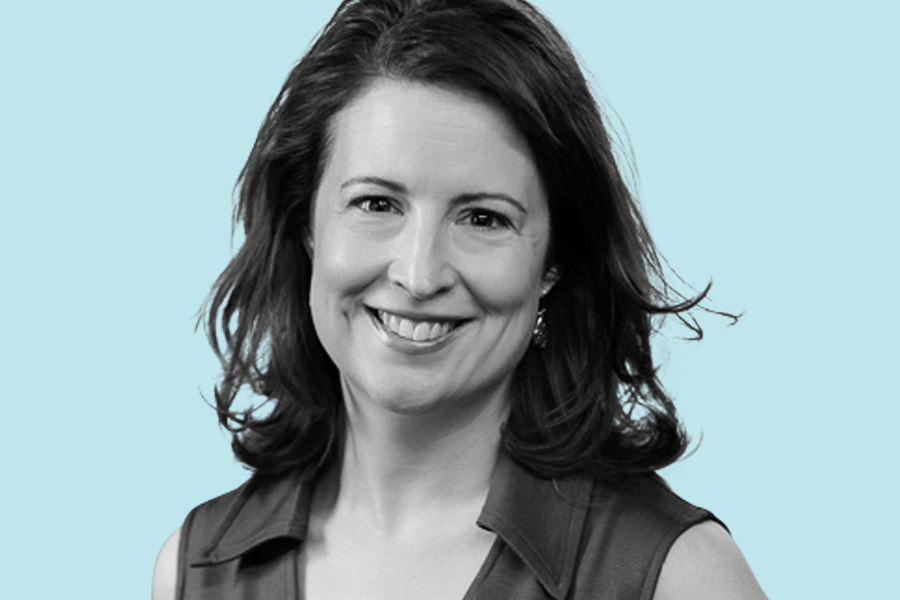 CITY HALL'S WATCHDOG
Pam Kocher
PRESIDENT, BOSTON MUNICIPAL RESEARCH BUREAU
For decades, City Hall followed the pronouncements of Sam Tyler, former president of Boston's most important watchdog group, like Delphic oracles. Now Kocher—who previously did municipal oversight for Governor Charlie Baker—is advising the city on finances, efficiency, and best practices as BMRB's leader. Since assuming the role in early March, Kocher has offered words of caution to Mayor Marty Walsh, recommending he tighten the purse strings after a payroll increase in 2018. In other words, she'll deliver "tough love when needed," she says, but prefers cooperation: "This city is a dynamic ecosystem, and there are lots of pieces that need to work together."
Photo credit: Aiden Rhaa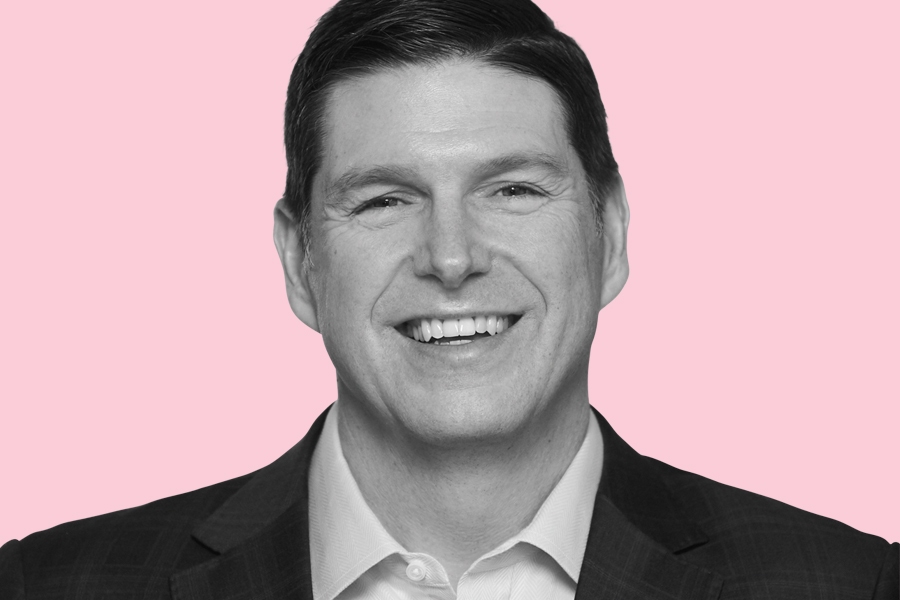 CORPORATE TRAILBLAZER
Roger Crandall
CHAIRMAN, PRESIDENT, AND CEO, MASSACHUSETTS MUTUAL LIFE INSURANCE COMPANY
Crandall has a plan to ensure Bostonians know this Springfield-based Fortune 100 company is making big moves. Step one: Dramatically expand MassMutual's footprint with a $240 million Seaport building, now under construction. Step two: Set an example for other employers by offering generous benefits, including 18 weeks of fully paid maternity leave. Step three: Flaunt the business's values by supporting ballot issues such as last year's campaign to preserve transgender equality. Crandall is also inserting himself into Boston's civic leadership circles by joining the board of directors of the Federal Reserve Bank of Boston and investing in local startups.
Photo courtesy of Massmutual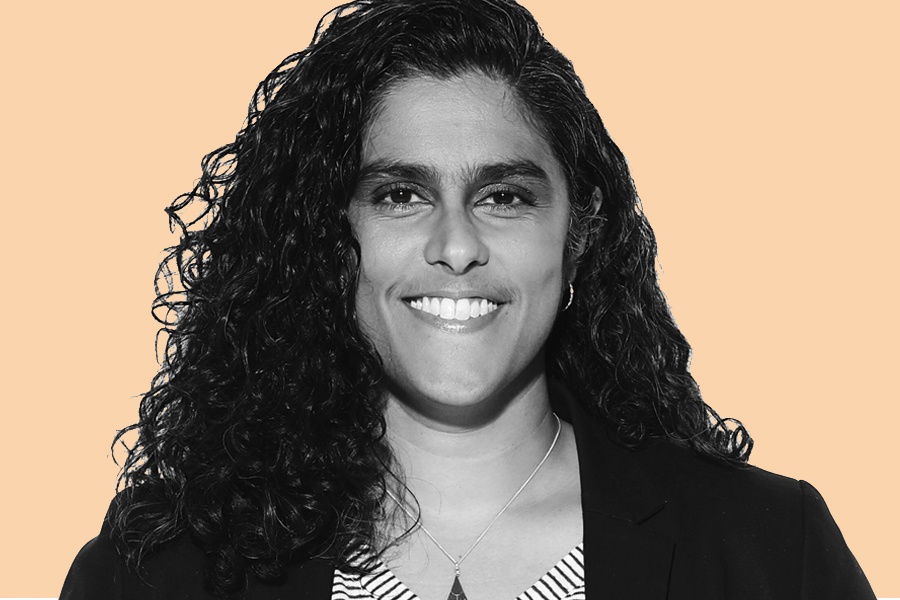 Voice of a Generation
Meghna Chakrabarti
Host, NPR's On Point
She's the calmly inquisitive voice emerging from millions of speakers over some 290 radio stations every Monday through Thursday morning. Chosen last summer to take over after the firing of Tom Ashbrook under a cloud of #MeToo allegations, Chakrabarti now hosts NPR's On Point live call-in talk show, produced at Boston University–owned WBUR. But the media personality, who spent nearly 20 years reporting for WBUR (most notably as cohost of Radio Boston), remains dedicated to life here. "One of the unexpected benefits of being on On Point is that it's increased my love and appreciation for living in Boston," Chakrabarti says. "Hearing the challenges that people are facing in different parts of the country, I think to myself, My God, I am really lucky to be living here."
KEEP READING …
Branding Wiz
Kiran Smith
CEO, Arnold Worldwide
As the new chief executive officer of this 73-year-old advertising agency, Smith is leading "one of the heritage companies of Boston," as she puts it, back into prominence—and helping to establish the Hub as a leading home for rising creative stars in the process. Together with a new chief creative officer, Icaro Doria, and new chief strategy officer, Guy Lambert, the former Brookstone and Stride Rite exec has assembled an impressive Boston-based creative team that's already won industry honors for its work. The question is whether Arnold, owned by the French company Havas since 2000, can still land big accounts in an industry facing widespread disruption. The choice of Smith, who is new to the ad agency side but specializes in rejuvenating brand marketing, is meant to bolster the company's chances by bringing fresh insights and a deeper understanding of how to navigate the modern consumer market. One early success: gaining the Hardee's restaurant chain account.
KEEP READING …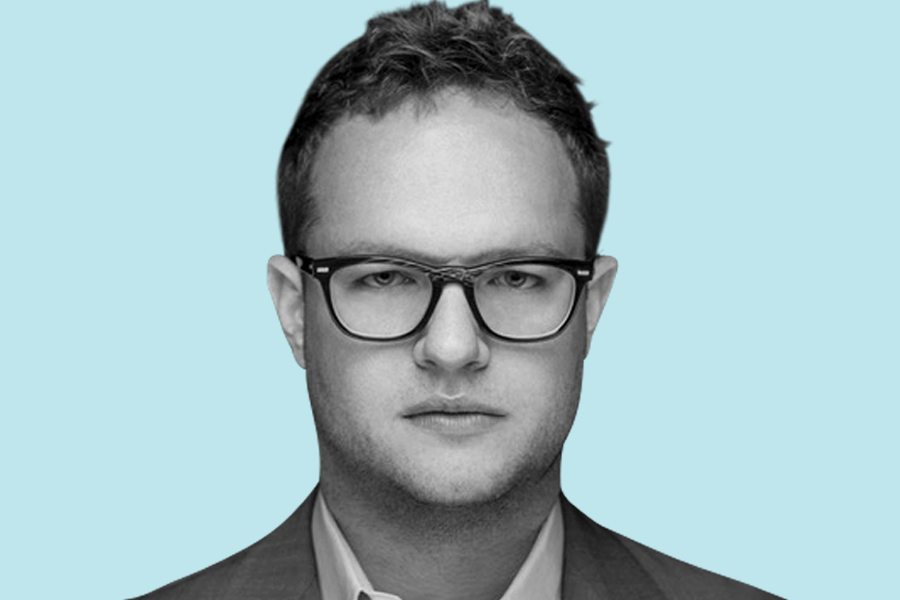 HOLLYWOOD HARDHAT
Sam Slater
FILM PRODUCER AND REAL ESTATE DEVELOPER
Let us count the ways this 34-year-old is making his mark in Boston and beyond. In film, Slater's Burn Later Productions has made the leap to big-budget studio deals, with an upcoming star-heavy project about the opioid crisis. On the real estate side, he's about to put up a 22-story tower by the MFA. Civic leadership? Slater just cochaired a fundraiser for Mass General with none other than perennial power-lister Jack Connors. He's even part of a group that owns a new NHL team coming to Seattle. But for all of his far-flung accomplishments, Slater insists that "Boston plays a huge role" in his future (see: his recent move to Marlborough Street with his wife and two young sons).
Photo credit: Eric Levin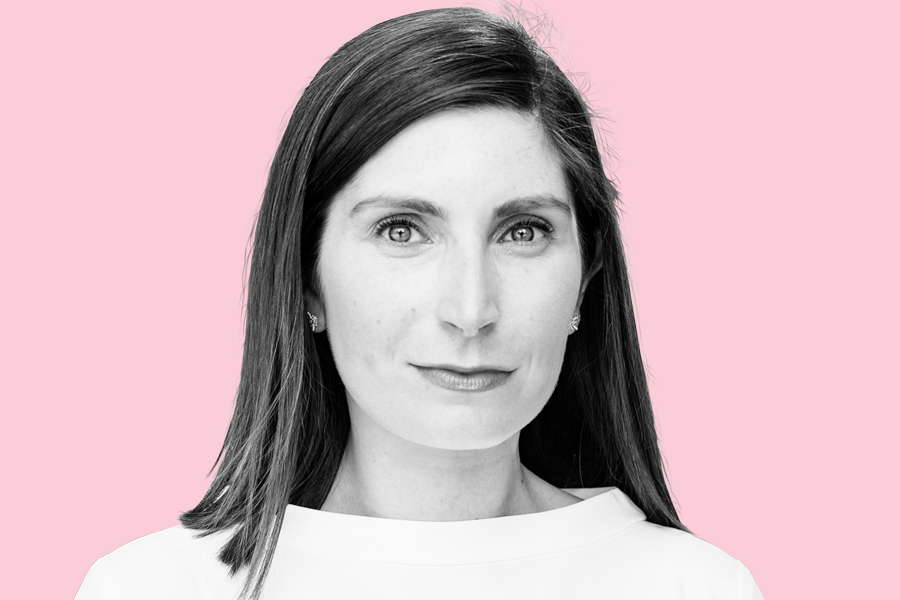 PROGRESSIVE CHAMPION
Jesse Mermell
PRESIDENT, THE ALLIANCE FOR BUSINESS LEADERSHIP
The Alliance for Business Leadership has been something of a progressive counterweight to the area's more conservative business groups since 2007, but it's really been flexing some muscle since Mermell came onboard in 2015. Two state laws passed since then—involving equal pay for women, and paid family and medical leave—came about in part because of ABL's efforts. It helps that Mermell is well connected on Beacon Hill from her days as Governor Deval Patrick's communications director and as executive director of the Massachusetts Women's Political Caucus—and, it's worth noting, thanks to her longtime BFF Ayanna Pressley.
Photo credit: Malakhai Pearson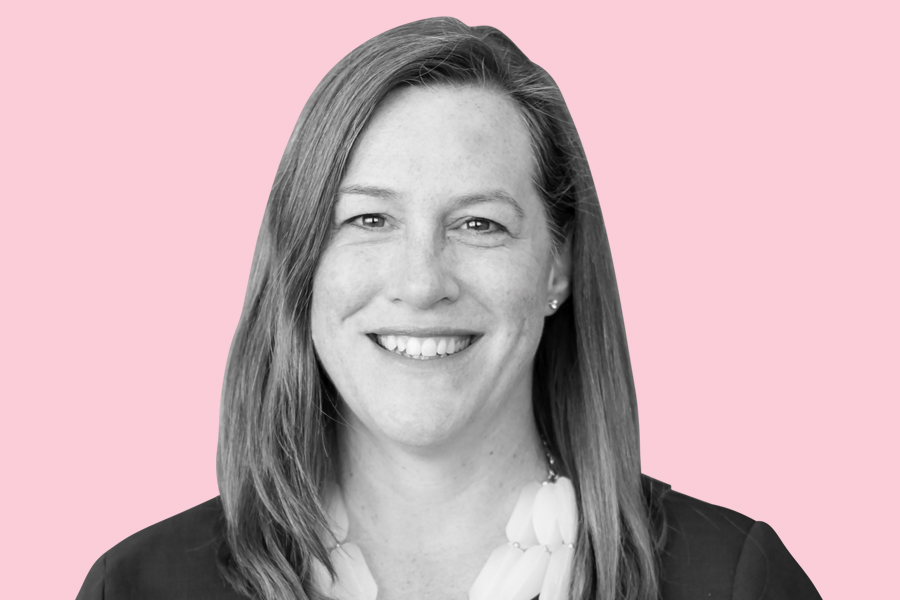 THE STARTUP WHISPERER
Siobhan Dullea
CEO, MASSCHALLENGE
"I love to take something amazing and make it bigger and better," Dullea says. That's certainly what she's doing at MassChallenge. After taking the reins from founder John Harthorne in February, the company's former COO is looking to expand the global footprint of this startup accelerator, which currently boasts six locations worldwide. This year also brings the first round of MassChallenge's new program for financial technology startups, and a collaboration with the Massachusetts Competitive Partnership focused on female leadership. All of that ambition has helped the not-for-profit organization create 121,000 jobs to date, a number Dullea hopes to more than double in five years.
Photo courtesy of Masschallenge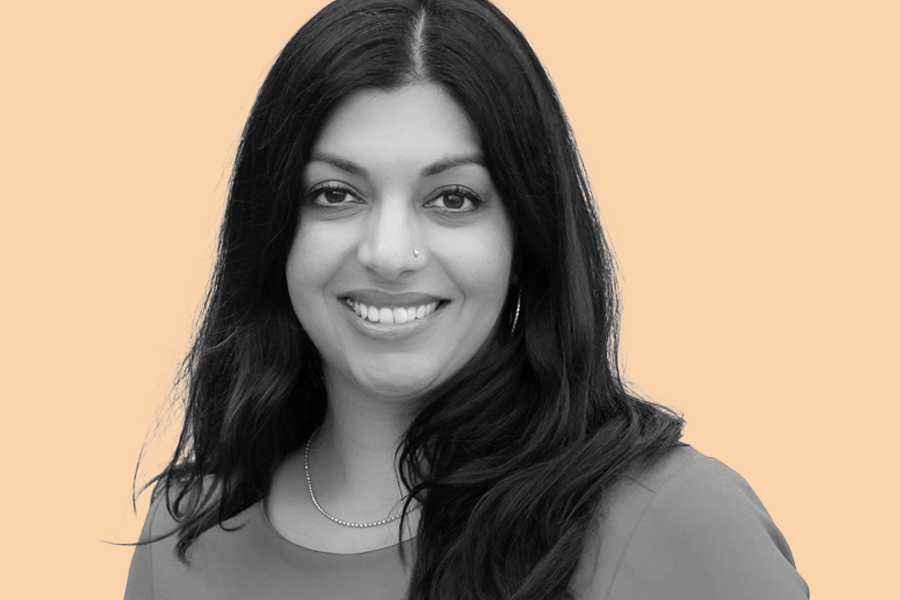 POT STIRRER
Shaleen Title
COMMISSIONER, CANNABIS CONTROL COMMISSION
After spending years advocating for marijuana legalization, Title, who occupies the commission's "social justice seat," is now tasked with overseeing her vision as the people's weed watchdog. What does that vision look like? Not as hazy as you might think: Judging by recent advisory-board recommendations, it appears she's on her way to okaying social consumption options like cannabis cafés, with licenses going to equity applicants harmed by the war on drugs or lack of access to capital. How we handle the early stages of this billion-dollar industry, Title believes, will have huge ripple effects: "Other states are looking to us; the federal government is looking to us; other countries are looking to us."
Photo credit: Bird in Flight Photography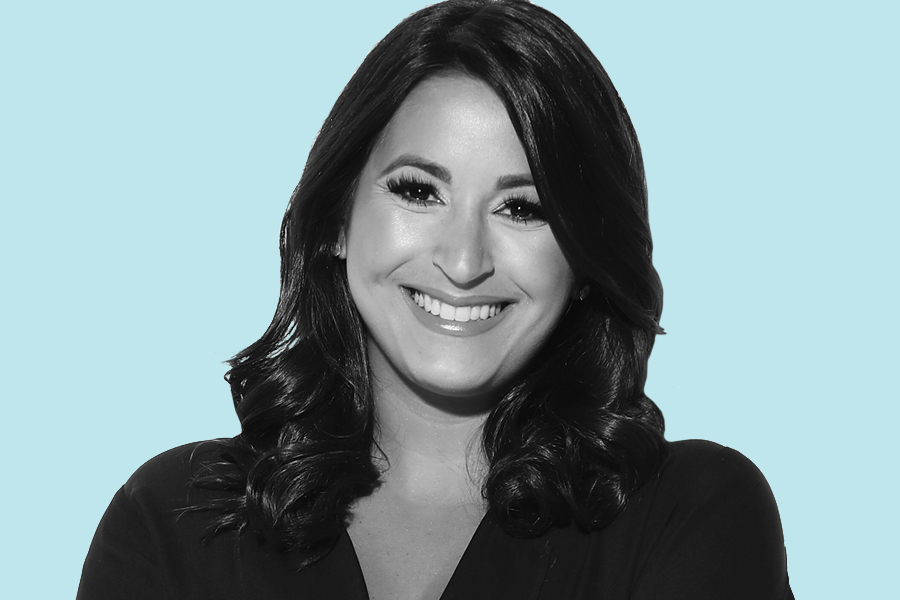 NEXT-GENERATION ENTREPRENEUR
Kassia Davis
CEO, Fierce and Regal
After nearly 10 years, Davis walked away from a job at the family business to chart her own course. Granted, her family's business is a little bigger than most: Her parents, Jim and Anne, are the chair and co-chair, respectively, of Boston sneaker giant New Balance. Now the former director of global merchandising has moved from shoes to activewear, running Fierce and Regal, a Boston-based clothing company founded two years ago by former private jeweler Margi Gad. Meanwhile, Davis remains active with the New Balance charitable foundations, and recently joined the board of West End House, a youth services agency in Allston.
TASTEMAKERS OF TECH
Steve Fredette, Jonathan Grimm, and Aman Narang
COFOUNDERS, TOAST
Back in 2012, Fredette, Grimm, and Narang were just three guys in Kendall trying to find customers for their cool payment app. Then they stumbled into the often-chaotic, under-teched world of restaurant management. "They don't realize how much a part of their job managing tech is," Narang says. "We want to make it easier." Today tens of thousands of eateries use Toast's software to integrate order-taking, payment, and even inventory and staffing. Last year, the company raised $115 million in funding, and there's more where that came from: Narang believes restaurants have a long way to go to optimize their resources, which means Toast has plenty of work left to do.
Photo courtesy of Toast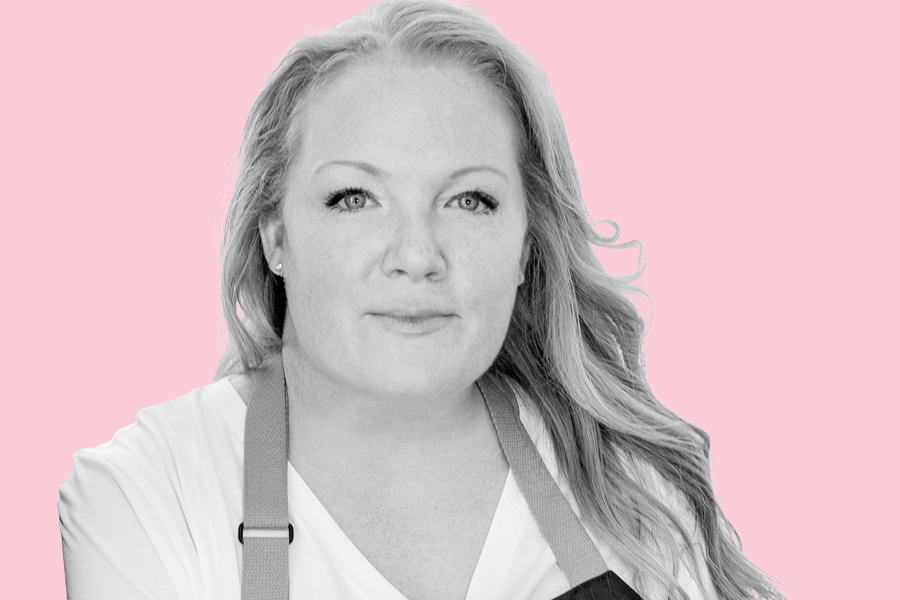 QUEEN OF THE FENWAY
Tiffani Faison
RESTAURATEUR
A decade ago, the Fenway neighborhood was little more than gas stations and tumbleweeds. Then Top Chef star Tiffani Faison came along. Her first restaurant, the barbecue joint Sweet Cheeks Q, was an instant success and arguably helped catalyze a complete transformation of Boylston Street, now home to slick apartment buildings, retail shops—and two more Faison spots, Southeast Asian fusion restaurant Tiger Mama and Fool's Errand, a funky destination for cocktails and gourmet snacks. Next up? An Italian restaurant coming this summer. In the meantime, Faison is expanding her influence: Along with her wife and co-owner, Kelly Walsh, the chef is active in local causes, particularly those related to women and LGBTQ issues.
Photo credit: Mike Diskin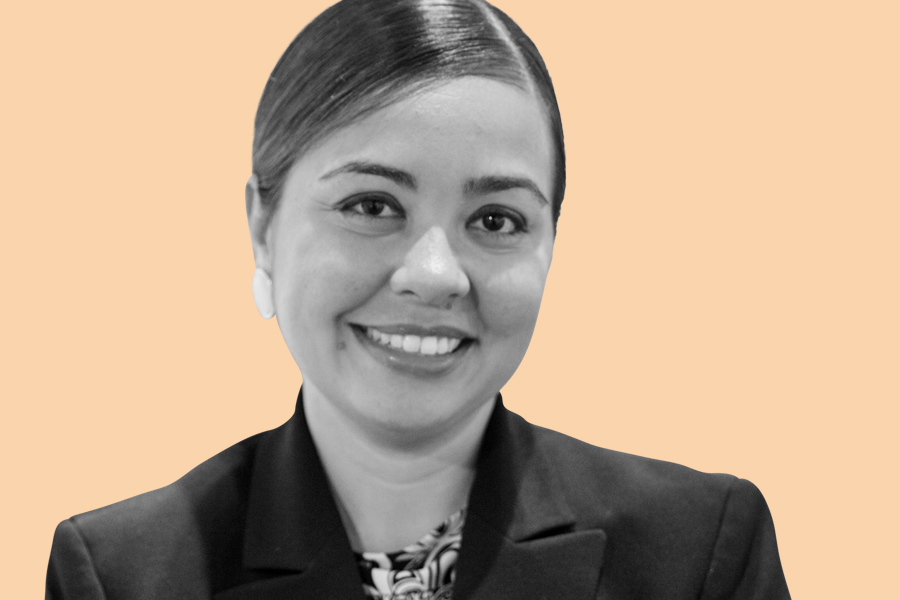 THE TALENT GROOMER
Yolanda Coentro
PRESIDENT AND CEO, INSTITUTE FOR NONPROFIT PRACTICE
The private sector is full of strong leaders, but nonprofits? Not always. Coentro is out to fix that. Her institute grooms talent for top positions at places such as Boston Chinatown Neighborhood Center, Silver Lining Mentoring—and even at INP itself: Coentro is not only the president and CEO, but also one of its 1,000-plus graduates in and around Greater Boston. Since taking the top job in 2015, she has been tasked with overseeing rapid expansion of INP in New England and beyond, with the goal of tripling the number of students who complete the year-long program.
Photo credit: Lauren Page Wadsworth
State House Star
Aaron Michlewitz
State representative, 3rd Suffolk District; Chairman, House Ways and Means Committee
After 10 years of advancing as a legislative leader—the crowning achievement of which was ride-share and Airbnb regulation—the 40-year-old Michlewitz was named House Ways and Means chair this February. It's a massively important position, one that immediately elevates him to being one of the most powerful people at the State House. Now he's writing the $42.7 billion budget for the entire state government, and everything it funds—not to mention representing the North End, Chinatown, the Financial District, Bay Village, the South End, the Waterfront, and parts of Beacon Hill and the Back Bay.
KEEP READING …