R.P. Marzilli & Company, Inc.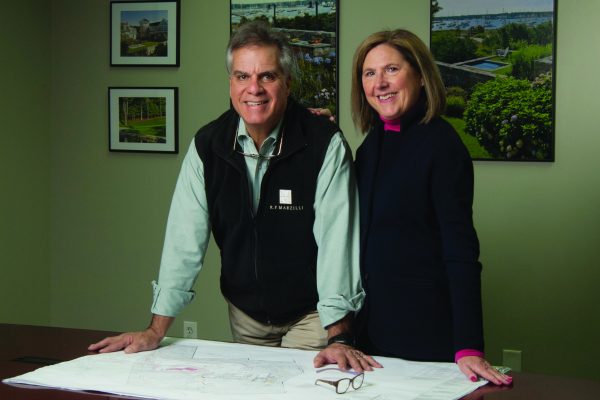 BOB & CHRISTINE MARZILLI
508.533.8700 | rpmarzilli.com
R.P. Marzilli & Company is a full-service landscape contractor that has been building and maintaining fine residential landscapes since 1985. Bob Marzilli is the president and owner.
Who or what inspired you to start your own business?
When I was young, I helped out with my family's small landscaping business. That's where I got my first exposure to the industry. After I got my degrees from the Stockbridge School of Agriculture and UMass Amherst, I saw the potential to work in the industry on a different scale.
Have you ever encountered any challenges in your family business?
During economic downturns, we always feel challenged to keep all of our people fully employed. They are supporting families, so we feel responsible for that. We work hard to maintain our reputation, which keeps the work coming our way and our skilled people working.
What is the best advice you've gotten over the years?
Someone once told me to write down my goals and it's something I still do every year. The best thing about working for yourself is setting your own goals and working towards them. Christine and I work hard to accomplish our goals so that those who work for us can succeed and accomplish their own.
---