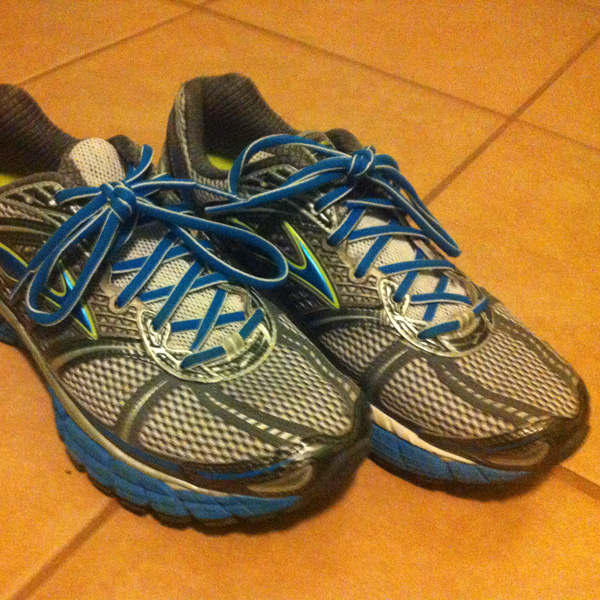 Sarah Viesca

,

27




El Paso

,

Texas

I started running in 2008, after I graduated from college. What was supposed to be a happy time in my life became a time of soul searching. I couldn't find a job and was having a difficult time adjusting to the new chapter in my life. I felt completely lost. At the suggestion of my mom, I signed up to do a 5K fun run with her and that's when I found running, or running found me. Running gave me purpose, and it became this wonderful place of solitude where I didn't have to think about anything except the road ahead. I had heard stories from friends who ran about how running is so wonderful, but I didn't understand it until it became a part of my life.

Living in Texas, I don't have many options where to watch, but since then, every year, at 7 a.m. on Patriot's Day I turn on my computer and enjoy one of my favorite sporting events. This year would be no different except for the first time in four years I didn't have to hide from my boss (yes, I did eventually find a job but am now a full time grad student; no work on Mondays), I could just relax at home and pretend to be part of the crowd. I watched as the elite men and women raced on and anxiously awaited for the afternoon to arrive so I could go on my Monday run. I went to meet my mom for lunch, and when I returned home, my running world was changed forever.

Watching the news reports, I felt all sorts of emotion, anger, frustration, sadness, and pride for all those people that rushed in to help, and even though I was thousands of miles away, a part of me felt like those cowards that placed the bombs on Boylston Street took my place of purpose away from me. Several friends texted me throughout the day to ask if I was in Boston because they knew I ran and that's when I realized that no matter how big the acts of hatred, love, and strength will always prevail and the running community will only get stronger.

I run half marathons because I don't have the time to commit to my training for a full. I was lucky enough to run Boston's Run to Remember in 2010, a half marathon honoring law enforcement officers, and a race that I held dear to my heart since I ran it, it was my perfect race. The events of two weeks ago however have changed me. I will run 26.2 miles later this year (or in early 2014) in honor of Boston, in honor of those that lost their lives and those that saved some. I will enjoy every moment of training and cherish it because life really can change at an instant.

One day instead of watching from home I will be running Boston.