Top CBD Oil for Pain: 7 CBD Products with Pain-Relieving Benefits
CBD oil can help ease muscle pain, arthritis symptoms, backaches, headaches, and more – but how do you find the best CBD oil for pain? There certainly are a lot of options to explore. From full spectrum CBD oil, to broad spectrum CBD oil, to flavored tinctures, and more, choosing between these various CBD oils can feel overwhelming. And we'd like to help change that.
We reviewed and tested a wide variety of CBD oils, and we're excited to recommend seven of the best CBD oils for pain relief.
We're confident each of these CBD oil companies offer stand-out products that provide relaxation and relief for customers who need help with pain management.
Top CBD Oil for Pain – Quick Summary
1. Best Overall CBD Oil — Aspen Green Full Spectrum CBD Oil
2. Best CBD Oil for New Users — CBDistillery Full Spectrum CBD Oil Tincture
3. Best Broad Spectrum CBD Oil — Green Roads Broad Spectrum CBD Oil
4. Best CBD Oil for Daytime Use — Sunday Scaries Tincture for Chillin'
5. Best CBD Oil for Headaches — Plain Jane Full Spectrum CBD Oil
6. Best CBD Oil for Backaches — Joy Organics Unflavored Organic Broad Spectrum CBD Tincture
7. Best Flavors — CBD American Shaman Hemp Oil Tincture
Top 7 Best CBD Oil Brands for Pain Relief
Narrowing down the top CBD oils for pain involved a lot of research about things like CBD type, dosages, flavors, and desired effects. While perusing our list of the best CBD oil for pain, you may notice that one product may be slightly better suited for a certain use than another.
However, all CBD oil has relaxing, pain-relieving, and anti-inflammatory properties for you to enjoy.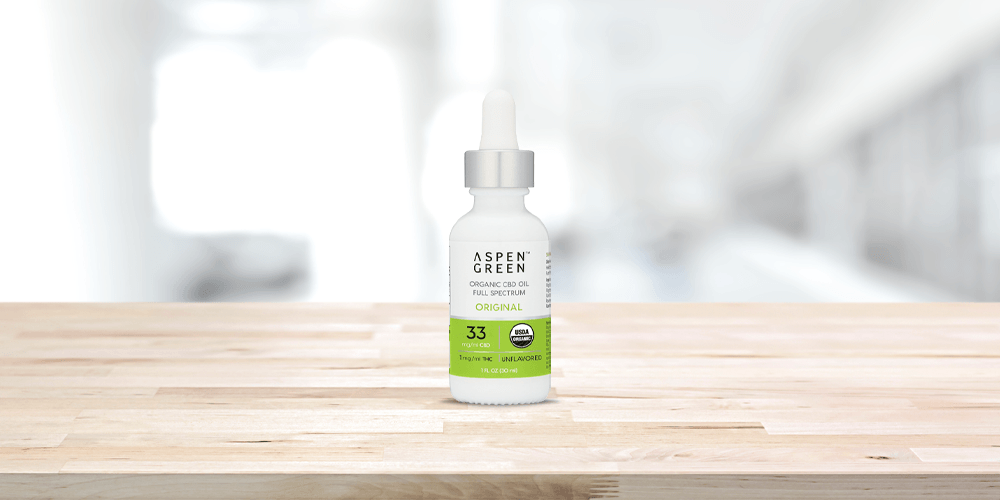 What we love
We've deemed Aspen Green Full Spectrum CBD Oil the overall best CBD oil for pain because of its pure, organic formula, strong potency, and three flavor options.
This CBD oil is made from USDA-certified organic hemp grown in Colorado. All extraction and testing is also done in the state of Colorado. Aspen Green worked with physicians to formulate this oil, and it is free from all toxins including phthalates, parabens, and sulfates.
Aspen Green Full Spectrum CBD Oil comes in three flavors: Unflavored, Mint, and Citrus. The mint oil is flavored naturally with organic peppermint essential oil. The citrus flavor contains organic organic orange essential oil as a natural flavoring agent.
All three flavors of this CBD oil contain organic rosemary extract as a natural preservative.
Aspen Green recommends taking this CBD oil twice per day for best results. The company recommends starting with just ¼ to ½ dropper per day and working your way up to 1 to 2 full droppers daily.
This is a full spectrum CBD oil, and Aspen Green explains that allows for greater relief via the entourage effect. CBD and other compounds in this full spectrum oil work together to enhance one another's benefits.
About Aspen Green
Aspen Green is a CBD company that operates on three principles: quality, integrity, and transparency. It sources top-quality hemp from organic farms in the Colorado Rockies. It also shares lab test results openly, and lists every ingredient on its product labels.
Aspen Green's customer service team is friendly and educated, and responds promptly to customers' questions. The company's Product Finder Tool is a great way to find the best CBD oils tailored to your needs.
Aspen Green is an FDA-registered company. It is also a part of Leaf 411 and the National Hemp Association.
Reviews
Customers rely on taking CBD oil from Aspen Green to manage many different types of pain. We saw lots of positive reviews left by customers who take it daily to relieve arthritis pain. They find it allows them to be more active, which keeps them healthier and more limber overall. Other customers take this CBD oil if they feel a headache coming on. We even saw a few reviews from athletes who take it to manage sore muscles after a workout.
The Mint and Citrus versions of this full spectrum CBD oil get a lot of praise. Customers like that the flavors are not overpowering, and blend with the hemp oil rather than trying to mask it.
Pros:
Physician formulated
Comes in three flavors
Cruelty-Free
USDA Organic, non-GMO, and gluten-free
Free from phthalates, parabens, and sulfates
Cons:
Only available in one strength
Specs:
CBD type: Full spectrum
Size: 30 mL
Strength: 1000 mg/bottle
Flavor(s): Unflavored, Citrus, Mint
Learn more about Aspen Green Full Spectrum CBD Oil today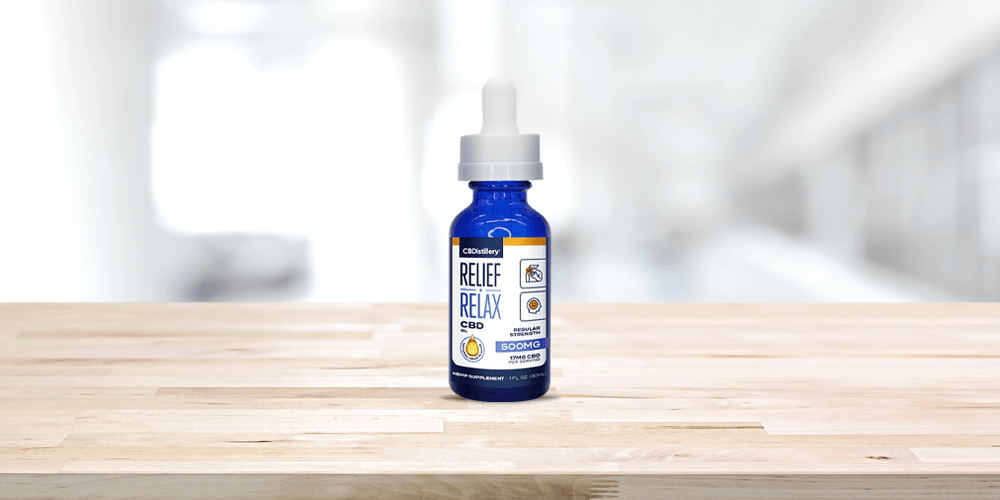 What we love
We love the CBDistillery Full Spectrum CBD Oil Tincture for first-time users because it has a simple, two-ingredient formula and comes in four strengths. It contains just MCT oil and full spectrum CBD hemp extract – no additives or preservatives. The low dose option is great for new users, and you can work up to the stronger potency formulas if desired.
The full spectrum CBD oils from CBDistillery are made from US-grown, non-GMO hemp certified by the U.S. Hemp Authority. They're also lab-tested for purity and potency.
For best results, CBDistillery recommends starting with a 5 to 10 mg dose of CBD. Over time, you can increase to of 30 to 60 mg, if needed. The company recommends putting the desired dose under your tongue and waiting 10 to 20 seconds before swallowing.
About CBDistillery
CBDistillery is known for making CBD oils with 100% clean ingredients. The company was founded by an expert botanist, and has medical advisors on-staff to ensure their formulas are safe and effective.
CBDistillery aims to make things easier (and cheaper) for customers through its Subscribe & Save program. Sign up to get discounts on regular shipments of your favorite CBD oils so you'll never run out.
Reviews
We saw plenty of glowing reviews from first-time CBD users who were surprised how good this CBD is at relieving pain. Some customers take these CBD oil drops to ease back pain so they can sleep comfortably at night. Others take it in the morning to combat pain due to fibromyalgia so they can work and get through the day.
The 2500 mg version of this CBD oil is popular with those who suffer from migraines. Some say that if they take this oil daily, their migraines are less severe and less frequent.
Pros:
Available in three strengths
Simple, two-ingredient formula
Made from non-GMO, US Hemp Authority-certified hemp
High in beneficial terpenes
Cons:
Contains fractionated coconut oil so it may not be safe for those with coconut allergies
Specs:
CBD type: Full spectrum
Size: 30 mL
Strength: 500 mg/bottle, 1000 mg/bottle, 2500 mg/bottle, 5000 mg/bottle
Flavor(s): Some strength may be available in additional flavors
Learn more about CBDistillery Full Spectrum CBD Oil Tincture today
What we love
A lot of people who are taking CBD oil for pain are using full spectrum CBD oil, which contains traces of THC. If you'd rather avoid THC entirely, you'll want a broad spectrum CBD oil, because it's had all traces of THC removed. So if you're in the market for a THC-free option, we love Green Roads Broad Spectrum CBD Oil because it is pharmacist-formulated and comes in three great flavors.
And as a broad spectrum CBD oil, this product still contains terpenes and other cannabinoids to help enhance CBD's pain-relieving qualities. It's also gluten-free and vegan, so it's suitable for a variety of diets. The Original formula has a hint of sweetness, while the Apple Kiwi Bliss and Mint Breeze options are more heavily flavored. All three formulas are free from artificial flavors and colors.
About Green Roads
Green Roads was founded on friendship and a mission to bring CBD to the masses. The founder is a pharmacist, and the company relies on state-of-the-art lab testing to ensure its CBD oils are pure and safe.
Green Roads is one of few CBD companies that offers discounts for teachers and first responders. It also has a military discount. And anyone can save through the Rewards and Refer a Friend Programs.
Reviews
This CBD oil is popular with users who find that full spectrum CBD makes them feel too sleepy. They find that by taking CBD oil from Green Roads in the morning, they can enjoy pain relief without feeling fatigued. We saw reviews left by customers with arthritis pain, sore feet, headaches, and even temporomandibular joint (TMJ) pain.
The Mint Breeze flavor of this CBD oil is especially popular. Customers appreciate that it tastes less hemp-like and leaves them with minty fresh breath.
Pros:
Formulated by pharmacists
Available in three flavors
Gluten-free and vegan
Cons:
Specs:
CBD type: Broad spectrum
Size: 30 mL
Strength: 750 mg/bottle, 1500 mg/bottle
Flavor(s): Original, Apple Kiwi Bliss, Mint Breeze
Learn more about Green Roads Broad Spectrum CBD Oil today
What we love
If you're looking for a CBD oil that will help with pain management while also energizing you for the day ahead, we suggest trying Sunday Scaries Tincture for Chillin'. This CBD oil for pain is formulated with vitamin B12, a vitamin that plays a part in energy metabolism. It also has a tasty Fruit Punch flavor, which can put you in a good mood first thing in the morning.
Sunday Scaries Tincture for Chillin' is made in Colorado from non-GMO hemp. The company is kosher certified and uses USDA-certified organic ingredients. Sunday Scaries lab tests its CBD for purity and potency, and posts the Certificates of Analysis for each batch on its product pages.
Sunday Scaries recommends taking one dropper of this CBD oil each day. The company recommends placing the oil under your tongue for the fastest relief, but also suggests mixing it into a smoothie or tea.
The bottle comes with a dropper lid for easy dosing and portability.
About Sunday Scaries
Sunday Scaries makes CBD fun. Its CBD products are designed to make life less scary. There are, however, a few things that Sunday Scaries takes seriously. Those include ingredient sourcing and lab testing.
If you buy more than one bottle of the same CBD oil from Sunday Scaries, you'll often qualify for a discounted price.
Reviews
This CBD oil is popular with customers who experience both muscle pain and mental stress on a daily basis. They say it helps relax their mind and body so they not only experience less chronic pain, but are also less bothered by their soreness they do feel. Most customers say they get the most relief if they take this CBD oil once a day, every day.
Several reviewers mention bringing this product with them to work so they can take a second dose when needed. They like that the bottle has a dropper so they don't have to carry a separate syringe.
Pros:
Tasty flavor
Contains added vitamins B12 and D3
Multi-bottle discounts available
USDA-certified organic and kosher certified
Cons:
Only available in one strength
Specs:
CBD type: Full spectrum
Size: 30 mL
Strength: 500 mg/bottle
Flavor(s): Fruit Punch
Learn more about Sunday Scaries Tincture for Chillin' today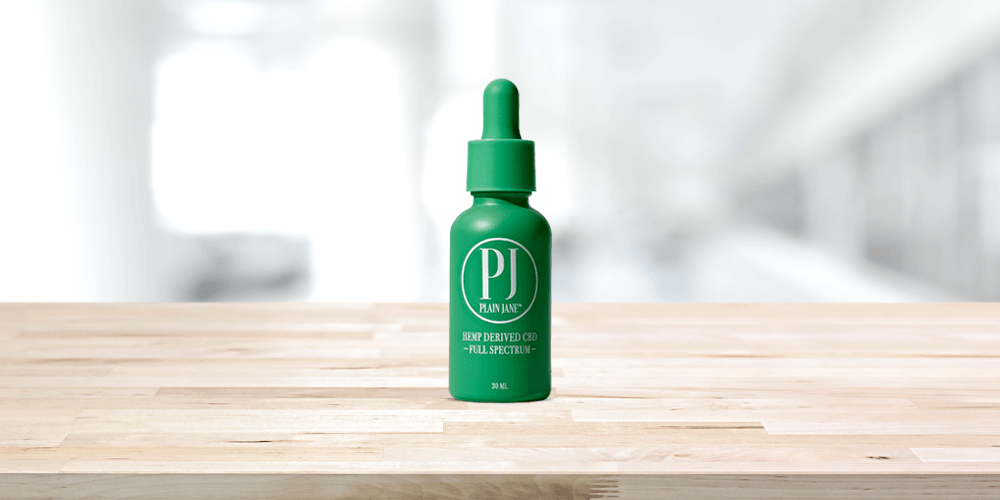 What we love
We love recommending the Plain Jane Full Spectrum CBD Oil because it comes in two potent formulas that reviewers say works well for migraines, stress headaches, and sinus headaches.
This CBD oil from Plain Jane comes in four flavors, making it an appealing option for those who don't love unflavored CBD oils. All four flavors are USDA-certified organic, so they are made from hemp grown without pesticides and fertilizers. This is good for your health and also for the planet. And as a full spectrum oil, this product is high in hemp terpenes, which may enhance its pain management properties.
About Plain Jane
Plain Jane has been providing affordable, discreet, and holistic CBD products since 2018. The company sources its hemp from small, organic farms in Oregon, and lab-tests its CBD oils for purity and safety.
Plain Jane offers a money-back guarantee and easy returns. The company aims to ship all orders within 1 to 3 business days.
Reviews
Customers appreciate that Plain Jane's high-potency CBD oil allows them to take a large dose without having to refill their dropper. Those who suffer from migraines say that taking an ample dose at the first symptom often stops it in its tracks or reduces its severity. Some take a smaller dose daily and say it helps prevent headaches by reducing their stress levels.
The Chocolate Mint flavor of this oil receives a lot of praise. Customers say it has subtle vanilla notes and barely any hemp aftertaste. The Lemon Lime flavor is also well-liked.
Pros:
Available in a very potent formula
Comes in four flavors
USDA-certified organic
High in terpenes for enhanced pain relief
Cons:
5000 mg strength is only available in Natural flavor
Specs:
CBD type: Full spectrum
Size: 30 mL
Strength: 1000 mg/bottle, 5000 mg/bottle
Flavor(s): Chocolate Mint (1000 mg bottle only), Blood Orange (1000 mg bottle only), Lemon Lime (1000 mg bottle only), Natural
Learn more about Plain Jane Full Spectrum CBD Oil today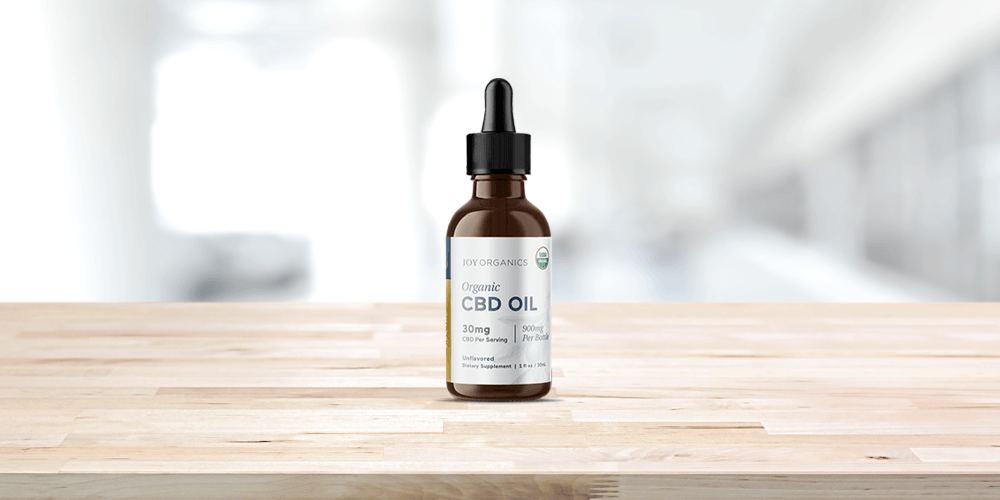 What we love
We love the Joy Organics Unflavored Organic Broad Spectrum CBD Tincture for back pain because it can be taken orally or used topically. Joy Organics recommends adding it to your favorite massage oil, which could be really relaxing and restorative if your back hurts. We also appreciate that it comes in four strengths, including a high potency formula that customers love for their chronic pain management.
This product from Joy Organics is a broad spectrum CBD oil that contains just two ingredients: hemp extract and olive oil. It does not contain any chemical colors or additives. Joy Organics promises that it will not only relieve pain, but also help fight stress and promote a good night's sleep.
This is also a product you can feel good about from an environmental standpoint. It's made with USDA-certified organic ingredients, and delivers via carbon-neutral shipping.
About Joy Organics
Joy Organics is an industry-leading CBD brand that focuses on improving lives through the use of top-quality ingredients. As a family-owned company, it aims to be compassionate in everything it does. Joy Organics started off selling CBD oil, but have since expanded its product line to include a wide variety of salves, sports creams, bath bombs, and more.
Reviews
We saw several glowing reviews from massage therapists who add this CBD oil to their massage oil. They find it helps ease their clients' muscle soreness and backaches. Customers also mention taking it orally for chronic pain relief. It's a popular option among those with herniated discs, fibromyalgia, and rheumatoid arthritis.
Many reviewers reportedly take this CBD oil in the evening because they find it helps them get a better night's sleep.
Pros:
USDA-certified organic
Can be used orally or topically
Comes in four strengths
Delivered via carbon-neutral shipping
Cons:
Specs:
CBD type: Broad spectrum
Size: 30 mL
Strength: 450 mg/bottle, 900 mg/bottle, 1350 mg/bottle, 2250 mg/bottle
Flavor(s): Unflavored
Learn more about Joy Organics Unflavored Organic Broad Spectrum CBD Tincture today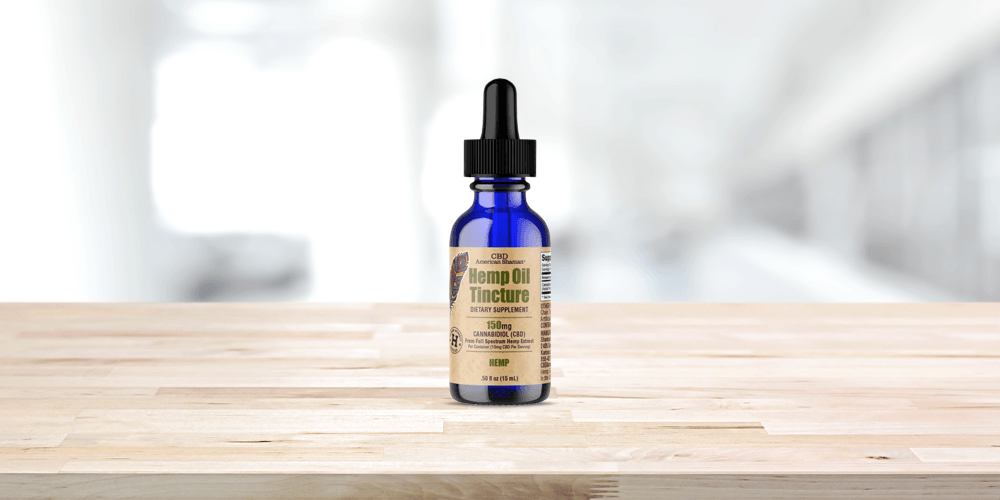 What we love
While several of the oils featured here come in multiple flavors, we felt the CBD brand that tasted the best was CBD American Shaman. The Hemp Oil Tincture comes in five flavors: Cinnamon, Grape, Strawberry Banana, Hemp, and Blueberry Moon. We appreciate the variety and the fact that there are some non-fruit flavors in the mix. If you don't love the taste of natural hemp oil, we suggest trying this brand.
CBD American Shaman Hemp Oil Tincture has more going for it than its flavor, too. This is a high-quality, lab-tested, CBD oil that is available with or without THC. CBD American Shaman suggests using it daily for wellness and relief, and it's available in four different strengths.
The concentrations of CBD may be lower than you're used to seeing, but that's because the company uses nanotechnology to make the CBD more bioavailable, so you get the same effects with a smaller dose.
About CBD American Shaman
CBD American Shaman is dedicated to creating high-quality, safe products. It's US Hemp Authority certified, and lab-tests all of its products. The company also partners with local artists to help bring CBD products and natural healing remedies to communities.
CBD American Shaman offers a 45-day, 100% satisfaction guarantee. Veterans and low-income customers are eligible for discounts through the company's Compassionate Care Program.
Reviews
Customers love the flavors of these CBD oils. The Cinnamon flavor is a favorite among those who don't like too much sweetness. Strawberry Banana gets lots of praise, too, with customers reporting that it barely tastes like hemp.
We saw great reviews left by customers who take this CBD oil for daily stress. They take a dose in the morning and find they're able to face the day with less worry and anxiety. Some reviewers also find this full spectrum CBD oil helpful for pain relief.
Pros:
Increased bioavailability thanks to nanotechnology
Available in five flavors
Made with hemp seed oil and MCT oil
Discounts available for veterans and low-income customers
Cons:
Half the size of most CBD oils
Specs:
CBD type: Full spectrum, broad spectrum
Size: 15 mL
Strength: 150 mg/bottle, 300 mg/bottle, 450 mg/bottle, 750 mg/bottle
Flavor(s): Blueberry Moon, Grape, Hemp, Cinnamon, Strawberry Banana
Learn more about CBD American Shaman Hemp Oil Tincture today
How We Picked The Best CBD Oil For Pain Relief
Pain relief is a common use for CBD oils. So, that meant that choosing the best CBD oil for pain relief involved reading about and trying hundreds of different products. To narrow it down, we looked as these factors:
Product descriptions
We decided to first rule out CBD products based on their product descriptions and labels. We disqualified any oils if they were not lab-tested, and if the company did not include a detailed list of ingredients on the label and their website.
Customer reviews
Our next step was to read reviews. We looked specifically for reviews written by customers who mentioned acute or chronic pain. These customers tended to prefer certain CBD oil brands to others, and so we took a closer look at those companies. What did customers say about the flavors? Did they get any other benefits from the CBD oil, such as stress relief or sleep support?
Firsthand testing
Our final step was to test the front-runners ourselves. For this step, we relied on a team of testers, all of whom had their own experiences with pain. Based on their experiences and reports, we were able to see how well each of these CBD products helped manage pain from arthritis, backaches, headaches, and more. We also gained some insights into which CBD products were the strongest, the most flavorful, and the fastest-acting. After compiling our testers' data, we were able to choose seven of the most reputable CBD brands to feature in this article.
What Is CBD Oil?
CBD itself is a substance made by the hemp plant. It can be removed from the hemp plant via various extraction methods. Over the years, CBD has been reported to have a number of health benefits. It can help manage anxiety and depression, relieve pain, and reduce inflammation.
CBD oil is essentially an emulsion of CBD plus a carrier oil. The carrier oil is used to dilute the CBD to the desired strength. CBD companies often use MCT oil or coconut oil as a carrier oil, but you'll also see CBD products made with olive oil or hemp seed oil.
CBD oil is usually taken orally. However, some formulas can also be applied topically.
Benefits of CBD for Pain Management
Why would someone use CBD for pain relief instead of relying on another remedy or medication? Here are some key benefits of CBD as a pain reliever:
Naturally Substance
Some people, after experiencing side effects from various pain relief medications, do not want to rely on other substances that have been artificially produced in a lab. CBD is not a lab-made chemical. It comes from natural hemp. Humans have been ingesting and using various hemp products for centuries.
Widely Available
You do not need a prescription to purchase and use CBD oils. You don't even have to visit a specialty store (although there are lots of great specialty CBD stores out there). You can find CBD oils online, at health food stores, and even at some grocery stores.
Eases Stress and Insomnia
Pain and stress often go hand-in-hand. Stress can make pain seem worse, and being in pain can stress you out. Pain can also make it difficult to sleep, and yet you may notice your pain more when your sleep quality is suffering. CBD not only addresses pain directly, but can also help reduce stress and promote better sleep. This holistic, multi-benefit approach makes it a balanced and effective choice for chronic pain management.
Adjustable dosages
You can modify your dose of CBD oil according to your needs at any particular time. If your joint pain is worse one day, you can take an extra dose of CBD. If you know you're about to be physically active, you can take some more as a preventative measure. This leads to better pain relief, and it also helps you feel more in-control of the way you're managing pain.
How CBD Oil Works to Manage Pain
The best way to use CBD oil for pain is usually sublingually. The word "sublingual" means "under your tongue." Use a dropper or needleless syringe to squirt the CBD oil under your tongue. Let it sit there for about 30 seconds before swallowing.
You can also take CBD by swallowing it right away. Either squirt it onto your tongue and swallow it immediately, or add it to your food or beverage.
To get the best results from CBD oil for pain, take it every day. Some people even take it twice a day – morning and evening.
You do not need to take CBD oil with a snack or drink. However, some people do find that it upsets their stomach to take CBD oil on its own. If this happens to you, try eating a small snack, like some cheese or a handful of nuts, before taking your CBD oil.
How Long Does it Take for CBD Oil to Work?
If you take CBD oil sublingually, you'll generally start feeling its effects in around 15 minutes. If you swallow it right away without letting it sit under your tongue, it will take closer to an hour to start working. Its stress-relieving benefits tend to appear shortly before the pain relief.
Side Effects of CBD
While most people do not develop side effects from CBD oils, some people do have mild reactions. These can include dry mouth, fatigue, nausea, and changes in appetite.
Here are a few ways to reduce your risk of side effects if using CBD oil for pain:
Use the smallest effective dose
Take CBD oil with a small snack
Sip water to prevent or ease dry mouth
If full spectrum CBD oil makes you tired, try a broad spectrum CBD oil
Your risk of side effects may be higher if you take CBD products with certain medications, such as antidepressants or anti-seizure medications. So, talk to your doctor before adding CBD oil to your routine if you're already using other medications, remedies, or herbal treatments for chronic pain.
FAQs
Will CBD make you high?
No, taking CBD oil for pain will not cause you to feel high. It does have some effects on the mind. Namely, it can cause you to feel less anxious and more relaxed. However, CBD products are not intoxicating in the way that THC is intoxicating. You should be able to function, think clearly, and go about your day when using CBD.
Can CBD help with rheumatoid arthritis symptoms?
Yes, CBD products can be good remedies for rheumatoid arthritis. They're not a cure, but studies have shown that they have anti-inflammatory properties and can relieve pain associated with this condition. If you are currently taking prescription medications for your rheumatoid arthritis, do not stop taking them without first checking with your doctor. Ask your doctor if it is safe to take CBD oils for pain in conjunction with your current medications.
How much CBD should you take for pain?
Everyone's body reacts to CBD differently. Even with the best CBD oils, your dose will depend on your weight, how well you absorb CBD, and the level of pain you are seeking to manage. Most CBD oils for pain have dosing instructions right on the bottle. This are a good starting point as you work on discovering your own ideal dose.
It's common for people to start by taking about 10 to 20 mg of CBD per day. See how your body reacts and, if you are still in pain after a few days, increase your dose by another 5 mg. Keep increasing your dose a few milligrams at a time until your pain is under control.
What is CBD isolate?
CBD isolate is only CBD. Full spectrum CBD oils and broad spectrum CBD oils, which both contain terpenes and minor cannabinoids found in the hemp plant. Meanwhile, CBD isolate is pure CBD oil.
The good news is that CBD isolate does have pain-relieving benefits. However, if you take an oil made with pure CBD, you may be missing out on additional benefits you could be getting from the terpenes and other hemp compounds.
That's why many people believe full spectrum CBD oil and broad spectrum CBD oil are often better choices for pain relief. You may, however, want to take a CBD isolate product if you find full spectrum and broad spectrum products to be too strong or make you sleepy. Or if you're simply looking to avoid THC, you can be sure to do that by using a CBD isolate oil.
Is CBD addictive?
No, CBD is not known to have addictive properties. Its potential for addiction has been studied, and researchers found that it performed similarly to a placebo in terms of common markers for addiction.
This is one advantage that CBD has over some other pain relievers. You can take it every day or as needed without the worry of dependence. If you miss a dose or decide to stop taking CBD, you should not experience any withdrawal symptoms, cravings, or other worrisome effects.
Conclusion
CBD oil is a non-addictive, non-intoxicating, all-natural substance that can provide pain relief and relaxation. Whether you struggle from frequent headaches, ongoing back issues, or joint pain due to arthritis, we suggest trying CBD oil for pain relief.
There is a great variety of broad spectrum and full spectrum CBD oil formulas that can help with chronic pain. Above all else, we recommend looking for a brand that is lab-tested and made with clean, US-sourced ingredients. We're confident that we've found the very best CBD oils for every type of pain you may be dealing with.
Summary of the Best CBD Oils for Pain
1. Best Overall CBD Oil — Aspen Green Full Spectrum CBD Oil
2. Best CBD Oil for New Users — CBDistillery Full Spectrum CBD Oil Tincture
3. Best Broad Spectrum CBD Oil — Green Roads Broad Spectrum CBD Oil
4. Best CBD Oil for Daytime Use — Sunday Scaries Tincture for Chillin'
5. Best CBD Oil for Headaches — Plain Jane Full Spectrum CBD Oil
6. Best CBD Oil for Backaches — Joy Organics Unflavored Organic Broad Spectrum CBD Tincture
7. Best Flavors — CBD American Shaman Hemp Oil Tincture

This is a paid partnership between Originated Media and Boston Magazine's City/Studio
---