Looking for a Relaxing Getaway? Here's the Perfect New Hampshire Weekend Itinerary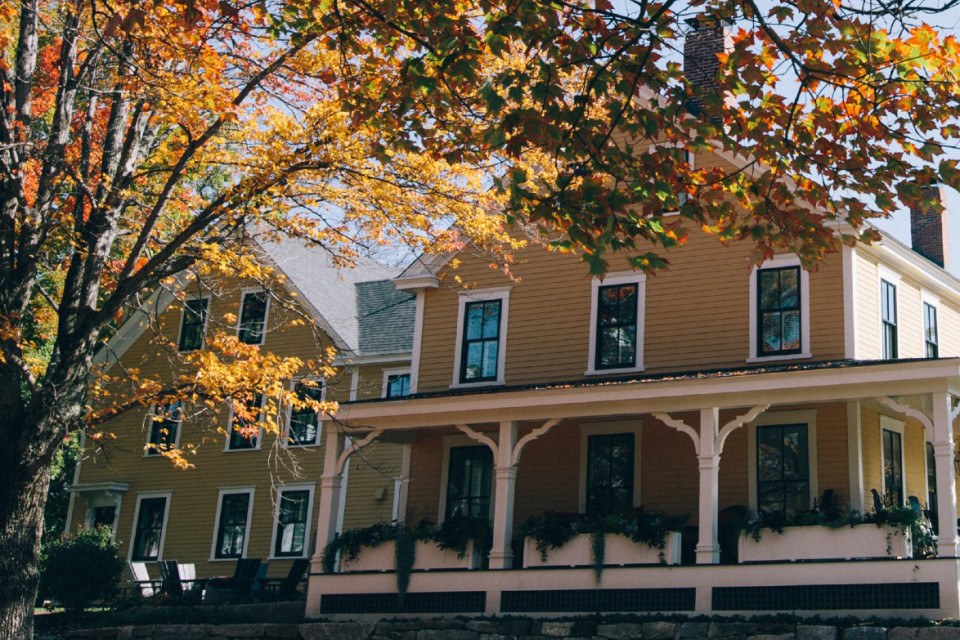 New England is famous for its foliage, but the most peaceful time of year is when the leaves have fallen and the crowds of leaf peepers have gone home. It's when you can really take deep breaths and get in touch with nature without jostling for the best views. Late fall and winter are thus wonderful times to sneak away – if only for a few days – for a rejuvenating getaway close to home.
Don't bother with making plans: We have your perfect escape mapped out within a two-hour drive from Boston. Wolfeboro, New Hampshire is home to Pickering House Inn, recently named by the readers of Travel and Leisure as the number one resort hotel in New England, number three in the country, and number 34 in the world. Grab your walking shoes (or snowshoes when the time comes) and prepare for outdoor activity because you won't be able to resist a few days away at the luxurious Pickering House.

Stay in a historic room without sacrificing amenities
Pickering House Inn is a magical place where your weekly responsibilities fade away and you feel at peace the minute you step inside the front door. After a two-year renovation, Pickering House Inn has all the charm and beauty of a historic property—but with no shortage of luxury amenities. The 10 beautifully styled, spacious rooms feature elements like heated bathroom floors and electronic shower controls, hardwired makeup mirrors, top-of-the-line linens and mattresses, and a perfectly curated mid-1800s-meets-2021 aesthetic. You'll be traveling back to simpler times with all the benefits of modern comfort in a five-star boutique hotel. A luscious breakfast is included in your stay, but this is by no means your typical B&B. If you are looking for top-of-the-line hospitality, you've found your place.

Enjoy nature from any distance you prefer
If you want to soak in the scenery, take a short stroll to relax in Cate Park, overlooking Lake Winnipesaukee, the third-largest lake in New England. If you are feeling a bit more ambitious, Bridge Falls Path, the 11-mile Cotton Valley Rail Trail, and the Lakes Region's Ossipee mountain range offer a variety of trails with incredible lake views. The breathtaking mountains and lakes surrounding Wolfeboro will soothe your soul.
If you decide you would rather visit in winter, you're in luck! Wolfeboro has some of the best cross-country skiing in New Hampshire within walking distance from Pickering House Inn. Nordic Skier right in Wolfeboro's downtown will set you up with equipment, trail maps and "how-tos" to get you on your way! When you are ready to rest your legs, curl up in a rocking chair on the wrap-around porch, warm up by the fire pits on the Inn's two patios, or admire nature from afar in the Inn's fireplace gathering spaces.

Dine at an outstanding sought-after restaurant
PAVILION, the restaurant created by the same team that brought us Pickering House Inn, opened in December 2020 next door to the Inn and has since won over both the local and visiting crowds. Led by Executive Chef Jonathan Hudak, the team has developed a seasonally inspired, ingredient driven menu that gets rave reviews from guests who are accustomed to exceptional dining. From pan-roasted Rohan duck breast, to heirloom tomatoes with burrata and peaches, to crispy Berkshire pork belly, the local farm-sourced options will have your mouth watering. New England craft beers, an extensive wine list, and custom-crafted cocktail options complement the bursting flavors of your meal. Then, finish your meal with panna cotta, a choice of homemade ice cream (roasted banana, buttermilk-strawberry, or blueberry-yuzu sherbet), and more.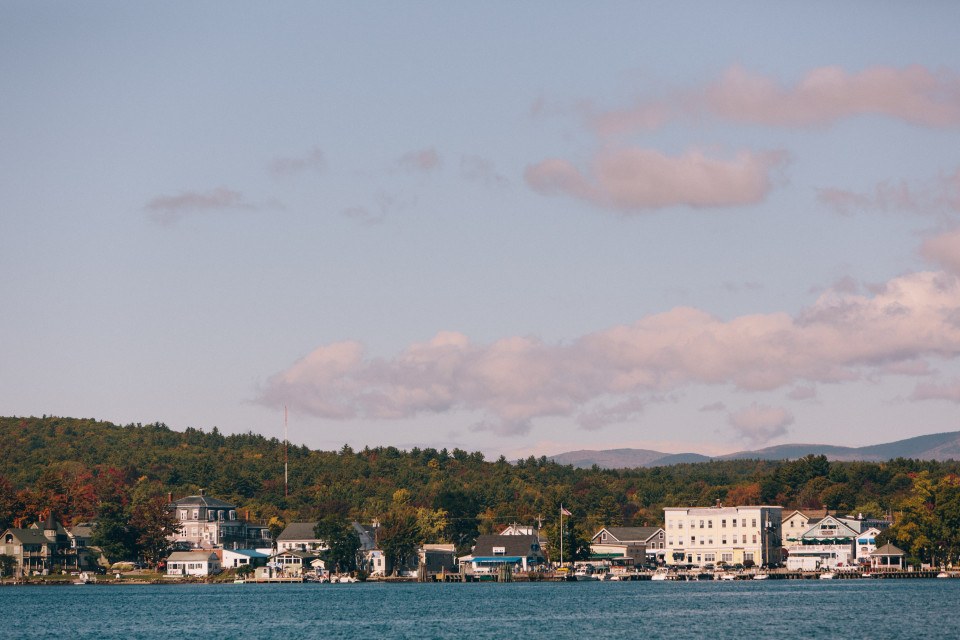 Do some shopping and sightseeing in downtown Wolfeboro
Pickering House Inn is tucked right in the edge of Wolfeboro's charming downtown. Just a short stroll away, you'll find everything from fine art to small trinkets to upscale gifts and outdoor and fishing gear. Looking for a good book? Don't miss The Country Bookseller. Need a great, casual outfit? Stop by Back Bay Clothing. Want to pamper your pet? Winni Paw Station is the place to go.
If you work up an appetite, try the local beer and creative pub food at Burnt Timber, the homemade soup and sandwiches at Bayberry Juice Bar, or fabulous Mexican food at El Centenario.
Explore the surrounding area
Wolfeboro may be known as "America's Oldest Summer Resort" but the area has plenty of attractions when the summer crowds disappear and pace gets slower. Take a short drive along the lake and into the countryside. You'll discover Tamworth, a charming town that is home to Tamworth Distilling, a craft, small-batch distillery that offers shopping, tours and events. Or head over to Moultonborough to explore the Castle in the Clouds historic estate. The estate closes for tours October 24 but the grounds offer miles of hiking trails even off season.
For more information and to plan your fall visit to Pickering House Inn today, visit pickeringhousewolfeboro.com
This is a paid partnership between Pickering House Inn and Boston Magazine's City/Studio
---