See Wearable Art 2014 at Copley Place
Designs by MassArt fashion students are now on display, and they'll also be featured in a runway show during Boston Fashion Week.
---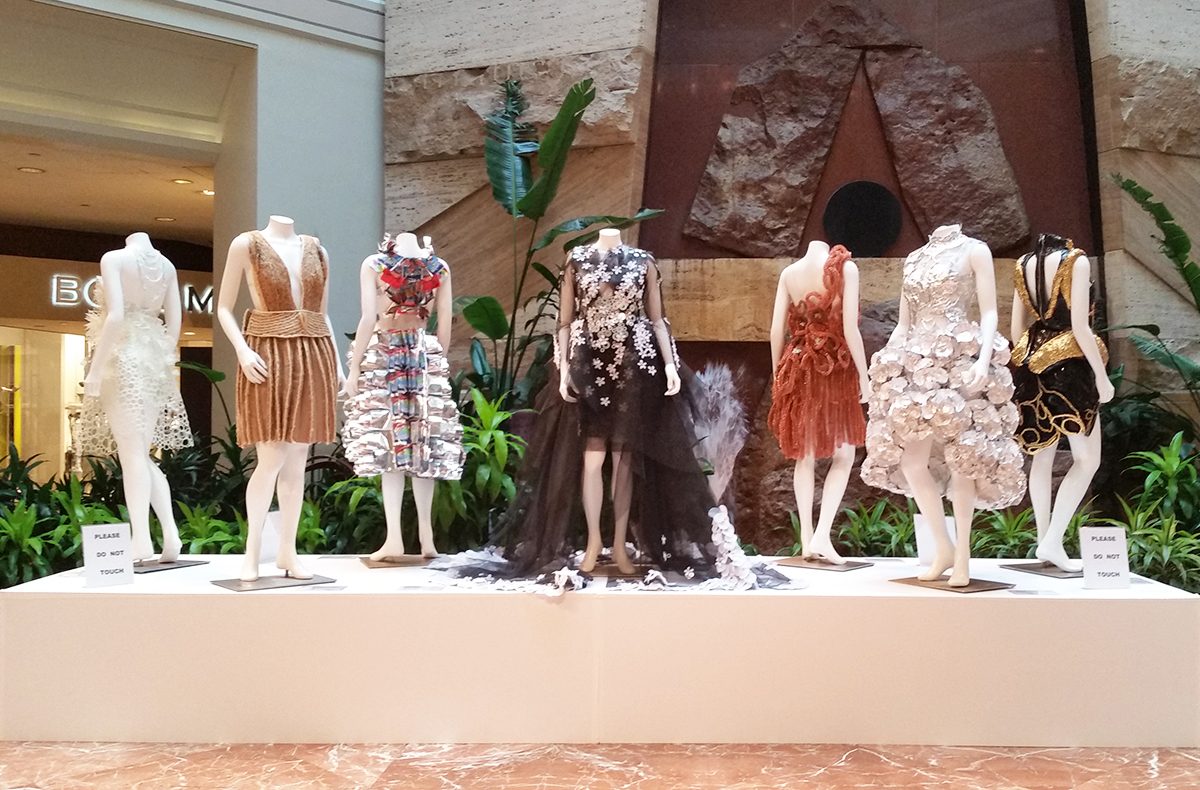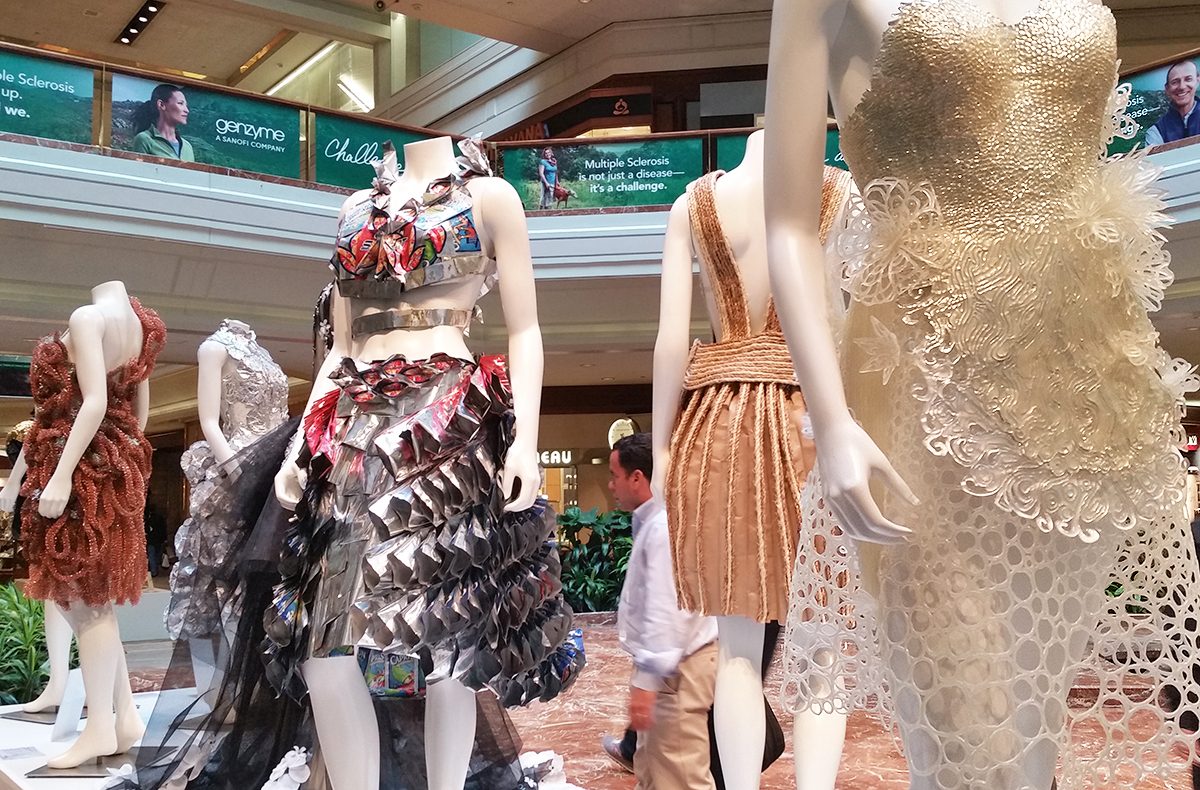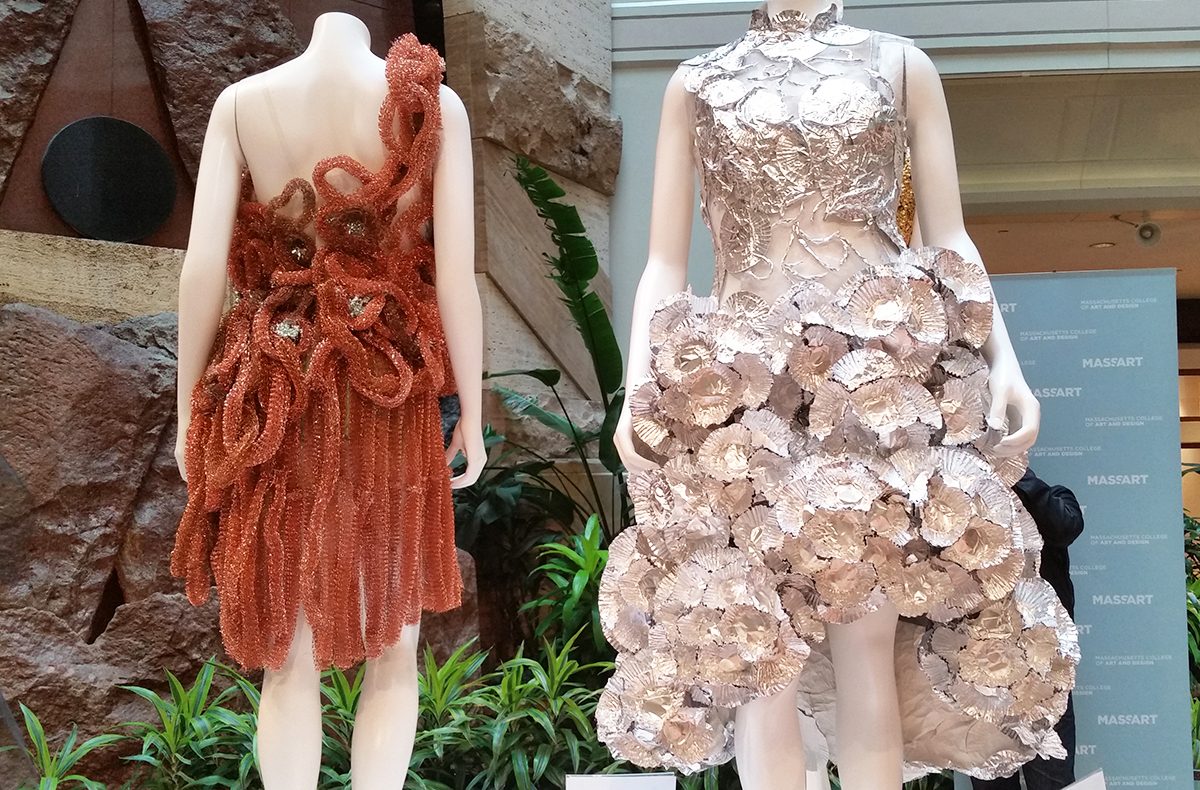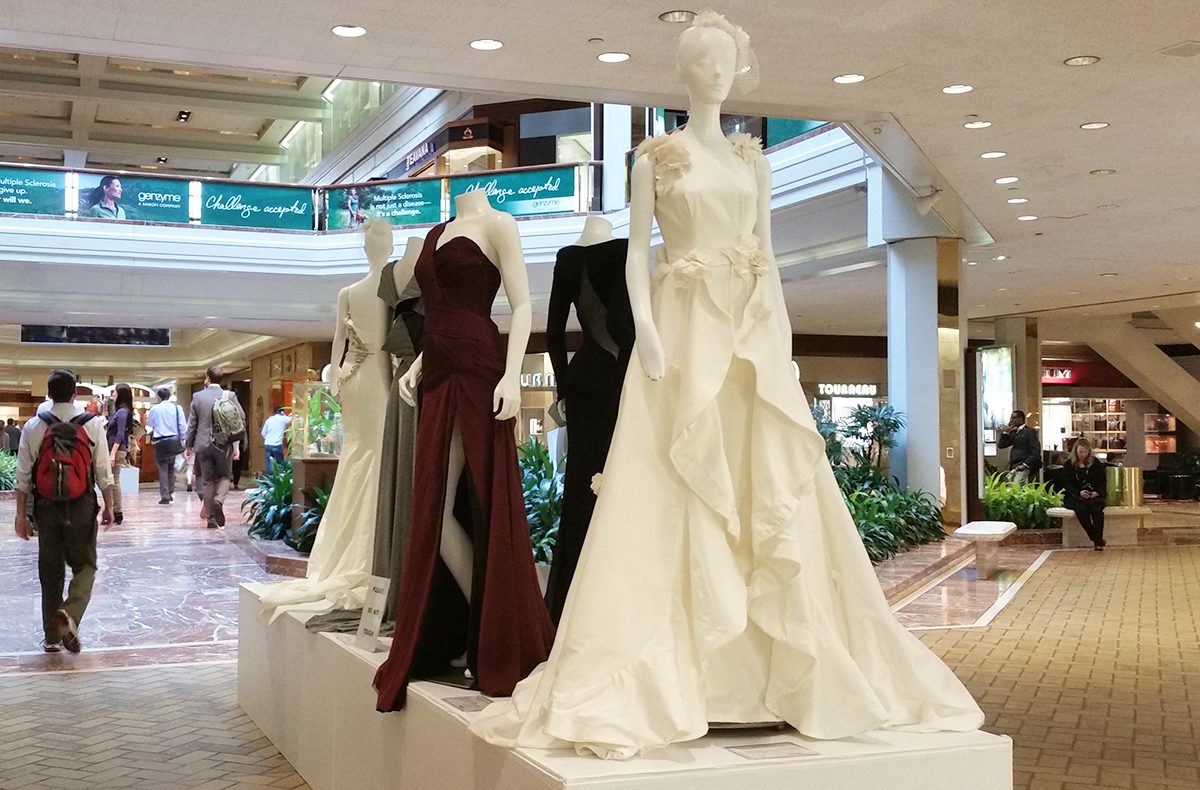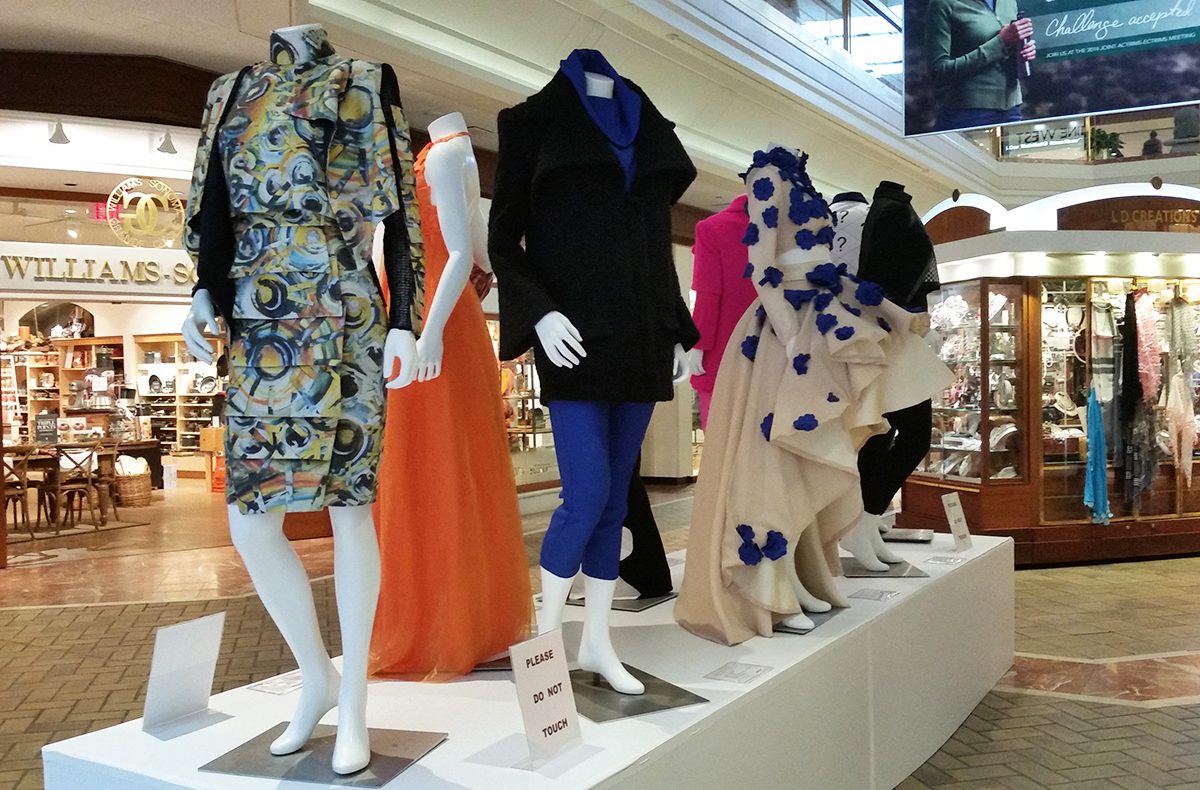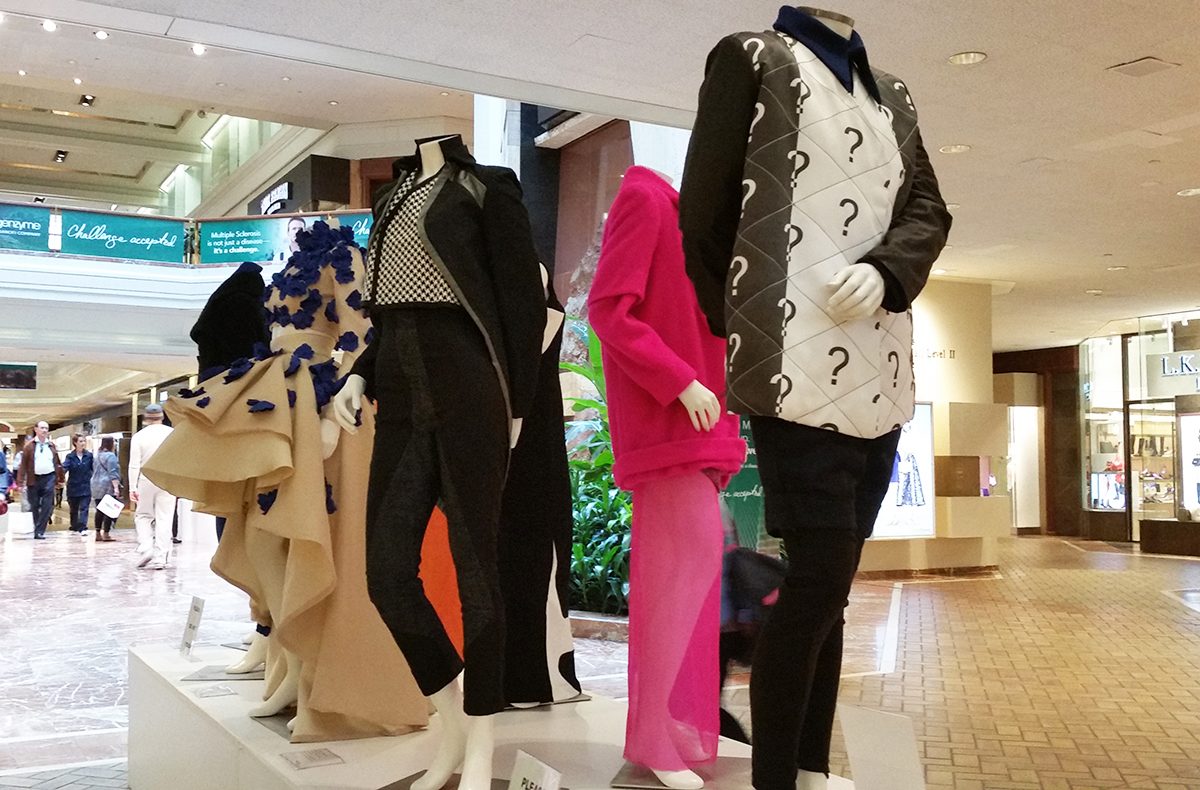 ---
Each year, fashion students at MassArt show off their final projects and collections at a big fashion show in the spring. They range from seniors' final showcases to the popular Wearable Art design challenge, similar to the unconventional materials challenge on Project Runway.
For Wearable Art, students are assigned the task of creating looks out of non-textiles. And just like on Project Runway, the more wacky the material, the more fun it is for audiences to see.
Many of this year's looks, which walked the runway in May at the Castle at Park Plaza, went on display at center court in Copley Place on Sunday, and will remain on view to the public through October 5. In addition to the Wearable Art looks, passersby will also find red carpet looks, outerwear, and ready-to-wear designs by MassArt's fashion students.
On October 8 during Boston Fashion Week, the looks will be featured in a public runway show also located at center court in Copley Place.
Wearable Art 2014 will be on display through October 5; runway show takes place October 8 at 6 p.m.; Center Court in Copley Place, 100 Huntington Ave., Boston.
---
SEE MORE:  Wearable Art 2013 | Wearable Art 2012
---