Best of Boston
Best Kitchen Supplies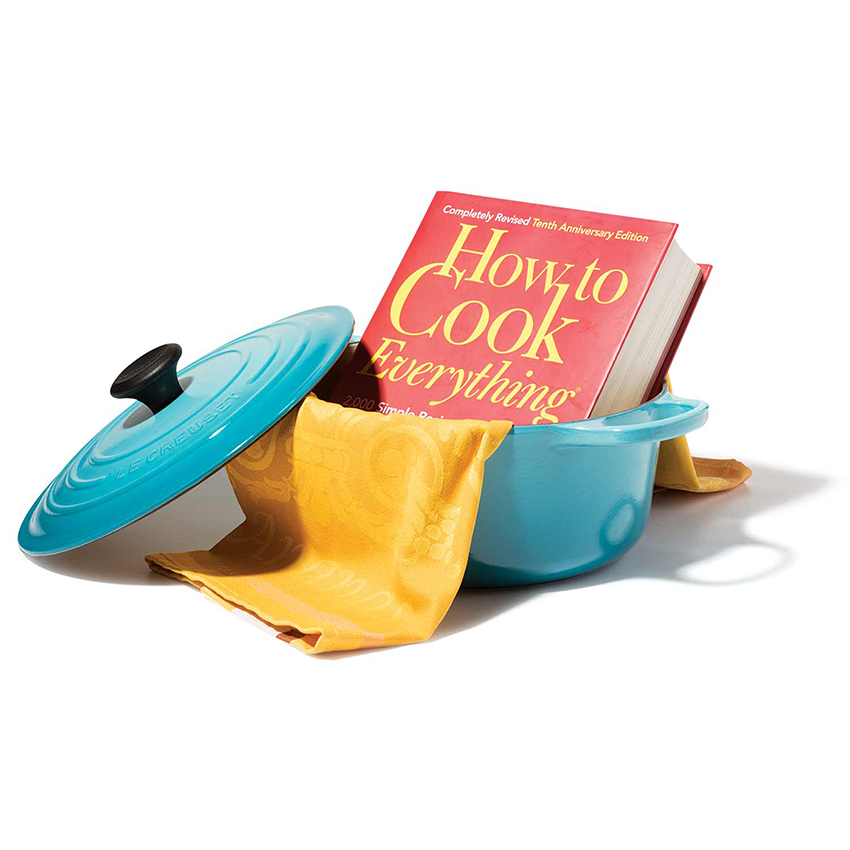 Cambridge
Yes, Local Root sells the requisite Le Creuset Dutch ovens and essential cooking bibles from Bittman and Waters. But you'll also find more-obscure culinary gadgets, [...]
read more»
2014 Best Kitchen Supplies
Aspiring home chefs should forgo the big-box stores and their cheap gadgetry for Local Root, where owner Jonathan Henke, of Didriks fame, brings his sophisticated [...]
read more»
2013 Best Kitchen Supplies
Cambridge
At this Cambridge cookery boutique, spatulas, whisks, and pasta makers are on display next to exquisite Alessi pots and pans and saber-sharp David Mellor knives. [...]
read more»
2012 Best Kitchen Supplies
Chestnut Hill
To make a decent soufflé or terrine, you must first find the proper gadgetry. Look no further than Sur La Table, which stocks tools, pots, [...]
read more»
2011 Best Kitchen Supplies
Boston
When Kitchen Arts closed last year, homechefs lost a good friend—a hardware-store-like shop stocked with culinary tools. Thankfully, Jennifer Hill (co-owner of Blackstone's of Beacon [...]
read more»
2009 Best Kitchen Supplies
Boston
Not much changed when KitchenArts picked up and moved a block down Newbury this spring: Getting into the tiny space is still a squeeze, and [...]
read more»
2008 Best Kitchen Supplies
Caught between bare-bones restaurant-supply stores and overstyled kitchen emporiums, home cooks in search of a good sharp knife and a turkey baster are left with [...]
read more»
2007 Best Kitchen Supplies
It must be tempting for a purveyor of kitchen goods to dazzle browsers with gizmos. KitchenArts doesn't need to. True, it has some trendy doodads [...]
read more»
2006 Best Kitchen Supplies
Boston
Chartreuse colanders and French blue ramekins can dress up a cupboard. But if you really love cooking, you know kitchens should be more function than [...]
read more»
1998 Best Kitchen Supplies
Boston
Need a springform pan for a mile-high cheesecake? Eastern Bakers has Boston's broadest, deepest, and widest inventory for baking, pastry-making, and all breeds of professional [...]
read more»
1997 Best Kitchen Supplies
Boston
Looking for just the right-size saute pan or properly weighted knife? This family-run shop has all the best accouterments for the kitchen and is notable [...]
read more»
1995 Best Kitchen Supplies
Boston
An extensive selection of professional-quality pots, pans, and other cookware makes this place essential for chef-wannabes.
read more»
1995 Best Kitchen Supplies, Suburban
Dedham
Pressure cookers, pasta machines, potholders, plates—everything you might need in the kitchen can be found at this cook's paradise, plus lots of cooking demos and [...]
read more»
1992 Best Kitchen Supplies
Boston
Don't go for the fancy catalog stuff. But if you want to outfit a kitchen for a professional, Eastern Baker's Supply can't be beat.
read more»