KAREN M. KEANE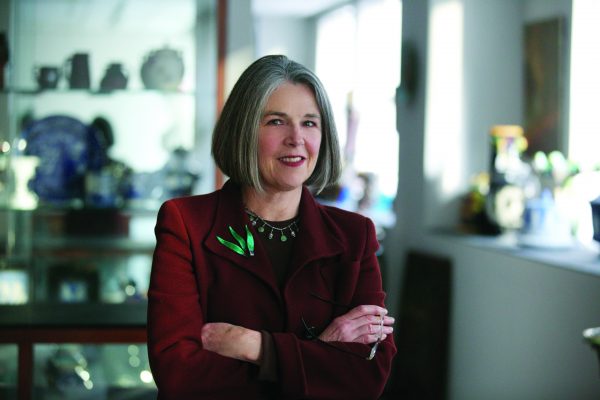 KAREN M. KEANE
Skinner, Inc.
617.350.5400 | skinnerinc.com
As CEO of Skinner, Karen oversees the operation of one of the world's leading auction houses, attracting top consignments and commanding record-breaking prices in the international marketplace. With renowned expertise and extraordinary service, Skinner is the place for buyers, consignors, and the passionately curious. Skinner holds offices in Marlborough, Boston, New York, and Miami.
Who or what inspired you as a child to enter the antiques business?
Antiques have always fascinated me because of the stories they tell. As a small child, I remember being intrigued by a large 19th century Japanese Cloisonné charger decorated with chrysanthemums that my grandfather had carried under his arm from America to Poland, and back again. The craftsmanship and design of the piece was superb. It was an object that spoke of a different time and place. I instantly wanted to know where, why, how, and when was it made.
Why is location important to the success of your business?
Boston has been integral to Skinner's growth as an international auction house. The New England region is steeped in history and provides us with an intelligent and passionately curious clientele. It is welcoming to international travelers and offers a sophisticated atmosphere to both buyers and sellers alike. We also have locations in metropolitan areas such as New York and Miami, but our buyers come from all 50 states and over 100 countries. The internet has allowed our business to truly be a global marketplace.
If you could give advice to other women hoping to start a business, what would it be?
Follow your passions! When you get up to go to work in the morning, it should be for something you love.
Who was your role model growing up?
I'd have to mention my grandfather again. He was a self-taught man who worked hard, loved to read, and was interested in the world around him. He drove a steam locomotive engine for the Erie Lackawanna Railroad until he was seventy years old. He raised prize winning roses and immersed himself in the politics of the day. He was a free thinker with a positive attitude, and he collected a few antiques.
Did you always want to run your own business?
Although I first came to the antiques business as a specialist in Americana, I soon appreciated the organizational skills it took to run and grow a business. I wanted to be a part of the planning and strategy a business requires. I learn something new every day at my job. It may be an esoteric fact like the distinctive silky violet blue color that makes Kashmir sapphires most valuable or management techniques for implementing stand operating procedures. In the end, this business is organic and shifting constantly—the intellectual rewards to responding and shaping those changes are deeply gratifying.
Who do you consider your mentor?
Robert W. Skinner, founder of Skinner Auctioneers and Appraisers, taught me that the antiques business is a sharing business. It isn't a winner take all arena. We are all part of a network of colleagues which includes auction houses, collectors, dealers, museums, and other nonprofits dedicated to the education of our material culture.
---