Boston Marathon 2015 Photos
Check out scenes from the finish line of the 119th annual race, including winners, celebrity runners, a selfie stick appearance, and much more.
---
Despite heavy rains throughout the day, large crowds gathered on Boylston Street for the city's favorite tradition—the Boston Marathon.
In the morning, Tatyana McFadden became a consecutive, three-time Boston Marathon champion, a day shy of her 26th birthday. She participated in the race as a member of Team MR8, in honor of Martin Richard, the 8-year-old boy killed in the 2013 bombings, and shared her golden victory wreath with his father, Bill. McFadden's victory followed a 1:29:54 finish by Marcel Hug of Switzerland, who unseated defending champion Ernst Van Dyke in the men's wheelchair division.
Mayor Marty Walsh crowned Lelisa Desisa of Ethiopia as the men's elite champion, as well as Caroline Rotich of Kenya as the women's elite champion. Last year's men's winner Meb Keflezighi, the first American to win the race in more than 30 years, placed eighth in this year's race, and crossed the finish line with class—hand in hand with Charlestown native Hillary Dionne.
Four waves of runners followed the elites, who braved gusty winds and heavy downpour to make their way into the city from Hopkinton. They included Rebekah Gregory, a survivor of the 2013 attacks, Lord of the Rings star Sean Astin, who ran with Team MR8, and Orange Is the New Black star Uzo Aduba, who ran with the Dana-Farber Cancer Institute.
As runners continued to cross the finish line, the announcer called for a moment of silence at 2:49 p.m., in memory of the victims of the 2013 bombing, followed by a loud cheer—the loudest of the day—for "the greatest marathon in the world." The idea was reinforced later in the evening when, although the official clock was stopped at around 5:25 p.m., runners continued to make their way down Boylston Street, and spectators continued to cheer them on despite the rain.
Below, check out photos from the 119th Boston Marathon:
---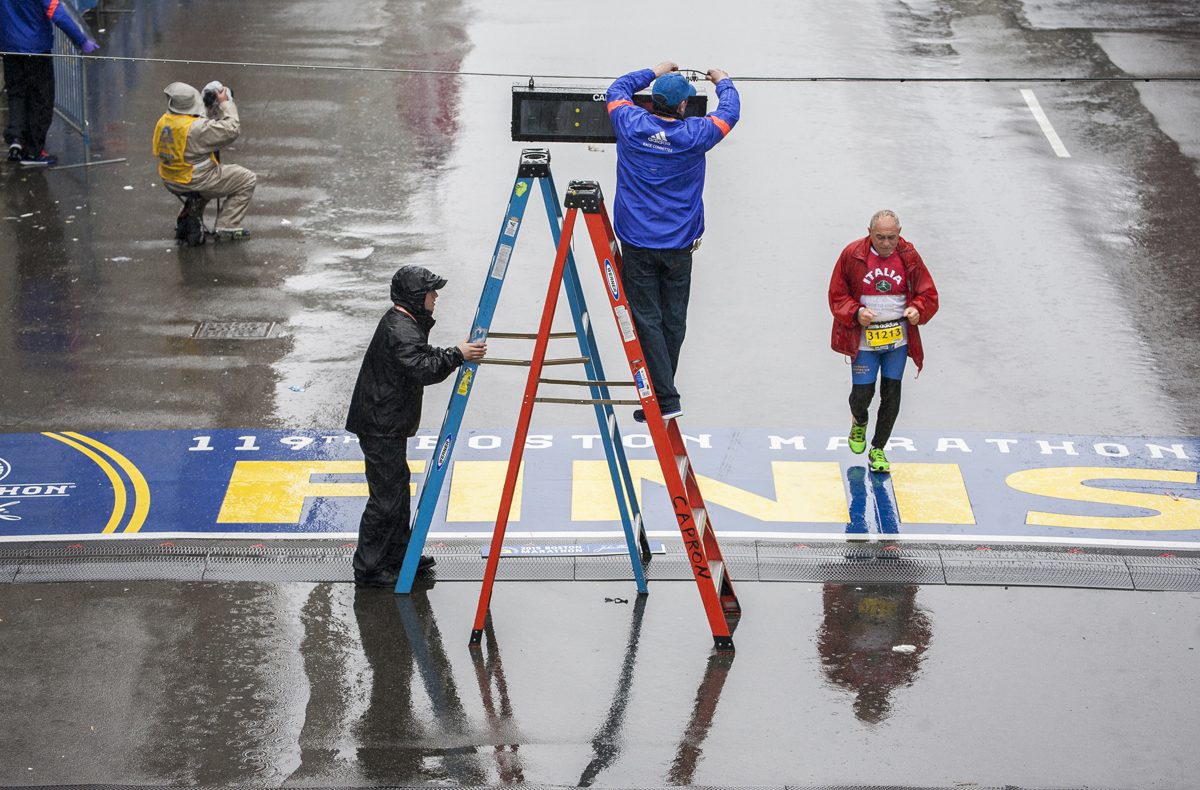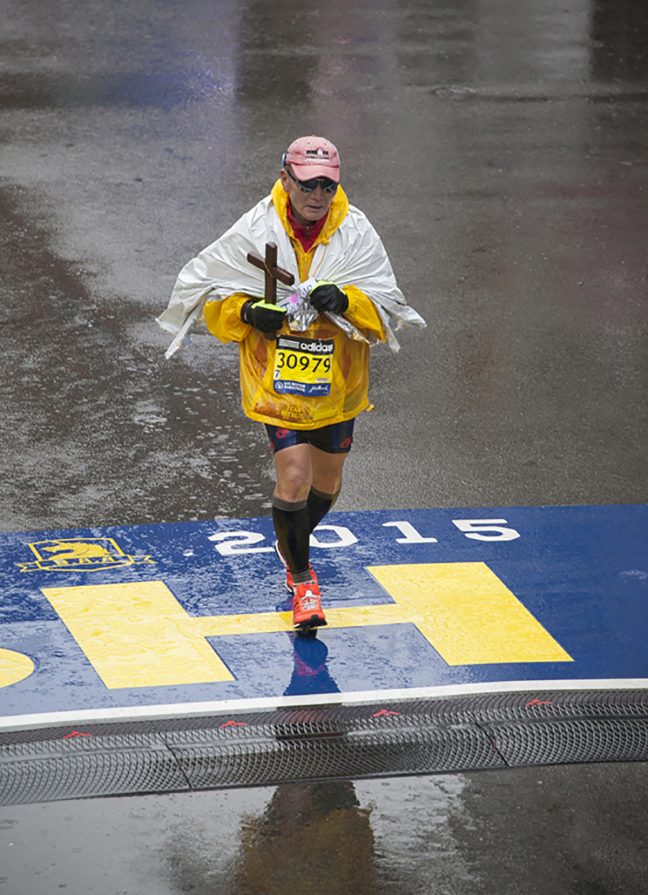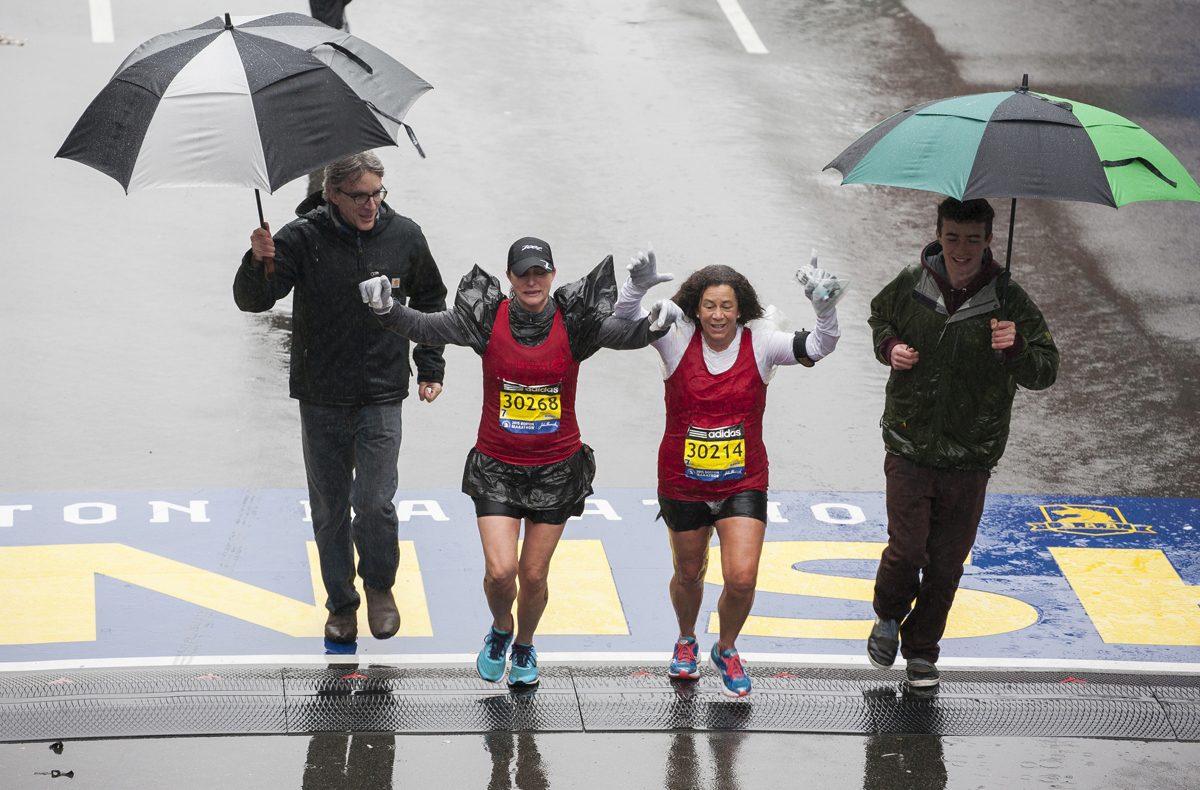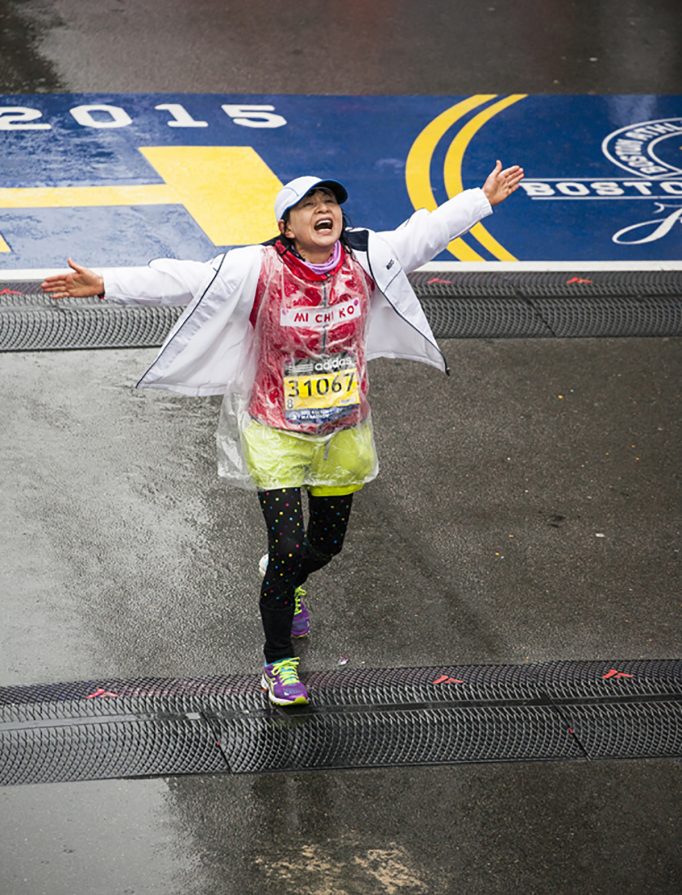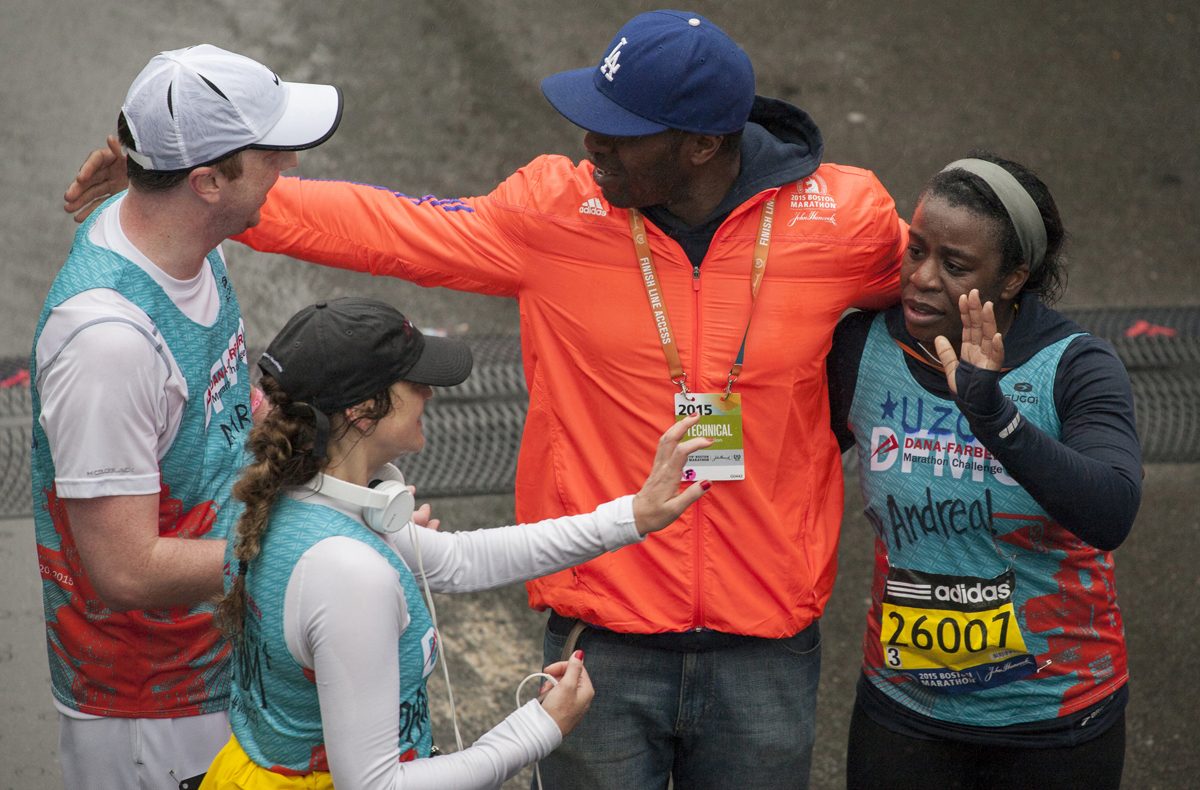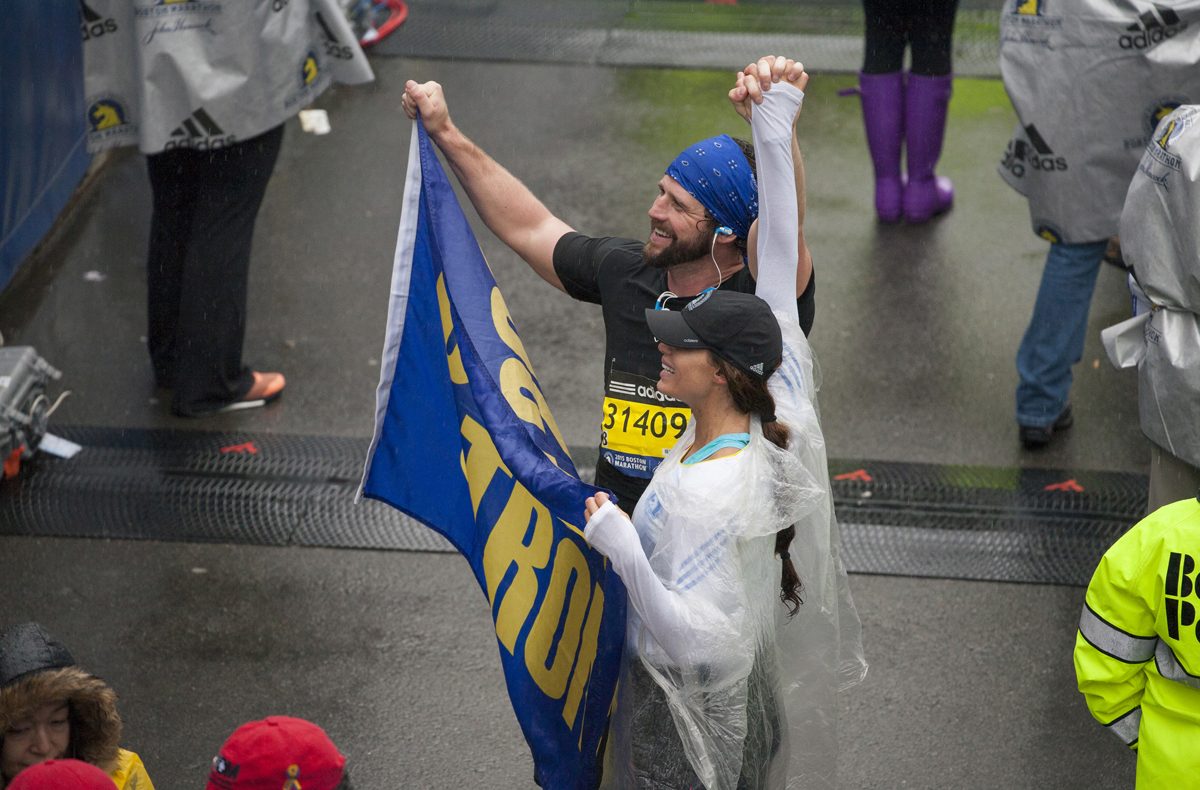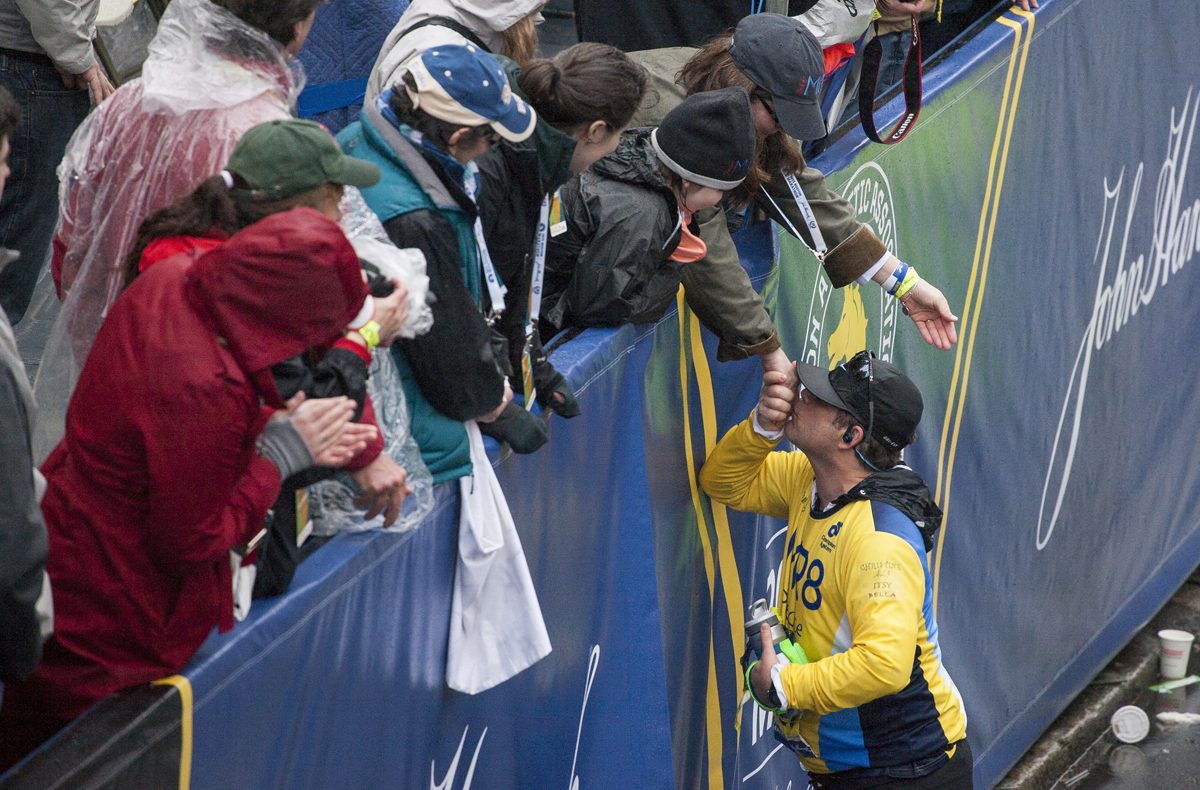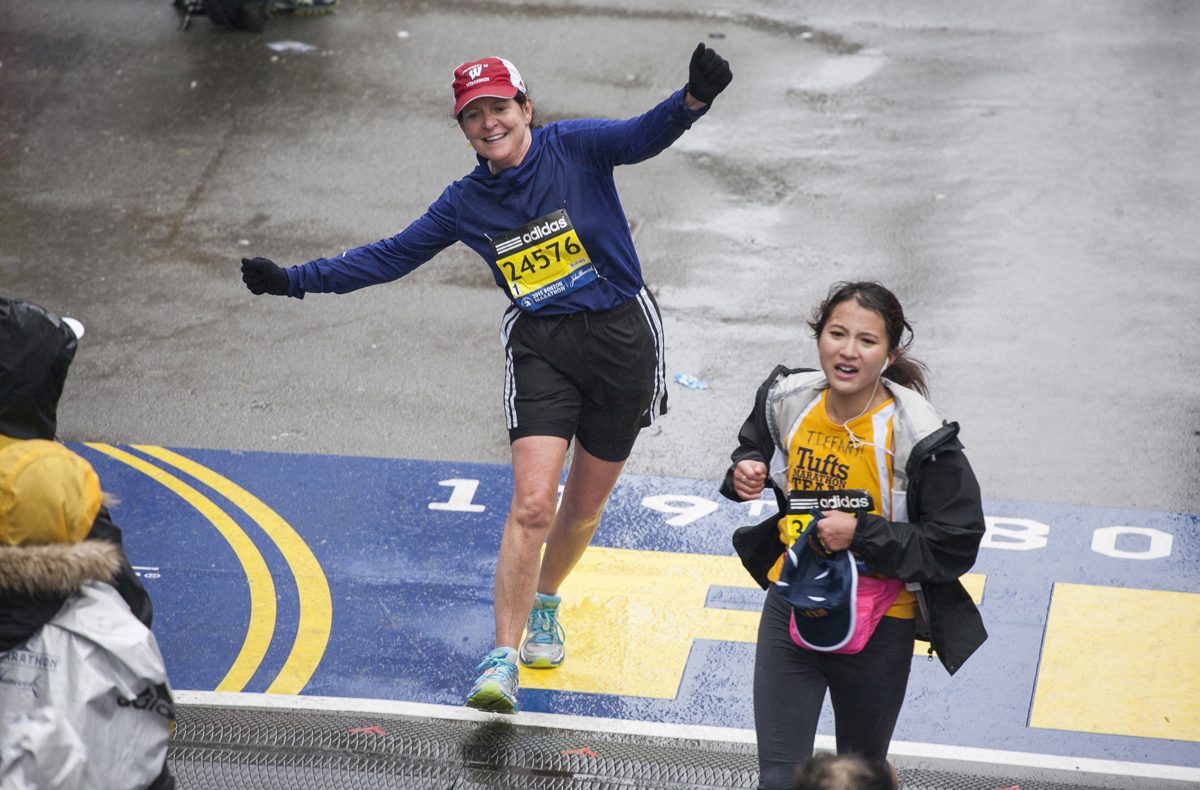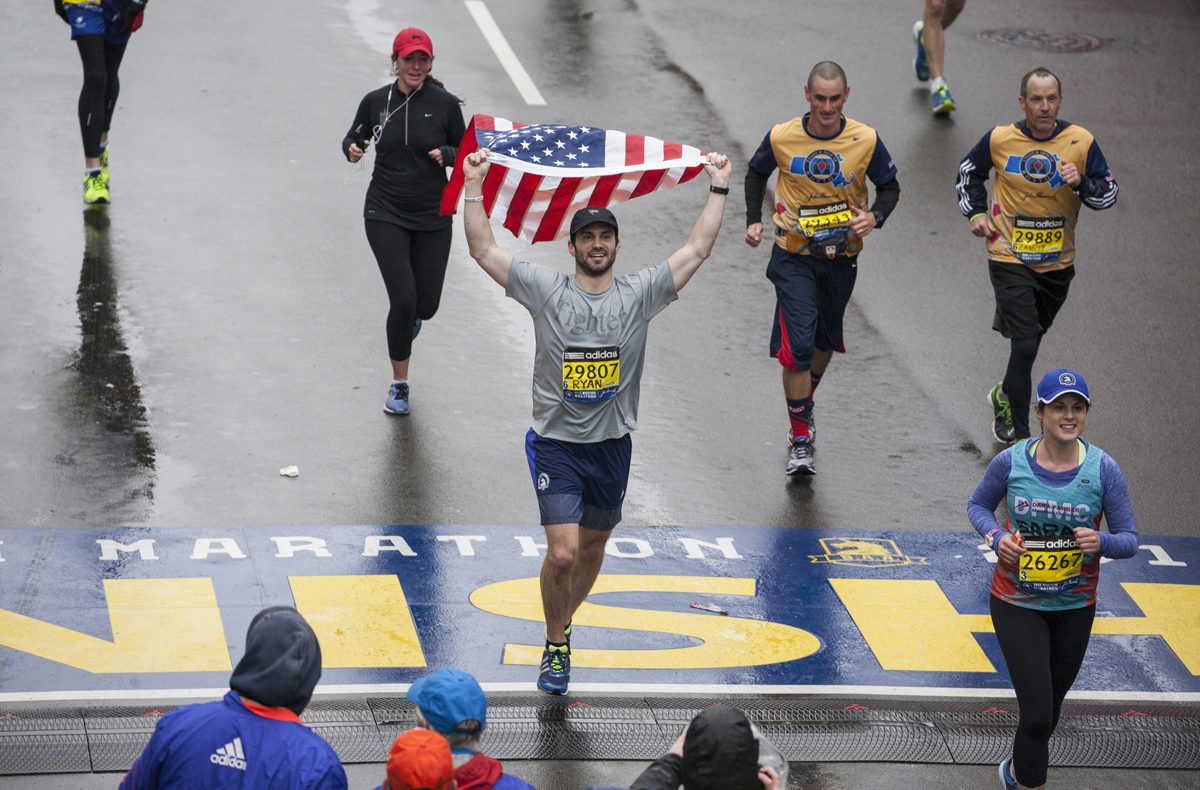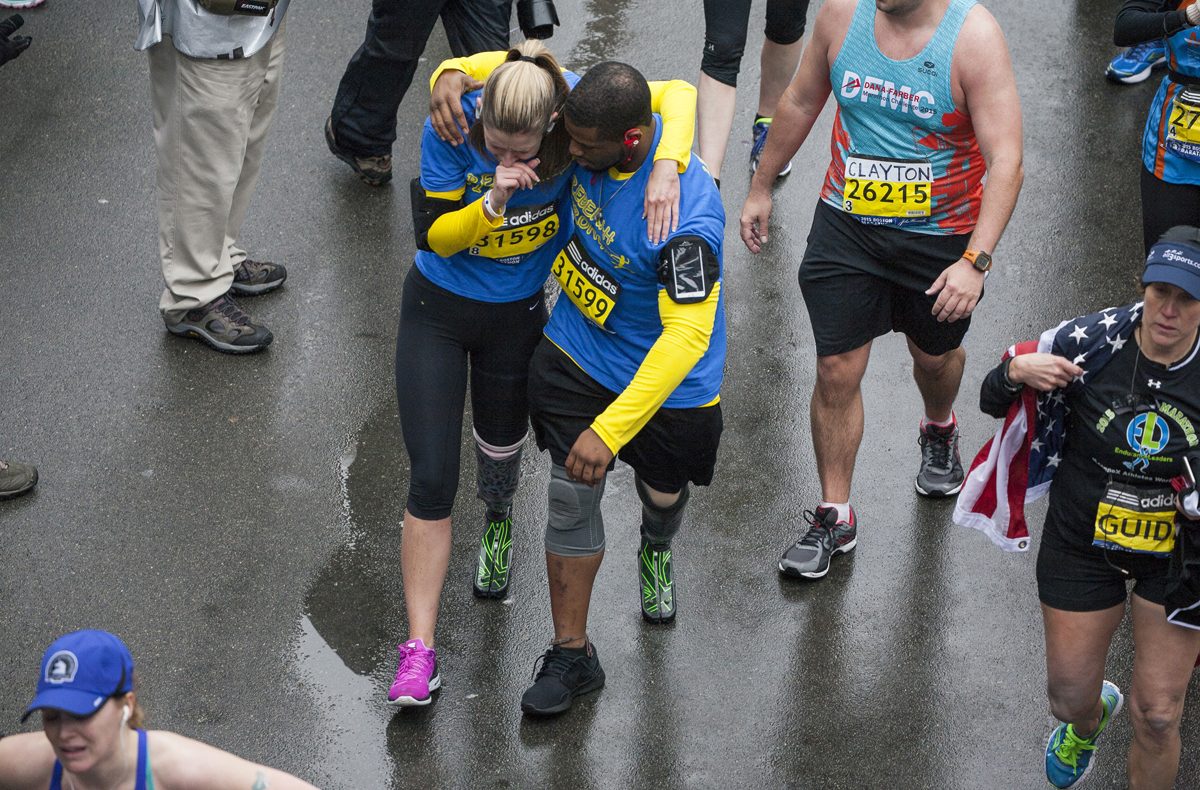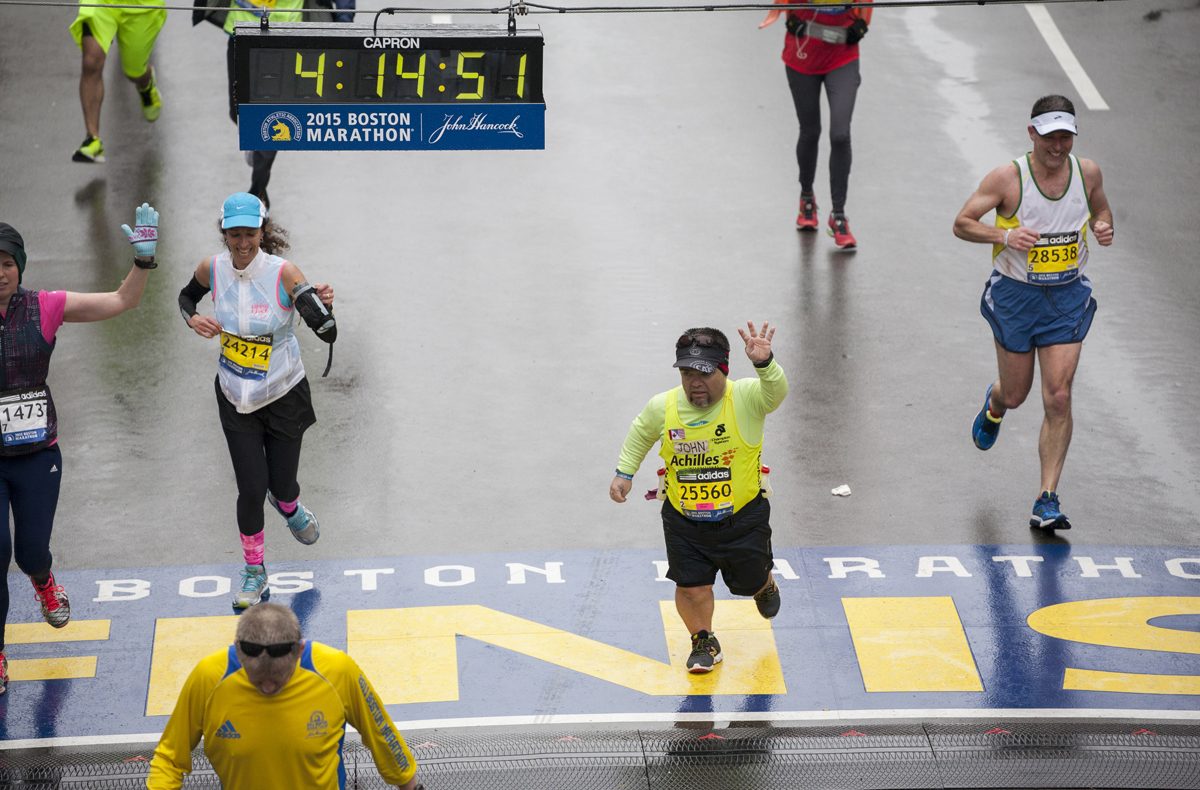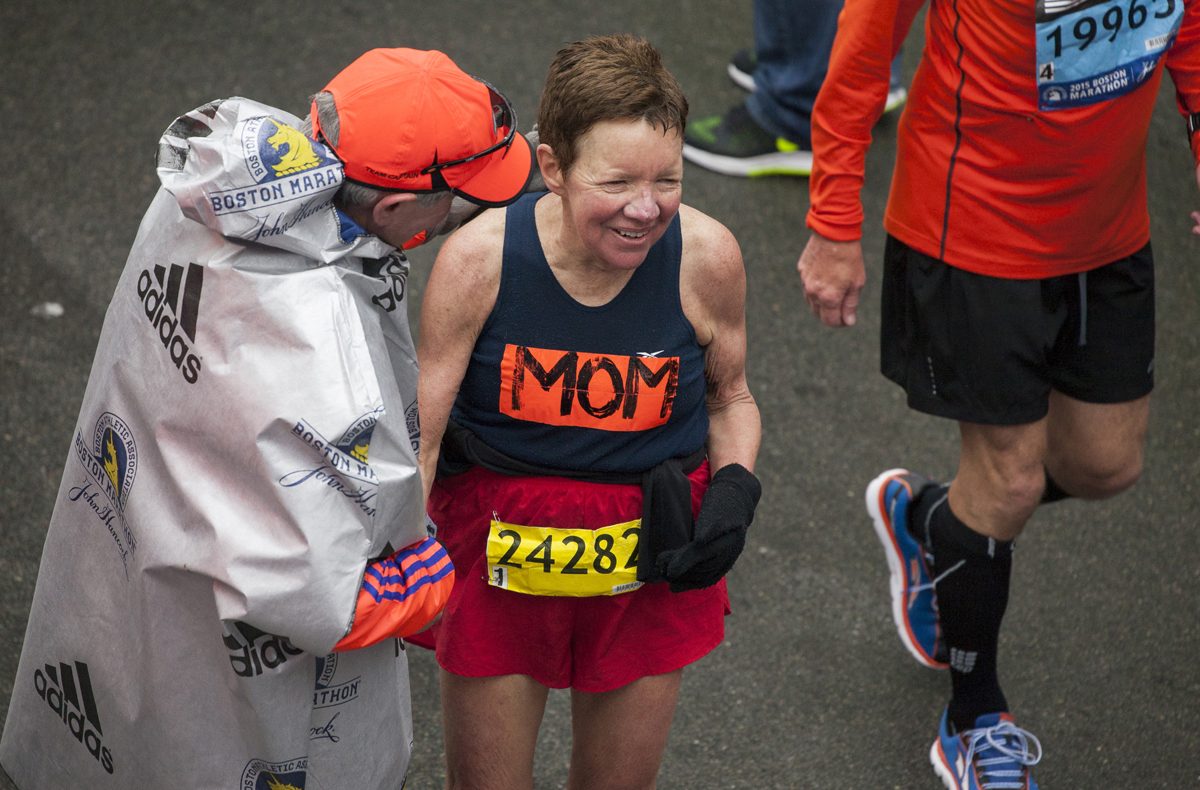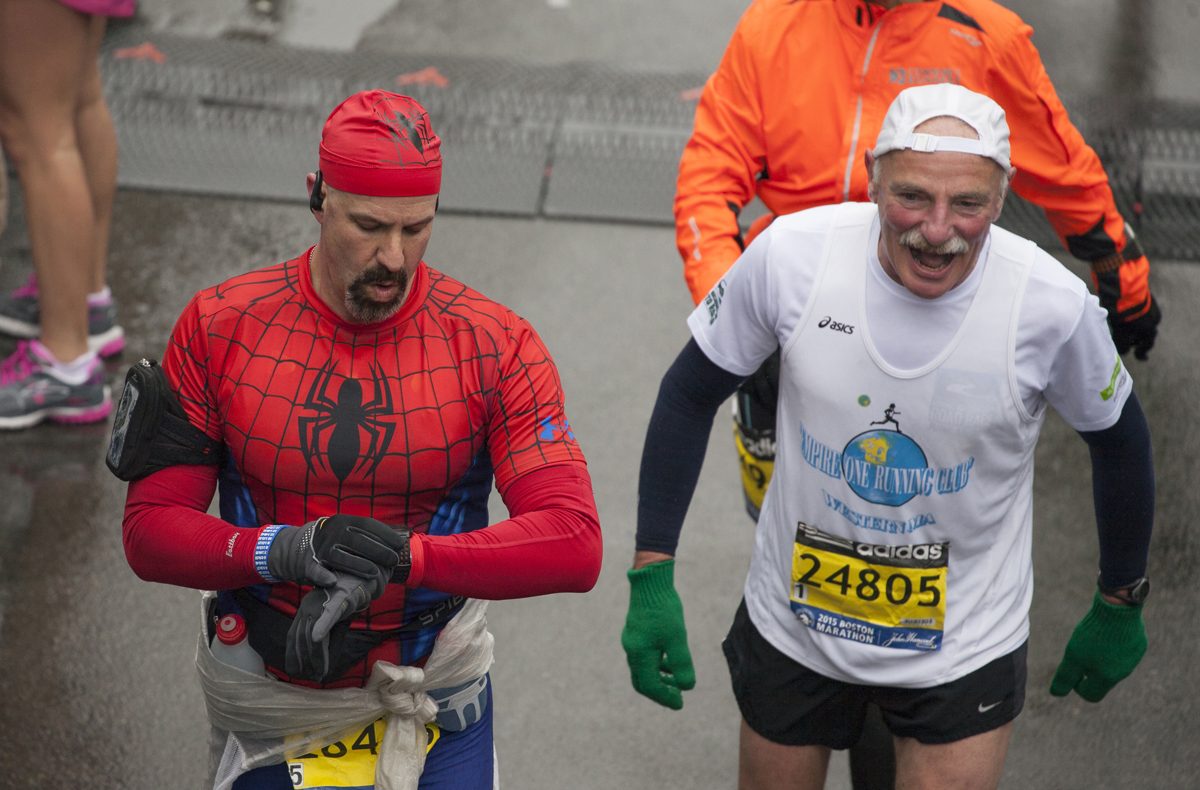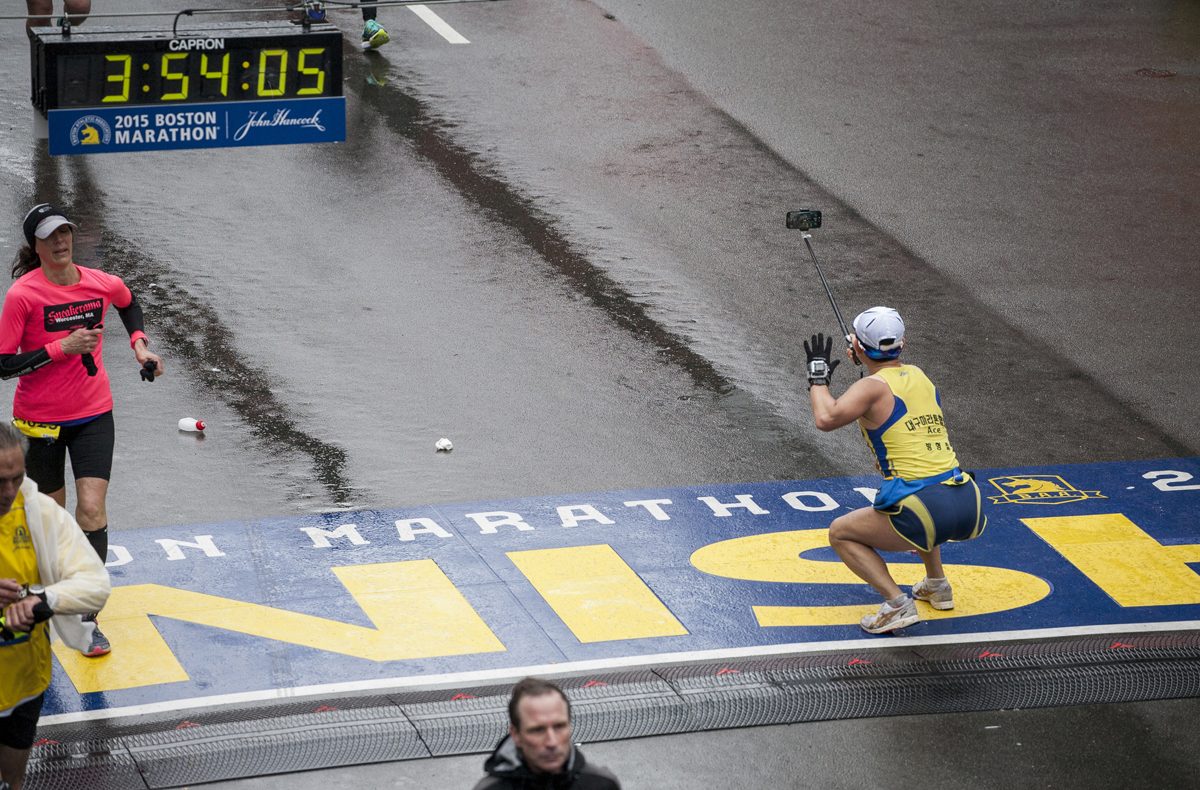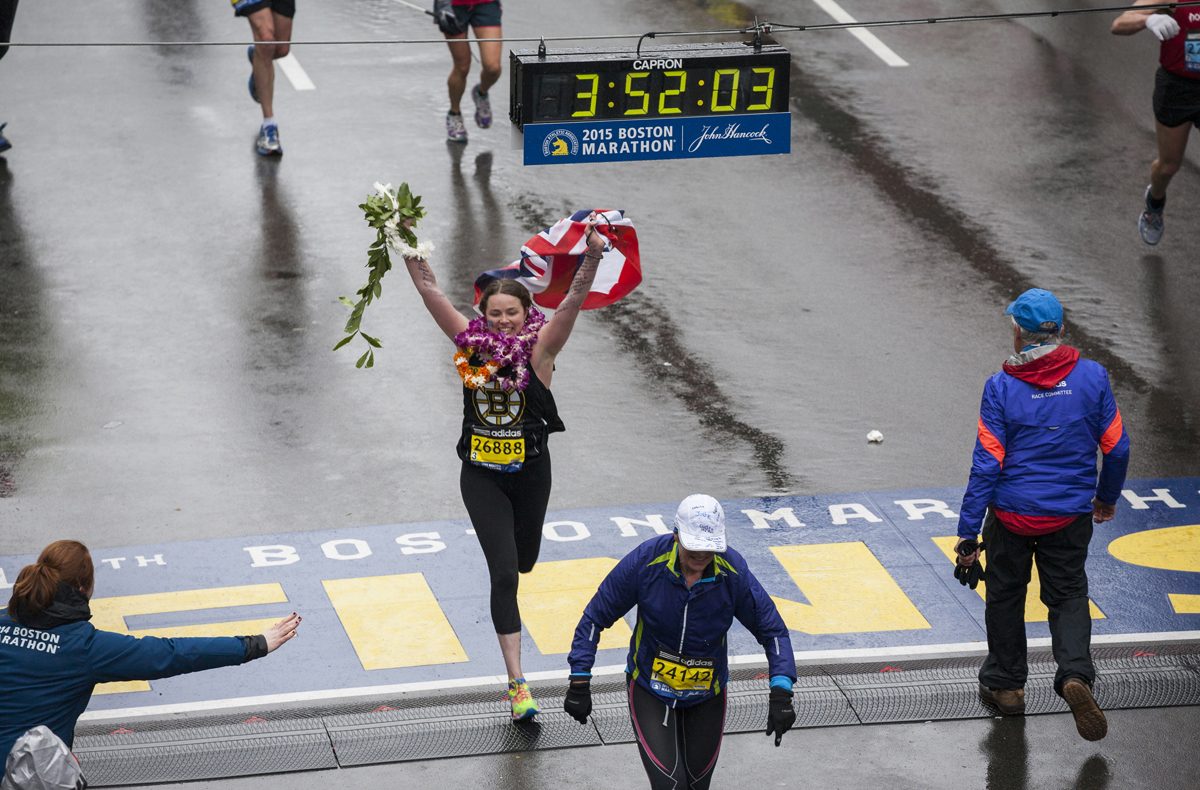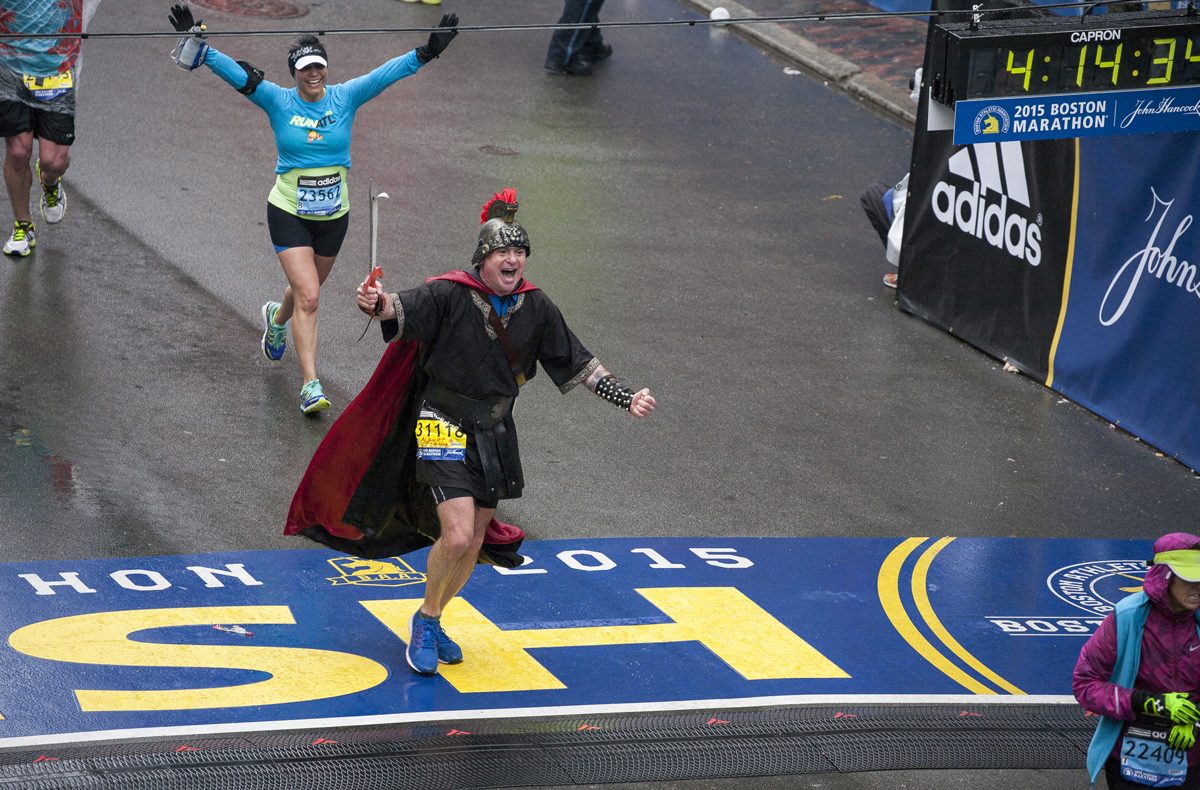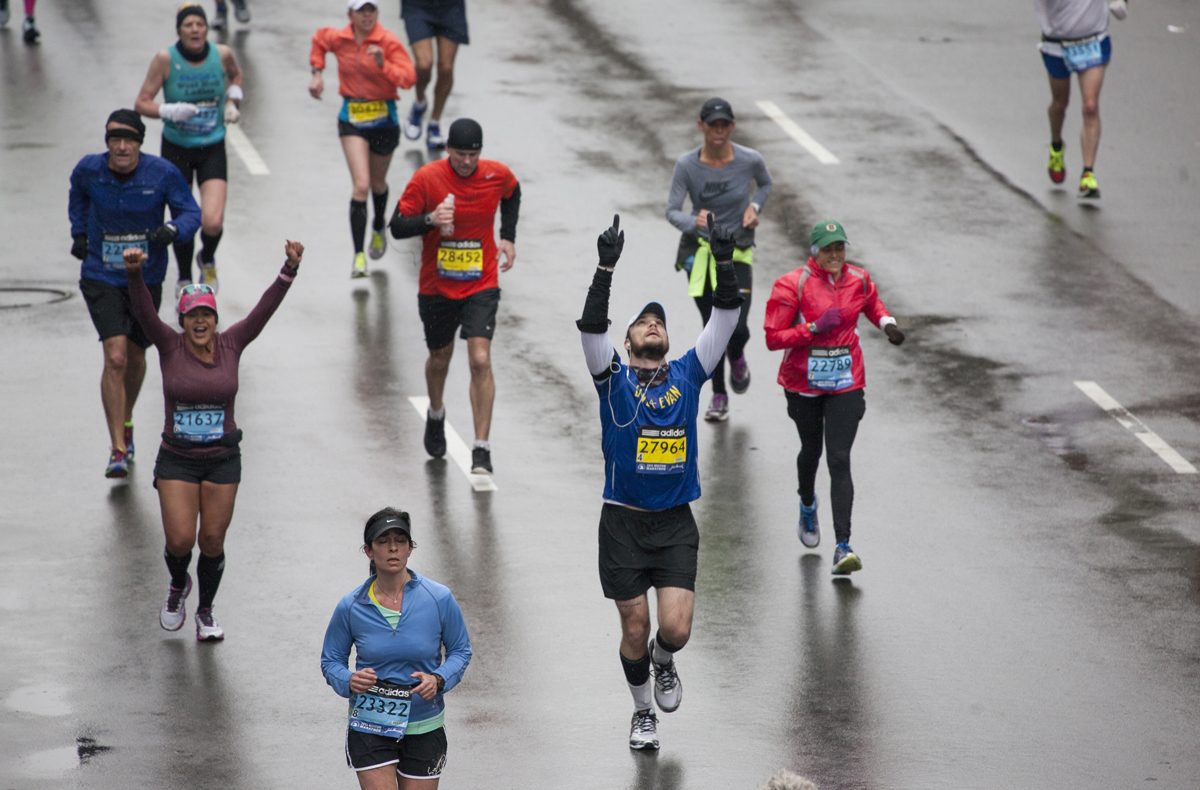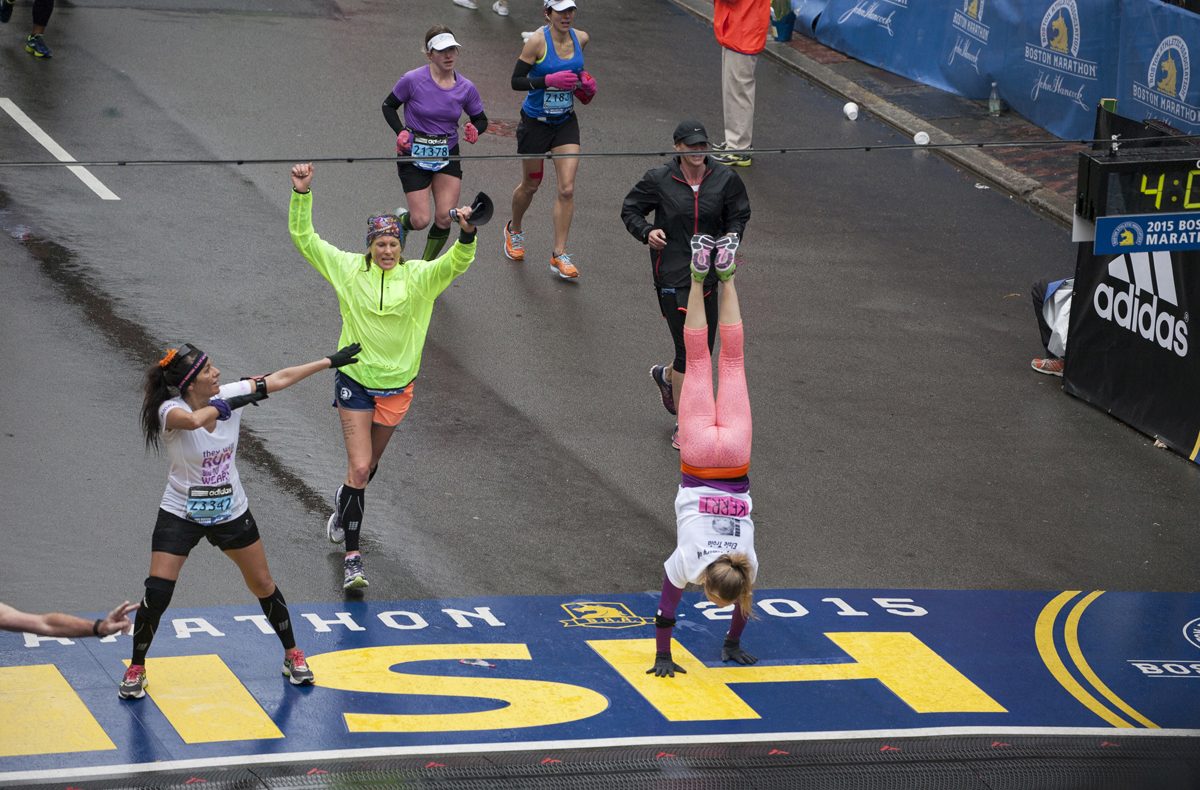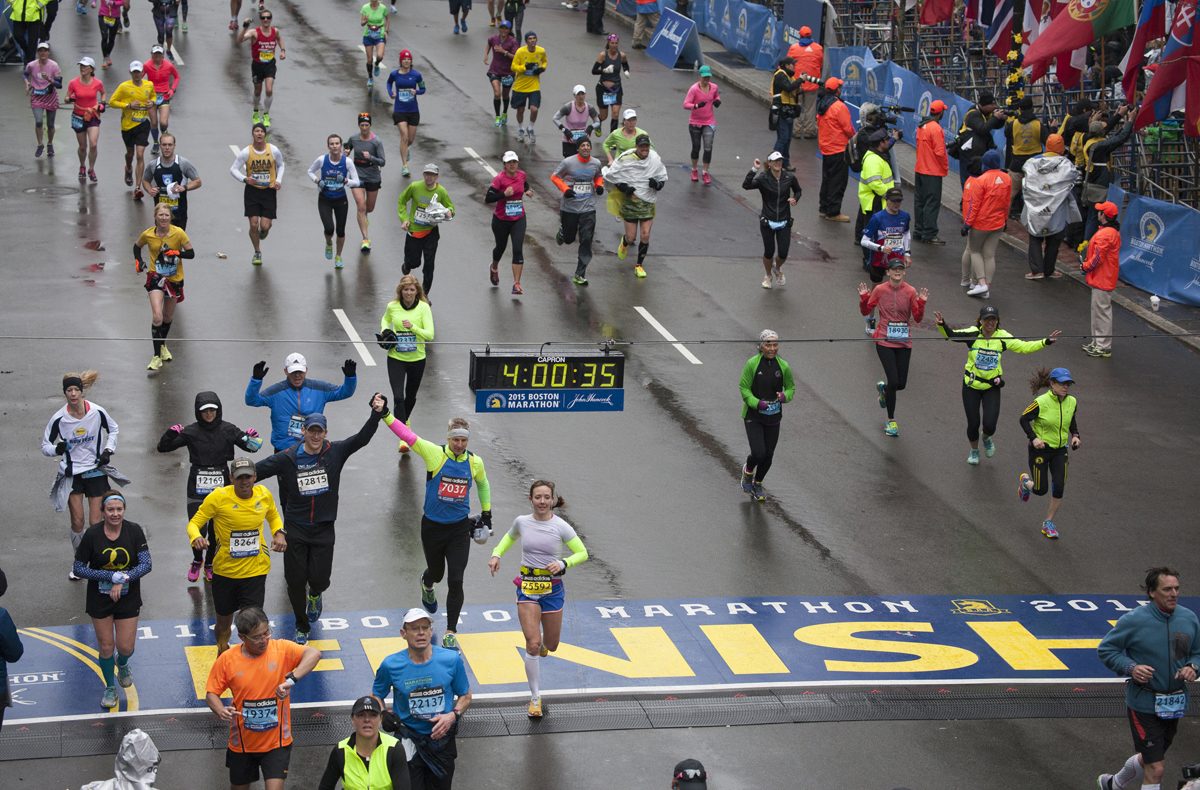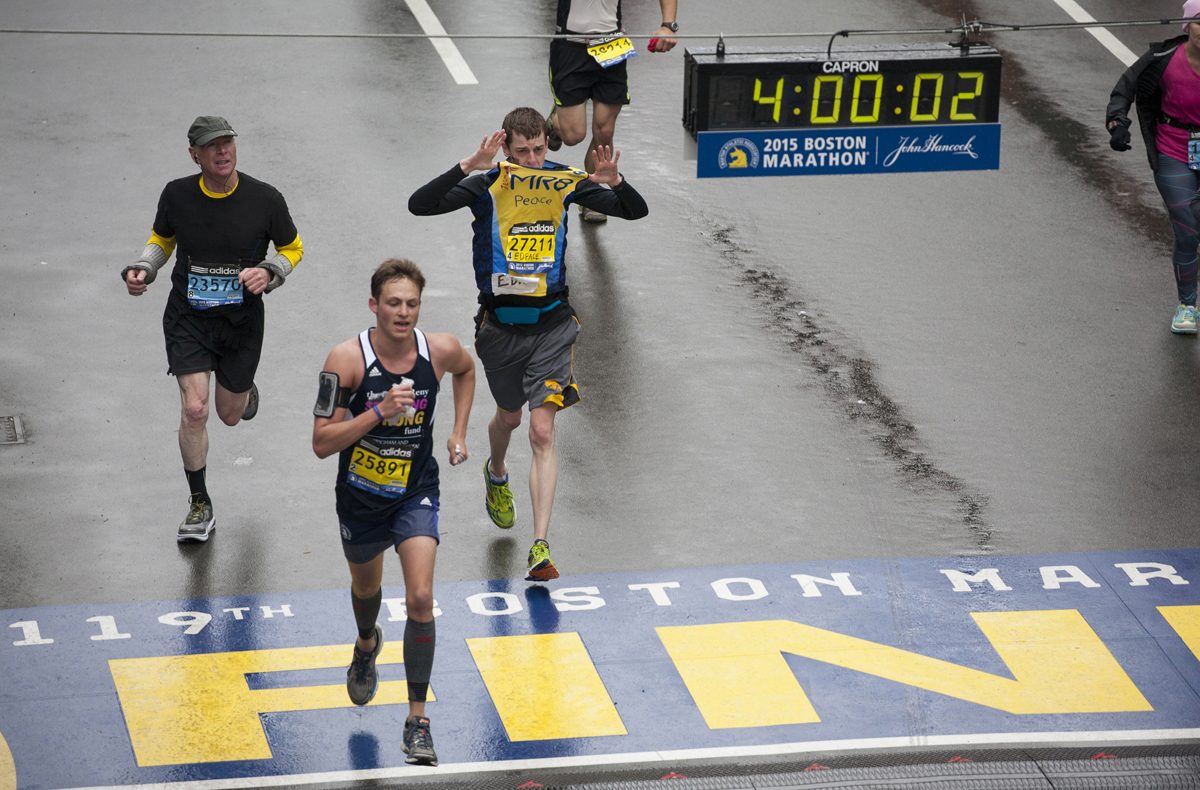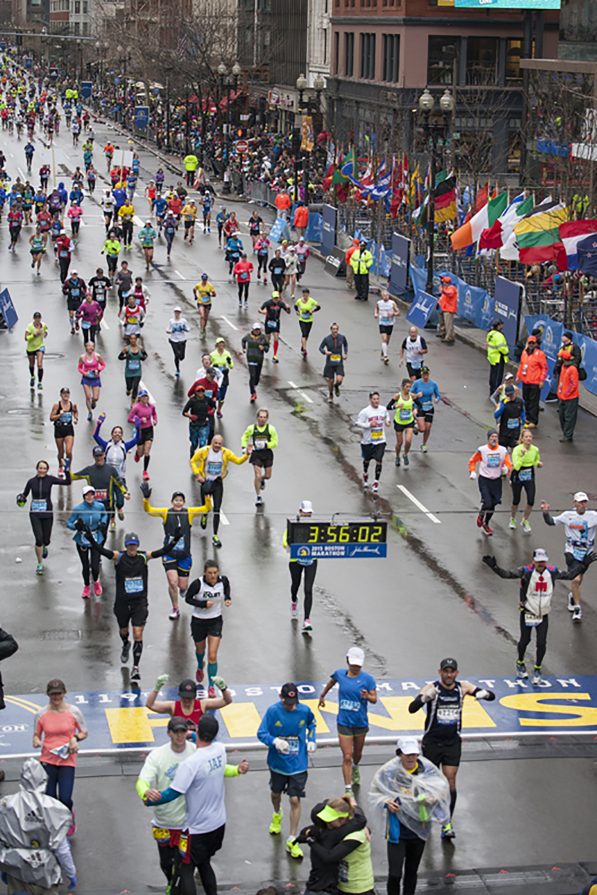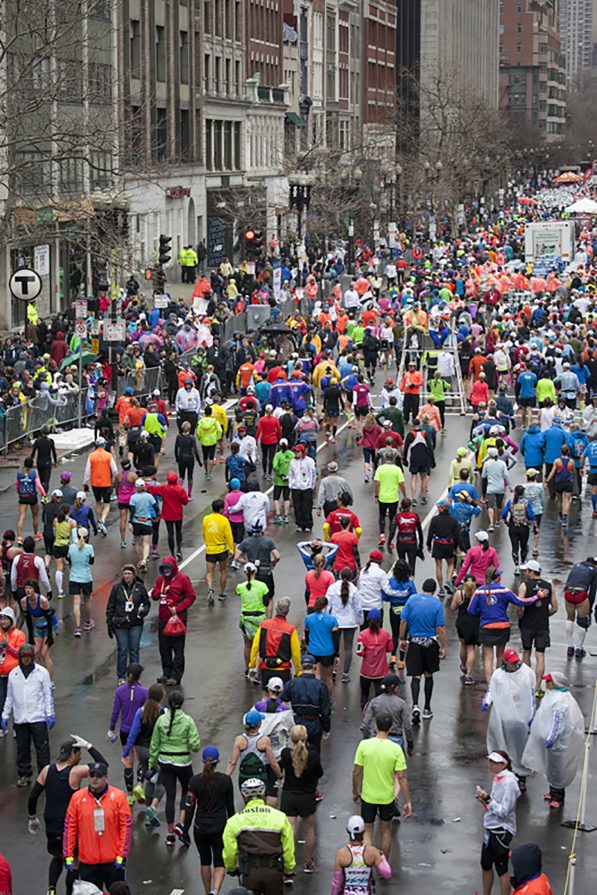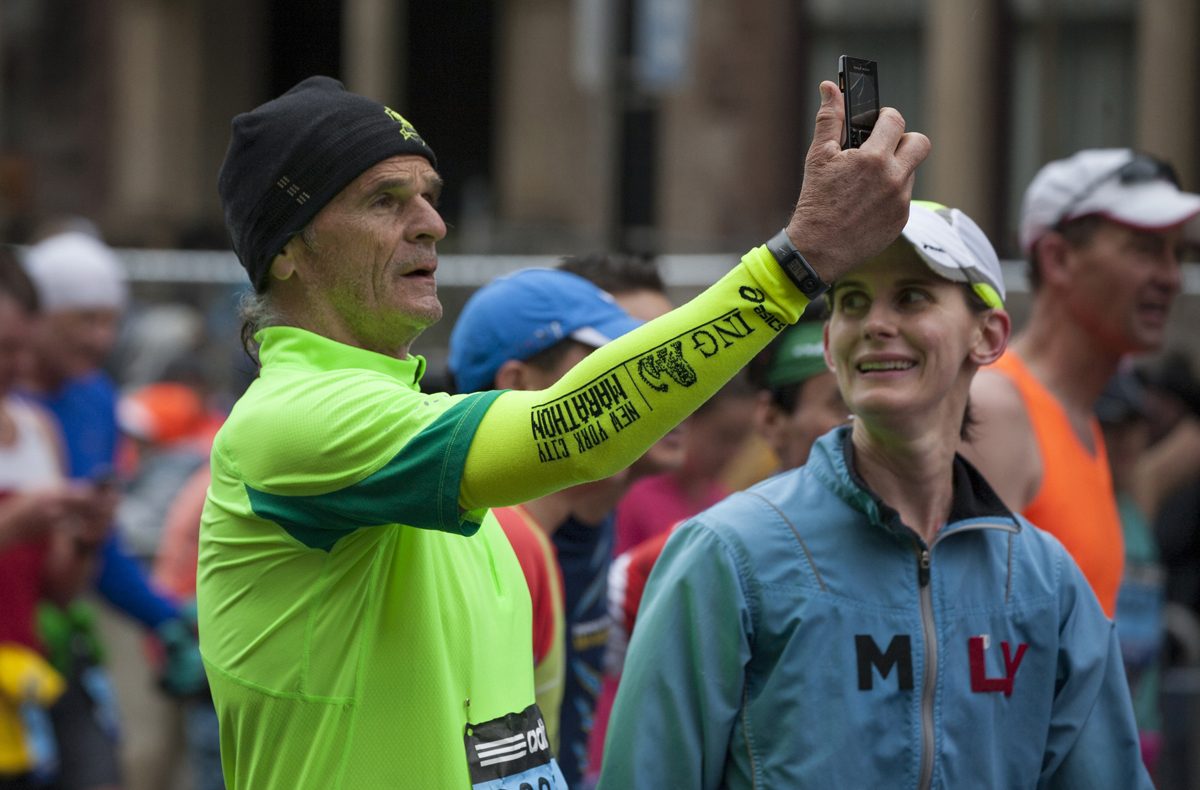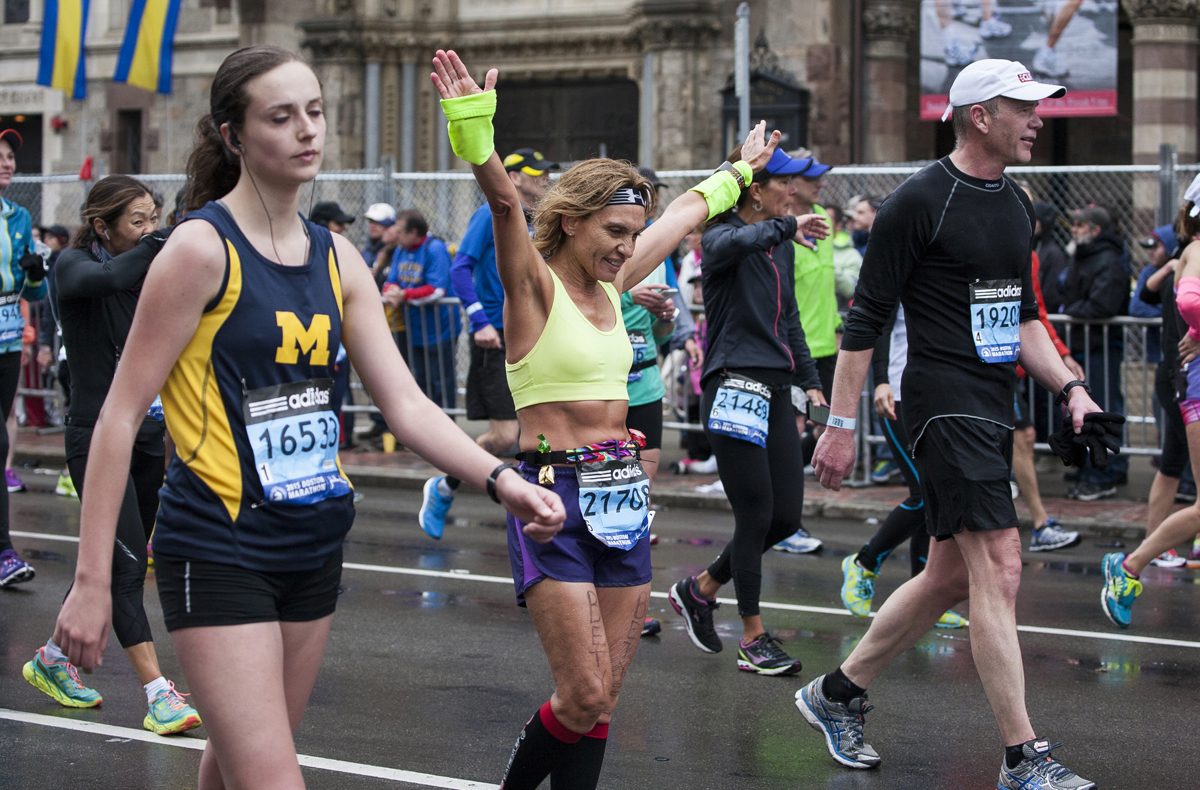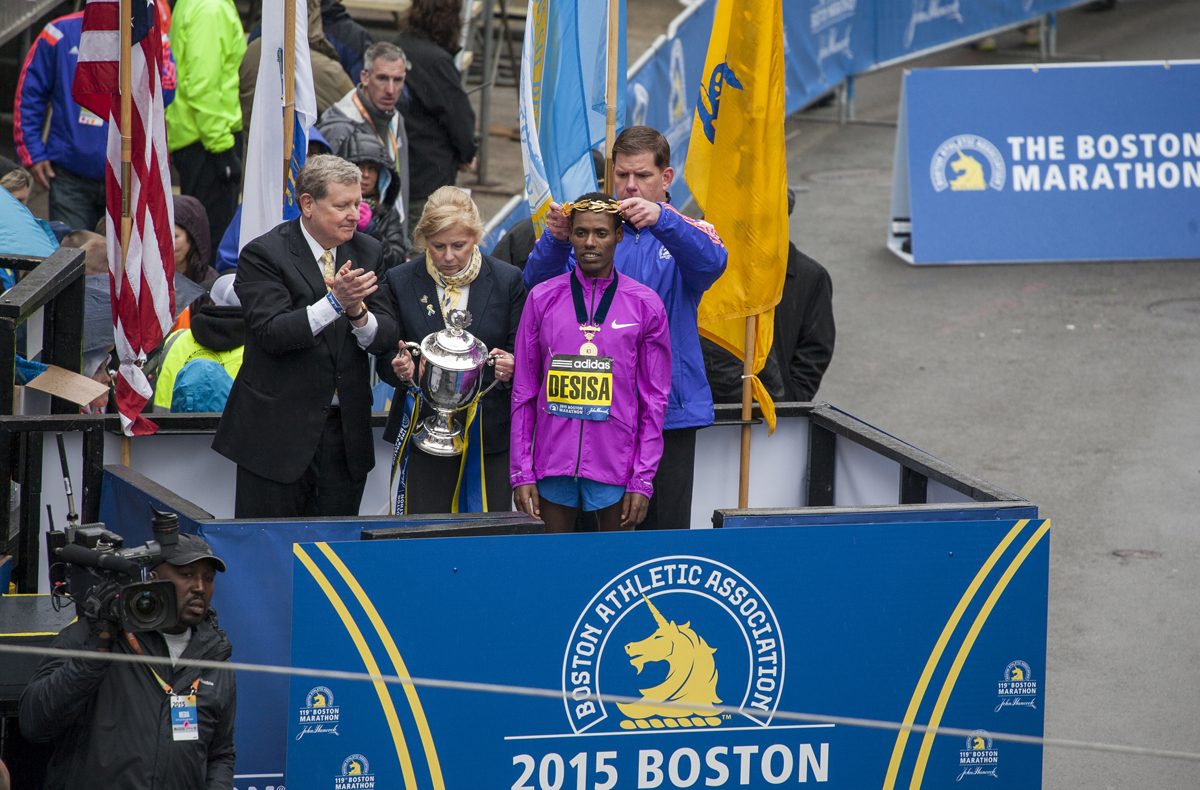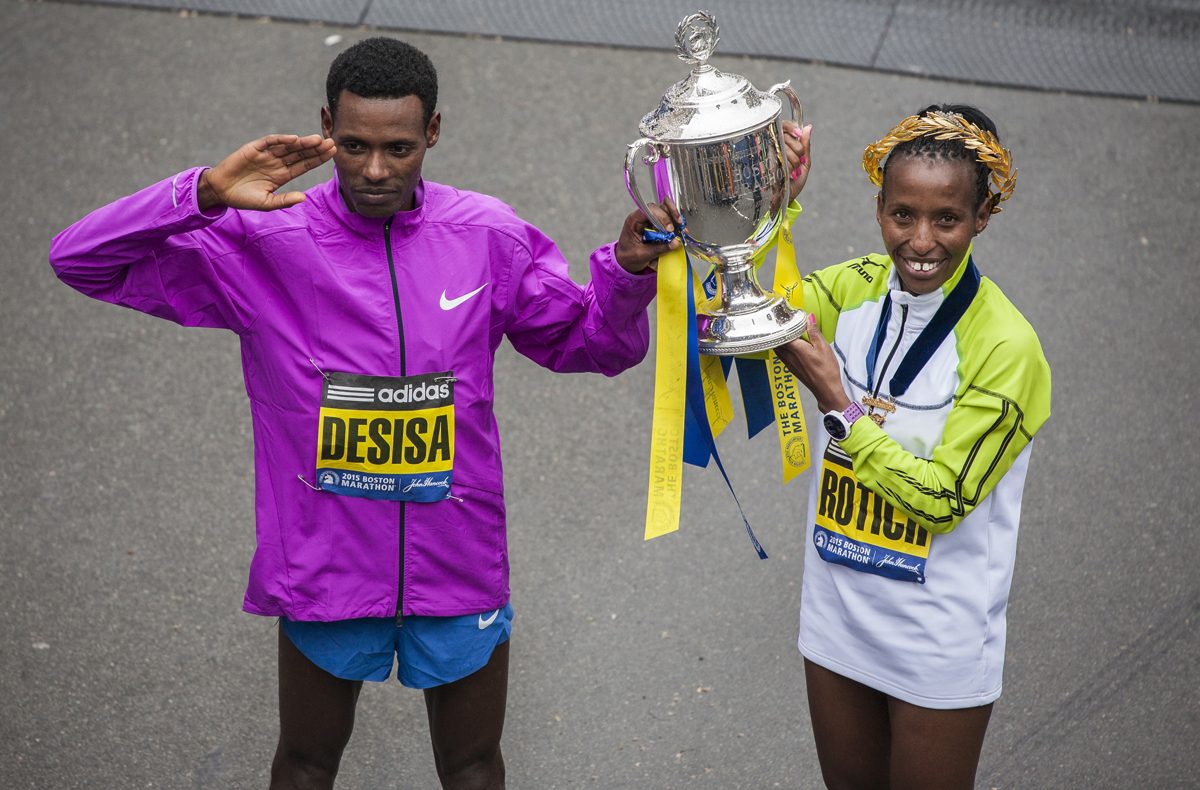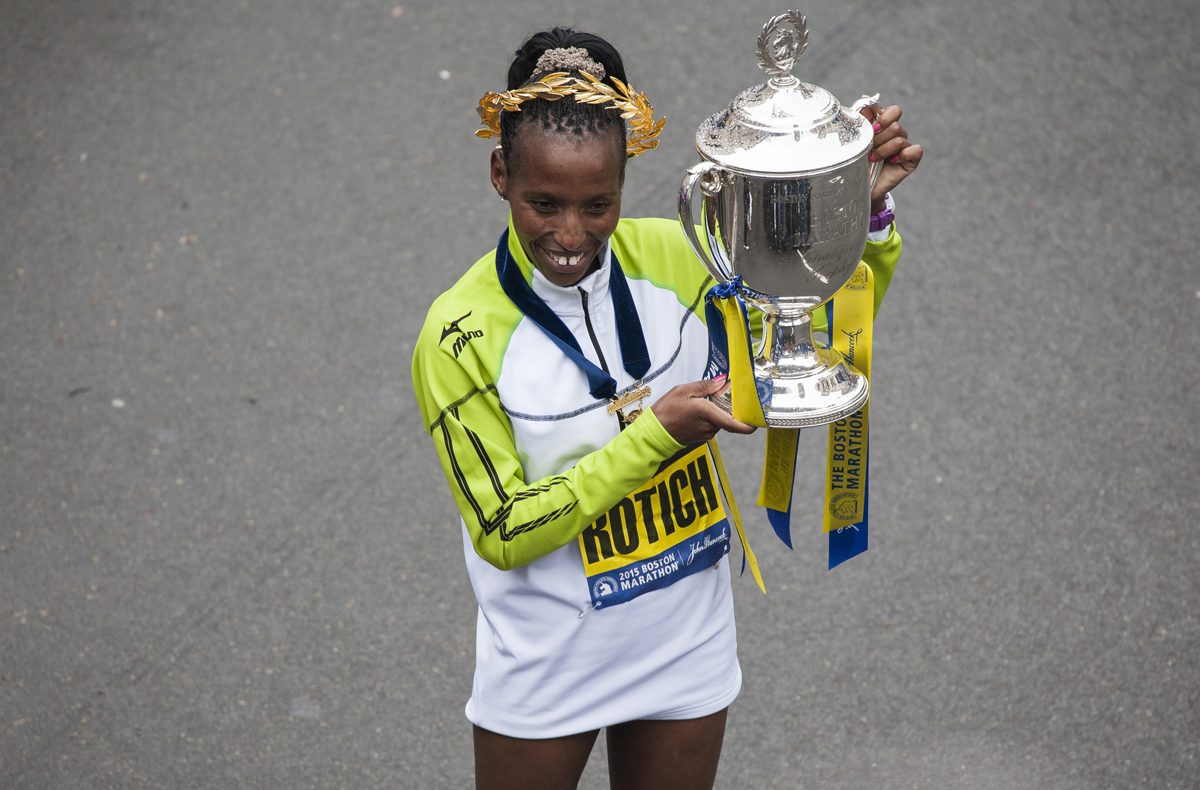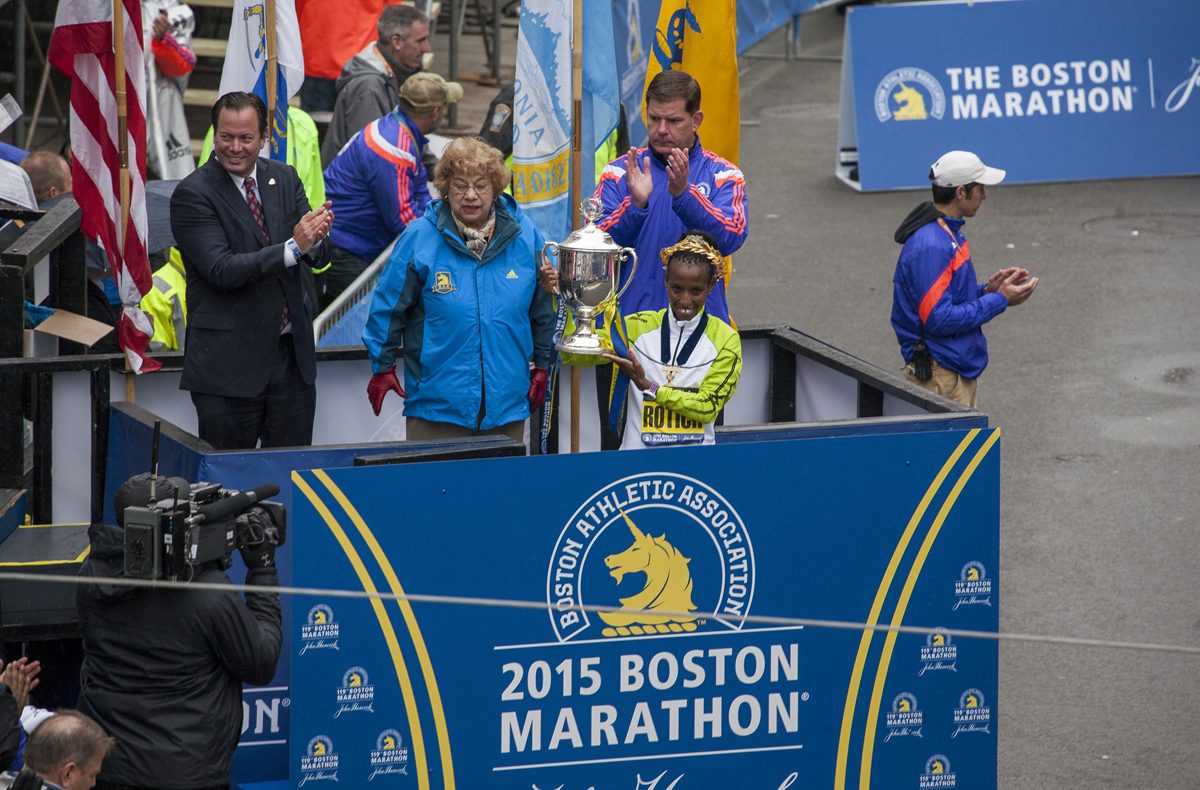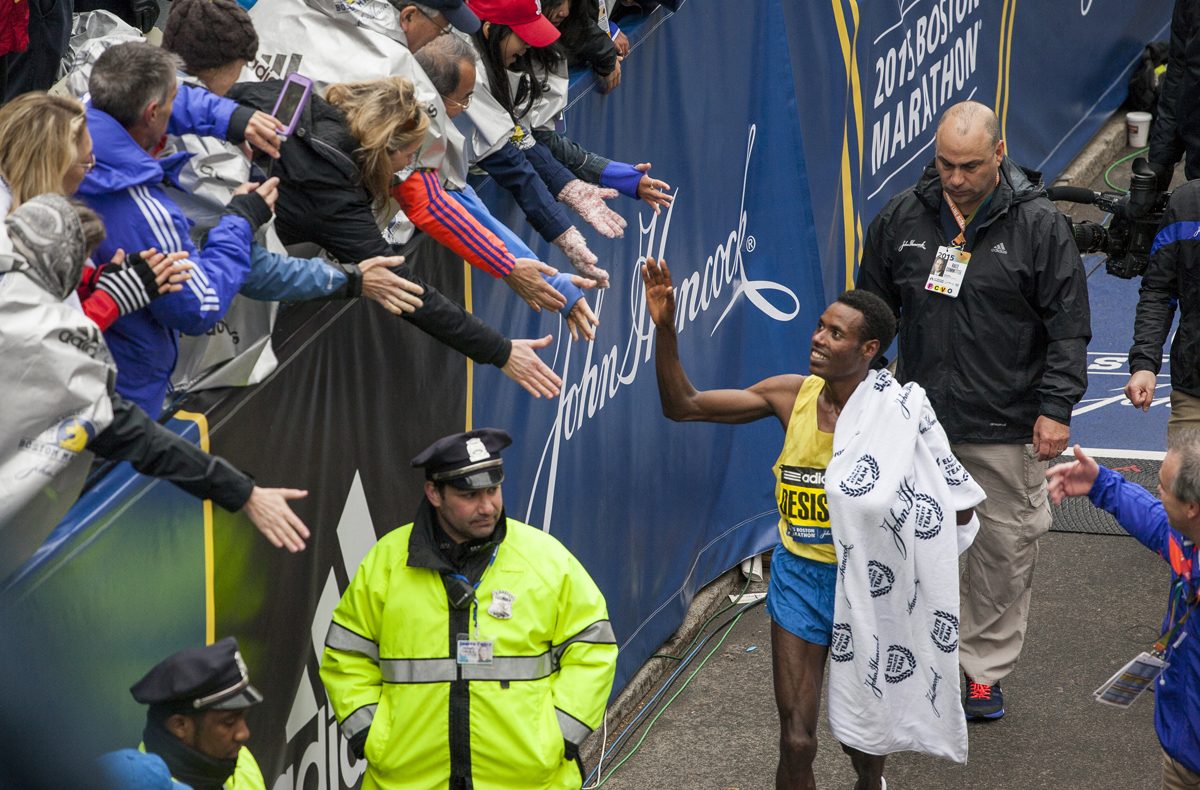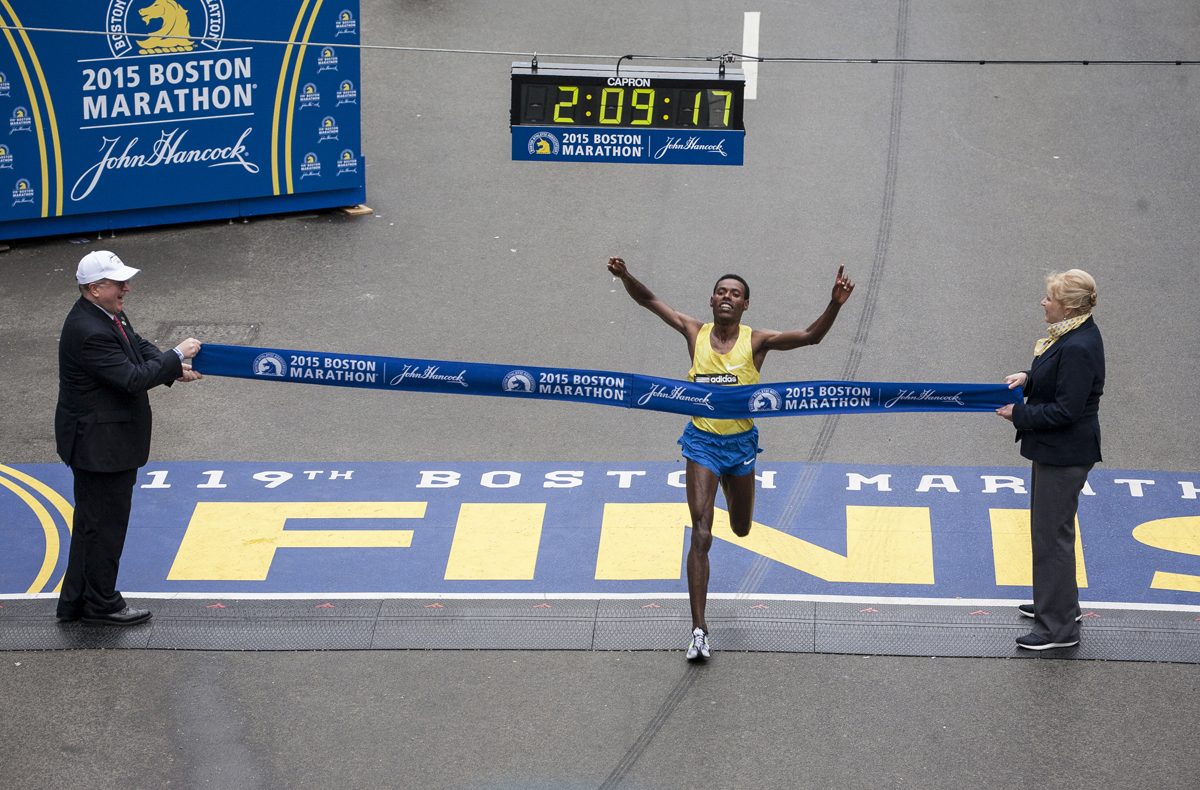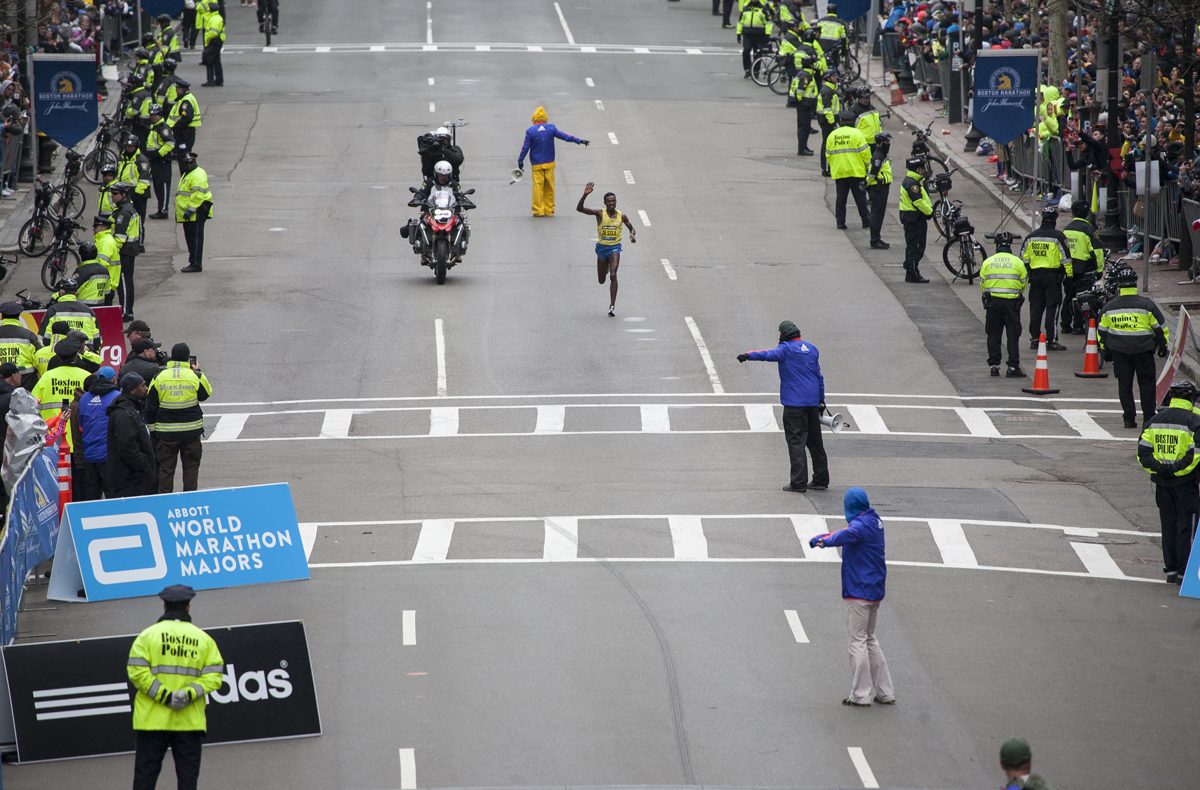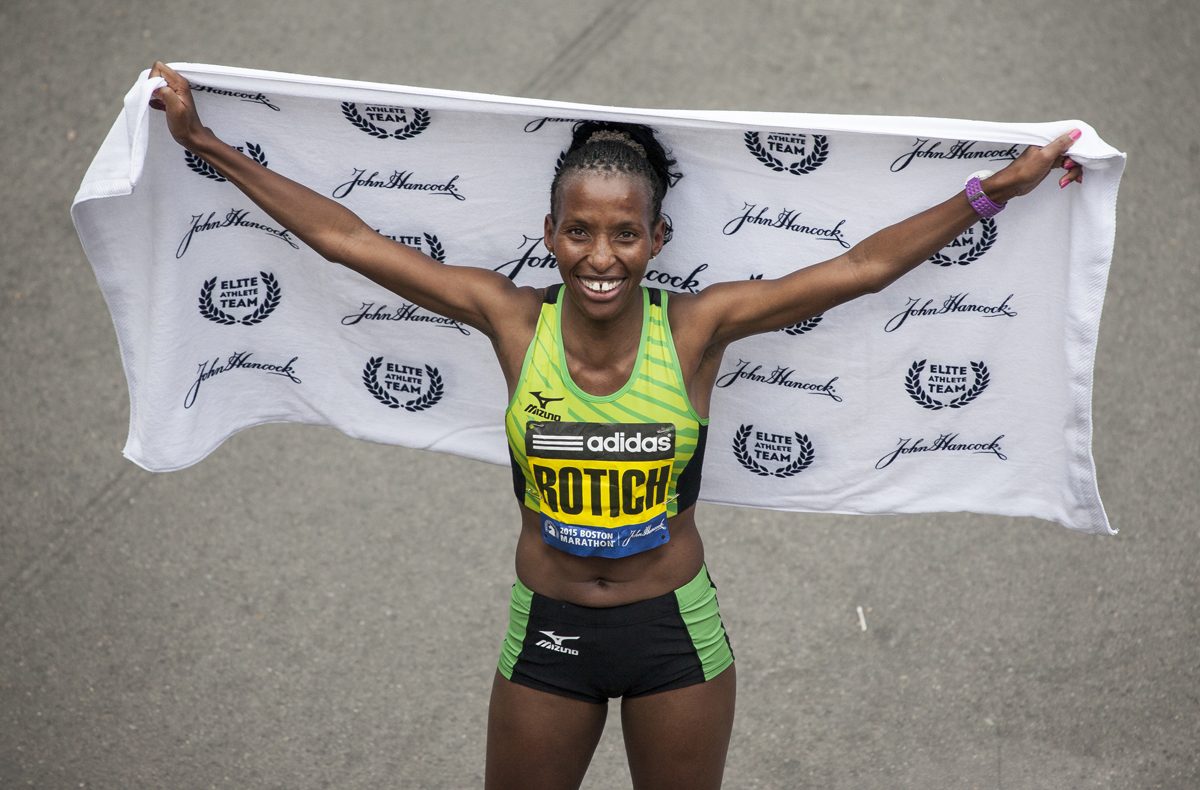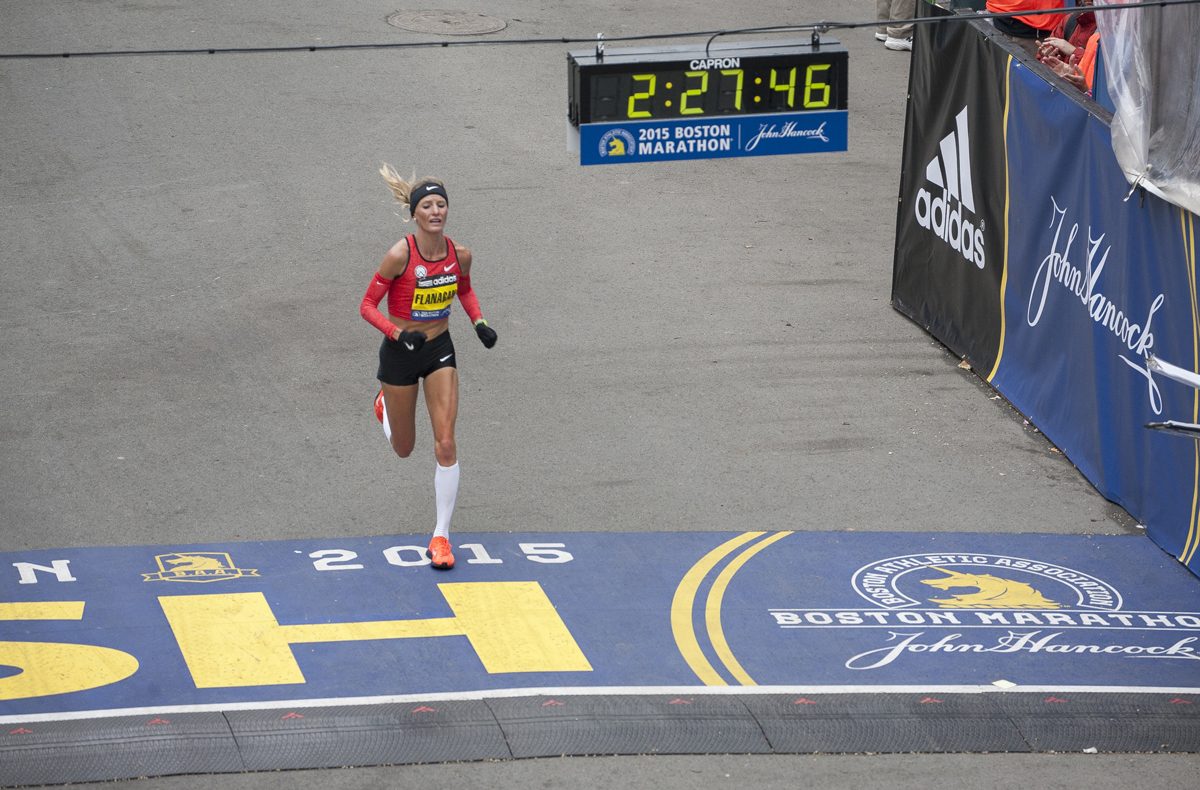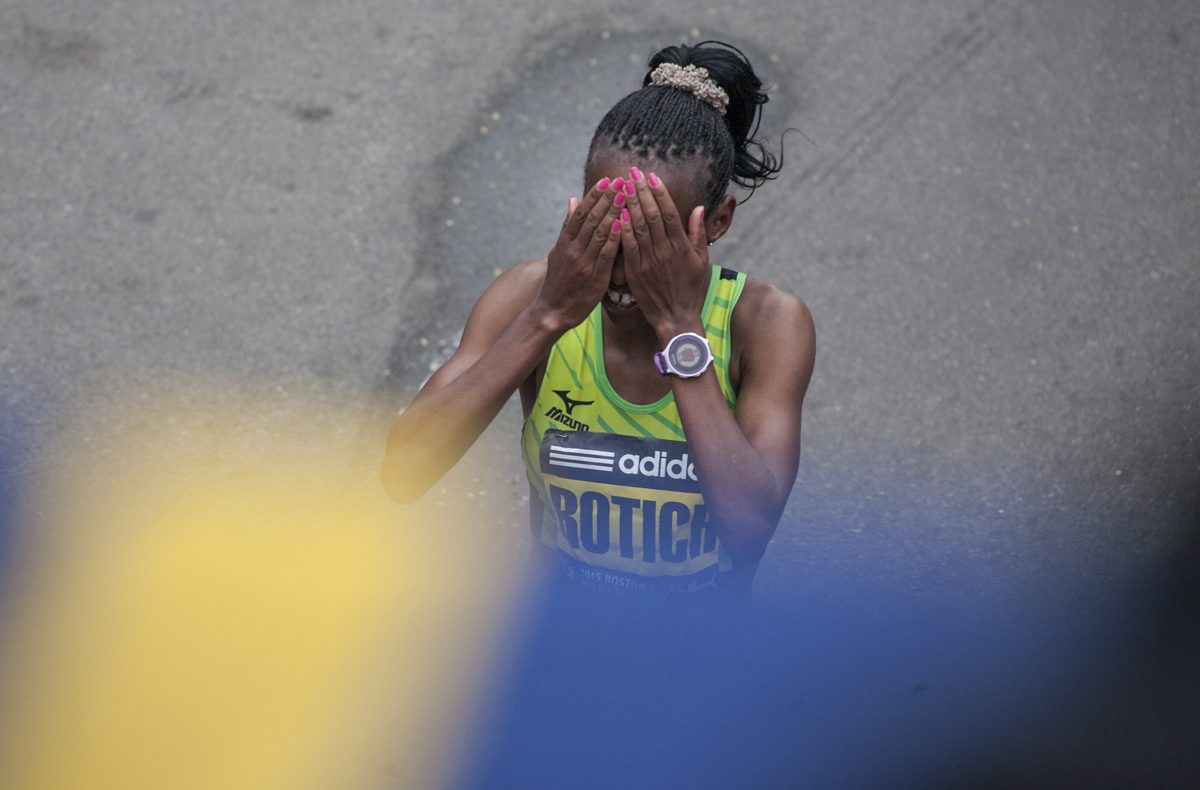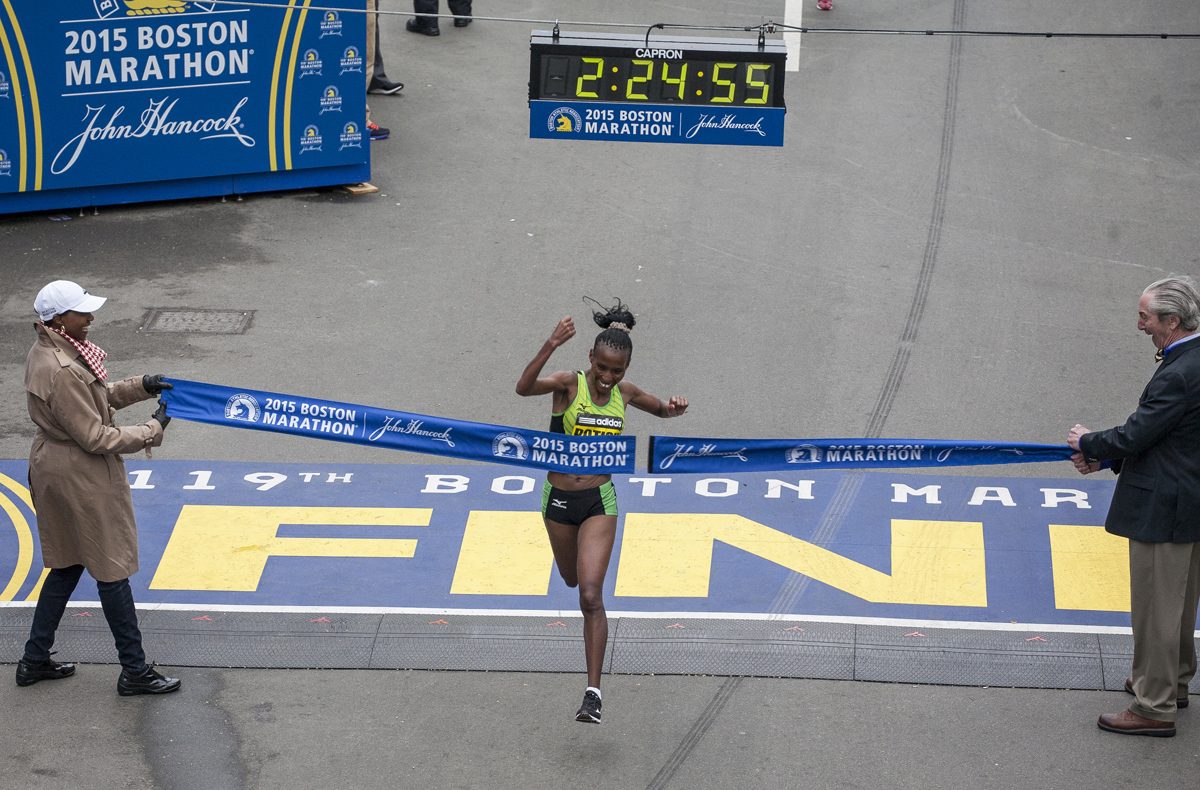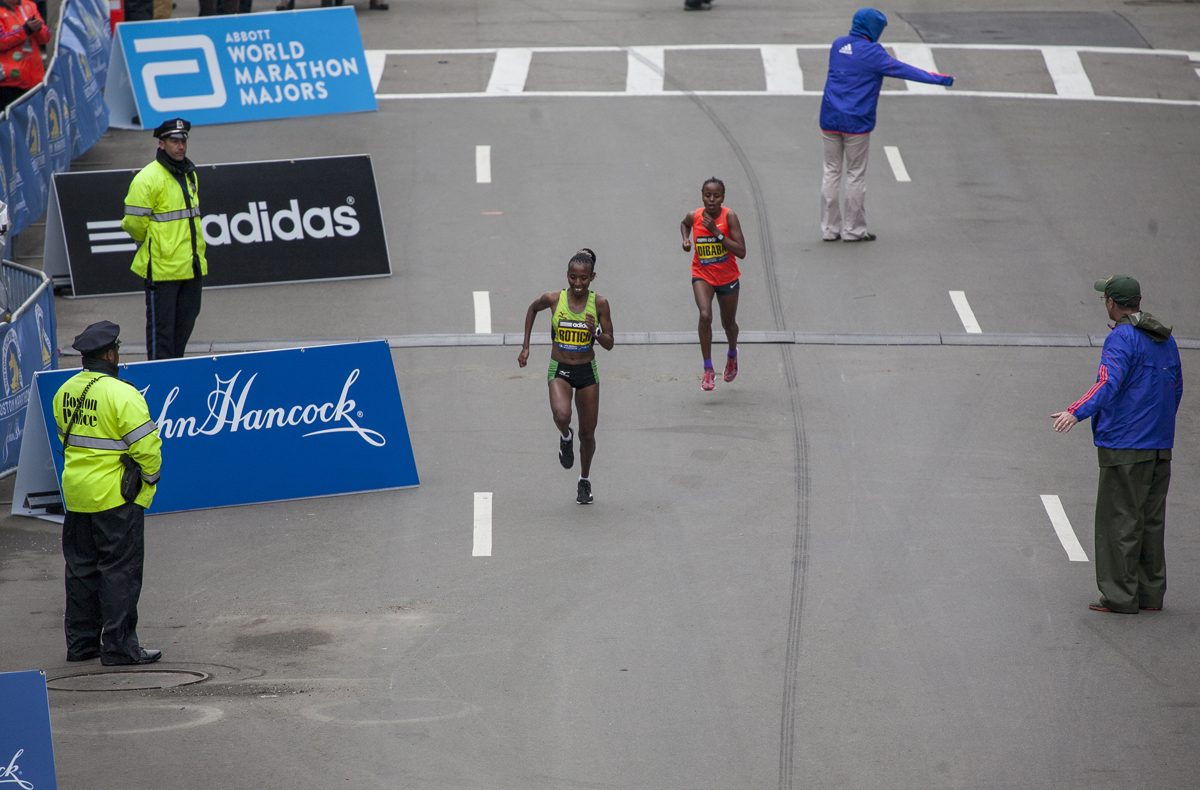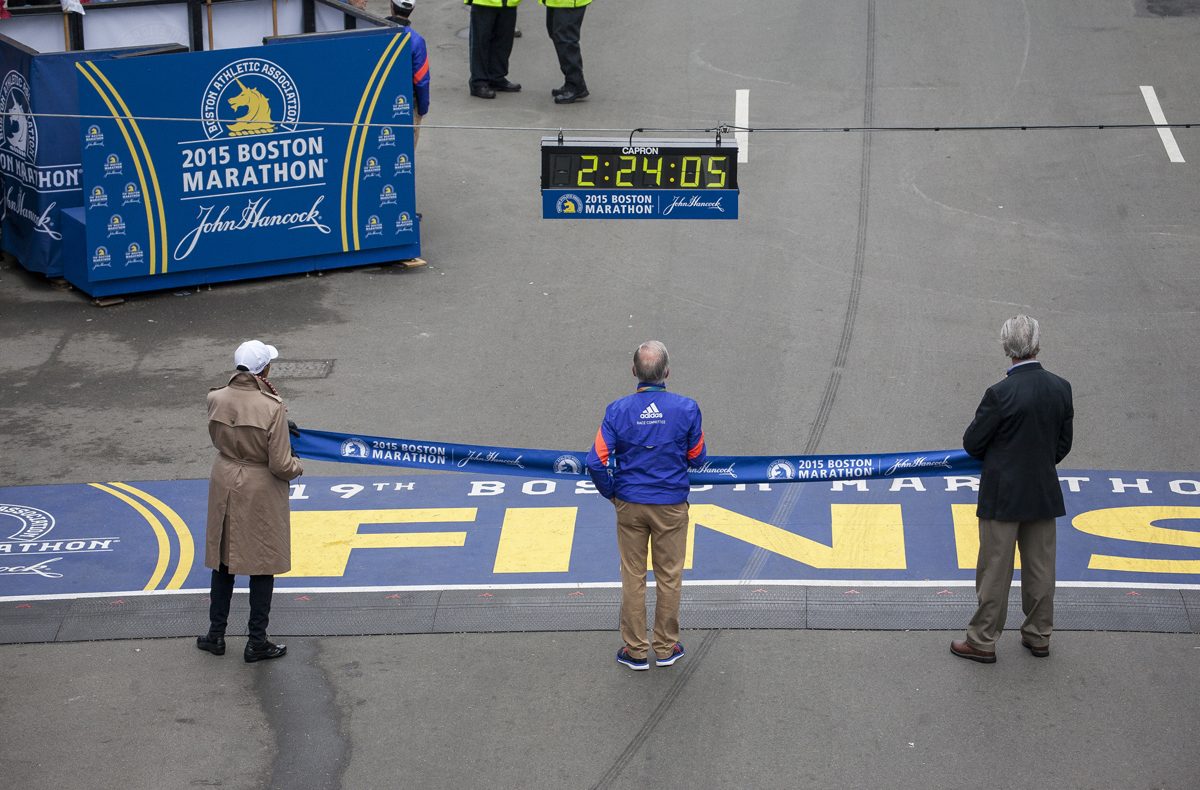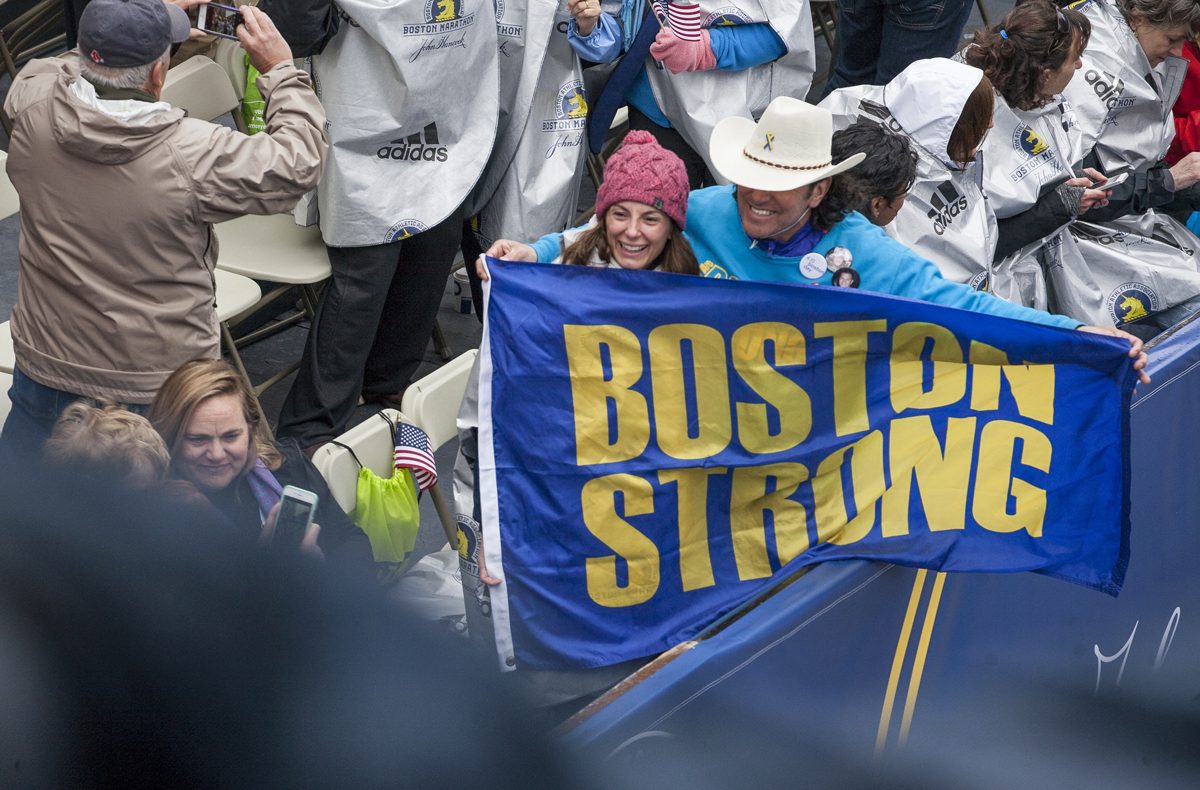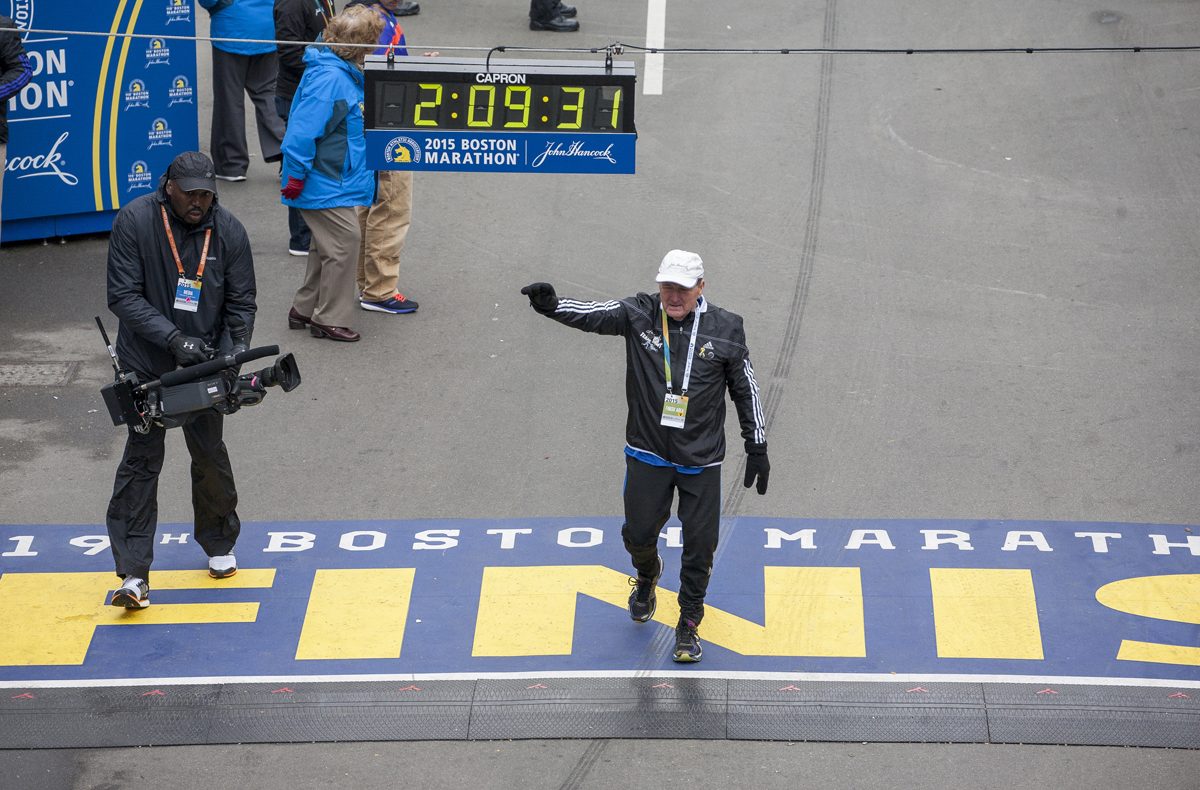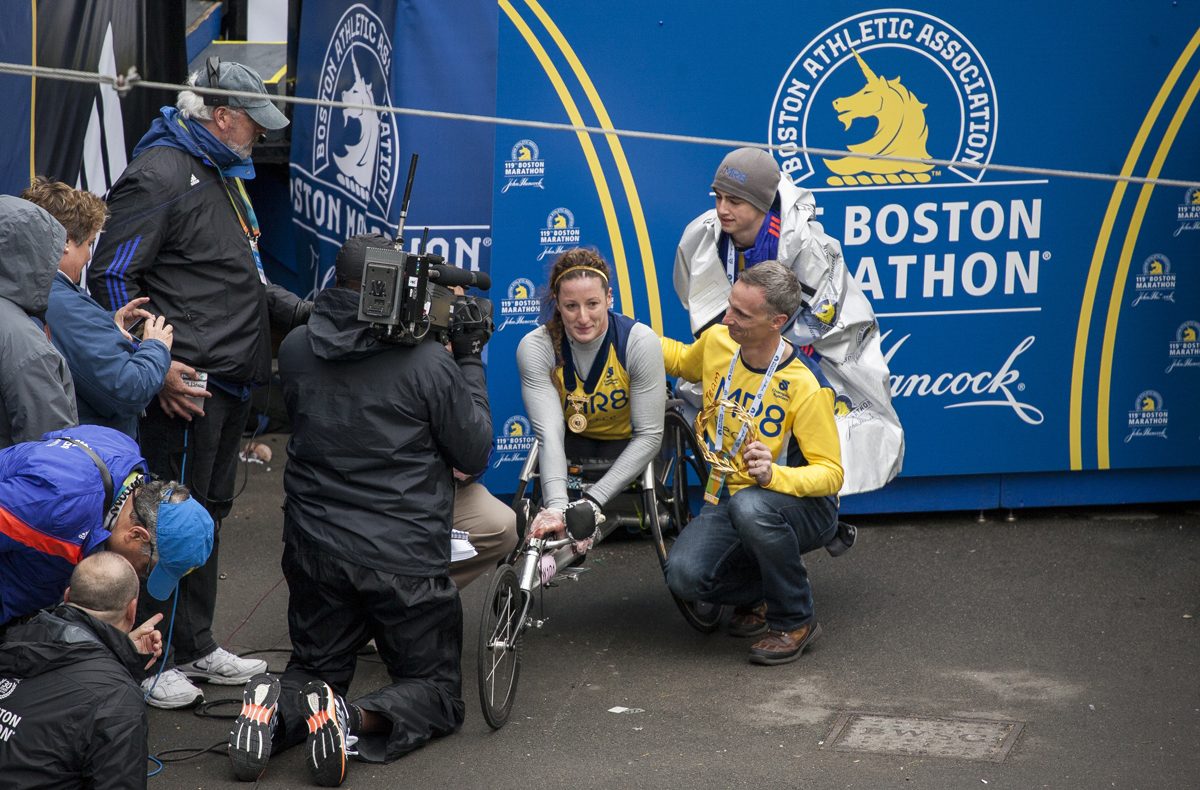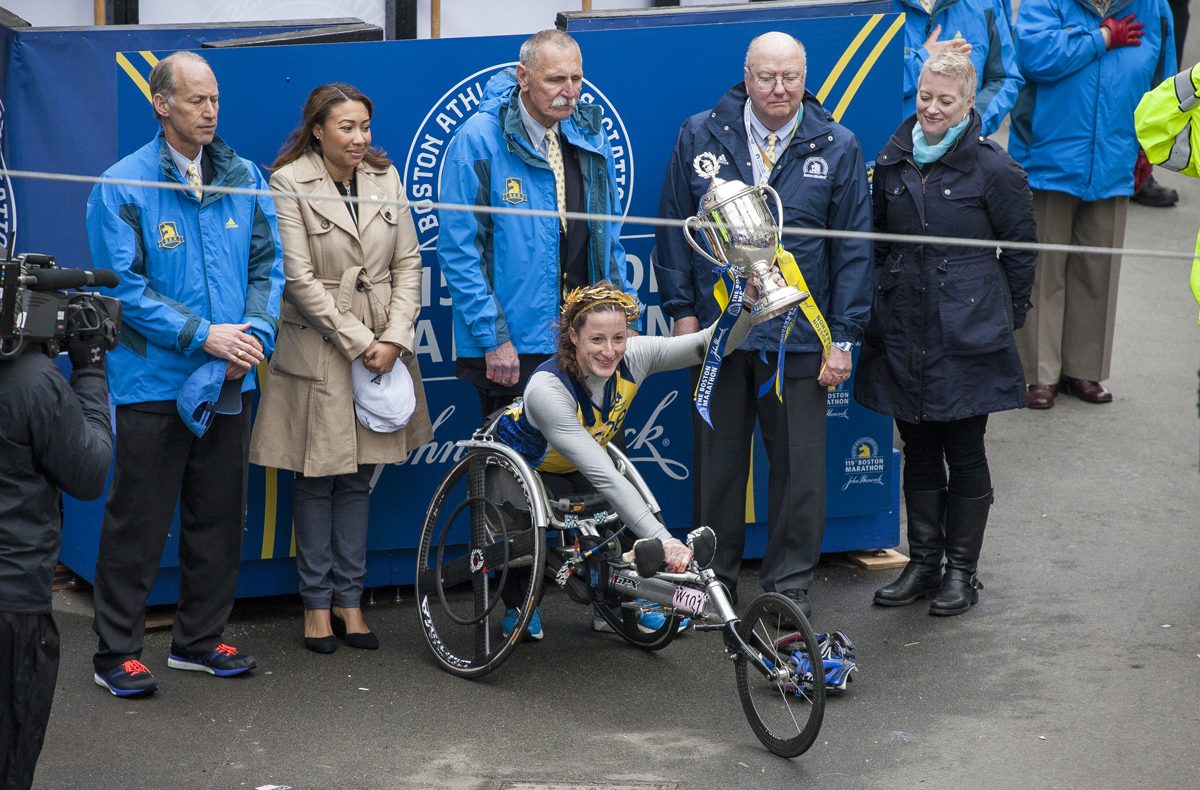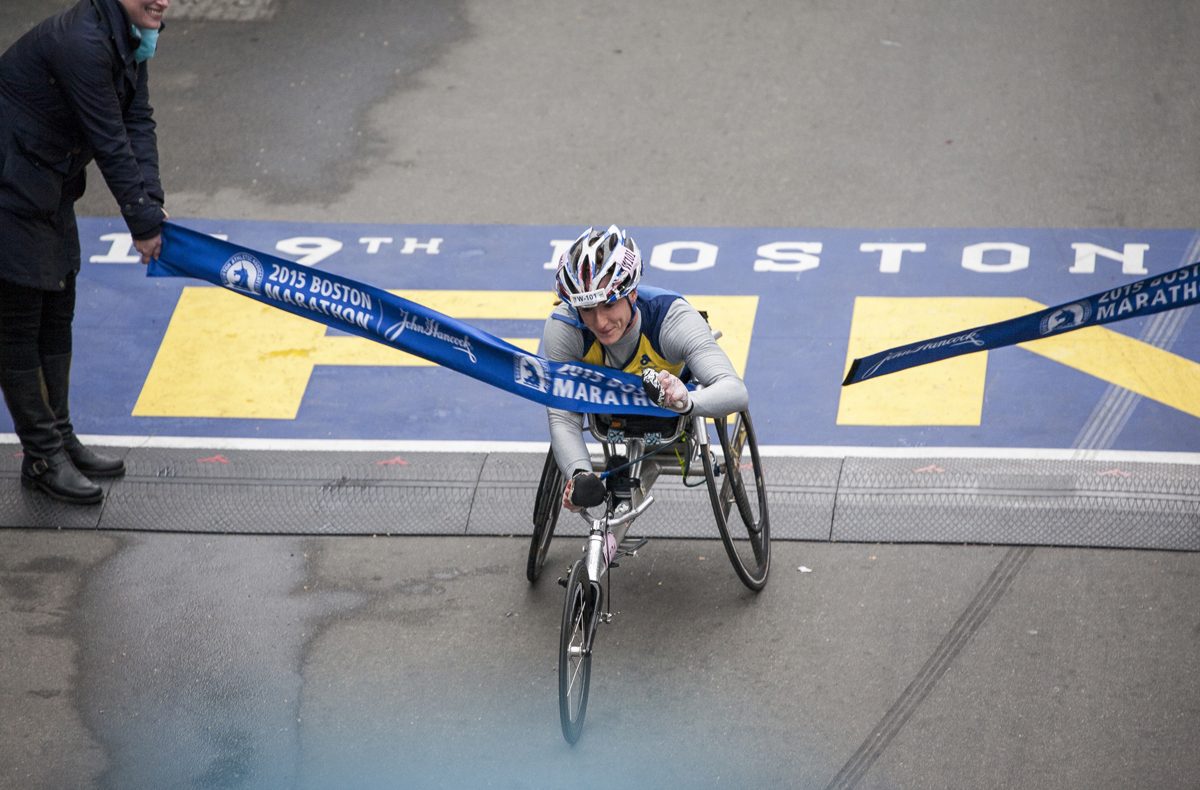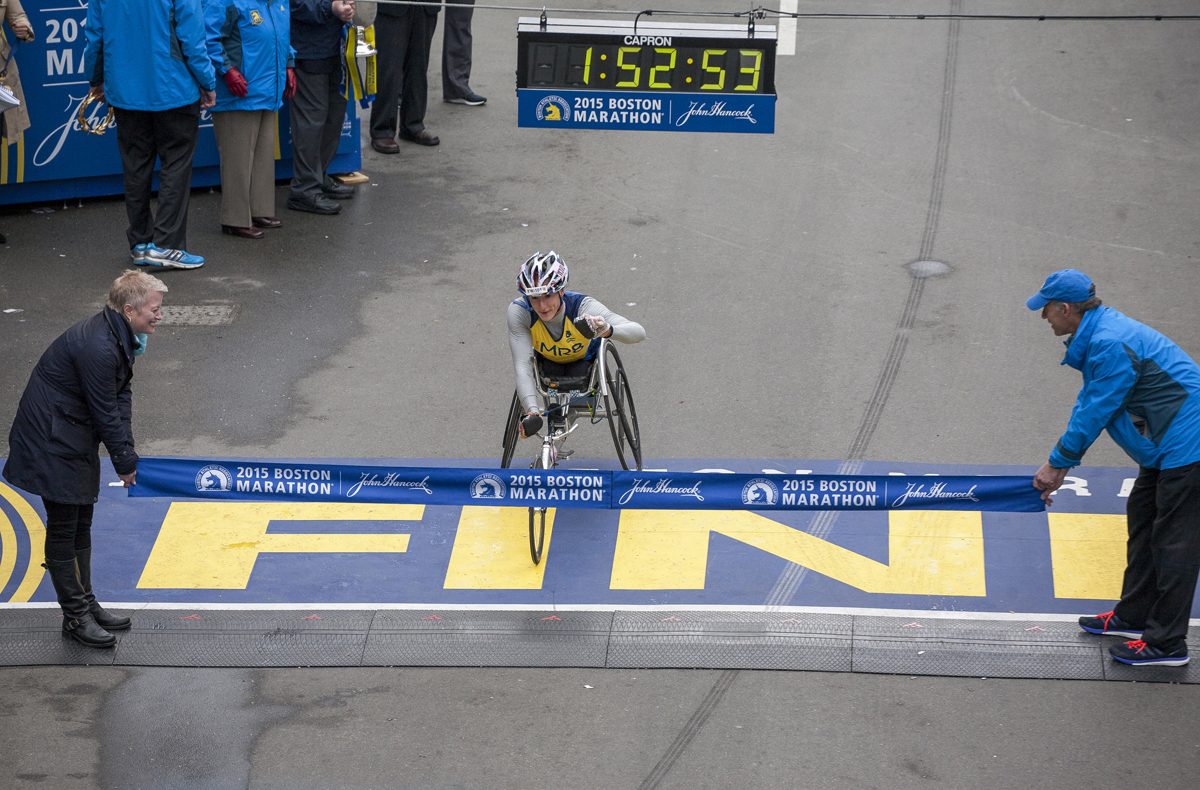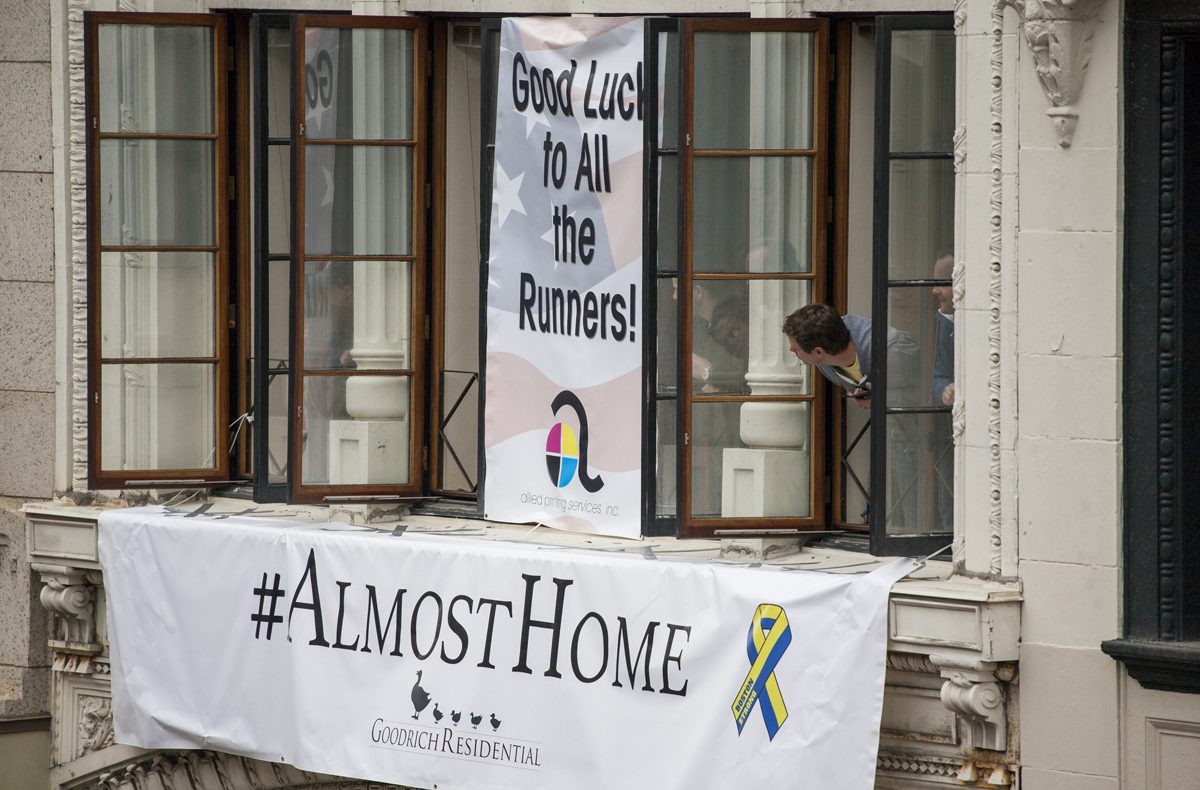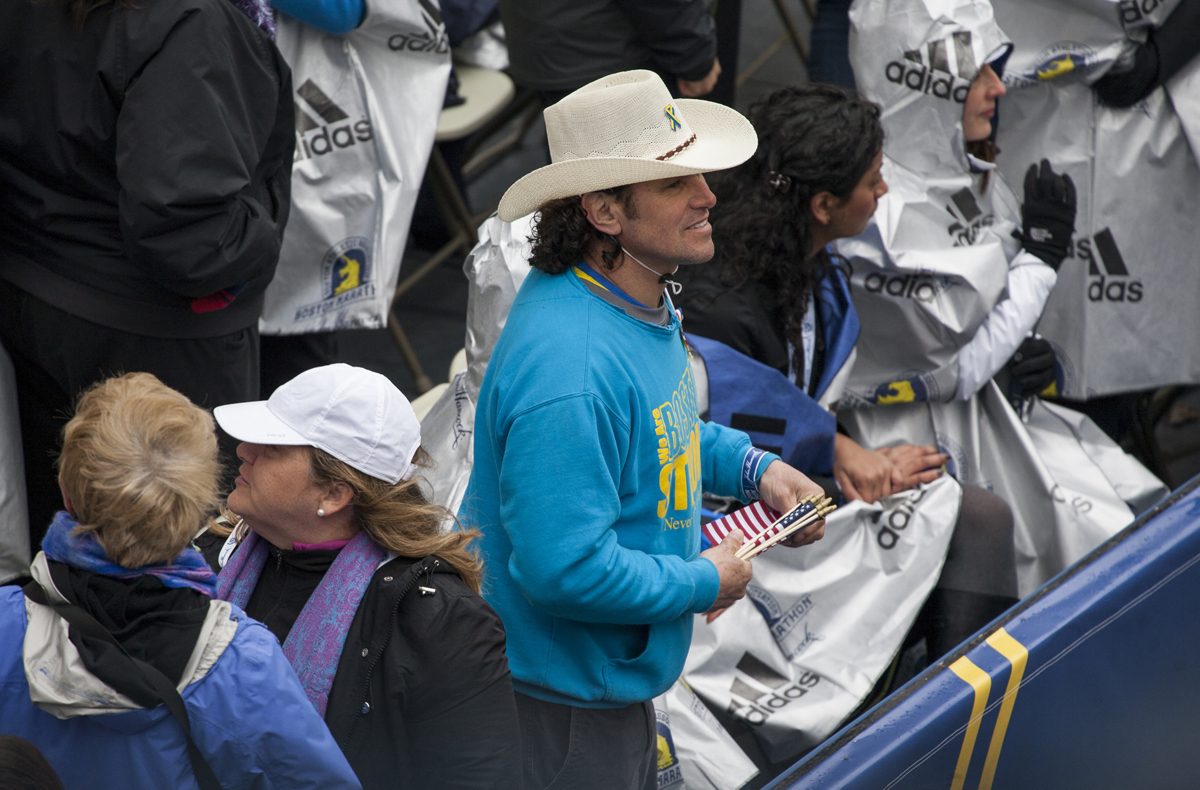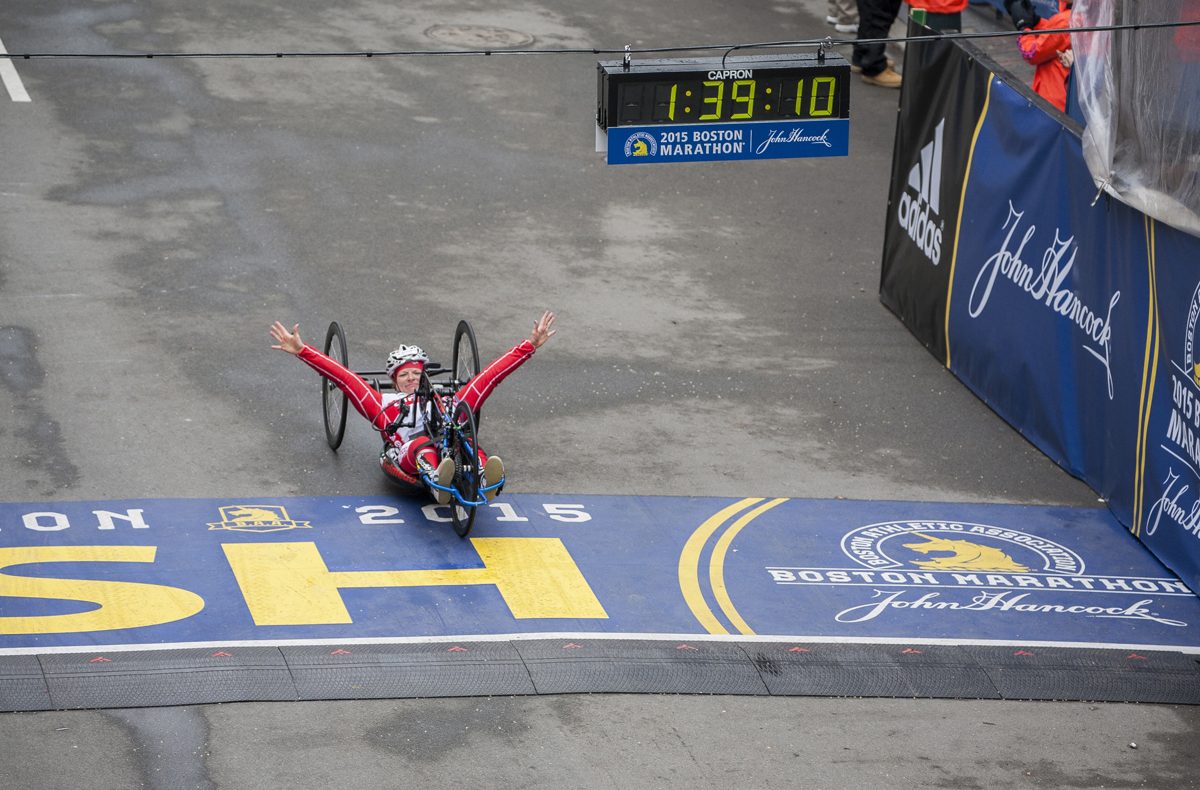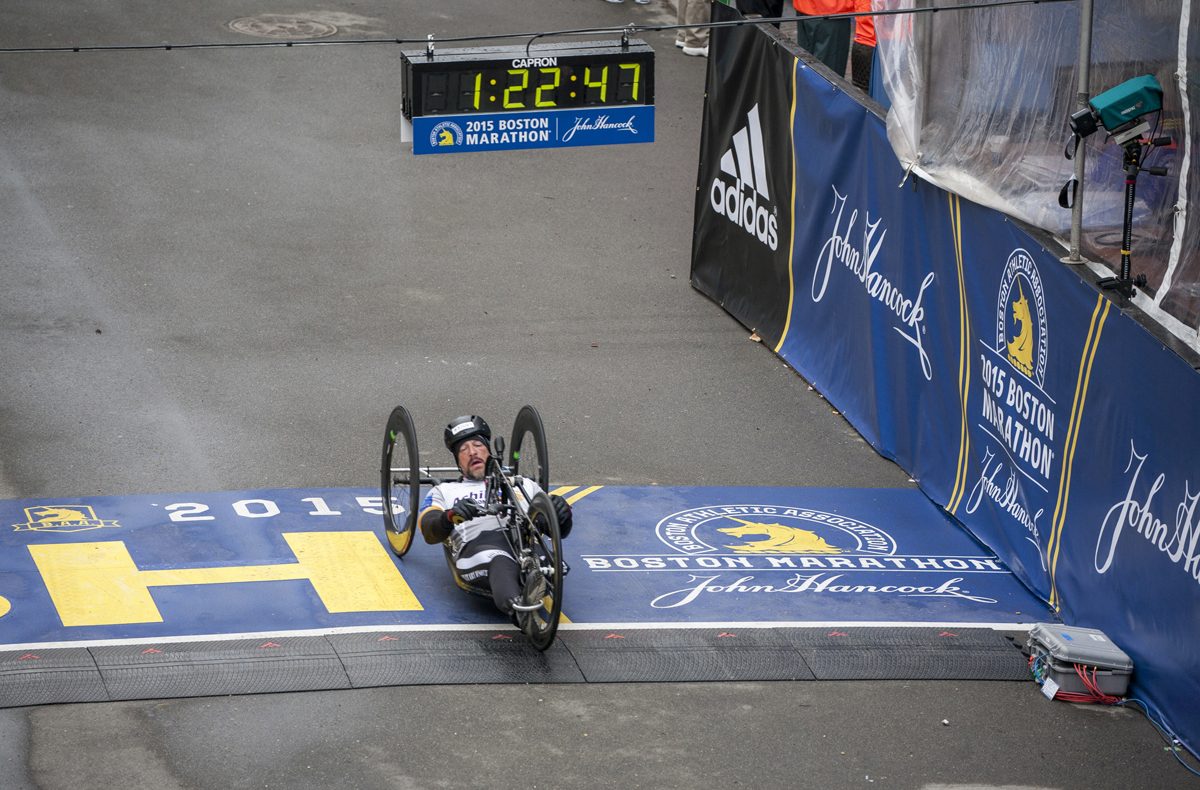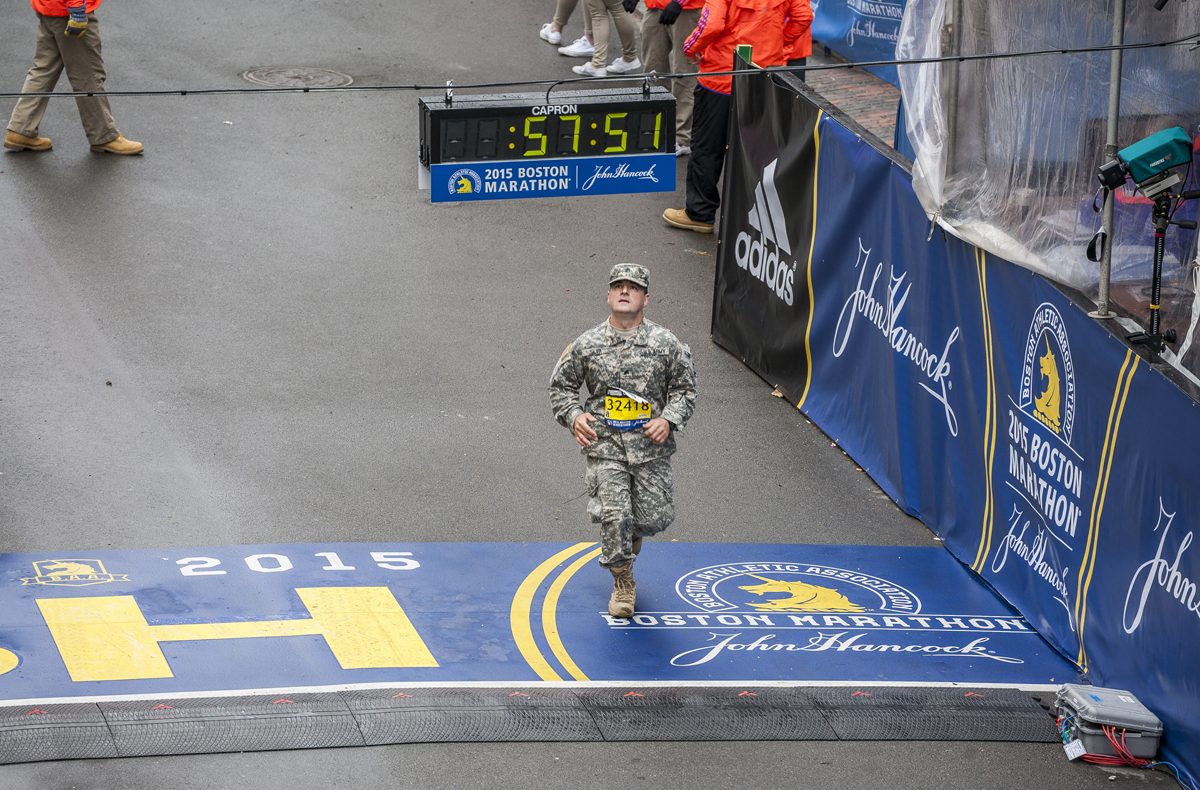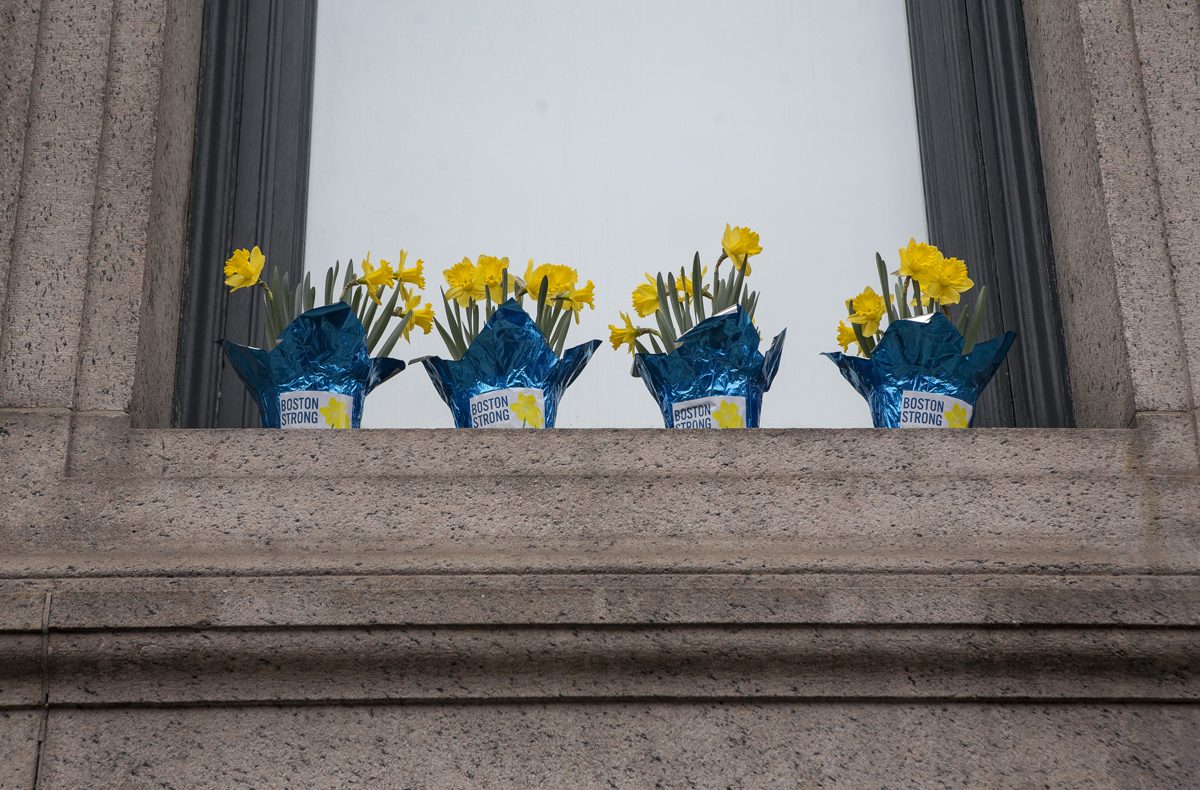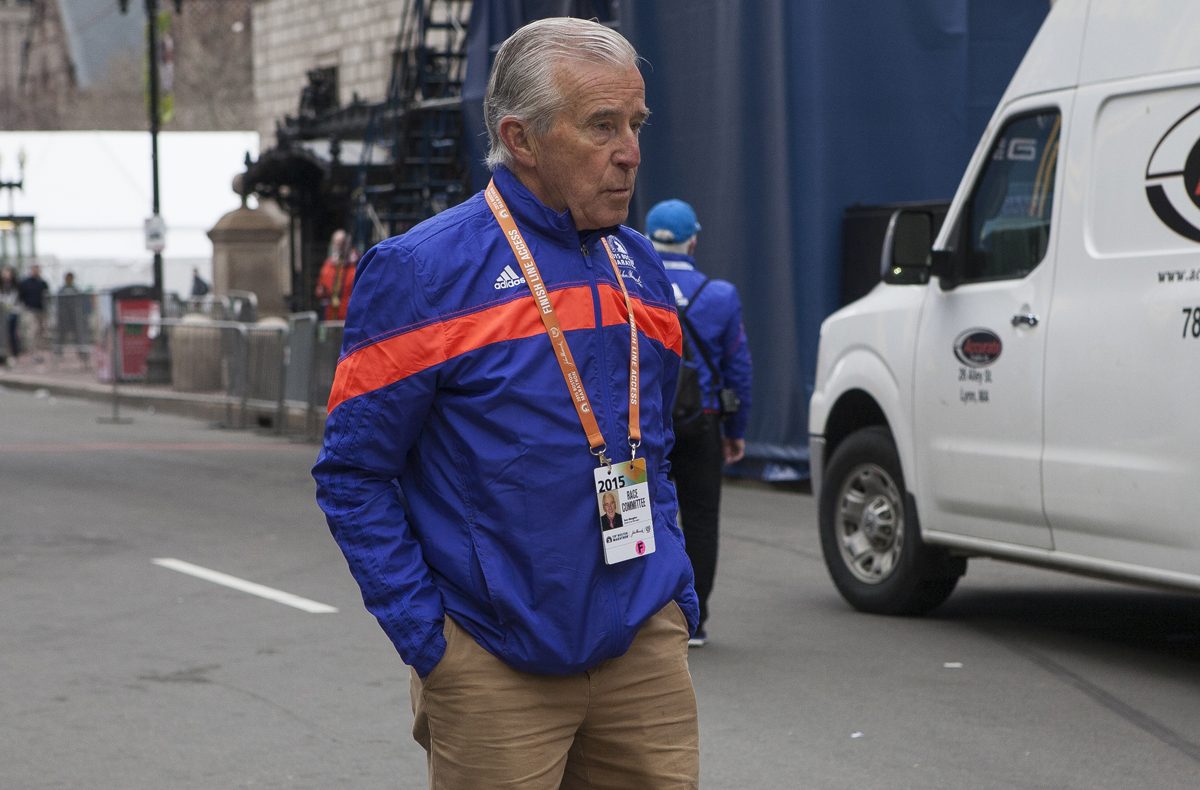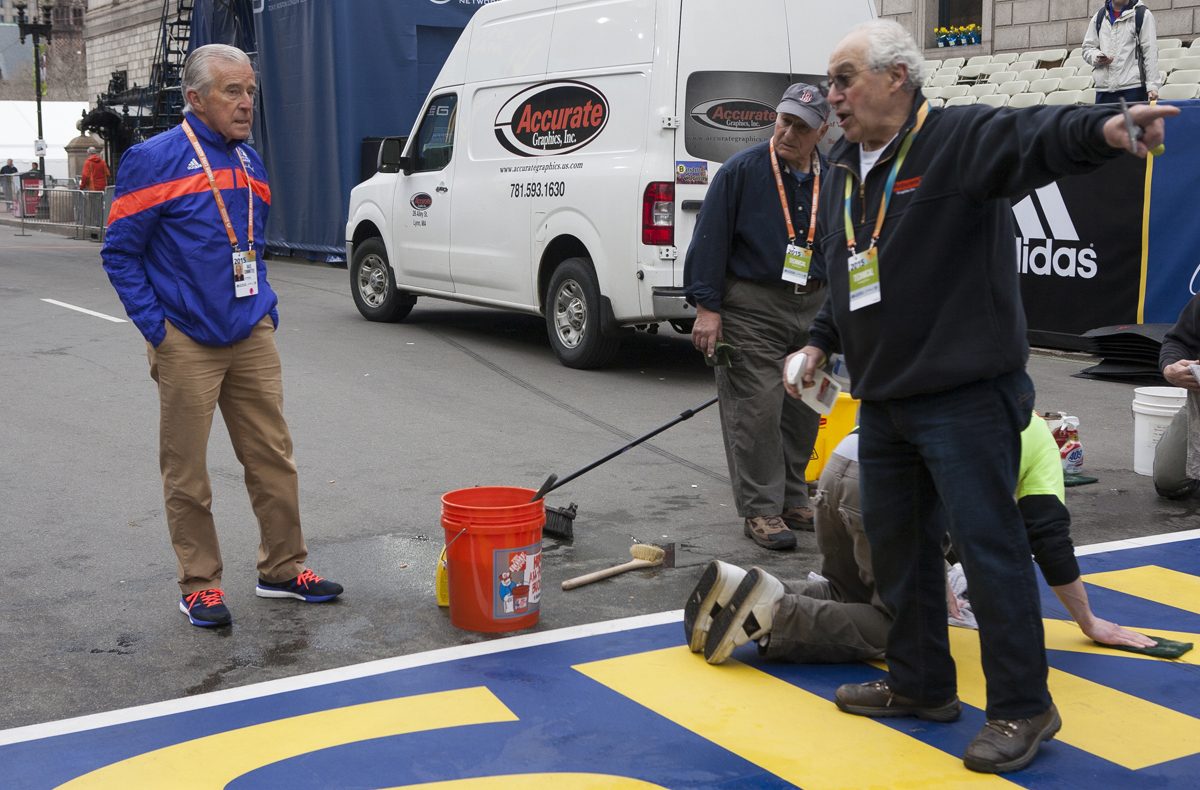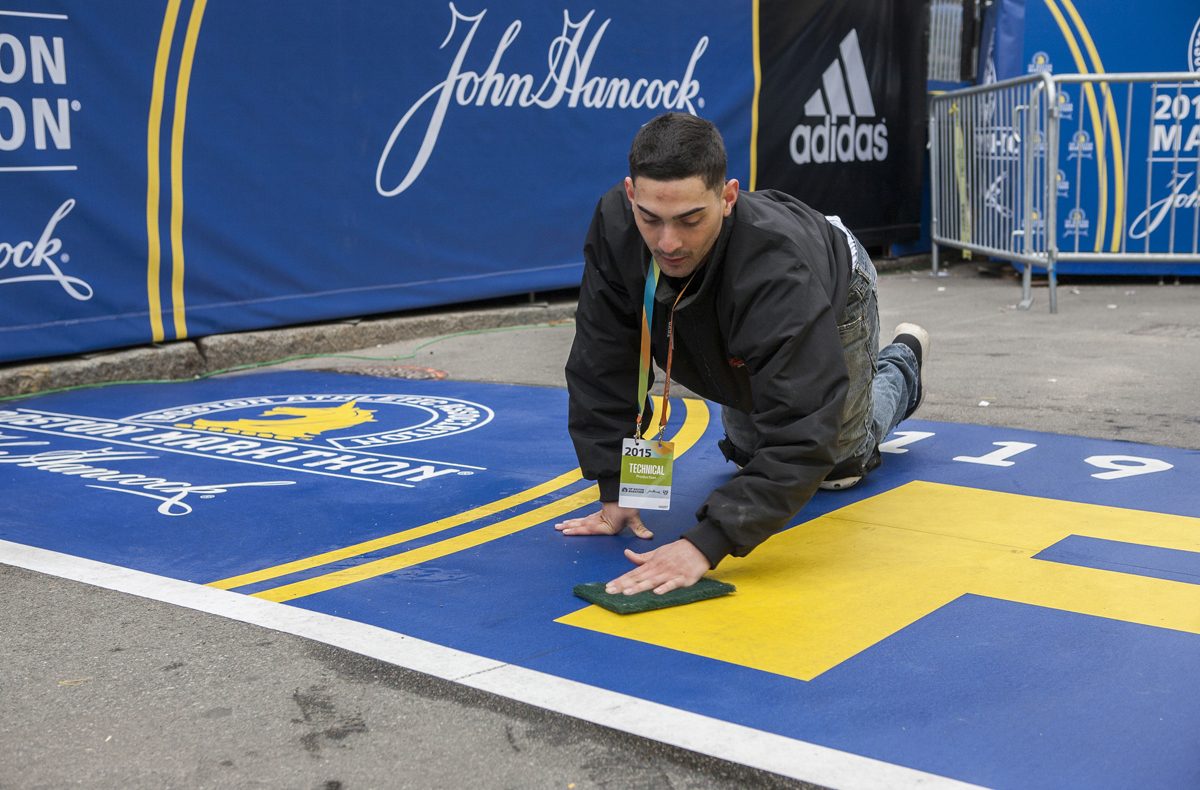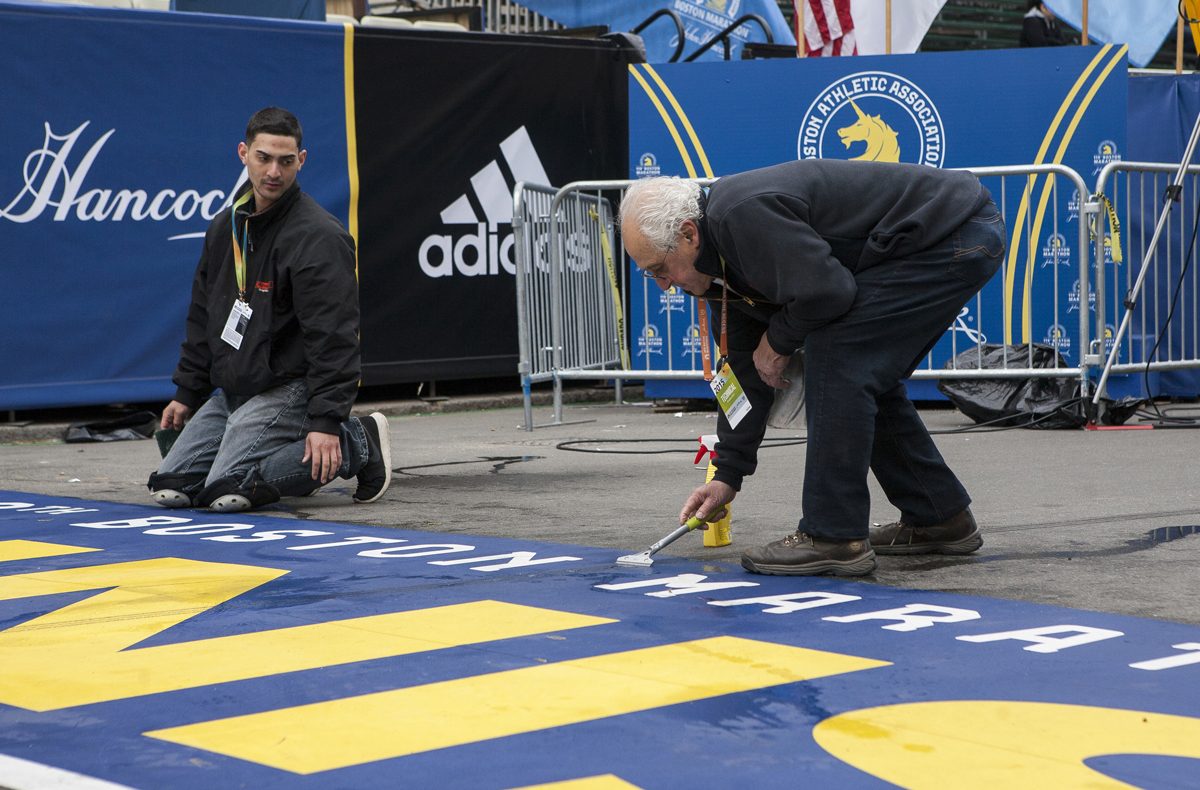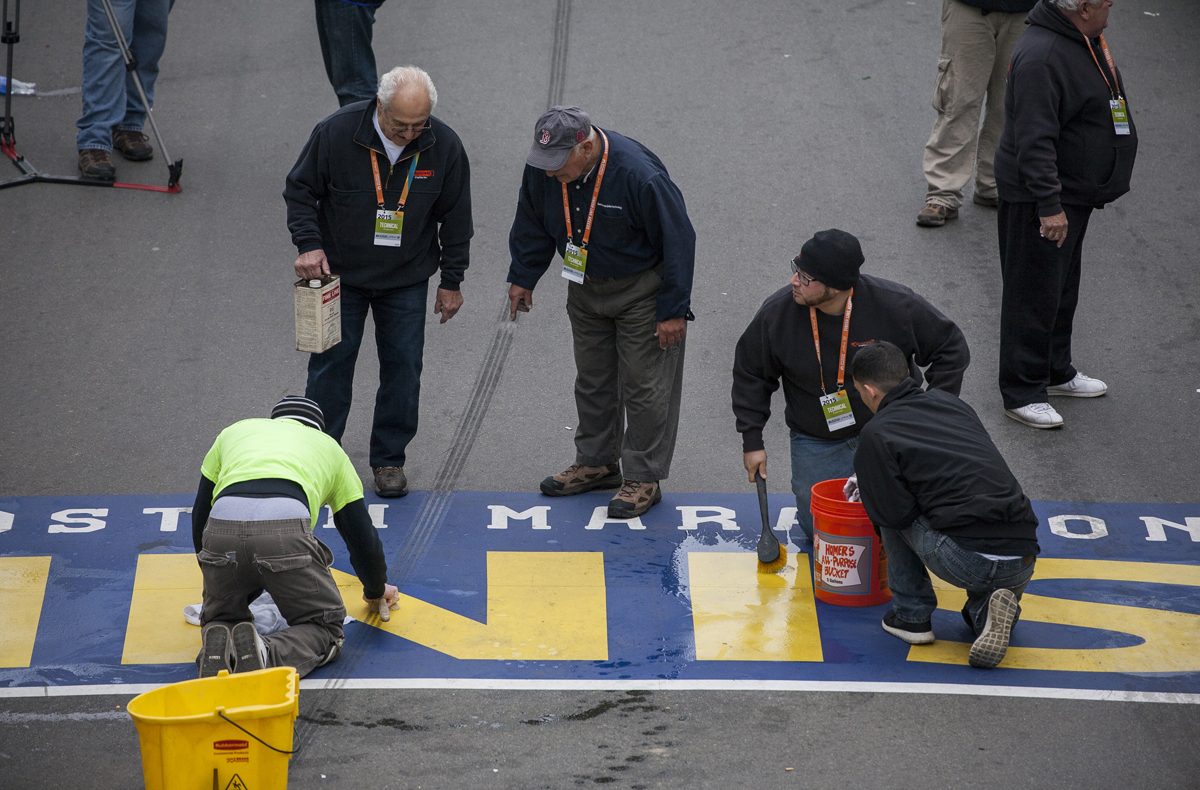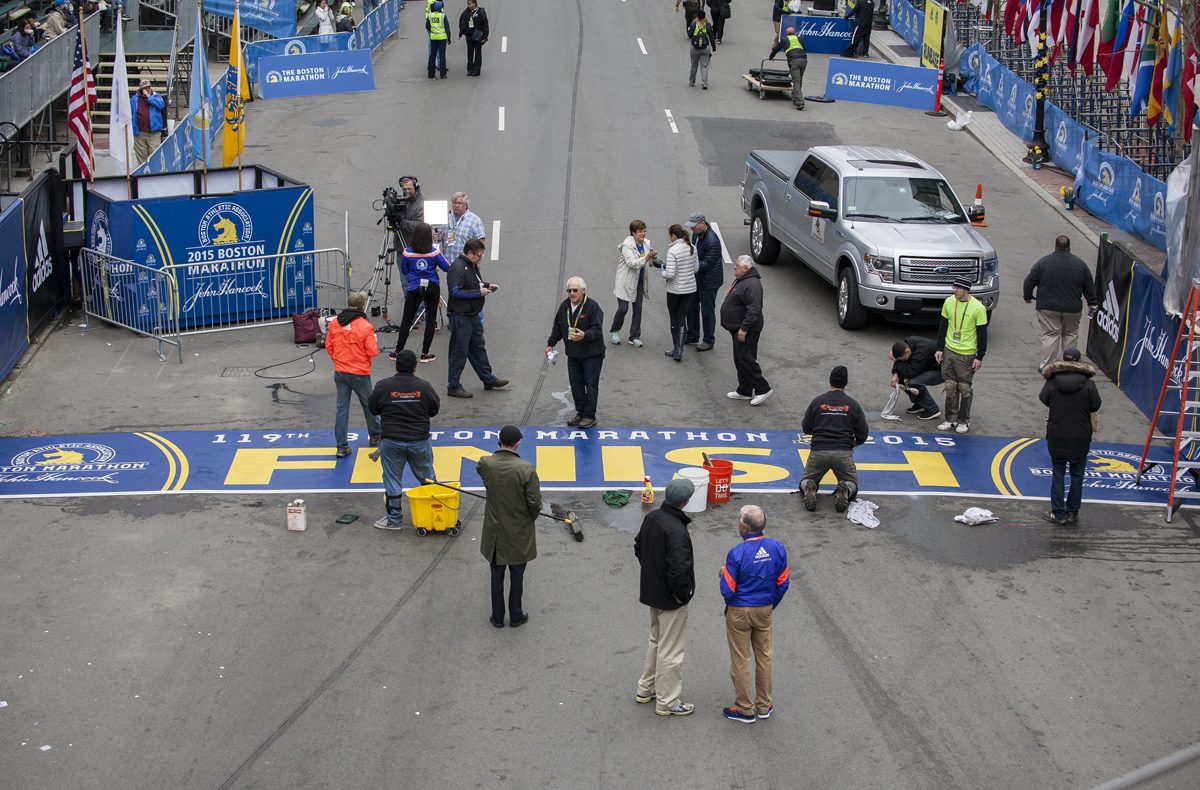 ---