Farm-to-Fork Gets an Upgrade at Saltbox Kitchen
A cafe, a nanobrewery, and a century-old family farm merge at Ben Elliott's new locavore eatery.
---
In today's locavore-obsessed dining culture, being on a first-name basis with community farmers almost seems passé, a quaint relic of the once novel "farm-to-table" movement. Now chefs are cutting out the middleman as they farm, forage, and fish for their daily menu. It's not enough to model oneself after the gastronomic greats; now you have to embody some combination of Henry David Thoreau, Alice Waters, and Grizzly Adams. Need proof of this new phenomenon? Look no further than San Pellegrino's recently released 50 Best Restaurants list, which was peppered with names like Magnus Nilsson, Dan Barber, and René Redzepi, icons of this extreme new culinary frontier.
Here in Massachusetts, L'Espalier's Frank McClelland has long been a proponent of that hyper-local, one-stop sourcing with his Apple Street Farm in Essex. And over the years, Jason Bond has graduated from gentleman farmer to agricultural pro with his Bondir Gardens in Concord. But perhaps nobody epitomizes this new breed of self-sufficient chef-farmer better than Ben Elliott (Locke Ober and No. 9 Park), a former mainstay in Barbara Lynch's Boston empire who, after decades in the business, tired of the restaurant grind and moved his family to his grandparents' fallow farm, Saltbox, in Concord.
"When I was working for Barbara [Lynch], I didn't have time to be with my family," Elliott says. "On top of the commute, I was working 14-hour days. I finally reached a point where I thought to myself, 'I'm getting a little older, I have a three-year-old son who I never see, and I'm ridiculously lucky to be living on this property that I have no time to do anything with.' As much as I loved being a chef in a successful, busy restaurant, my perspective had changed and I really wanted to find a way to devote some time to bringing the farm back to life. I felt very strongly that I had to do something to keep it productive, repair the infrastructure that had fallen into disrepair, and be a steward to this place."
As Elliott admits, "I'm a chef by trade, not a farmer," so when he left the BL Gruppo in 2009, he faced a steep learning curve with both fieldwork and animal husbandry. Elliott not only rehabilitated the home his grandfather had built in the '40s, but also stuck with his new rural lifestyle, eventually producing an array of lettuces, cabbage, beets, tomatoes, herbs, and braising greens. He introduced a flock of lambs and over 30 chickens for eggs. When I called him recently, you could hear Rhode Island Red hens squawking in the background, as well as honeybees whisking by his phone as he knelt to manage one of Saltbox Farm's eight beehives.
---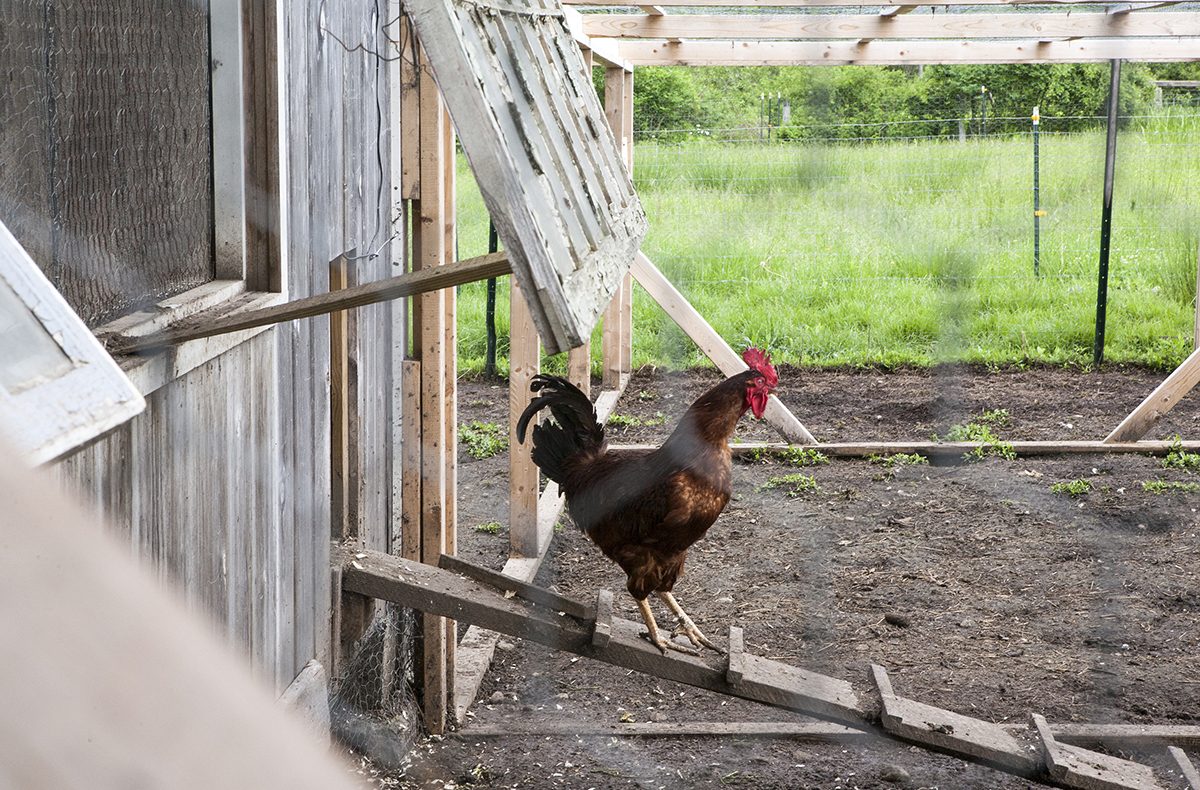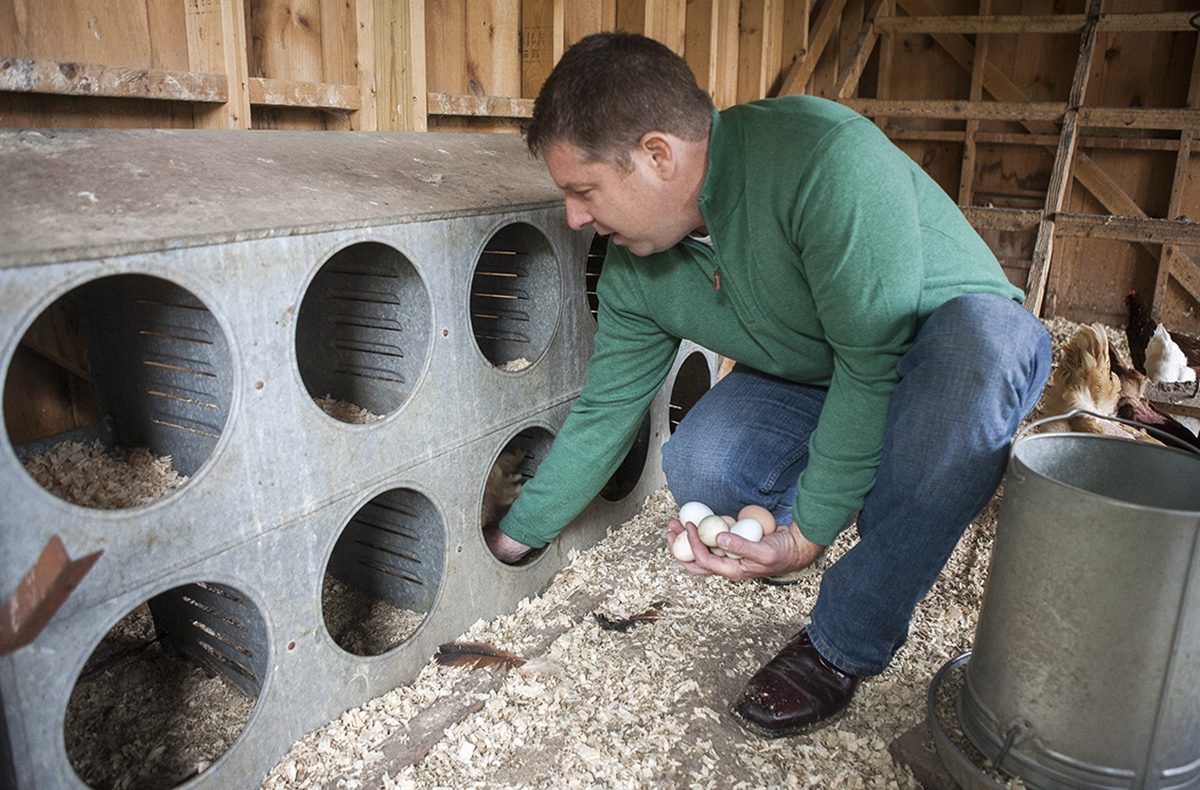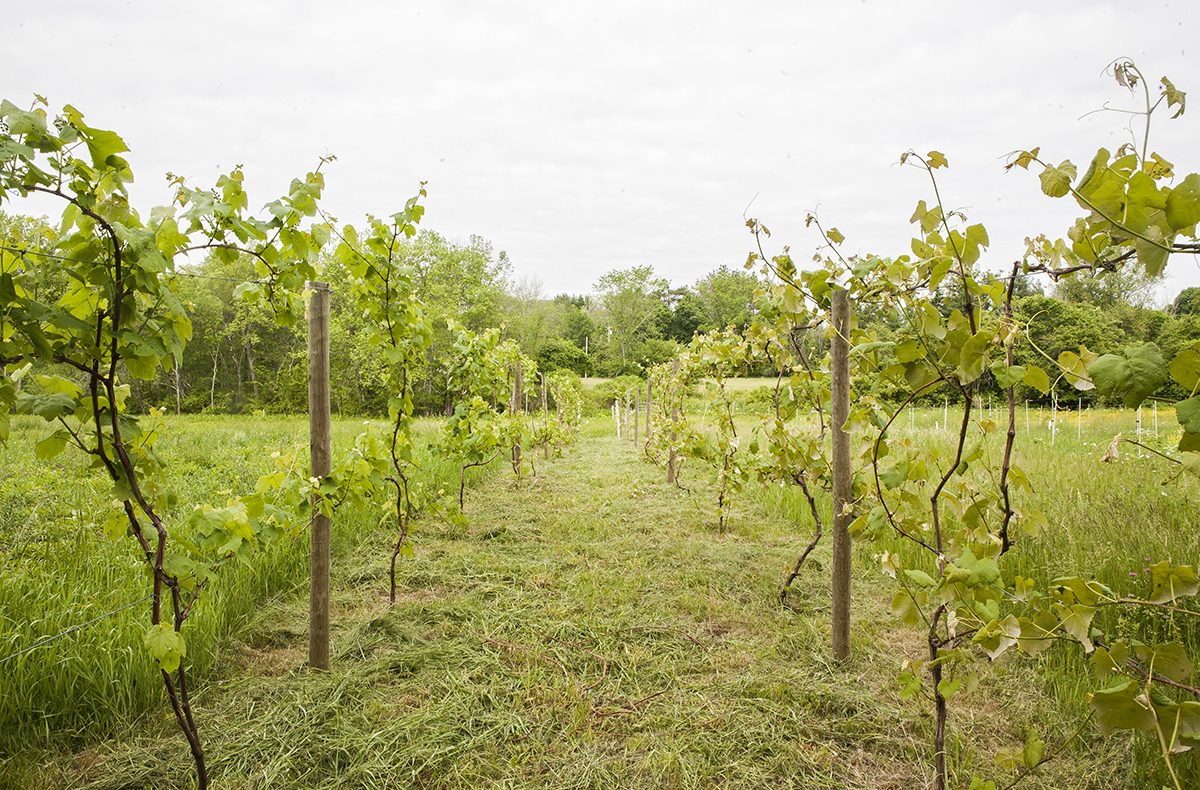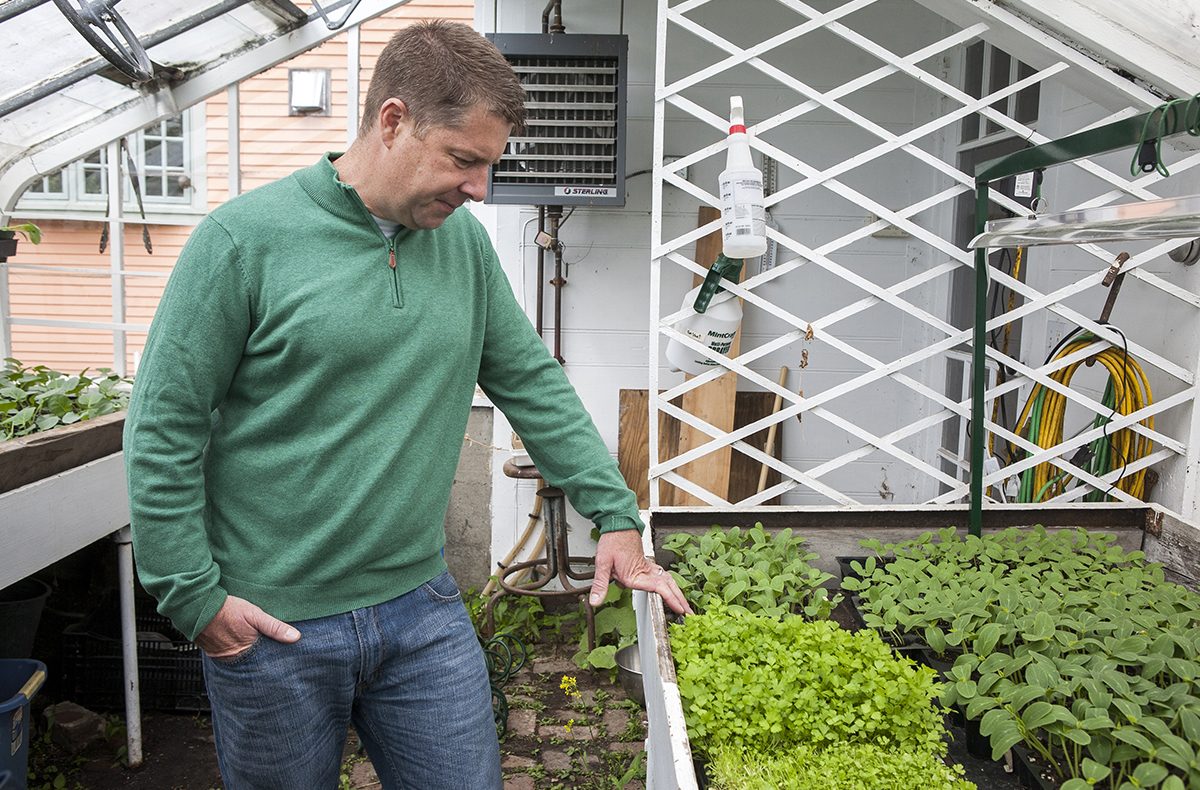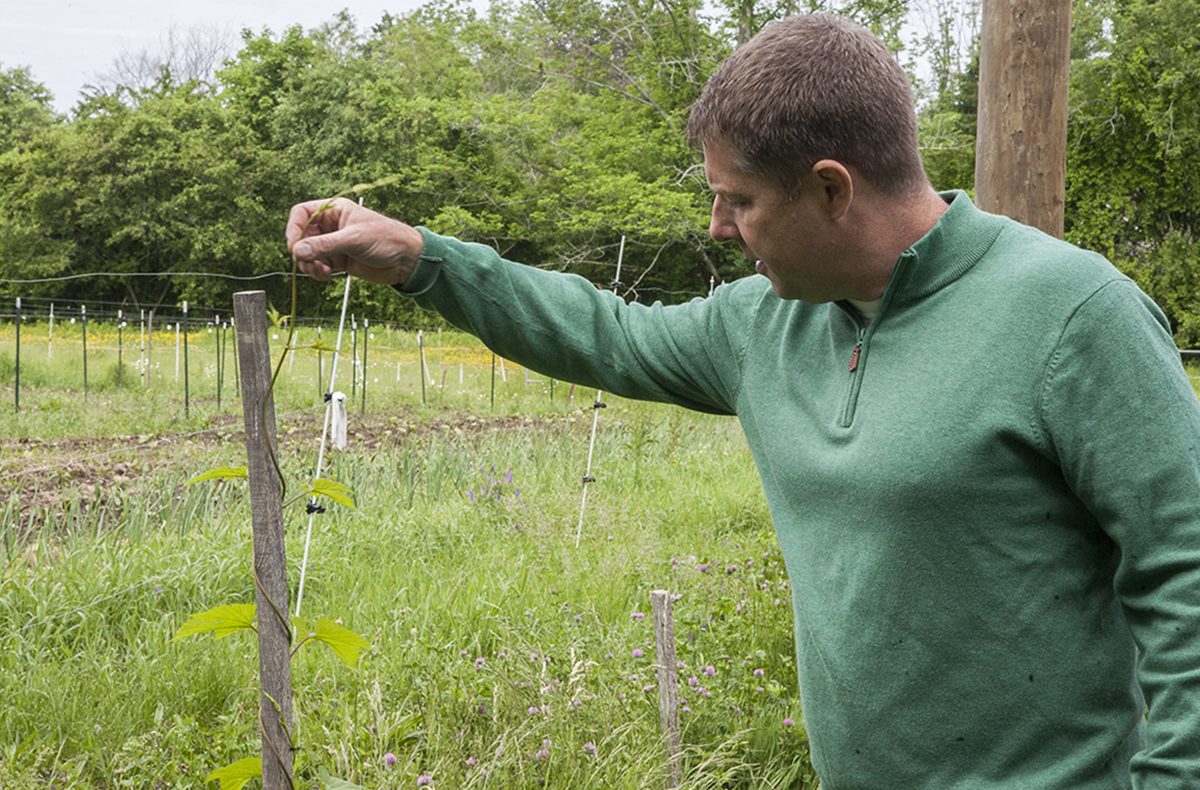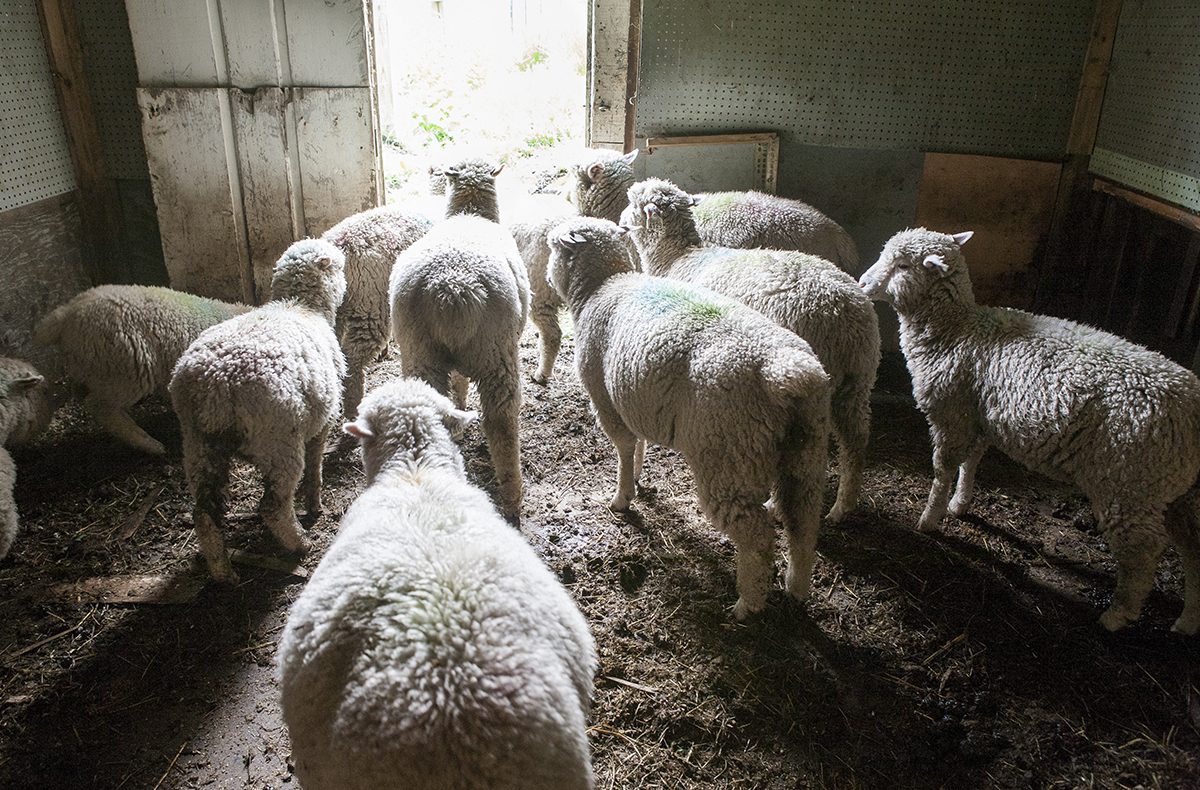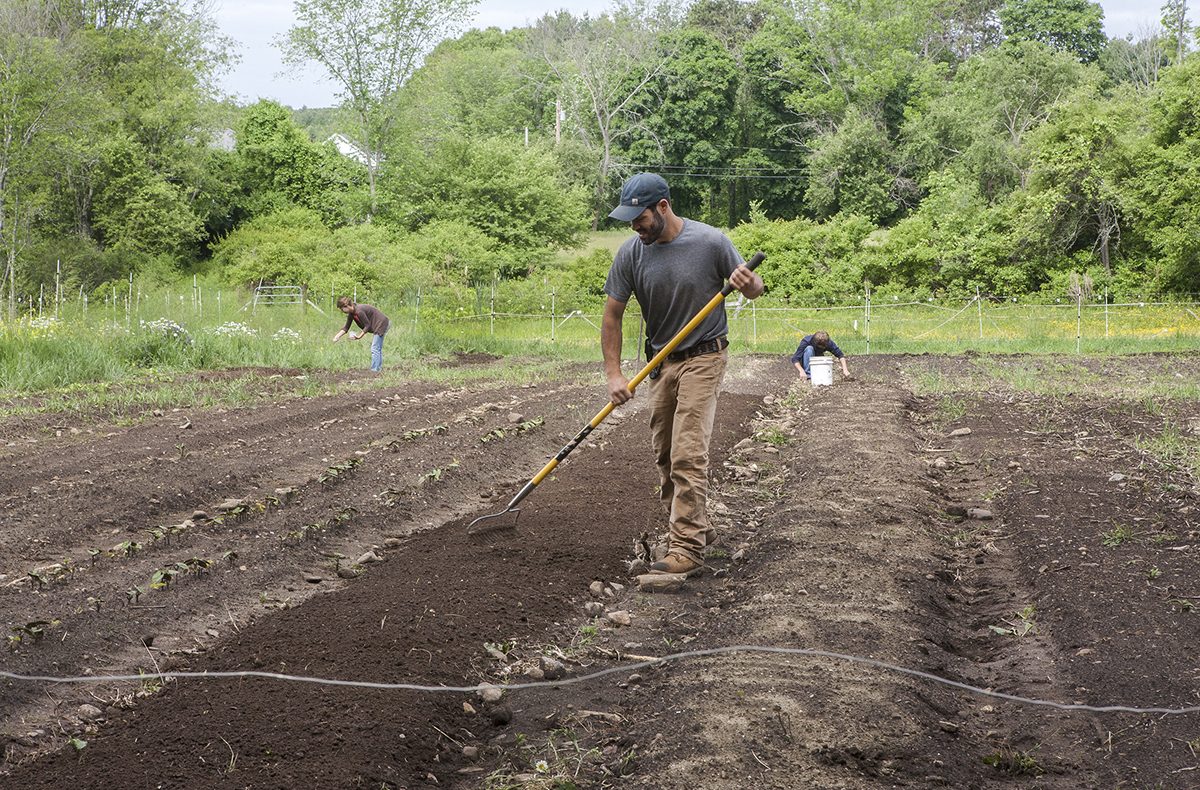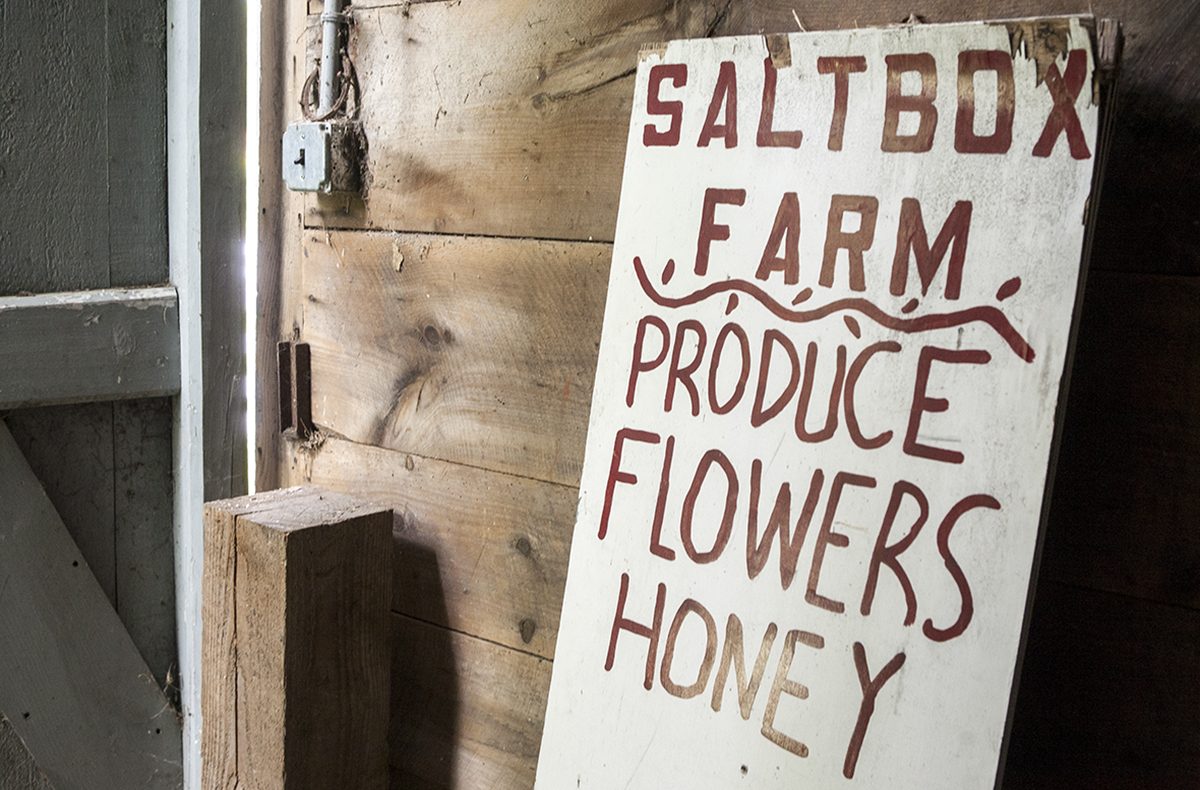 Elliott began hawking his wares at local farmer's markets, restaurants like 80 Thoreau and AKA Bistro, and eventually through a Saltbox CSA program. But as the chef says, "I couldn't put my kids through college by selling tomatoes." That's when Elliott used his culinary background to wade back into the chef pool, first with catering gigs, and later cooking classes at Little House, an on-site country cottage built by his grandfather in the 1960s. After he outfitted the space with a professional eight-burner range and a sprawling center island, clients flocked to the farm, and Elliott's provincial outpost became a beacon of sorts, with former No. 9 Park colleague Ralph Fiegel ands Aran Goldstein (Clink) joining him in his endeavor.
"After getting the farm up and running, the question really became, 'How do I use my 18 years as a chef, pay the bills, and not have to go back to a busy restaurant?'" Elliott says. "How do I tie that all together? It just kind of evolved organically. It's been a progression of sorts, particularly on the catering end. But I also really wanted to share the space with the community. So we have this cottage here that my grandfather built from reclaimed lumber out of which we started teaching cooking classes. I'd have students pull vegetables right of the ground, grab eggs from the chicken coup, and incorporate it all into a menu. The sky was really the limit."
Now comes the next step in Saltbox Farm's evolution as Elliott and his team prepare to open a restaurant just down the road in West Concord. Called Saltbox Kitchen, the 1,500 square-foot space will serve as a multi-functional hub: a prep space for Elliott's thriving catering business, a cafe serving Fazenda coffee and quick-service breakfast items, a lunch counter with wholesome grab-and-go items, and an intimate 15-seat restaurant with a full liquor license at night.
"One thing I hate is when I walk into a bakery or cafe and see nothing but white bread and sugar," says Goldstein, who developed much of the Saltbox Kitchen menu. "Don't get me wrong, scones and muffins are great sometimes. I'm all about that one day a week. But we want to offer people sustainable options—organic yogurt with fresh fruit, eggs over a nice succotash, Moroccan-style roast chicken— things you can eat and not feel terrible afterward. We want people to be able to come in here multiple times a week and enjoy themselves."
---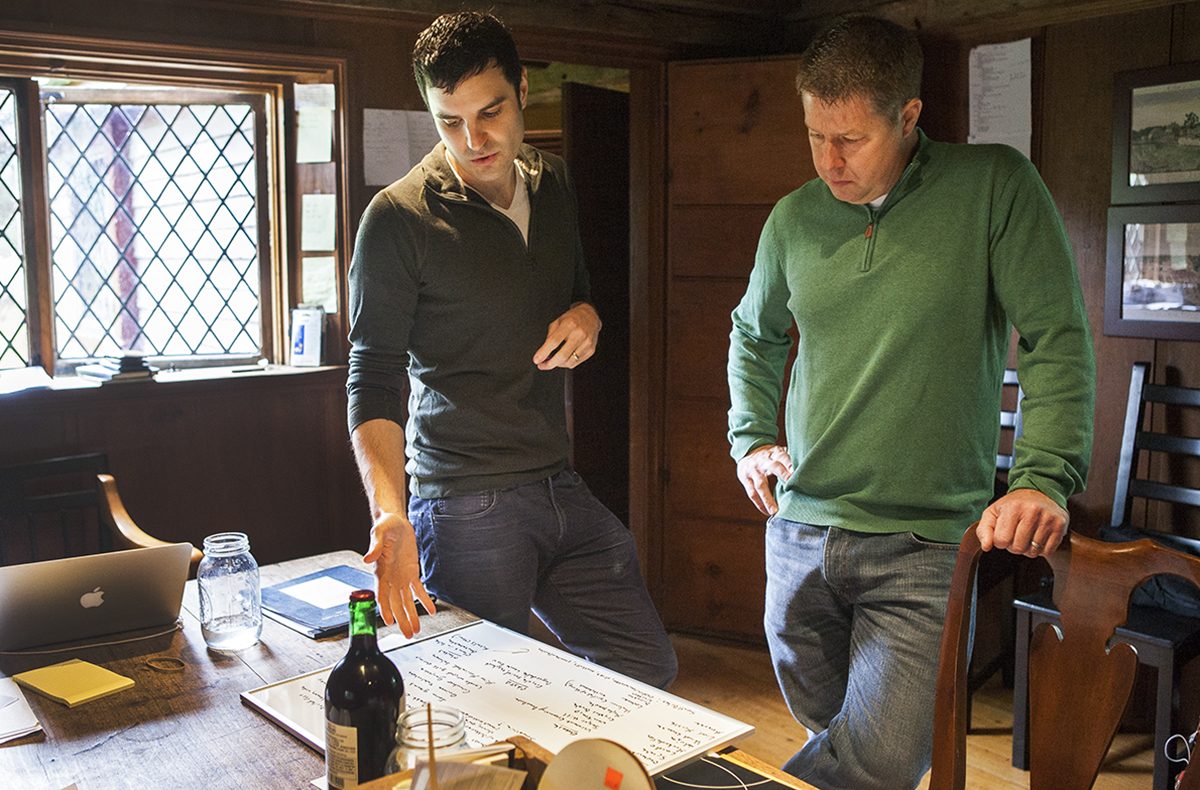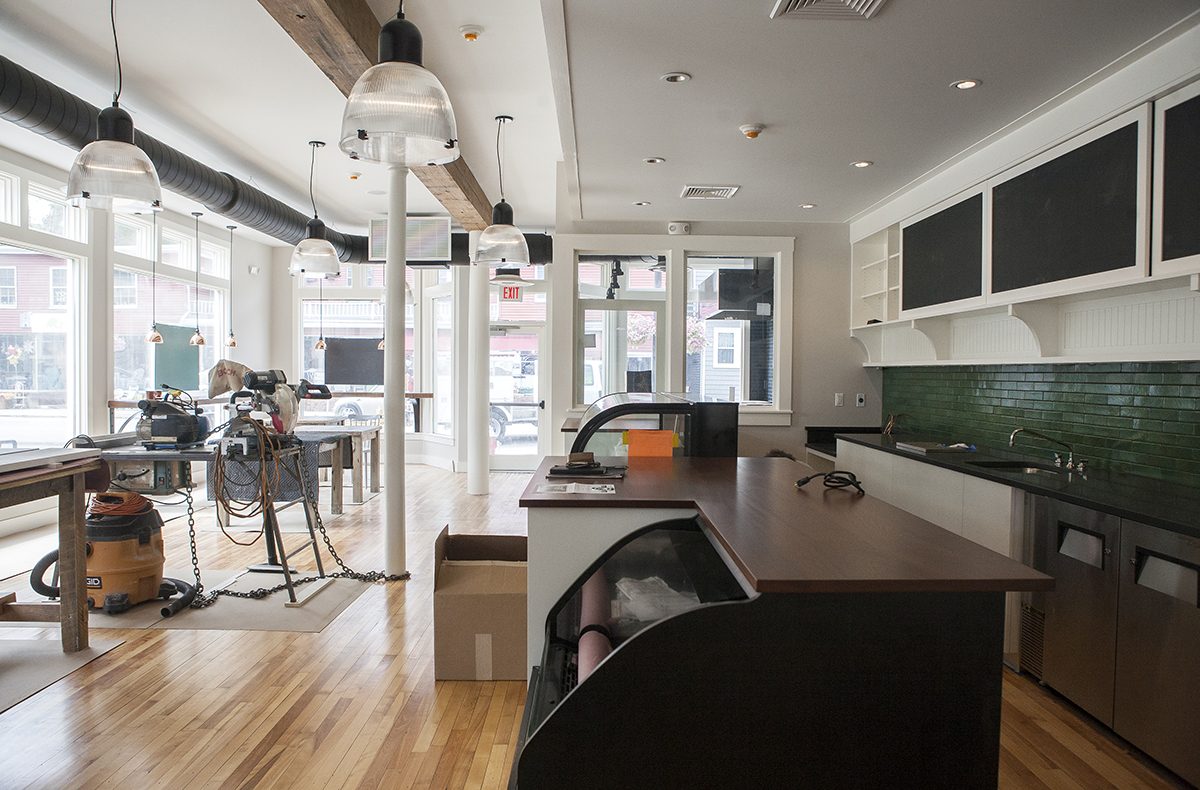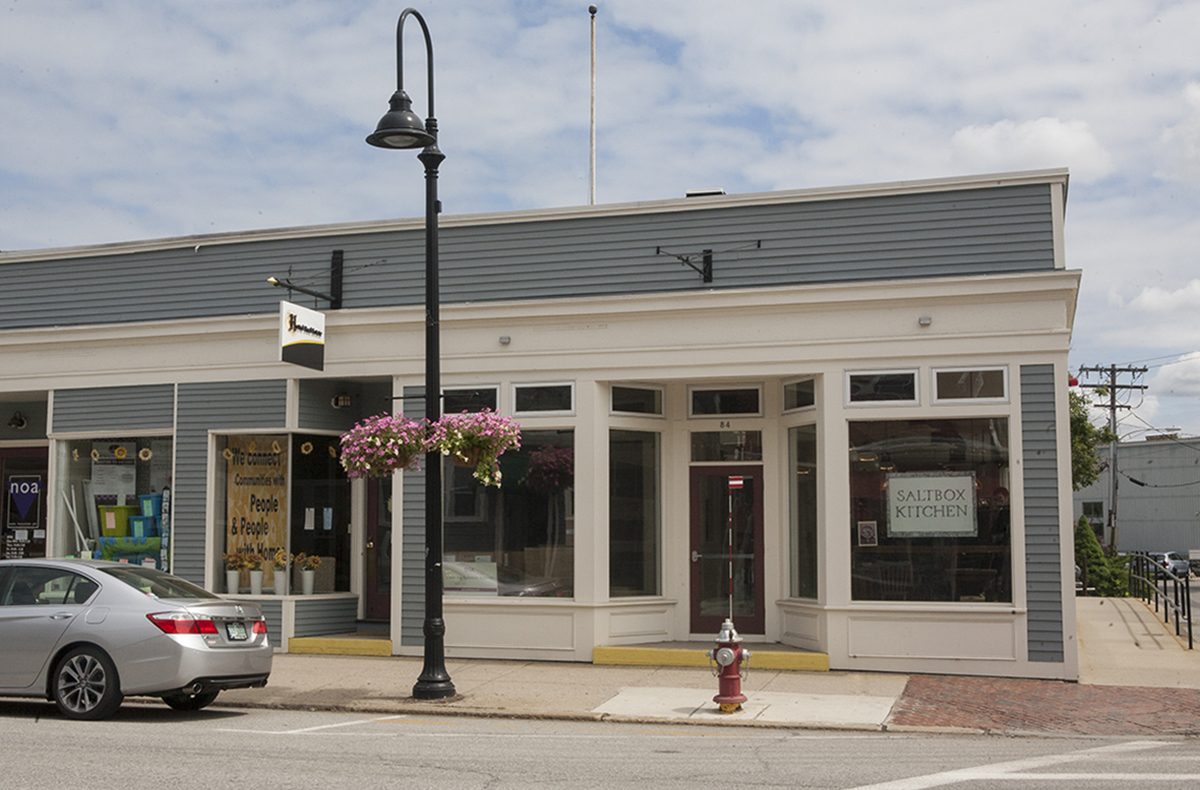 More than anything, Saltbox Kitchen will be an expression of Elliott's family farm and a platform to better introduce the community to its expanding bounty. Breakfast sandwiches, like the "Julia Child's Six-Minute Egg," will feature just-picked Saltbox kale and farm fresh eggs, turnovers and breads will be stuffed with berries, pears, and apples that line the property, and even the beer, brewed by Fiegel at the restaurant, will feature four types of hops growing on converted telephone poles throughout Elliott's two-acre garden.
And even though "local" and "seasonality" play key roles at the restaurant, so much so that Saltbox Farm has terminated its CSA and restaurant distribution in order to hoard ingredients for the menu, Elliott wants to assure the locavore-wearied that he's not averse to showcasing better products from all over the globe.
"Look, I love bananas, and chocolate, and coffee, things that aren't grown here in Massachusetts," Elliott says. "Yes, Saltbox Kitchen will be rooted in the seasons, but we also want to branch out and bring in flavors from different parts of the world. In an ideal world guests will want to come in and get coffee and an egg sandwich in the morning, take a bunch of stuff with them on the commuter rail for lunch, get off the train after work for a couple beers and some charcuterie, and bring some stuff home with them for dinner…then repeat the next day."
84 Commonwealth Ave., West Concord; saltboxfarmconcord.com.
---