Michael Mina to Open Boston Branch of Pabu
The James Beard Award-winning chef comes to Downtown's new Millennium Towers high-rise.
---
Michelin-starred, James Beard Award-winning chef Michael Mina (Mina, Clock Bar, Ramen Bar) and renowned sushi chef Ken Tominaga (Hana) will be bringing the second location of their "refined izakaya" and sushi bar concept, Pabu (Japanese for "pub"), to Boston as part of the new Millennium Tower development. Slated to open in September 2016, Pabu will be Mina's first venture in New England.
"I've always wanted to build a restaurant in Boston," Mina says. "I've actually been looking for years now. There are three cities I absolutely love: I grew up in Washington and have always had an affinity for Seattle; San Francisco, which I now call home and is the city I've always wanted to live in; then Boston. I see all of them as having some really great similarities as far as food and dining, in the sense of having great products, amazing seafood, and a culture that appreciates good food."
Pabu Boston will be the second location of Mina and Tominaga's acclaimed Japanese restaurant, which was awarded a place on San Francisco Chronicle's Top 100 Restaurants List in 2015 and was also designated as one of the Hottest Japanese Restaurants in the Country by Zagat when it first opened in 2012.
The new 7,800 square-foot space, located on the first and second floor of the 625-foot high-rise, will feature a large menu utilizing market-fresh seafood from New England waters and Japan's famed Tsukiji Market, Japanese and American Wagyu, and prime and dry-aged meats. Along with shareable options like braised pork belly, fried chicken karaage, chawanmushi, and shabu shabu, guests can also opt for Tominaga's omakase nigiri menu, a multi-course experience paired with Pabu's extensive selection of sakes.
---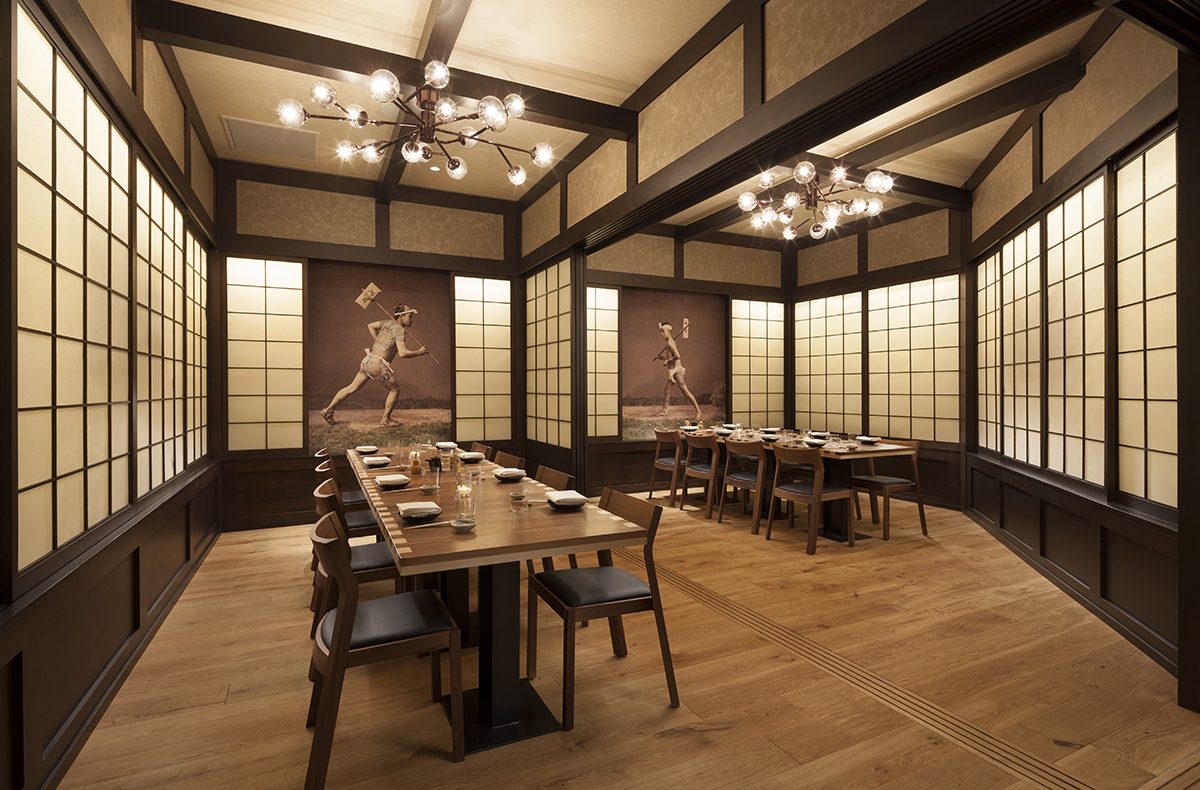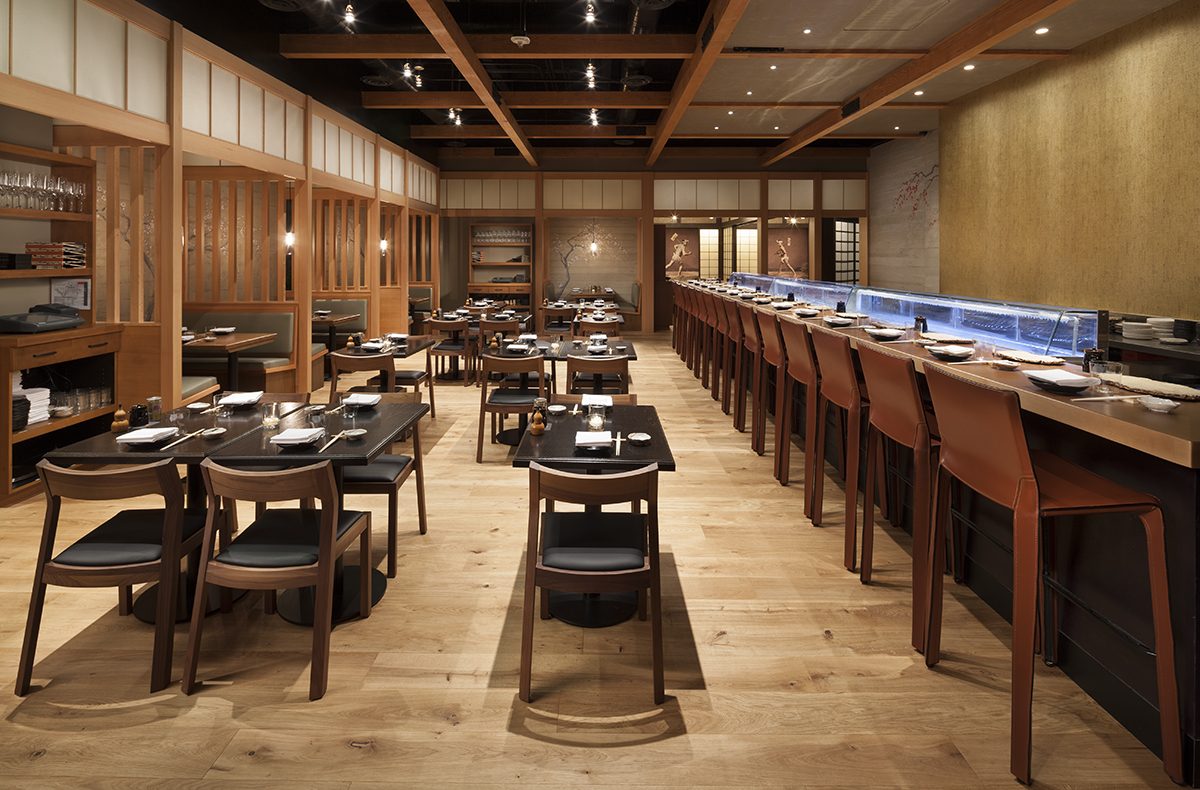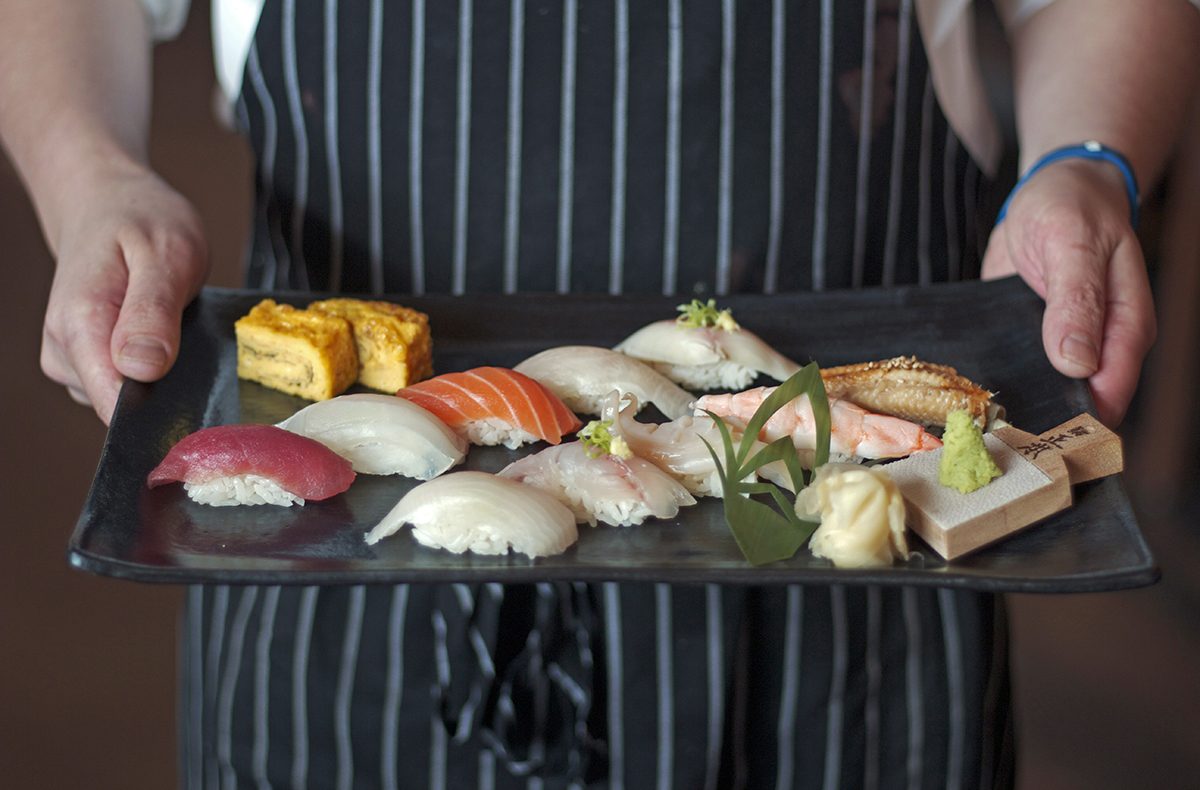 "Out of all the restaurant concepts I'm involved in [26], I really thought Pabu was the best one to complement the city," Mina says. "We're not trying to create a new wave Japanese restaurant because that's not how Ken cooks. We wanted to take what's so great about Japanese food—the product, the cleanliness, and the techniques—and put it in an environment that's fun. In my career, I've never wanted to create a 20-seat whisper-joint. I've always preferred restaurants with buzz and energy. Despite popular belief, you can combine the two things. We did it in San Francisco and it's been an unbelievable success."
In addition to the 173-seat restuarant, Mina will be overseeing Millennium Tower's private restaurant, bar, and club room, services exclusive to Millennium's 442 residents. Owners in Millennium Towers will be treated to cooking classes, video demonstrations from Mina, and a private screening room, where the chefs will prepare special "tailgate" menus on game days.
1 Franklin St., Boston; michaelmina.net.
---