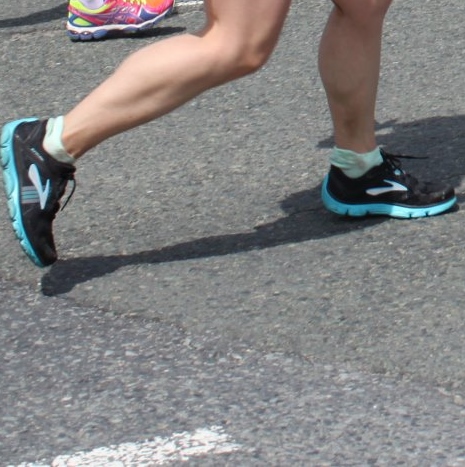 Kristine Chew

,

35




Vancouver

,

BC

-

Canada

Boston 2013 was my first Boston. There were a number of us from Vancouver who were running, including one of my best friends. I had finished the marathon in 3:35:02, changed into dry clothes, and was busy trying to shove my way into the family meeting area. I heard a thunderous boom, and a woman and I looked at each other. "What was that?" I thought perhaps it was a Patriots Day celebration of fireworks, or some sort of factory accident. A friend's cell phone rang—and that was our first inkling that something terrible might actually happened.

The impact of the day's events would not become clear until after we returned to our hotel room in the North End and turned on the television, where we sat glued to the screen, watching replay after horrific replay.

Shock, anger, grief, disbelief, and sorrow were just a few of the emotions I experienced in the days after the marathon. I know my friends, my family who came to cheer on and myself are among the lucky ones as we were unharmed. Sporting my Boston jacket the next day, a woman approached me and asked if I would return to Boston.

I will come back to Boston and run Boston again one day.