5 Wedding Trends You Haven't Seen on Pinterest
When you're planning a wedding in the digital age, it's nearly impossible to find something that hasn't been overdone. Once original ideas like donut walls and flower crown veils are now plastered all over Pinterest. While these ideas are still popular, the team at Tasha Bracken Events loves the challenge of staying two steps ahead of the curve and revamping elements guests have already seen.
"If we're seeing something four or five times on Instagram or other social media outlets, we know our clients may want to change it up and make it different," says Tasha Bracken Events owner and principal event producer Tasha Bracken. "This is when we want to think about how we can incorporate a new twist on those traditional elements to make it fresh and relevant."
Bracken and her team work with each couple to determine how to design a completely custom experience. "We ask clients to fill out a short questionnaire to help us get to know them better," says Bracken. "Knowing what they like to do on the weekends or how they decorated their home tells a lot about the couple."
Here are five piping hot trends that you can consider for your own big day – before they go out of style, of course.
---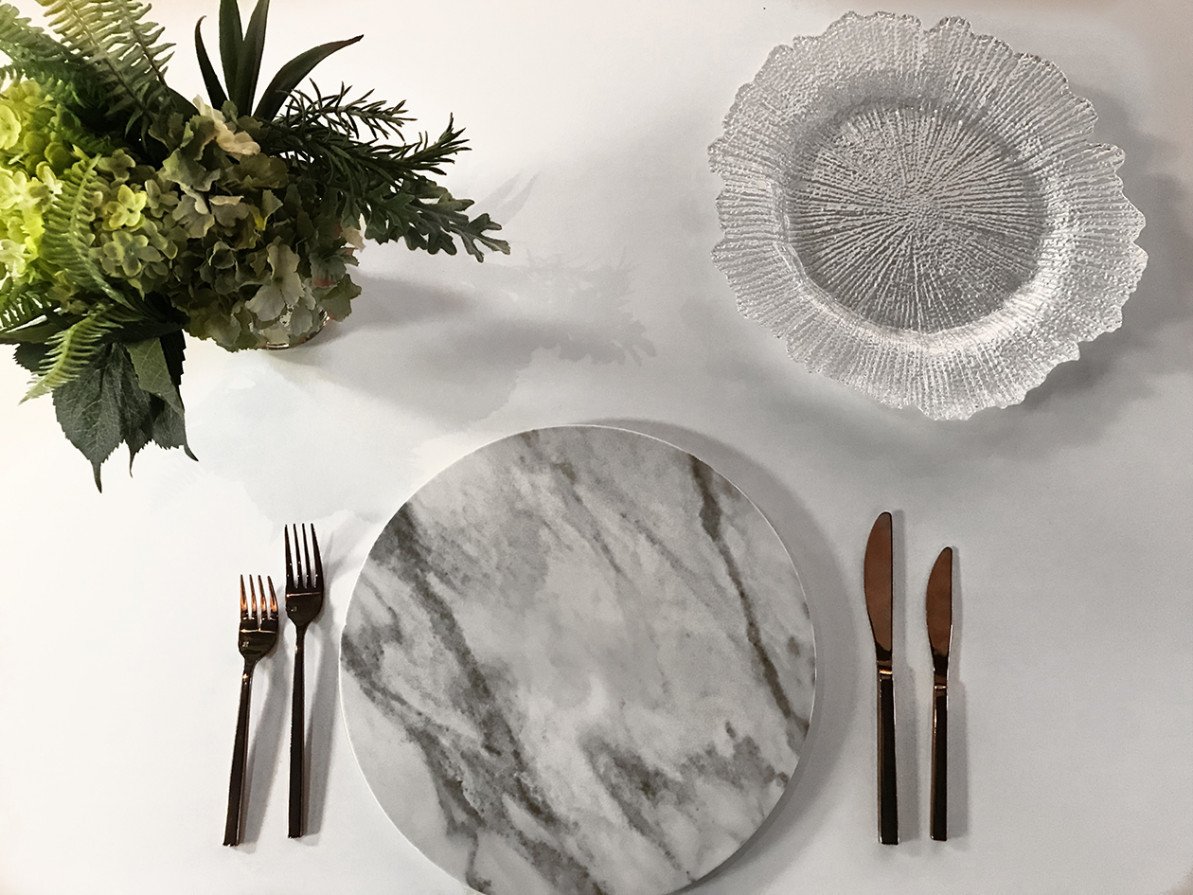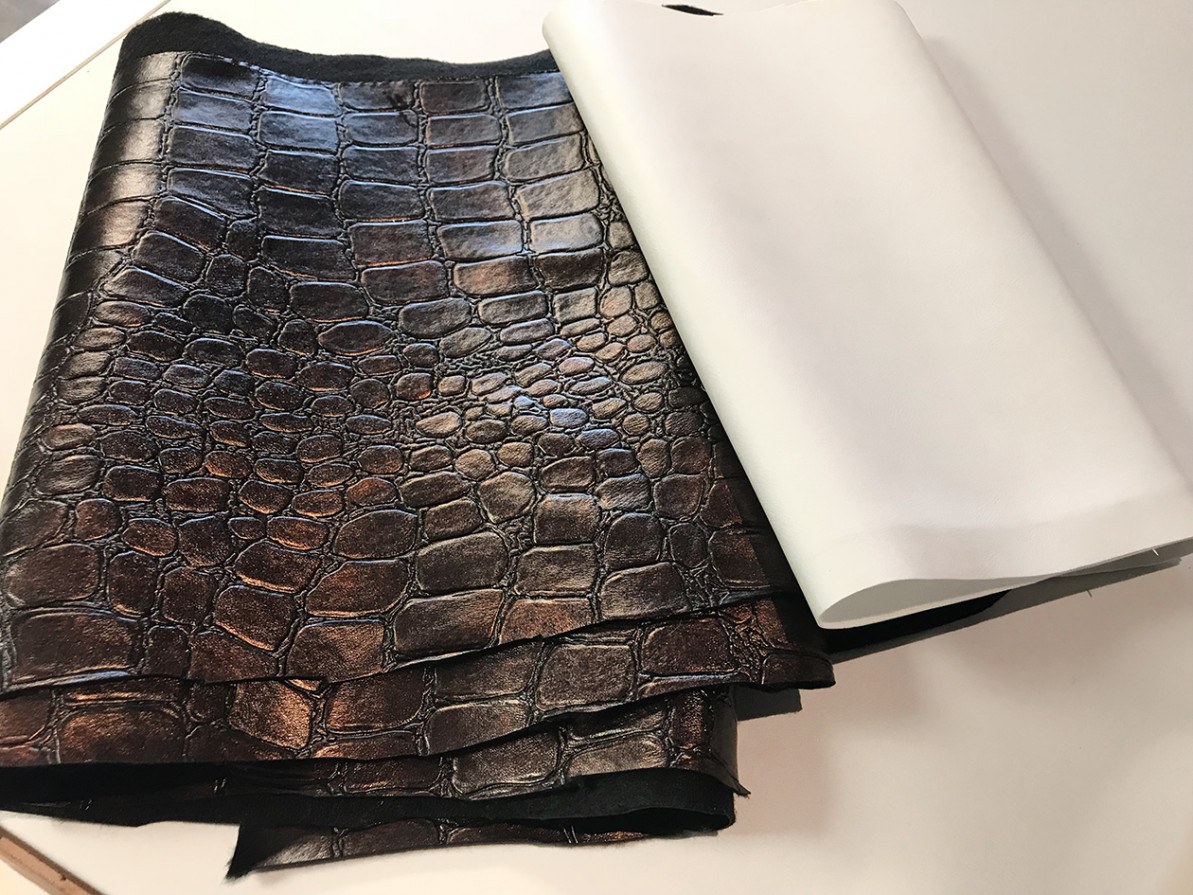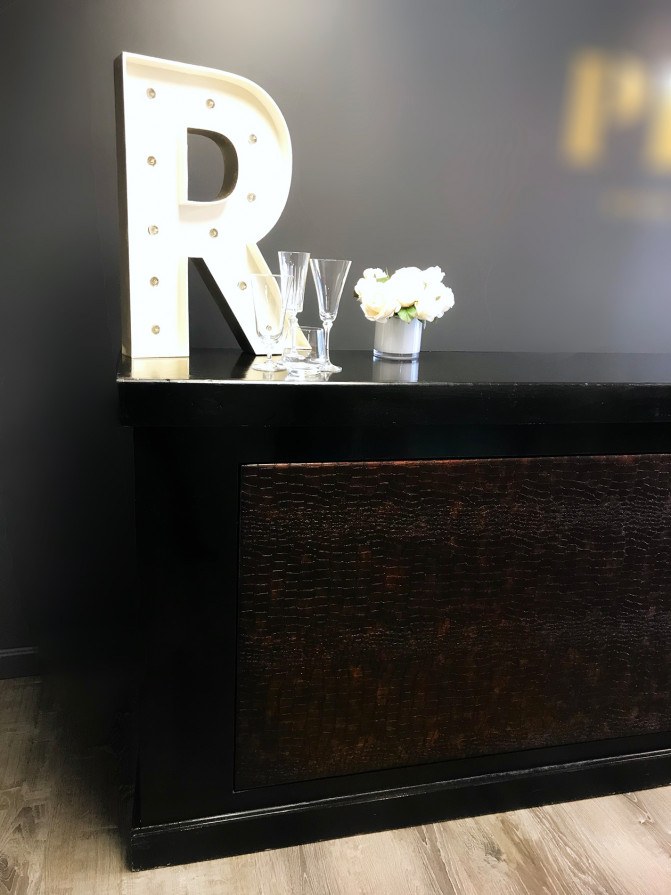 Vinyl décor
With an emphasis on texture in the fashion and event world, vinyl is back in a big way. "We've seen velvet, fringe, even plastic, but the new star of the show is vinyl," says Bracken. "This isn't your grandma's tablecloth. This kind of vinyl brings edginess to a hip celebration or can spruce up a traditional, romantic soirée. It's also really easy to clean up."
Cascading floral wristlet
"The cascading bouquet has made a big comeback in the floral world over the last few years," says Bracken. "Now there's an added twist: the wristlet. It's a modern take on a classic style that's both elegant and versatile." She says this can work as something organic and small, or more dramatic and over-the-top.
Map escort card display
Bride-to-be Kathryn Frazzette and her soon-to-be husband Brooks Farrar love to travel together. Inspired by the father of the groom's bucket list mission to visit all 59 U.S. National Parks, the couple is opting for a map escort display for their October affair. "The tables are going to be designated as national park names, not just numbers," says Frazzette. "It easily shows people where, geographically, their national park is in the United States. This is the big first impression that we want everyone to see and experience from the start."
Expanding on the nature theme, Frazzette says they plan on bringing the outdoors in with bare hardwood tables, rustic chic frames, and earthy florals. "Ultimately, we want our day to be filled with wonderful memories and to be a special experience for our family and friends," says Frazzette. "We hope the display is a fun wow factor, but also an opportunity for people to see how much thought and care went into the day."
---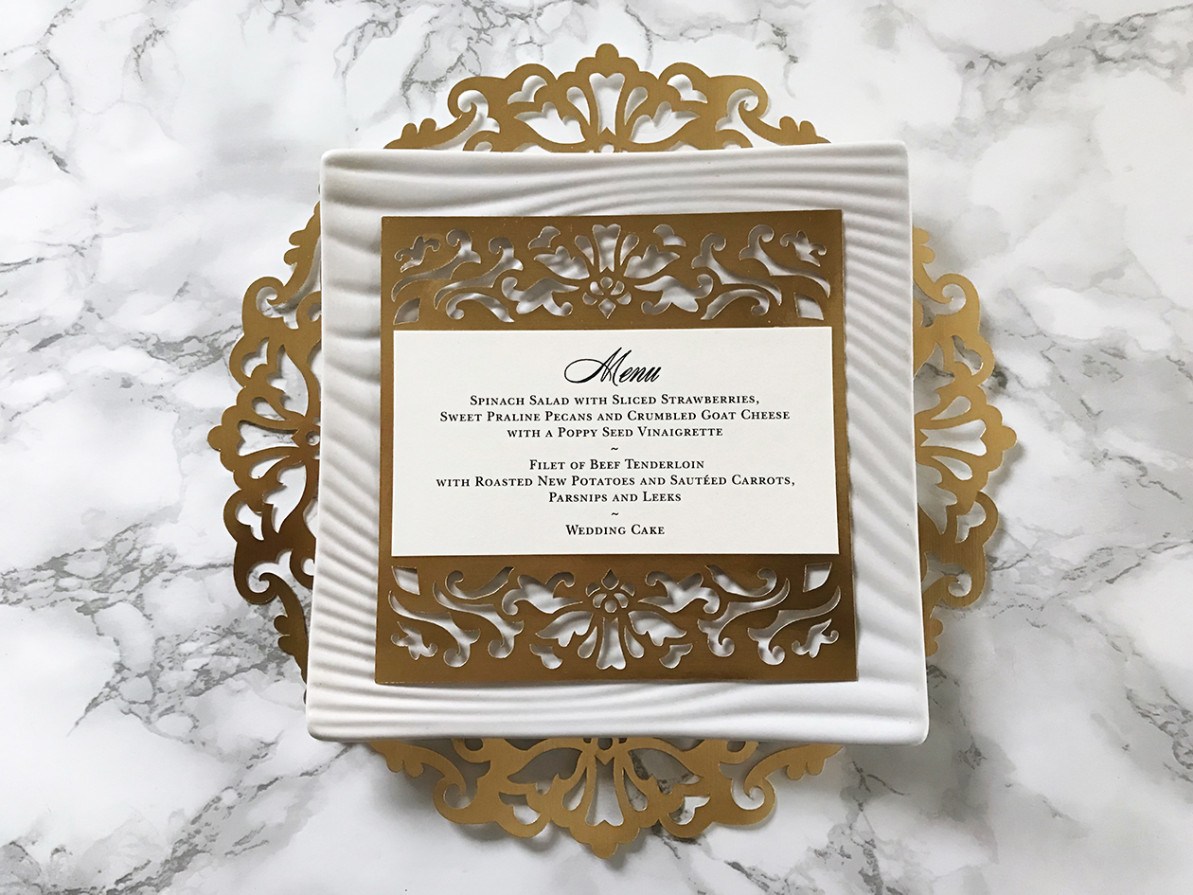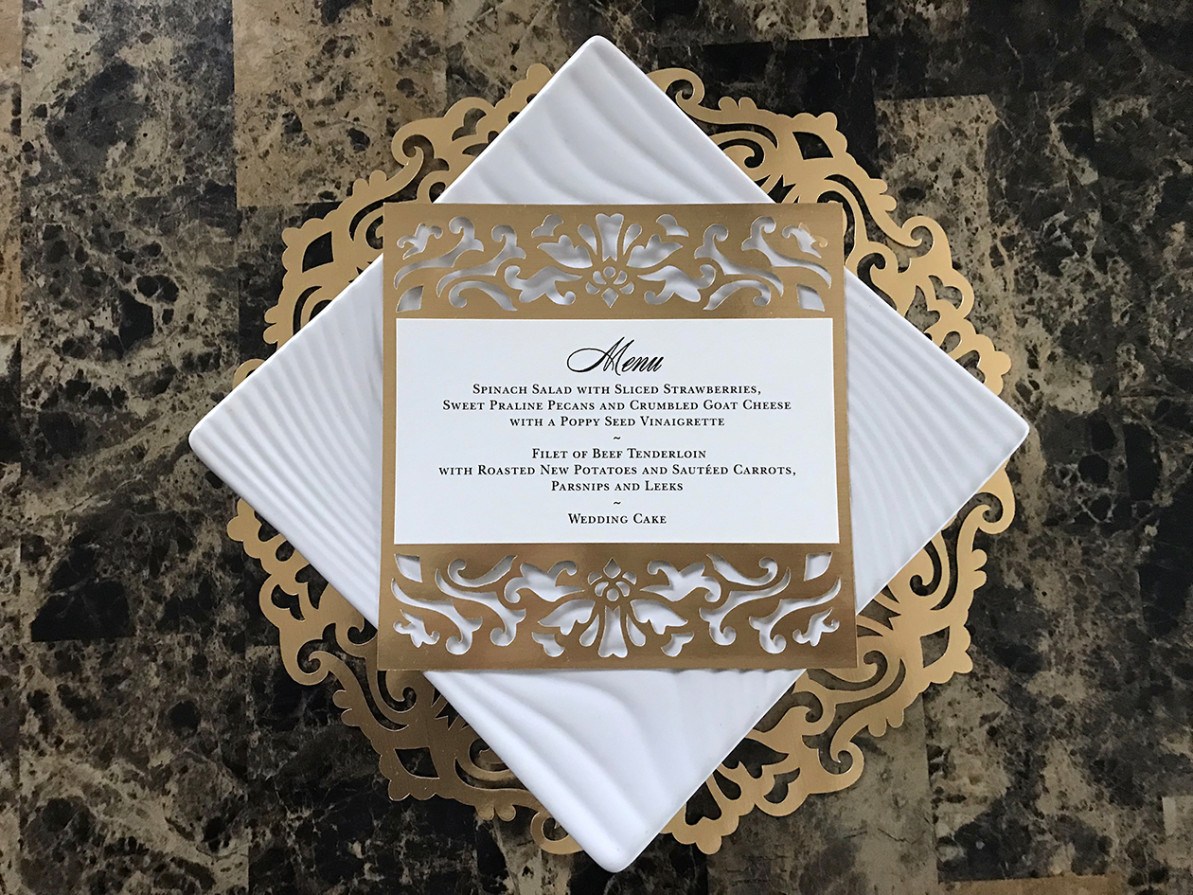 Metal accents
After incorporating metal vessels like vases and candleholders into wedding décor, the metal trend has extended even further with metal chargers and menu cards. "Geometric patterns and metal have emerged as popular accents for tabletop displays, creating a look that's clean and chic, yet slightly unexpected," says Bracken. "You can keep it simple with smaller accents or carry the metal theme through your entire event design, starting with metallic save-the-dates or invitations."
But these can cost a pretty penny. If you're looking to save, Bracken recommends thick die-cut paper. "It'll achieve a similar look for a lot less," she adds.
---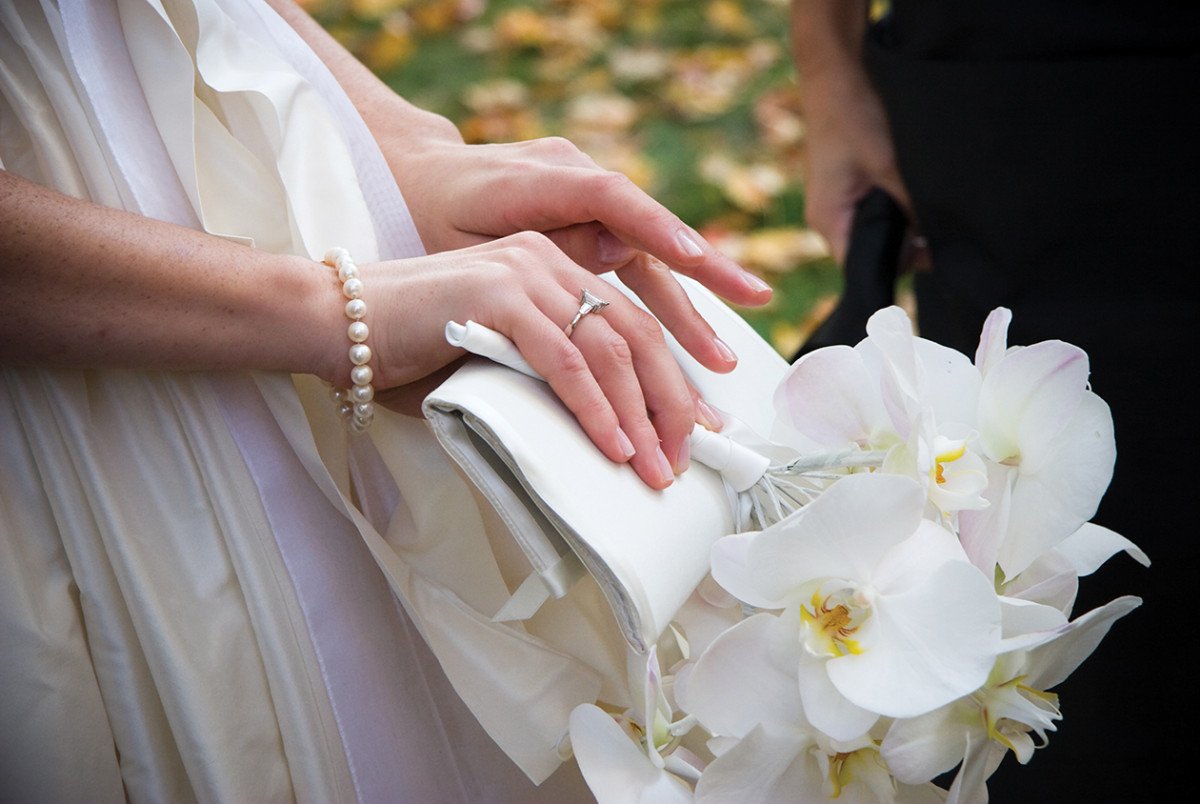 Family heirlooms
Incorporating family heirlooms isn't a new idea, but Bracken is always searching for new ways to make an event even more memorable with sentimentality specific to the couple. "In the past, we've been able to utilize family china in the table settings and vintage linens for the head table," she says. "We've also had clients serve a family recipe as part of the menu and mentioned why it was significant to them on their menu cards."
For couples hoping to spice up their special day, the Tasha Bracken Events team will ensure your event is a timeless celebration of your unique love story, impossible to duplicate. "They took the time to really get to know us," says Frazzette. "They wanted to hear our individual stories and they made us feel confident about the choices we were making. We knew we were in good hands."
For more information on planning your wedding with Tasha Bracken Events, visit tashabrackenevents.com.
This is a paid partnership between Tasha Bracken Events and Boston Magazine's City/Studio
---