The Secret Ingredient Behind These 3 Authentic Mexican Recipes
No fiesta is complete without a mouth-watering spread of signature Mexican dishes. Tasty tacos, enchiladas, quesadillas…they're all staples of Mexican cuisine. The key to making a memorable fiesta feast, though, lies in one must-have ingredient: salsa. And not just any salsa.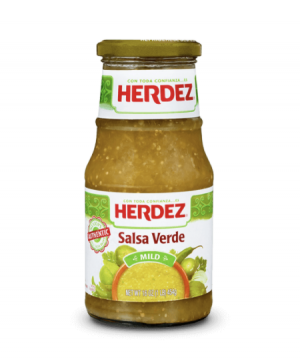 For over 100 years, HERDEZ® salsas have been used in Mexican kitchens to add bold, authentic flavors that help bring Mexican food to life. Now that they've become the best-selling salsa brand in Mexico, HERDEZ® is bringing the heart and soul of Mexican cuisine to Boston. Townies can now pick up a jar (or several) along with an assortment of HERDEZ® street sauces, dips, and guacamoles at local supermarkets like Wegmans and Star Market, and at Target.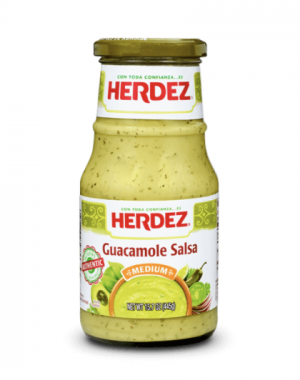 Ready to taste the difference? Here are three authentic recipes for savory and flavorful Mexican dishes featuring HERDEZ® Salsa Verde or HERDEZ® Guacamole Salsa that will have everyone coming back for seconds.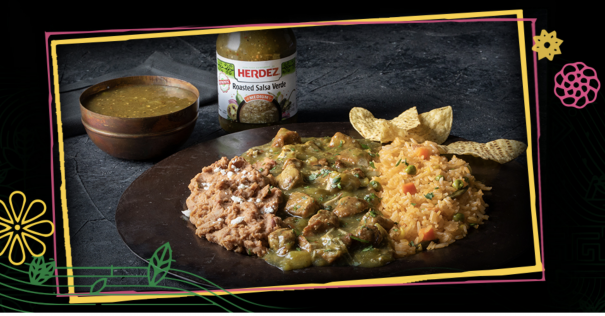 Slow Cooker Pork Chile Verde
No fuss or mess, just a delicious and easy weeknight meal. This flavorful dish will bring the whole family together on a busy night. So dish up and gather around the table.
Servings: 4
Prep Time: 20 minutes
Cook Time: 5 hours
Total Time: 5 hours, 20 minutes
Ingredients
4 pounds pork shoulder, cubed
2 teaspoons salt, separated
3 teaspoons black pepper, separated
3 teaspoons granulated minced garlic, separated
2 1⁄2 teaspoons cumin, separated
1⁄4 cup canola oil
2 (16-ounce) jars HERDEZ® Roasted Salsa Verde
1 (28-ounce) can fire roasted green chilies
1 cup white onion, diced
1-2 jalapeños, minced
1/3 cup cilantro, chopped fine
1 teaspoon Mexican oregano
1 1⁄2 tablespoons cornstarch
3 tablespoons water, chilled
Directions
In a small bowl combine the 2 tsp. salt, 2 tsp. pepper, 2 tsp. granulated garlic and 2 tsp. cumin. Mix well. Set aside
Slice pork and season all over with the spice blend. Let sit for 10 minutes.
In a slow cooker, add HERDEZ® Roasted Salsa Verde, green chilies, onion, jalapeños, cilantro, and
reserved spices. Turn heat to high.
In a large skillet over medium-high heat, heat oil. Working in batches, brown pork slices. Transfer to slow cooker.
Stir all the ingredients until well combined. Cover and cook on high for 5 hours.
After 5 hours, mix cornstarch with the cold water until smooth. While stirring chile verde, pour
cornstarch slurry and Mexican oregano. Cover and continue cooking on high for an additional
hour.
Serve with rice, beans and warm tortillas.

Salsa Verde Chilaquiles
This easy Mexican salsa verde chilaquiles recipe is full of traditional flavor and topped with HERDEZ® Salsa Verde! It also works great with leftover tortilla chips or even nachos, transforming them into the perfect weekend breakfast.
Servings: 4
Prep Time: 15 minutes
Cook Time: 15 minutes
Total Time: 30 minutes
Ingredients
1 cup vegetable oil

12 corn tortillas, quartered

1 (16-ounce) jar HERDEZ® Salsa Verde

2 tablespoons chopped red onion

2 tablespoons Cotija or queso fresco

Crema Mexicana

Salt to taste
Directions
In a large skillet, over medium-high heat, heat oil.

Working in batches, add tortillas, frying until golden brown.

Remove to paper towel-lined plate.

Sprinkle with salt.

Remove all but 2 tablespoons of oil from the pan. Add salsa and bring to a simmer.

Add fried tortillas and cook 2 to 3 minutes, stirring gently, until well-coated and heated through.

Top with red onion, cheese, and crema.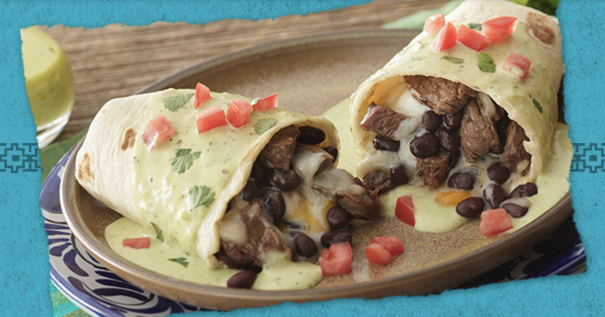 Steak Burrito with Guacamole Salsa
It's wet. It's got Guacamole Salsa. There's steak in the mix. Oh, and it's in a burrito. Could you ask for more from a Steak Burrito with HERDEZ® Guacamole Salsa?
Servings: 4
Prep Time: 10 minutes
Cook Time: 20 minutes
Total Time: 30 minutes
Ingredients
1½ pounds skirt steak, sliced into bite-size pieces

½ teaspoon salt

¼ teaspoon black pepper

1 tablespoon oil

½ cup HERDEZ® Guacamole Salsa

½ cup heavy cream

4 (8-inch) flour tortillas

1 cup shredded Mexican style cheese blend

1 cup canned black beans, rinsed and drained

Crema Mexicana

Toppings: Chopped tomatoes and cilantro
Directions
Season steak with salt and pepper.

In a large skillet over medium-high heat, heat oil. Add steak and sauté 3 to 5 minutes or until browned and just cooked through, stirring occasionally.

In a small saucepan over medium heat combine guacamole salsa and heavy cream.

Bring to simmer and keep warm.

Divide steak equally among tortillas; top with cheese, and beans. Roll tortilla into a burrito. Top with warm sauce. Drizzle with crema and garnish with tomatoes and cilantro, if desired.
To discover more authentic HERDEZ® products and recipes, visit salsas.com/herdez.
This is a paid partnership between HERDEZ® and Boston Magazine's City/Studio
---