Partner Content
Nano CBD: 5 Innovative Hemp-Derived CBD Products
Some of the newest and most popular CBD products on the market contain a unique form of CBD – nano CBD.
Cheech and Chong

Full Spectrum CBD

FDA-Registered Facility

Fruit Flavors

High in Terpenes
CBD American Shaman

Gluten-Free

U.S. Hemp Authority

Terpenes Included

Satisfaction Guarantee
Zatural

MCT Oil Carrier

Third Party Tested

Broad Spectrum CBD

Halal and Kosher
This is CBD that has been broken down into smaller particles. Because they are so tiny, these nano CBD particles are thought to be more readily absorbed by the body. People also find that nano CBD starts working faster than traditional CBD oil.
If you're interested in trying to purchase CBD like this, then you might be wondering which products are reputable.
Well, we did the research and identified five of the very best nano CBD products available today. From gummies to softgels, there's something on this list for everyone.
Top Five Summary
People use nano CBD for many of the same reasons they use regular CBD oil and other traditional products.
Some use these products for pain relief, while others use them to ease anxiety, reduce post-workout soreness, or help them fall asleep at night.
Because nano CBD is so versatile, we decided to feature not just one, but five top products on this list. Each of these products is a standout leader in the nano CBD industry.
Best Nano CBD — Reviewed
Pros:
Made from non-GMO, American-grown hemp
Manufactured in an FDA-registered facility
Assorted fruit flavors in every container
High in terpenes and beneficial hemp compounds
Cons:
May make some users drowsy
Product Review:
Product Features
Cheech and Chong's Cruise Chews are delicious, full spectrum CBD gummy candies. This means that in every gummy, you get not only CBD, but also a variety of terpenes and other hemp compounds that enhance the effects of CBD.
Cheech and Chong's Cruise Chews come in assorted fruit flavors. They're shaped like gumdrops, are non-GMO, and are 100% derived from plants. The company recommends taking one gummy in the evening or any time you want to relax.
How Well It Works
These gummies are very relaxing, thanks to their full-spectrum formula. Most customers find that the recommended dosage is perfect for them, but some get the desired effects from half of a gummy. Customers also say these gummies help relieve their arthritis pain, ensure good sleep, and keep stress under control on demanding days.
How Effective Is It At Addressing Customers' Needs?
Customers seeking a tastier alternative to CBD oil are impressed by the fruit flavors of these gummies. They appreciate being able to take the gummies discreetly while at work or out on the town.
What Makes it Stand Out?
The most defining feature of these gummies is their high-terpene, full spectrum CBD formula. This makes them a stellar choice for evening use. However, since the gummies don't have a strong hemp flavor, they appeal to new and experienced CBD users, alike.
Why We Recommend Cheech and Chong's Cruise Chews
We love these gummies because of their moderate CBD content, carefully sourced ingredients, and fruity taste. Whether you're seeking anxiety relief, pain control, or a sleep aid, you can count on Cheech and Chong's Cruise Chews to deliver.
About the Brand
Cheech & Chong's Cannabis Company entered the CBD market in 2022. They maintain an FDA-registered and cGMP-compliant facility, and they take countless steps to ensure their hemp products are safe, pure, and potent.
Cheech & Chong's offers prompt shipping via USPS Priority Mail, and they stand behind their products with 100% money back guarantee.
Specs:
CBD type: Full spectrum
Size: 30 gummies/container
Strength: 33 mg of nano CBD/gummy
Flavor(s): Assorted
Pros:
Available in two delicious flavors
Gluten-free
U.S. Hemp Authority certified
Contain beneficial terpenes including limonene, linalool, and humulene
Cons:
Product Review:
Product Features
CBD American Shaman Nano CBD Gummies are ring-shaped gummies with a light sugar coating. The company uses their own, proprietary nanotechnology process to shrink the size of the CBD particles used in these gummies. They say this enhances the absorption of the CBD in the digestive tract. These gummies come in two flavors that are sweet and fruity with only a mild hemp scent and taste.
How Well It Works
Some customers use these CBD gummies to help them sleep. They say they sleep through the night and wake up feeling well-rested when they take a gummy before bed. Other customers reportedly take these gummies for pain relief. They're impressed by how much faster the nano CBD relieves their pain when compared to ordinary CBD.
How Effective Is It At Addressing Customers' Needs?
Reviewers can't find enough good things to say about the flavor of these CBD candies. Customers often turn to these gummies as a more palatable alternative to naturally flavored hemp oil.
What Makes It Stand Out?
These ring-shaped gummies will remind you of candies you buy at the candy store – but with all the benefits of CBD. While other companies tend to sell their CBD gummies in assorted flavor packs, CBD American Shaman lets you choose your flavor.
Why We Recommend CBD American Shaman Gummy Rings
We were really impressed by how quickly these gummies start working to promote sleep, ease anxiety, and control pain. They're also tasty, so taking your CBD feels like a real treat. If you're looking for an effective and enjoyable CBD candy, this is it.
About the Brand
A true leader in the CBD industry, CBD American Shaman sources their hemp carefully. They only buy top-quality hemp plants from reputable, U.S. farms. The company also has this and their other hemp products lab tested to ensure quality.
We were pleased to see that CBD American Shaman partners with veterans and artists to help bring wellness to individual communities. They also offer discounts to veterans and low-income families through their Compassionate Care Program. All purchases are protected by a 100% satisfaction guarantee.
Specs:
CBD type: Not specified
Size: 15 gummies/container, 30 gummies/container
Strength: 10 mg of nano CBD/gummy
Flavor(s): Peach, Watermelon
THC-free
Easy to swallow
Halal and Kosher certified
Third party tested
Cons:
Product Review:
Product Features
Zatural Broad Spectrum CBD Softgels are small, easy-to-swallow softgels filled with Zatural's own nano CBD plus MCT oil as a carrier oil. The nano CBD in these softgels is highly bioavailable, helping you get the most out of each dose.
These CBD softgels come in several different strengths and bottle sizes, and Zatural recommends taking up to three softgels per day. Like all Zatural products, these softgels are tested for heavy metals, pesticides, and other contaminants.
How Well It Works
Customers love using these softgels to help manage everyday stress, to maintain a sense of calmness for enhanced focus, and to promote recovery from exercise-induced inflammation. Some athletes take them before a big game to help ease soreness and improve focus. We also saw several glowing reviews from runners who say these gummies help them recover faster from long runs and hard efforts on the track.
How Effective Is It At Addressing Customers' Needs?
Since these are softgels, they are easy to take discreetly. You can pack them in your bag and swallow them with a swig of water like you would any other pill or capsule.
What Makes It Stand Out?
We appreciate that these CBD softgels are made with broad spectrum CBD oil and are THC-free. This is perfect for athletes who find THC makes them feel sluggish or too relaxed before workouts. We were also pleased to see MCT oil used as a carrier oil, as it tends to be easy on the digestive tract.
Why We Recommend Zatural Broad Spectrum CBD Softgels
If you're an athlete who wants to use CBD for stress-relief, focus, and improved recovery, we can't imagine a better product than Zatural. It does not contain any THC to make you feel worn out, and the nano CBD is easily absorbed for quick relief.
About the Brand
Zatural is based in Idaho and was founded by a naturopathic doctor who wanted to create top-quality products for her patients. The company has won numerous awards including a Nutra Award in 2013 and a Golden Apple in 2014.
Zatural has a dedicated, knowledgeable customer service team who can answer your questions about CBD and about Zatural products. They offer a discount to military members and first responders. Sign up for their Rewards program, and you'll earn points with every purchase.
Specs:
CBD type: Broad spectrum
Size: 10 softgels/container, 30 softgels/container, 60 softgels/container, 90 softgels/container
Nano CBD Content: 10, 20, or 25 mg per softgel
Flavor(s): N/A
Contains with L-theanine, GABA, and skullcap for stress relief
Quick onset
U.S. Hemp Authority certified
Cons:
Only available in one potency
Product Review:
Product Features
Medterra Relax Now Fast-Acting Gummies are formulated specifically to help ease stress and anxiety. They contain nano CBG, a cannabinoid that can help quiet the mind.
Plus, they're made with skullcap, GABA, and L-theanine, three other ingredients known for their calming benefits. Medterra claims these gummies will start working within 10 minutes because the nano CBG is so easily absorbed.
While they're not technically made with nano CBD, these gummies are still formulated with a proprietary blend that specifically targets anxiety and promotes relaxation.
How Well It Works
Customers are really impressed by how quickly these gummies start working. They say they feel calmer and more focused within a few minutes of chewing and swallowing a gummy. Some customers take these fast-acting gummies before public speaking engagements, big meetings, or other scenarios that make them feel nervous. Others take a gummy before bed so they can soothe their stress, relax, and fall asleep faster.
How Effective Is It At Addressing Customers' Needs?
Since these gummies are low in sugar, they are a good choice if you're trying to stick to a low-sugar diet or make better choices for your dental health. Reviewers say these CBG gummies taste sweet and fruity, not like hemp or herbs. They appreciate the detailed ingredient list and instructions on the label.
What Makes It Stand Out?
These gummies are unique in that they are formulated with CBG, or cannabigerol. People who don't find CBD as relaxing may experience greater relief from these CBG gummies. The inclusion of skullcap, GABA, and L-theanine in the formula also makes them more effective than competitors.
Why We Recommend Medterra Relax Now Fast-Acting Gummies
We love these gummies because they contain not just one, but four active, anxiety-reducing ingredients. We were also pleased with their low-sugar formula.
About the Brand
Medterra is a U.S. company that creates quality, affordable CBD and hemp products. Their hemp is grown in accordance with Kentucky Department of Agriculture Guidelines, and all of their products are tested in third-party labs to ensure safety and purity.
Medterra offers discounts to students and military members. They also have a Rewards program that anyone can join. Members receive points with every purchase, and points can be redeemed for discounts.
Specs:
CBD type: N/A
Size: 30 gummies/container
Strength: 5 mg nano CBG/gummy
Flavor(s): Citrus, Tropical
Pros:
Formulated with curcumin for enhanced relief
Balances your body's inflammatory response
Shelf-stable for 18 months
Small, easy-to-swallow softgels
Cons:
Only available in one potency
Product Review:
Product Features
Joy Organics Premium CBD Softgels with Curcumin are formulated to help relax tired muscles, reduce stiffness in the joints, and balance your body's natural inflammatory response. Each softgel curcumin, which is the active ingredient in turmeric and is known for its pain-relieving, anti-inflammatory benefits.
Joy Organics uses a process called nanoemulsion to decrease the size of the CBD molecules in their hemp extract. The resulting nano CBD is easier for the body to absorb than the regular CBD in most hemp products. The curcumin used in these softgels, NovaSOL curcumin, is also some of the most bioavailable on the market.
You can review the Certificate of Analysis for these softgels on the company website. They've been fully tested for lead, arsenic, heavy metals, salmonella, E. coli, and other possible contaminants.
How Well It Works
Customers say they enjoy fast-acting, long-lasting relief from arthritis pain when they take these CBD softgels. We saw glowing reviews from customers with both osteoarthritis and rheumatoid arthritis. Several reviewers mentioned having an easier time getting out of bed in the morning when they take these softgels before bed.
How Effective Is It At Addressing Customers' Needs?
These softgels are popular among those who were previously using broad spectrum CBD oil and a separate turmeric supplement for arthritis pain. These customers appreciate being able to get both of these therapeutic substances in one product because it simplifies their routine. Customers find the softgels easy to pack in their bag and take while on-the-go.
What Makes It Stand Out?
The combination of CBD and curcumin makes these softgels a top option for customers struggling with arthritis or joint pain. The nano CBD is well absorbed, easy on the stomach, and offers lightning-fast relief.
Why We Recommend Joy Organics Premium CBD Softgels With Curcumin
If you're looking for a remedy to ease joint stiffness and arthritis pain, we can't imagine a better choice than Joy Organics Premium CBD Softgels With Curcumin. We were impressed by the company's dedication to sustainability and ingredient quality.
Specs:
CBD type: Broad spectrum
Size: 30 softgels/container
Strength: 25 mg of nano CB/softgel
Flavor(s): N/A
How We Picked The Best Nano CBD Softgels and Gummies
Because nano CBD is becoming so popular, we had a lot of products to choose from when making this list. Our goal was to feature five nano CBD products that we found effective and enjoyable to use, and that other customers also found to be top-quality. As such, our first step was to read numerous reviews of the many products we were considering.
By reading reviews, we were able to tease out a few dozen products that customers found effective, easy to take, and worth buying again. We then took a closer look at the product descriptions for those items.
We excluded any contender from the running if it did not have these qualities:
Tested in a third-party lab
Crafted from hemp grown in the United States
Labeled with a clear ingredient list
At this stage, we were left with a fairly short list of products to try. It was then that we got our testers involved. Each tester was assigned several different products to try over a few days' time. They reported back to us with their first impressions.
Based on the feedback we received, we were able to choose the top five nano CBD products you see featured here. We're confident you'll enjoy these nano CBD options as much as our testers did.
What Is the Difference Between Nano CBD and Regular CBD?
Nano CBD is essentially CBD that has been broken down into smaller particles. The term "nano" refers to the nanotechnology used to break larger clusters of CBD molecules down into smaller droplets.
The main advantage of nano CBD is that it is more readily absorbed by the body than regular CBD. People often feel the effects of nano CBD faster than those of regular CBD products, too.
Some companies in the CBD market use nanotechnology to make water soluble CBD. This water soluble CBD is essentially nano CBD that you can mix into a drink or beverage. The water soluble CBD won't float on the top of the drink like traditional CBD oil would. Instead, the tiny CBD particles emulsify into the drink. Water soluble nano CBD is therefore a good option if you like mixing your CBD oil into your morning coffee or smoothie.
Nano CBD may also absorb through the skin more readily than regular CBD. So, if you are looking for topical CBD cream or balm, consider trying one made with nano CBD. Some of the best CBD topicals for arthritis are made with nano CBD because it offers fast and pronounced pain relief.
What To Look for in a Nano CBD Product
When browsing the CBD market and comparing various nano CBD options, here are the qualities we recommend focusing on.
Lab Test Results
Responsible hemp companies have their nano CBD tested in third-party labs. This is standard in the CBD market, and there are two primary reasons for this testing. The first is to verify that the product contains the amount of nano CBD and other cannabinoids listed on the label. The second is to ensure the product does not contain any pesticides, heavy metals, or other toxins. If a company does not share the lab reports for their hemp products, avoid buying from them. Their CBD may not be potent or pure.
Responsible Hemp Sourcing
Check where the company gets their hemp. Ideally, you should purchase nano CBD made from hemp grown in the U.S. This ensures the hemp has been grown according to national standards. If the company grows their own hemp or collaborates with local farms, that's even better as it means the hemp has not been shipped as far.
Ease of Use
There are many different types of nano CBD products, from CBD gummies to CBD oil. Make sure you're comfortable using the type of product you choose.
Gummies tend to be discreet, and the CBD dose is pre-measured. Nano CBD oil gives you more control over your dose, but it can be messy to use while on-the-go. Nano CBD softgels are another option. They're pre-dosed, and you can take them discreetly like any other pill or capsule.
Flavor
If you're buying nano CBD gummies, oil, or other CBD edibles that you'll taste, consider the flavor. Unflavored CBD oil can have a strong hemp flavor, so it's not usually the best choice for a new user. New CBD users often find flavored oil to be the best CBD oil.
Most nano CBD gummies come in fruit flavors. Read reviews of various gummies to see what other customers think of the flavors. Some brands are sweeter than others. Some brands also taste more strongly of hemp than others.
Type of CBD
Nano CBD products can be made with one of three types of CBD: CBD isolate, broad spectrum CBD, or full spectrum CBD.
CBD isolate is plain CBD with no other substances included.
Full spectrum CBD contains CBD, plus any other cannabinoids or hemp terpenes that were extracted along with the CBD. Full spectrum CBD tends to be the most effective as various terpenes have their own therapeutic benefits.
Broad spectrum CBD contains CBD plus other cannabinoids and terpenes, but any traces of THC have been removed. If you want a potent product but prefer to avoid THC, look for broad spectrum CBD oil, gummies, or softgels.
Potency
Nano CBD gummies and oils come in a variety of potencies. For instance, one oil may contain 10 mg nano CBD per mL, while another oil contains 20 mg nano CBD per mL.
In general, you'll want a less-potent oil if you are new to CBD, are taking CBD in the daytime, or are only managing very mild symptoms. You'll want a more potent product if you're a more experienced user, are taking CBD at night, or have more serious symptoms.
Benefits of Nano CBD
The nano CBD market has grown rapidly, in part because this hemp product offers so many different benefits.
Pain Relief
Traditional CBD oil offers ample pain relief, but nano CBD may be an even better choice for pain because it kicks in sooner. People use this remedy to manage headache pain, joint pain, menstrual cramps, and even pain due to athletic injuries.
Reduced Inflammation
Nano CBD, and regular CBD for that matter, can also help reduce inflammation. Inflammation plays a role in many diseases and ailments including arthritis, acne, allergies, and endometriosis. Using nano CBD may help keep your inflammation under control, making these conditions easier to live with.
Anxiety Relief
If you ever feel anxious, using nano CBD may help calm your mind. People often find that taking CBD helps them feel more relaxed and less stressed-out. With nano CBD, you get faster relief than with regular CBD products. Put a few drops of nano CBD oil under your tongue, let it absorb, and feel the stress melt away.
Better Sleep
Many customers take nano CBD in the evening. They find it helps them fall asleep faster and sleep more soundly. It is a good alternative to sleep medications as it is not addictive and does not typically cause any serious side effects.
How Long Does It Take Nano CBD to Take Effect?
You can expect to feel the effects and benefits of nano CBD within about 15 minutes. The effects may kick in even sooner if you place the nano CBD oil under your tongue and hold it there for a minute. Some of the CBD molecules will be absorbed into the tiny blood vessels under your tongue. This method is known as sublingual dosing.
Potential Side Effects of Nano CBD
Most people do not experience any side effects when taking nano CBD oil or nano CBD gummies. Occasionally, users may notice some mild nausea. However, nano CBD may be less apt to cause digestive upset than regular CBD. The nano CBD molecules are in smaller droplets that are more easily absorbed in the digestive tract and are therefore less likely to irritate your stomach or intestinal lining.
The other possible side effect of nano CBD is drowsiness. If you feel drowsy after taking nano CBD edibles, try switching to a product made with CBD isolate, rather than full spectrum or broad spectrum CBD oil. It could be the terpenes in the hemp products, not the CBD itself, making you sleepy. CBD isolate does not contain these sleep-inducing terpenes. Taking a smaller dose may also keep the fatigue at bay.
Frequently Asked Questions:
How do you use water soluble CBD oil?
One popular way to use water soluble CBD oil is to stir it into your coffee. You can also add it to a smoothie, stir it into your oatmeal, or mix it into your juice. The nano CBD should mix into your food or drink easily. Some brands even make flavored, water soluble CBD, which can be fun to experiment with. For example, you could mix fruit flavored, water soluble CBD into your smoothie for some extra flavor and stress relief.
When are nano CBD balms a good choice?
You may want to try topical creams or balms if you are using CBD to manage a skin condition such as dry skin, acne, or eczema. Topical products are also popular with arthritis patients. Rub the cream or balm onto your sore joints, and it will be absorbed rapidly through your skin. The nano CBD will help relieve both the pain and inflammation of arthritis.
Can you take nano CBD oil when pregnant?
No, it is not advised to take nano CBD oil or other hemp products while pregnant. The FDA advises women to avoid CBD when pregnant and breastfeeding. Not enough research has been done to understand the possible effects of CBD or nano CBD on the mother or baby.
Is nano CBD addictive?
No, nano CBD is not addictive. Neither is regular CBD. You can stop taking nano CBD at any time without worrying about withdrawal symptoms or other negative effects.
Conclusion
Nano CBD is taking the world by storm. If you're excited to try nano CBD, we recommend starting with one of our five favorite products. They are all fast-acting, readily absorbed, and capable of delivering the pain relief or relaxation you seek.
Summary of the Best Nano CBD Products
Related content: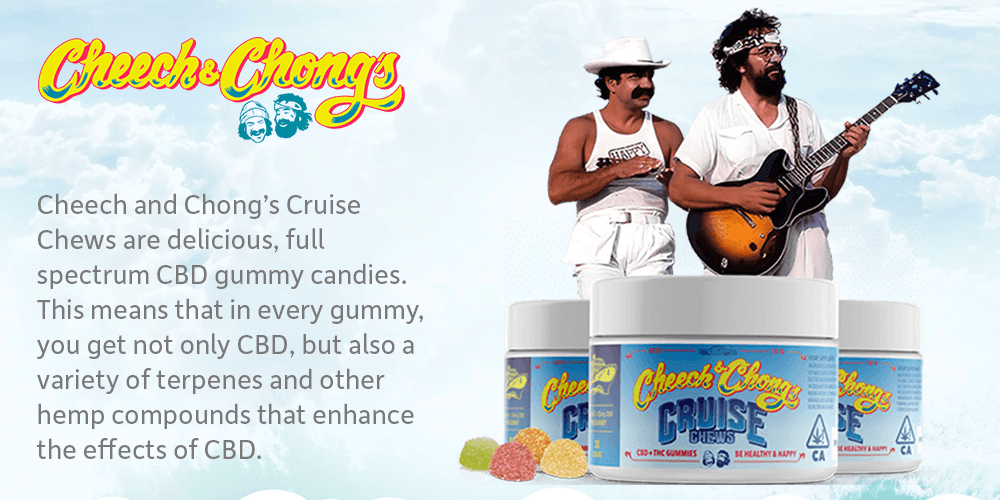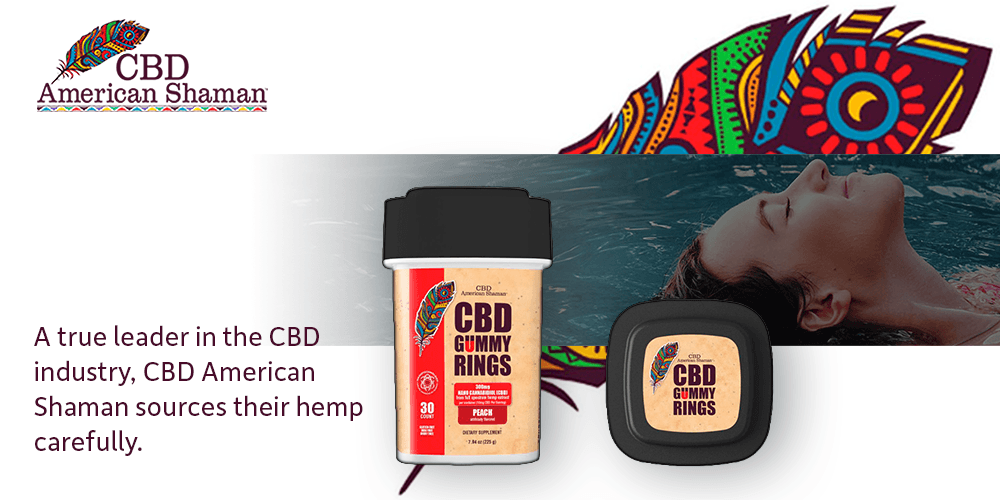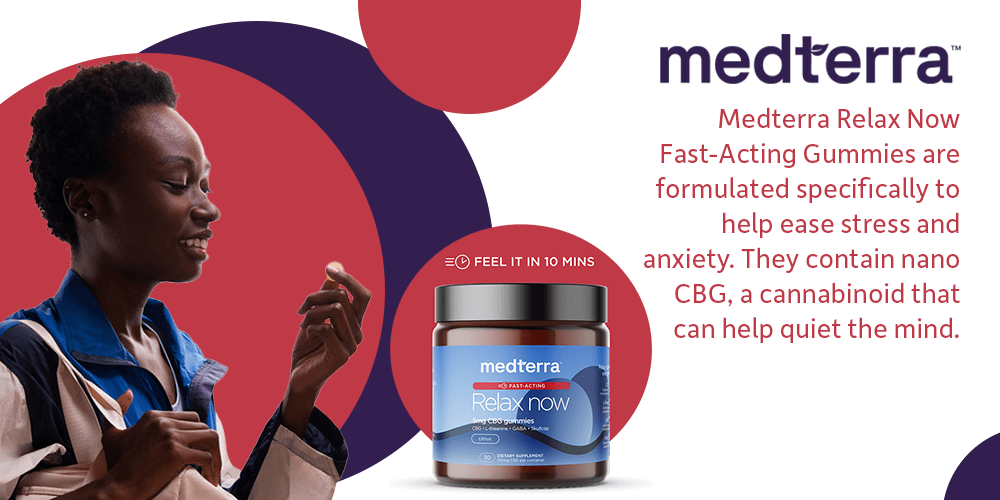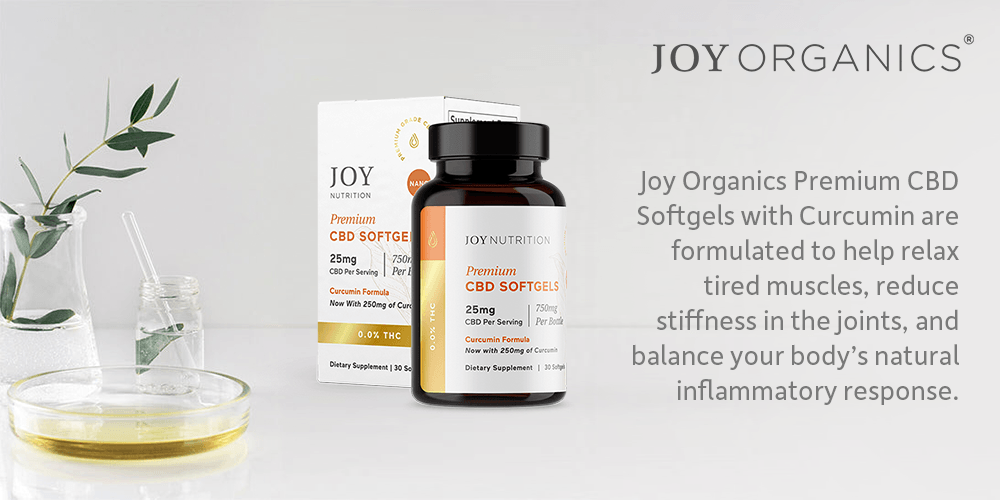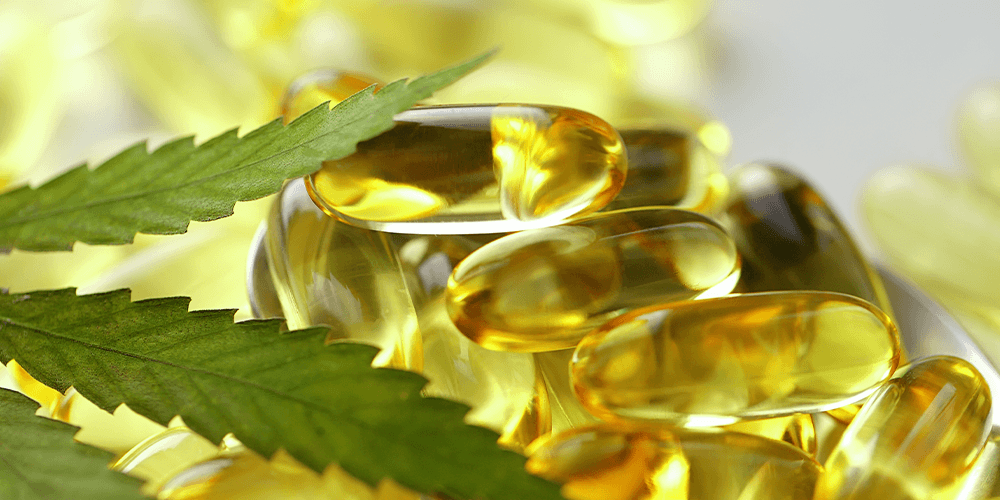 This post was produced and paid for by Originated Media
---