Premier Projects: Jewett Farms + Co.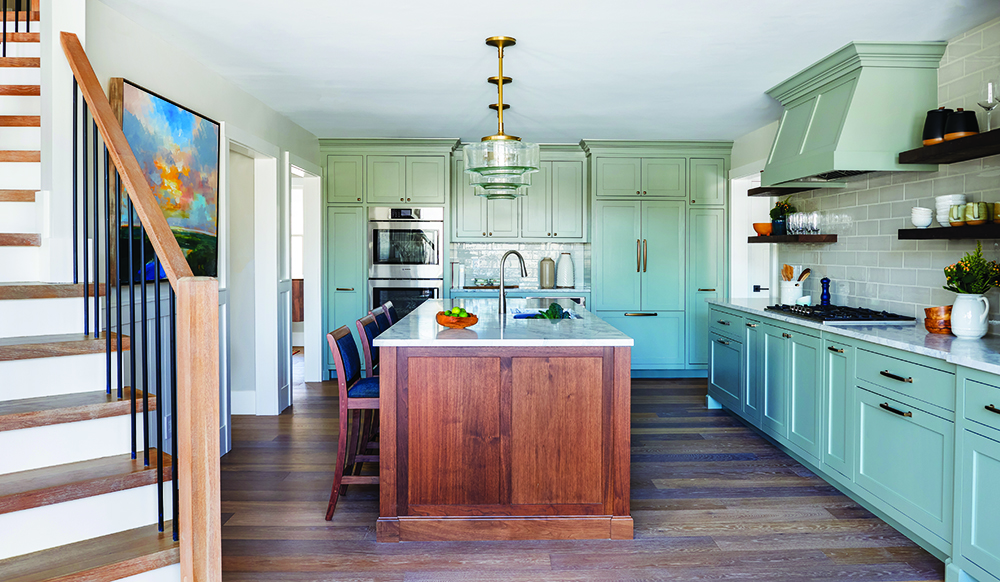 Q: What were your inspirations for this project, and how did they align with the homeowner's goals? A: The inspiration for this project was a combination of many factors, one being the beautiful Boston JF showroom. When you build a product that is designed to last a lifetime, it's pretty special to have a repeat client. Lead Jewett Farms + Co. designer Paula Accioly was thrilled work on the second home for a favorite client.
The goal was to maximize the space to entertain. A place to relax, gather with loved ones, spend holidays together, to feel welcoming and luxurious at the same time. It needed to have everything someone entertaining needs but not over designed or full of storage. Since the ceiling was low, the challenge was to make the space feel open and spacious.
Q: Why do you love this project? A: I love this project because I was invited early on in the process. The homeowner brought JF in as soon as she closed on the house.
It gave me the opportunity to move walls, rearrange the whole flow and circulation of the space, open the kitchen into the dining room and living room. It is great to work with someone who has their full trust in your expertise. The kitchen that was previously so small and dark turned into a beautiful space that naturally allowed for great flow and entertainment.
York, ME
978-961-1538
jewettfarms.com
@jewettfarms
Click here to return to our list of New England home projects.
This is a paid partnership between Jewett Farms & Co. and Boston Magazine's City/Studio
---