Nantucket: In-Town
The gray-shingled houses, the sweet smell of pocket gardens, and the secret to getting away from it all—while staying in the thick of it.
---
SWIM
Steps Beach
Perched high on the cliffs at the edge of town, this secluded spot is known for its exclusivity, having served as a backyard of sorts for the likes of Tommy Hilfiger and John Kerry. Since it's unlikely you'll get an invitation inside one of the nearby manses, you'll want to stock your cooler with sandwiches and local beer from Fresh Nantucket—then spend the day swimming, shell collecting, or simply watching the stream of ferries cruise in and out the harbor. Come August, this is the go-to spot for those seeking bioluminescence, caused by a combination of algae and plankton that sparkles at night when it comes in contact with swimmers. Although not technically allowed, skinny-dipping is the norm—let the neon light guide the way back to your clothes.
Or Try: Kayaking across the sailboat-dotted harbor to Coatue. One of Nantucket's best-kept secrets, the 390-acre, state-protected shoreline is home to nesting piping plovers and not much else. With a shell-fishing permit pinned to your swim trunks, use a clamming rake to score dinner.
EAT
Languedoc Bistro
As one of the oldest restaurants on Nantucket, this bistro housed in a whaling-era home eschews the loud, Manhattan-like vibe of other high-end spots in favor of a quaint, romantic ambiance and French-leaning fare with an island twist. Pull up a chair at the basement bar and tuck into freshly shucked Nantucket oysters accompanied by a crisp white Burgundy, then head upstairs to the white-tablecloth dining room, where a choice between the pan-roasted lobster with polenta or a burger served on a homemade English muffin will surely feel like the hardest decision of your vacation.
Or Try: Throwing on your Nantucket Reds and heading to the Sandbar at Jetties Beach for a casual evening of lobster rolls and frosé.
PLAY
Nantucket's Bike Trails
Baguette and brie in your straw basket, wind in your hair, and a sense of adventure percolating in your soul: When the sun's out and the water's (relatively) warm, tried-and-true Nantucketers know the best way to get around is by bike, thanks to more than 30 miles of pristine asphalt paths that stray from the main roads and meander through green hills and valleys. Start your cycling sojourn with a visit to Youngs, a family-run downtown operation that's been outfitting islanders with beach cruisers since 1931. Then pedal out in the direction of Polpis, home to saltwater creeks, white herons, and songbirds; on your way, be sure to stop at the Shipwreck & Lifesaving Museum, with exhibits dedicated to the heroic efforts made in the waters surrounding Nantucket. Don't miss the swing set on the lawn made from life preservers—give the kids a push or enjoy a quiet moment yourself while taking in the view of the harbor.
Or Try: There's a reason why so many wooden benches are placed strategically around downtown: Here, people-watching is an armchair sport. Grab a smoothie from the Hub, on Main Street, and secure a spot just outside its double doors, watching families stroll leisurely from store to store.
STAY
Cliffside Beach Club
Elin Hilderbrand, the queen of beach reads, once wrote a novel based on this irresistibly beautiful resort at the edge of town. It's no wonder: With a stretch of white sand just steps from the plush guest rooms, you can literally roll out of your Matouk linens and onto the private shore, marked by the resort's cheerful blue, green, and yellow umbrellas. Be sure to make a reservation for an al fresco meal at the oceanfront Galley Beach, where Whispering Angel flows like water and sunsets have been a nightly celebration since 1958.
Or Try: Enjoy unspoiled views from your room at the Cottages & Lofts at the Boat Basin, situated on Old South Wharf. At night, grab a light sweater and cruise along the docks to admire the sailboats and yachts that, if only for a night, have traveled from all parts of the world to call the island home.
---

LOCALS KNOW BEST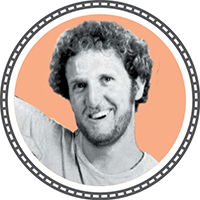 As the toweringly tall and always jovial bar manager at Cisco Brewers, Nantucket native Tyler Herrick knows how to imbibe on island time. Conjuring up his bachelor days of yore, the now-settled-down father of two recommends his favorite spots to get tipsy downtown.
1. "Rent a paddleboard and do a self-guided booze cruise. You can paddle right up to harbor-front restaurants for a cocktail at Slip 14, Cru, Straight Wharf, and Brant Point Grill."
2. "Cozy up to the open-air bar at the Gazebo, order the island-famous Mudslide, and take in the view of the crowds filtering on and off the ferry."
3. "I love to have an afternoon drink at Tree Bar, named for—you guessed it—a tree that grows right in the middle of the bar. Heat lamps and twinkling lights make this a cozy spot even on cooler summer days."
Photograph by Tracy Long
---
More from our Escape to the Islands feature.
---