Cirque du Soleil Performers Are Coming to Harvard Square
Cast members of Amaluna will hit the streets on Wednesday, June 18.
---
* Update, Tuesday, 6/3/2014: Due to inclement weather, this event has been rescheduled for Wednesday, June 18, 12-2 p.m.
---
Cambridge is in for a special treat on Wednesday, June 18, when performers from Cirque du Soleil hit the streets of Harvard Square to entertain passersby.
Cast members from Cirque du Soleil's current show in Boston, Amaluna, will perform and interact with spectators in celebration of the 30th anniversary of Cirque. Harvard Square is a perfect location for two reasons: 1) Amaluna was written and directed by the A.R.T.'s resident theater queen Diane Paulus, and 2) Harvard Square has hosted many a busker over the years, and Cirque du Soleil's self-described "circus meets street" performances perfectly fit that bill.
Cirque du Soleil, a troupe only preceded by its own reputation, has been bringing smiles to audiences faces for 30 years this June. The Canadian company began after founder Guy Laliberté and friends tried to turn their youth hostel for performing artists into a performance act. After some failures, the government of Quebec gave the group a $1.5 million grant to produce a show for the city's 450th anniversary celebration of Jacques Cartier's discovery of Canada. Laliberté called it "Le Grand Tour du Cirque du Soleil."
Today the world-renowned company is a Las Vegas staple, and it was recently announced that they will team up with James Cameron for an Avatar-themed Cirque du Soleil show.
Amaluna has been well-reviewed in Boston, with critics offering high praise to the costumes and female-oriented show—about 70 percent of the cast is female. Loosely based on William Shakespeare's The Tempest, the story is set on an island ruled by goddesses. After a group of men wash up on shore, the queen's daughter falls for one of them, and the plot follows their love story.
The Cirque du Soleil visit to Harvard Square will take place Wednesday, June 18, from 12 to 2 p.m. Amaluna is currently playing at Boston Marine Industrial Park through July 6.
---
Cirque du Soleil's Amaluna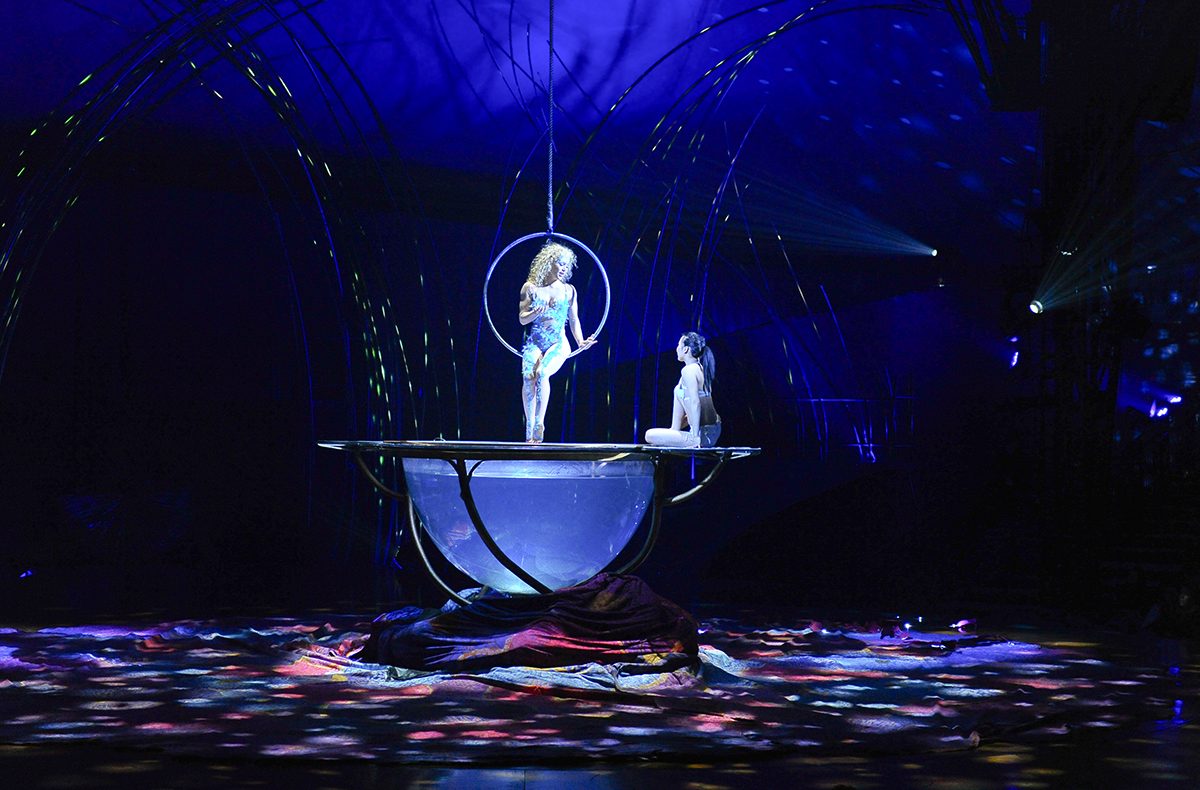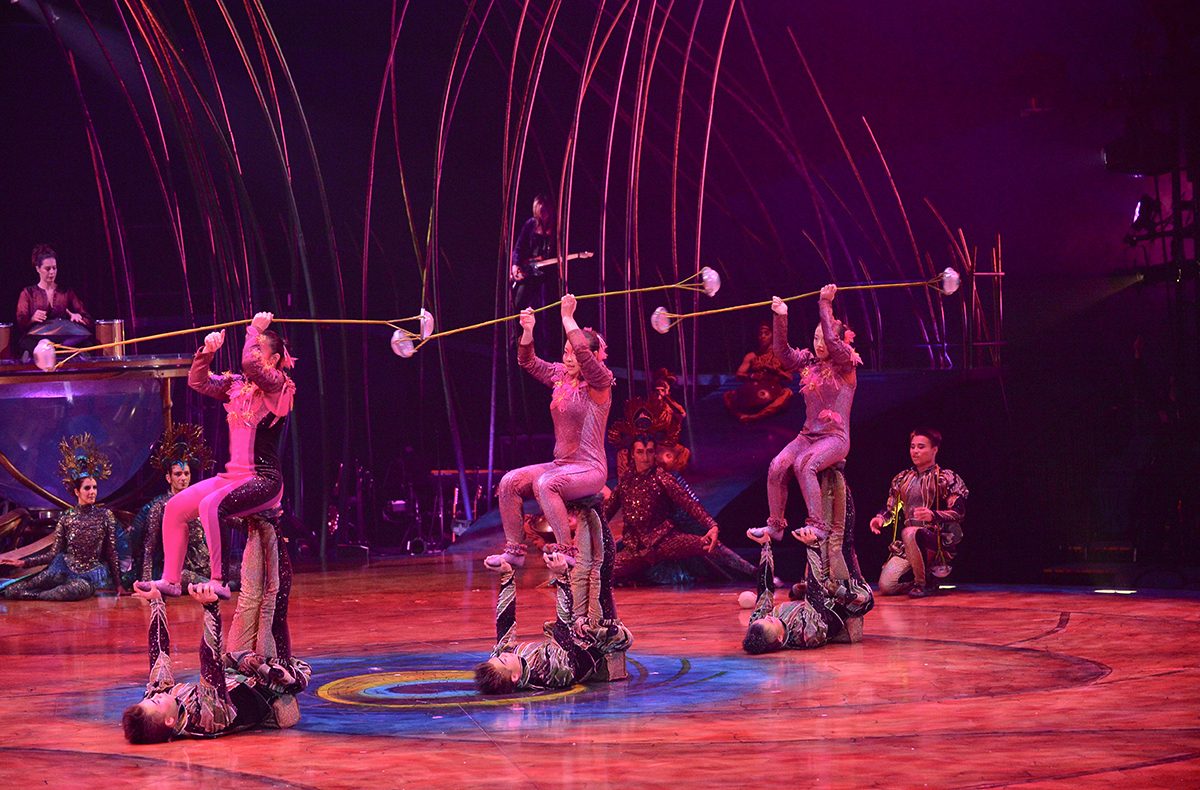 ---