Give and Take Compliment Cards at Design Museum Boston's First 'First Friday'
The free fliers you'll find are artistic—and also just plain nice.
---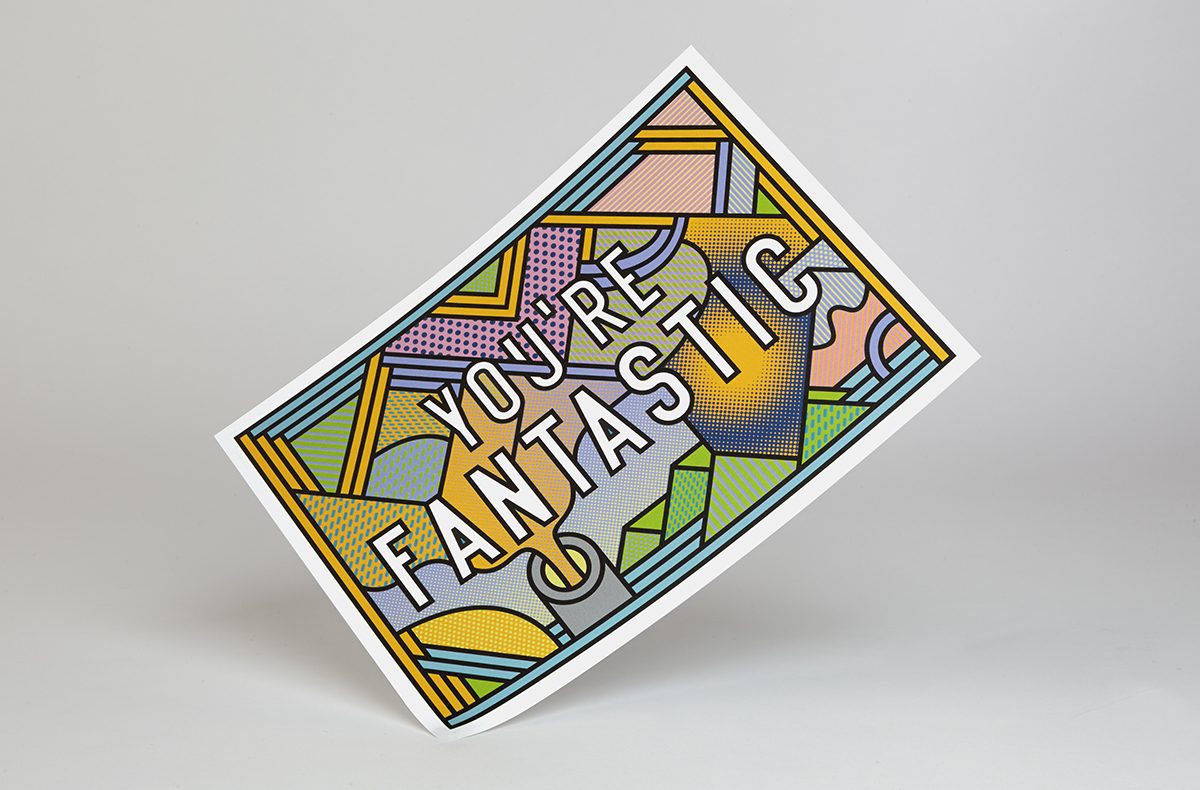 ---
Design Museum Boston's new store is getting into the First Friday game, and they're diving in with a positive and interactive activity for their first First Friday on August 1.
In addition to freebies like chocolate from Taza, juice from Cocobeet, music by DJ DayGlow, and window art drawn by Collective Next, attendees will also receive 600 signed artworks via Moo.com by graphic artist Rob Lowe, who also goes by "Supermundane."
The limited edition works are "complimentary" in multiple ways. One: they are free like the rest of the event. Two: Each flier bares a complimentary message. One hundred numbered prints of six different typographic designs have been made. Attendees are encouraged to "take compliments" from the Design Museum Boston Store on Friday, and if it so pleases them, to also give the compliments to others.
Lowe's designs are elegant and sweet—they deliver simple messages anyone could appreciate, such as "You're splendid" and "I think you're marvelous." In other words, they're the perfect "oh, no special occasion" gift for family members, friends, or even as an ice-breaker with someone new. And hey, if your crush thinks it's creepy, just let them know, "No, no! It's art!"
The First Friday event marks the debut of fliers at Moo.com, which also produces business cards, letterheads, note cards, postcards, and stickers.
Free, Friday, August 1, 4-7 p.m., Design Museum Boston Store, 70 East India Row, Boston, facebook.com.
---