50 Things to Do This Week in Boston
The Boston Underground Film Festival at the Brattle, NPR host Ari Shapiro at WBUR CitySpace, and more.
---
Keep your weekends full of the coolest things to do around Boston with our weekly Weekender newsletter.
MULTIPLE DAYS
Ongoing through Monday, March 27 (and Beyond)
THEATER
Thanks to popular demand, the Boston run of this acclaimed, Grammy-winning revival of Stephen Sondheim and James Lapine's complex take on the Brothers Grimm fairy tale universe has been expanded from one to two weeks.
$39-$264, Tuesday, March 21 through April 2, Emerson Colonial Theater, 106 Boylston St., Boston
The Huntington Theater mounts a local production of this Tony-nominated Broadway comedy by Lynn Nottage, about truck shop deli that hires formerly incarcerated folks, who find themselves stuck between the cold store manager and the oddly wise head chef, with his faith in the existence of a perfect sandwich.
$25-$150, Friday, March 24 through April 23, The Huntington Theater, 264 Huntington Ave., Boston
SpeakEasy Stage presents the New England premiere of this play by South Korean writer Hansol Jung about the serendipitous romance between lonely Koreans Nanhee, a defector from the north, and Minsung, a native southerner who works to support family in America.
$25-$75, through April 8, Calderwood Pavilion, Boston Center for the Arts, 527 Tremont St., Boston
The Huntington Theater teams up with Front Porch Arts Collective to present this romantic comedy by Lenelle Moïse, "for fans of David Bowie, bell hooks, and fireworks by the Charles." It's about Lala, an artist caught between two summertime love interests.
$30-$119, through April 2, Calderwood Pavilion, Boston Center for the Arts, 527 Tremont St., Boston
This drama by Benjamin Benne won a National Latinx Playwriting Award for its depiction of an immigrant mother, Alma, whose American-born daughter, Angel, is beginning to diverge from the conventional American Dream path Alma's laid out for her.
$19-$72, through Sunday, March 26, Central Square Theater, 450 Mass. Ave., Cambridge
COMEDY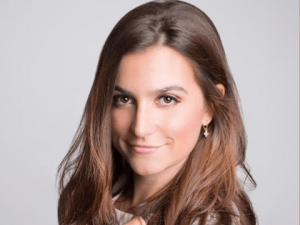 Chloe LaBranche
This self-described "retired debutante" has a quintessentially New York style of blunt delivery that belies her tales of chaotic living and stints in rehab. When she's not doing standup, she's goofily summarizing the headlines in her ongoing series News 4 Women.
$20-$22, Friday and Saturday, March 23-24, Nick's Comedy Stop, 100 Warrenton St., Boston
This local comic mines her childhood as a queer misfit on a Kentucky farm for much of her material. "One time I was [back] in my hometown," she relates in a previous Hideout Comedy set, "and someone asked me if I was related to Ellen. I was like, 'That is not how it works.'"
$20, Friday and Saturday, March 23-24, White Bull Tavern, 1 Union St., Boston
MOVIES
James Baldwin Abroad: A Program of Three Films
This trio of short documentaries on James Baldwin's travels finds the iconic author and activist in Turkey, where he lived occasionally in the 1960s, France, where he occasionally gets into (and wins) intellectual spats with the filmmaker, Terence Dixon, and London, where he and comedian and fellow activist Dick Gregory chat with a group of West Indian student activists.
$15-$17, opens Friday, March 24, Coolidge Corner Theater, 290 Harvard St., Brookline
Boston Underground Film Festival
This annual celebration of cinema's weird and wild side kicks off Wednesday with the world premiere of The Beach House director Jeffery A. Brown's new psychological thriller The Unheard, about a young woman whose recent surgery, meant to restore her hearing ability, has some hallucinatory side effects.
$15-$150, Wednesday through Sunday, March 22-26, Brattle Theater, 40 Brattle St., Cambridge
This trio of screenings showcases some of the best of new Turkish cinema. It opens Friday with the Lynchian murder mystery Kerr and goes virtual next week—check here for more details.
$15, Friday through Sunday, March 24-26, Museum of Fine Arts, 465 Huntington Ave., Boston
DANCE
The Boston Ballet performs Rudolf Nureyev's version of this charming and enduringly popular romantic comedy ballet with music by composer Ludwig Minkus. Though many have offered their interpretations of the work since is 1869 debut, Nureyev's was a big hit, even spawning a 1973 film adaptation in which the late choreographer starred as Basilio.
$39-$194, through Sunday, March 26, Citizens Bank Opera House, 539 Washington St., Boston
MUSIC
Led by music director Martin Pearlman, this local period orchestra performs Mozart's ebullient Symphony No. 41, also known as Jupiter, plus his Sinfonia concertante and his Symphony No. 51. Saturday's concert takes place at WGBH's Calderwood Studio, Sunday's at Jordan Hall.
$25-$125, Saturday and Sunday, March 25-26, WGBH Brighton Studios, 1 Guest St., Brighton and Jordan Hall, 30 Gainsborough St., Boston
OPERA
Boston Lyric Opera mounts a double-header with Bartók's dark, one-act symbolist tale Bluebeard's Castle and Alma Mahler's Four Songs, which also deals with the gruesome legend of the serial wife murderer Bluebeard.
$33-$188, Wednesday through Sunday, March 22-26, The Terminal at Flynn Cruiseport Boston, 1 Black Falcon Ave., Boston
ART + EXHIBITIONS
Hokusai: Inspiration and Influence
Japanese printmaker Hokusai's The Great Wave off Kanagawa is one of the most famous images in art, but there's much more to his world that that one image. This show collects more than 100 of his prints and works in other media, charting his massive influence on later artists, both in Japan and abroad.
$27, Sunday, March 26 through July 16, Museum of Fine Arts, 465 Huntington Ave., Boston
Making Past Present: Cy Twombly
In this show, the Museum of Fine Arts explores artist Cy Twombly's fascination with the art of the ancient world, placing his work alongside examples of Greek, Roman, Egyptian, and Middle Eastern artifacts, some from Twombly's own private collection.
$27, through May 7, Museum of Fine Arts, 465 Huntington Ave., Boston
On the Edge: Los Angeles Art 1970s – 1990s
An homage to non-conformist Californian cool, the Armenian Museum of America's largest exhibition in 50 years features work from more than 75 artists—including Jean-Michel Basquiat, Lynda Benglis, Vija Celmins, Frank Gehry, Helmut Newton, Ed Ruscha, and Andy Warhol—culled from the unrivaled era-defining collection of American-Armenian art connoisseur Joan Agajanian Quinn and her husband Jack.
$5-$15 for non-members, through March 31, the Armenian Museum of America, 65 Main Street, Watertown
After Hope: Videos of Resistance
Bringing together 54 videos clocking in at a combined six hours, After Hope is a survey of activist art in Asian countries including Kazakhstan, Azerbaijan, Mongolia, Myanmar, Turkey, and others whose artistic and political movements are not often extensively covered by Western media.
$20, through December 31, Peabody Essex Museum, 161 Essex St., Salem
From the Andes to the Caribbean: American Art from the Spanish Empire
This show features paintings and other objects from Spanish colonial America, exploring issues of class, cultural hybridization, the importance of Catholicism, and the inextricability of imperialist cultural production, however, beautiful, from imperialist brutality.
$20, through July 30, Harvard Art Museums, 32 Quincy St., Cambridge
Hear Me Now: The Black Potters of Old Edgefield, South Carolina
The abundant clay around Edgefield, South Carolina made the area a center for stoneware in the 19th century South. This show casts a light on the artistry of enslaved potters in Edgefield, including the well-known David Drake, setting it against the work of relevant contemporary Black artists.
$27, through July 9, Museum of Fine Arts, 465 Huntington Ave., Boston
MassArt Art Museum features three works by Jace Clayton, an artist focusing on the magic and social character of music. The centerpiece, 40 Part Part, is an interactive installation that takes sounds provided through visitors' devices and sends them through a circle of 40 speakers, transforming them into a new experience.
Free through July 30, MassArt Art Museum, 621 Huntington Ave., Boston
Bettye Saar: Heart of a Wanderer
Assemblage artist Bettye Saar, a key figure in the Black Arts Movement of the 70s, traveled many times to Africa; this show collects several of her works reflecting on those journeys and the issues of race, imperialism, spirituality, and forced migration she encountered.
$20, through May 21, Isabella Stewart Gardner Museum, 25 Evans Way, Boston
María Berrío: The Children's Crusade
In this series of paintings, New York-based artist María Berrío juxtaposes contemporary experiences of child migrants with mythical tales of the medieval Children's Crusade. Berrío is known for use of watercolor and Japanese paper to create a unique sort of magical realism.
$20, through August 6, Institute of Contemporary Art, 25 Harbor Shore Dr., Boston
Spirits: Tsherin Sherpa with Robert Beer
Time and eternity collide in this show from Tibetan American painter Tsherin Sherpa, who brings a contemporary immigrant's experience to traditional Tibetan Buddhist art. British artist Robert Beer, the first Westerner to receive formal education in the Tibetan thangka tradition, is also featured.
$20, through May 29, Peabody Essex Museum, 161 Essex St., Salem
The MassArt Museum devotes a solo show to alum May Stevens, a 20th century painter who imbued her work with Marxist and feminist themes. The paintings on display depict Stevens' biological mother, Alice, alongside socialist revolutionary Rosa Luxemburg, the woman she considered her spiritual mother.
Free, open through July 30, MassArt Art Museum, 621 Huntington Ave., Boston
A World Within Reach: Greek and Roman Art from the Loeb Collection
Take a trip back to everyday life two millennia ago at this show, featuring over 60 objects from the collection of Harvard-educated banker and Hellenist James Loeb, on loan from their home across the pond in Munich.
$20, through May 7, Harvard Art Museums, 32 Quincy St. Cambridge
This outdoor installation by Swiss artist Claudia Comte is a meditation on the wonders of nature, with quotes from environmental activists set beside its five large leaf-like sculptures. It also looks like a great Instagram opportunity.
Free, through September 2023, Central Wharf Park, 250 Atlantic Ave., Boston
Taylor Davis Selects: Invisible Ground of Sympathy
Boston artist Taylor Davis got the run of the ICA's collection for this year-long show, exploring the relationship between art viewer and art object, how art evokes emotional and psychological responses, and how it can help us make sense of things apart from language.
$20, through January 7, 2024, Institute of Contemporary Art, 25 Harbor Shore Dr., Boston
GOING OUT
In proper goth fashion, legendary Central Square club ManRay, a kinky hub for the alternative scenes of the 80s, 90s, and early 2000s, is back from the dead, nearly 18 years after its much-bemoaned closing. Break out the whip—or at least some eyeliner.
Covers vary, open Wednesday through Sunday nights, 40 Prospect St., Cambridge
Beauty and the Beast Cocktail Experience
This "theatrical, alternate reality experience," based on the original French fairytale that inspired the popular Disney film Beauty and the Beast, will add a pinch of fantasy to an ordinary night out, combining theater, escape room-style puzzles, and bespoke cocktails.
$47, through April 16, The Merchant, 60 Franklin St., Boston
KID-FRIENDLY
This traveling exhibition showcases more than 300 pieces of NASA memorabilia, including an actual lunar module, lunar rover, and computers used by mission control. There's also an interactive room where visitors can experience a simulated departure.
$24-$43, through April 2, 121 Webster Ave., Chelsea
Artist Nathan Sawaya is one of the few adults who's made a career out of playing with Legos, creating remarkable sculptures of human figures, Lego versions of famous works of art, and even a 20-foot T-Rex, all of which—and more—will be on display at this show.
$24-$28, through April 23, 343 Newbury St., Boston
WEDNESDAY (3/22/23)
BOOKS + READINGS
This New York City culinary collective made up of Jon Gray, Pierre Serrao, and Lester Walker have a holistic approach to their art, always mindful of its wider social context. They spent the early pandemic, for instance, working on mutual aid projects in their hometown of The Bronx. At this appearance with Boston Globe culture columnist Jeneé Osterheldt, they'll discuss their first cookbook, Black Power Kitchen. Virtual (free) tickets are still available here.
Free, 7 p.m., Museum of Science, 1 Science Park, Boston
THURSDAY (3/23/23)
MUSIC
British electronic musician and singer-songwriter Elderbook's biggest hit to date was the eerily funky 2017 track "Cola," a 2017 collaboration with fellow Brits CamelPhat that shot to the top of Billboard's Dance Club Music chart and earned a Grammy nomination. His second studio album, Little Love, drops March 31st.
$28-$30, 9 p.m., Royale, 279 Tremont St., Boston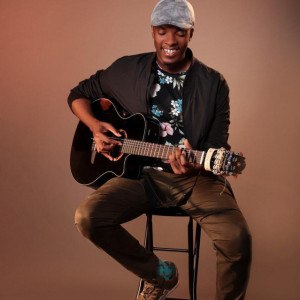 Peter Collins
Possessed of an angelic falsetto and an equally impressive guitar technique, this up-and-coming singer-songwriter plays an ethereal mix of R&B, folk and jazz that seems to have come from its own parallel universe.
$20-$25, 7:30 p.m., City Winery, 80 Beverly St., Boston
DANCE
Zoe Dance teamed up with electronic musician Violet Nox for this dance theater/audio-visual piece, created especially for the Museum of Science's planetarium. Aiming to be an immersive, mind-expanding ride, it plays with ideas of time. "What would it be like," asks the synopsis, "to remember the future?"
$15, 7:30 p.m., Museum of Science, 1 Science Park, Boston
BOOKS + READINGS
Boston Globe writer Emily Sweeney revisits her 2017 history book Gangland Boston, which traces the Prohibition-era emergence of organized crime in Boston, back when the North End was a common site for shootings and sinister characters with cartoonish monikers like King Solomon, Beano Breen, and Mickey the Wiseguy loomed large.
$8, 6:30 p.m., The HUB50 Community Room, 52 Causeway St., Boston
FRIDAY (3/24/23)
MUSIC
This band started in Somerville before high tailing it to the greener pastures of Brooklyn, where they've perfected their style of quirky, danceable chamber pop. Their last album, Earth Worship, was released in 2022.
$25, 8 p.m., Big Night Live, 110 Causeway St., Boston
These bluesy, anthemic Mississippi rockers got started in 2006, when they were all still in high school, but they were already good enough to score a record deal within a couple of years. Since then, they've continued to refine their combination of rootsy throwback energy and contemporary indie stylishness.
$18-$20, 9 p.m., The Sinclair, 52 Church St., Cambridge
Terri Lynn Carrington and Social Science
Boston-based jazz drumming phenom and recent Grammy winner Terri Lynn Carrington appears with her band Social Science, which includes pianist Aaron Parks, guitarist Matthew Stevens, DJ Kassa Overall, singer Debo Ray, and multi-instrumentalist Margan Guerin. Singer Chelsey Green and rapper Toki Wright will also perform as special guests.
$29-$75, 8 p.m., Berklee Performance Center, 136 Mass. Ave., Boston
SATURDAY (3/25/23)
MUSIC
Founded in 1973, this celebrated all-woman, all-Black gospel group have performed at the Obama White House and collaborated with The Alvin Ailey Dance Company—these being just a couple more recent milestones in their five-decade history. Their beautifully harmonized music gazes with hope and solemnity toward heaven from an often-painful existence on earth.
$85-$90, 7 p.m., Arts at the Armory, 191 Highland Ave., Somerville
This French sax player gave up a career in politics to focus on music. His latest album, which drops at the end of this month, is The Harlem Suite. Its structure mirrors the globe-trotting artist's journey from his homeland, the Caribbean island of Guadeloupe, to his present home in Harlem.
$30-$110, 8 p.m. and 10 p.m., Sculler Jazz Club, 400 Soldiers Field Rd., Boston
DANCE
This all-male Argentinian troupe has a distinctly modern take on the percussive, high-energy Argentine malambo folk dancing style, trading the genre's traditional gaucho aesthetic for a more urban rock and roll vibe while preserving all its well-known masculine bravado.
$37-$65, 8 p.m., Berklee Performance Center, 136 Mass. Ave., Boston
COMEDY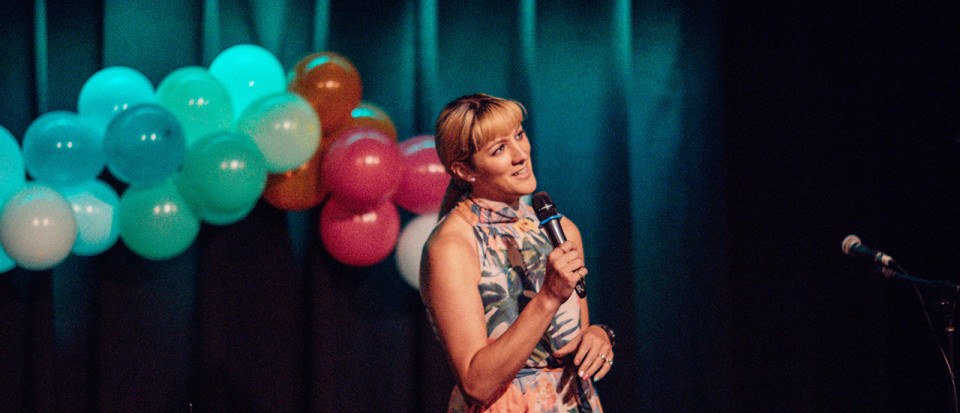 TRANScendent: a Ms. Adventure in Comedy
A relative newcomer to the scene, local comic Ms. Adventure is candid in her act about the details of life as trans woman. As she coyly warns her cisgender audience, "You might discover you have some gender questions you didn't know had!"
$25, 8 p.m., Mosesian Center for the Arts, 321 Arsenal St., Watertown
MOVIES
This 2021 documentary from French director Alice Diop (Saint Omer) drifts between the lives of several very different Parisians united only by the proximity of their homes to a certain commuter rail line, emphasizing the difficulty of saying anything in particular about humanity as a whole.
$10, 7 p.m., Harvard Film Archive, 24 Quincy St., Cambridge
FOOD + DRINK
At this annual event, which raises funds for On the Rise, an organization assisting the unhoused, attendees purchase a hand-crafted bowl in which they can try samples of soup from several local restaurants.
$40, 11:30 a.m. and 1:30 p.m., Puritan and Company, 1166 Cambridge St, Cambridge
SUNDAY (3/26/23)
MUSIC
Hailing from Atlanta and New York, respectively, these two punk-pop bands are some of the best representatives of the younger generation of bands taking the much-maligned emo sound back to its roots in the 90s indie underground.
$23-$25, 7 p.m., Royale, 279 Tremont St., Boston
Making extensive use of tapping techniques, the possibilities of looping, and the acoustic guitar's percussive potential, Kaki King's fascinating guitar work is diverse and difficult to classify, unified only by stormy, searching sensibility.
$28-$40, 7:30 p.m., Crystal Ballroom, Somerville Theater, 55 Davis Sq., Somerville
This accomplished foursome, often rated as among the world's best, have interpreted every quartet by Beethoven, Brahms, and Bartók. At this concert, one of over 100 that they perform annually, they'll play selections from Haydn and Bartók.
Free, 8 p.m., Burnes Hall, New England Conservatory, 255 St. Botolph St., Boston
COMEDY
Noel Miller built up his following with several online projects, including the YouTube series That's Cringe, the comedy duo/podcast Tiny Meat Gang, and a series in which he and partner in crime Cody Ko dare to play through the video game version of the reality TV show Love Island.
$39-$49, 7 p.m. and 9:45 p.m., The Wilbur Theater, 246 Tremont St., Boston
BOOKS + READINGS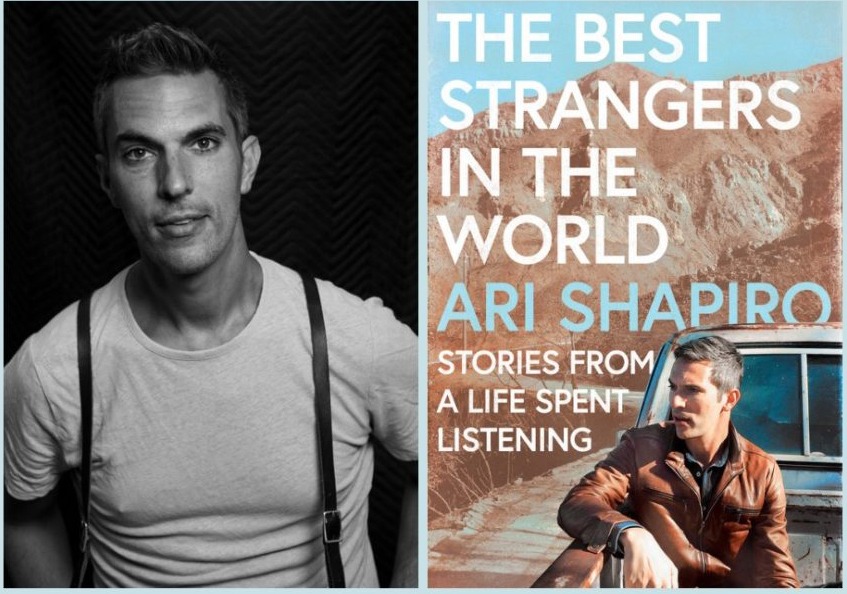 All Things Considered host Ari Shapiro stops in to discuss his memoir The Best Strangers in the World, which dishes on his life in journalism, from travelling through war zones to chilling with Barack Obama on Air Force One. Your ticket includes a copy of the book.
$44, 4 p.m., WBUR CitySpace, 890 Comm. Ave., Boston
KID-FRIENDLY
This selection from The New York International Children's Film Festival features an international mix of live action and animated short films that will be great for kids aged 5-10, including the adorable Battery Daddy, about life among anthropomorphic batteries, and Step by Step, the tale of a lost boot trying to make its way home.
$8-$10, 10:30 a.m., Coolidge Corner Theater, 290 Harvard St., Brookline
---