57 Things to Do This Week in Boston
Jurassic World Live Tour, Sh*t-faced Shakespeare, the Arlington Jazz Festival, and more.
---
Keep your weekends full of the coolest things to do around Boston with our weekly Weekender newsletter.
MULTIPLE DAYS
Ongoing through Monday, April 3 (and Beyond)
THEATER
Actors' Shakespeare Project presents a modern language version of this tragedy, written late in the Bard's life and set in an Roman Empire riven with social unrest and political divisions, where the titular war hero, ousted from political power by his enemies' manipulation of popular sentiment, plots an ill-fated revenge.
$53, Wednesday, March 29 through April 23, Plaza Theater, Boston Center for the Arts, 539 Tremont St., Boston
Thanks to popular demand, the Boston run of this acclaimed, Grammy-winning revival of Stephen Sondheim and James Lapine's complex take on the Brothers Grimm fairy tale universe has been expanded from one to two weeks.
$39-$264, through April 2, Emerson Colonial Theater, 106 Boylston St., Boston
The Huntington Theater mounts a local production of this Tony-nominated Broadway comedy by Lynn Nottage, about truck shop deli that hires formerly incarcerated folks, who find themselves stuck between the cold store manager and the oddly wise head chef, with his faith in the existence of a perfect sandwich.
$25-$150, through April 23, The Huntington Theater, 264 Huntington Ave., Boston
SpeakEasy Stage presents the New England premiere of this play by South Korean writer Hansol Jung about the serendipitous romance between lonely Koreans Nanhee, a defector from the north, and Minsung, a native southerner who works to support family in America.
$25-$75, through April 8, Calderwood Pavilion, Boston Center for the Arts, 527 Tremont St., Boston
The Huntington Theater teams up with Front Porch Arts Collective to present this romantic comedy by Lenelle Moïse, "for fans of David Bowie, bell hooks, and fireworks by the Charles." It's about Lala, an artist caught between two summertime love interests.
$30-$119, through April 2, Calderwood Pavilion, Boston Center for the Arts, 527 Tremont St., Boston
CIRCUS + PERFORMANCE
Raphaëlle Boitel is the lone performer in this high-art, multimedia circus show, using contortionism and aerial arts to explore the underworld of the traumatized mind, with aesthetic cues taken from filmmakers David Lynch, Fritz Lang, and Alfred Hitchcock.
$25-$93, Thursday through Sunday, March 30-April 2, Emerson Paramount Center, 559 Washington St., Boston
COMEDY
Retired insult comic Lisa Lampanelli is something of a mentor to Beau McDowell—at least, within the confines of the podcast Losers with a Dream—and he's learned well. The insult genre can be a dangerous game, but McDowell stays with in his lane, roasting himself, or, as the case may be, his own people, more than anyone else.
$22, Friday and Saturday, March 31-April 1, Nick's Comedy Stop, 100 Warrenton St., Boston
Shit-faced Shakespeare: Much Ado About Nothing
Shit-faced Shakespeare has entertainingly desecrated many a Shakespeare play using one simple premise: the play is performed normally, except one of the actors—selected, to their misfortune, as random—must get themselves extremely drunk beforehand.
$30, through April 8, The Rockwell, 255 Elm St., Somerville
MOVIES
In this drama, recent winner of a Grand Jury Prize at Sundance, a mercurial woman named Inez (Teyana Taylor) kidnaps her son from foster care. She builds a new life with him, but as he approaches maturity it becomes more difficult for her to avoid the consequences of her actions.
$15-$17, opens Friday, March 31, Coolidge Corner Theater, 290 Harvard St., Brookline
This LGBT film festival returns for its 39th season, with screenings at the Institute of Contemporary Art, Emerson Paramount Center, the Museum of Fine Arts, Boston University, and the Brattle Theater. It opens Friday with the coming-of-age tale Big Boys.
Free-$20, Friday, March 31 through April 9, various venues, Boston and Cambridge
James Baldwin Abroad: A Program of Three Films
This trio of short documentaries on James Baldwin's travels finds the iconic author and activist in Turkey, where he lived occasionally in the 1960s, France, where he occasionally gets into (and wins) intellectual spats with the filmmaker, Terence Dixon, and London, where he and comedian and fellow activist Dick Gregory chat with a group of West Indian student activists.
$15-$17, through Thursday, March 30, Coolidge Corner Theater, 290 Harvard St., Brookline
DANCE
Jean Appolon Expressions' latest show, with a mix of old and new works, takes its name from a kind of Haitian stew, usually served on special occasions. Expect the troupe's signature mix of modern and Haitian folkloric dance traditions.
$25, Saturday and Sunday, April 1 and 2, The Dance Complex, 536 Mass. Ave., Cambridge
MUSIC
The Arlington Jazz Festival includes performances from Los Zorros, The Plamen Karadonev/Elena Koleva Group, The Jesse Williams Group, The Tiger Wizard Band, The Estefanía Núñez Villamandos Group, The Francisco Mela Trio with George Garzone, and headliners The John Patitucci Trio.
Free-$45, Thursday through Sunday, March 30-April 2, various venues, Arlington
OPERA
Boston Lyric Opera mounts a double-header with Bartók's dark, one-act symbolist tale Bluebeard's Castle and Alma Mahler's Four Songs, which also deals with the gruesome legend of the serial wife murderer Bluebeard.
$33-$188, Wednesday through Sunday, March 22-26, The Terminal at Flynn Cruiseport Boston, 1 Black Falcon Ave., Boston
ART + EXHIBITIONS
Hokusai: Inspiration and Influence
Japanese printmaker Hokusai's The Great Wave off Kanagawa is one of the most famous images in art, but there's much more to his world that that one image. This show collects more than 100 of his prints and works in other media, charting his massive influence on later artists, both in Japan and abroad.
$27, Sunday, March 26 through July 16, Museum of Fine Arts, 465 Huntington Ave., Boston
On the Edge: Los Angeles Art 1970s – 1990s
An homage to non-conformist Californian cool, the Armenian Museum of America's largest exhibition in 50 years features work from more than 75 artists—including Jean-Michel Basquiat, Lynda Benglis, Vija Celmins, Frank Gehry, Helmut Newton, Ed Ruscha, and Andy Warhol—culled from the unrivaled era-defining collection of American-Armenian art connoisseur Joan Agajanian Quinn and her husband Jack.
$5-$15 for non-members, through March 31, the Armenian Museum of America, 65 Main Street, Watertown
After Hope: Videos of Resistance
Bringing together 54 videos clocking in at a combined six hours, After Hope is a survey of activist art in Asian countries including Kazakhstan, Azerbaijan, Mongolia, Myanmar, Turkey, and others whose artistic and political movements are not often extensively covered by Western media.
$20, through December 31, Peabody Essex Museum, 161 Essex St., Salem
From the Andes to the Caribbean: American Art from the Spanish Empire
This show features paintings and other objects from Spanish colonial America, exploring issues of class, cultural hybridization, the importance of Catholicism, and the inextricability of imperialist cultural production, however, beautiful, from imperialist brutality.
$20, through July 30, Harvard Art Museums, 32 Quincy St., Cambridge
Hear Me Now: The Black Potters of Old Edgefield, South Carolina
The abundant clay around Edgefield, South Carolina made the area a center for stoneware in the 19th century South. This show casts a light on the artistry of enslaved potters in Edgefield, including the well-known David Drake, setting it against the work of relevant contemporary Black artists.
$27, through July 9, Museum of Fine Arts, 465 Huntington Ave., Boston
MassArt Art Museum features three works by Jace Clayton, an artist focusing on the magic and social character of music. The centerpiece, 40 Part Part, is an interactive installation that takes sounds provided through visitors' devices and sends them through a circle of 40 speakers, transforming them into a new experience.
Free through July 30, MassArt Art Museum, 621 Huntington Ave., Boston
Making Past Present: Cy Twombly
In this show, the Museum of Fine Arts explores artist Cy Twombly's fascination with the art of the ancient world, placing his work alongside examples of Greek, Roman, Egyptian, and Middle Eastern artifacts, some from Twombly's own private collection.
$27, through May 7, Museum of Fine Arts, 465 Huntington Ave., Boston
Bettye Saar: Heart of a Wanderer
Assemblage artist Bettye Saar, a key figure in the Black Arts Movement of the 70s, traveled many times to Africa; this show collects several of her works reflecting on those journeys and the issues of race, imperialism, spirituality, and forced migration she encountered.
$20, through May 21, Isabella Stewart Gardner Museum, 25 Evans Way, Boston
María Berrío: The Children's Crusade
In this series of paintings, New York-based artist María Berrío juxtaposes contemporary experiences of child migrants with mythical tales of the medieval Children's Crusade. Berrío is known for use of watercolor and Japanese paper to create a unique sort of magical realism.
$20, through August 6, Institute of Contemporary Art, 25 Harbor Shore Dr., Boston
Spirits: Tsherin Sherpa with Robert Beer
Time and eternity collide in this show from Tibetan American painter Tsherin Sherpa, who brings a contemporary immigrant's experience to traditional Tibetan Buddhist art. British artist Robert Beer, the first Westerner to receive formal education in the Tibetan thangka tradition, is also featured.
$20, through May 29, Peabody Essex Museum, 161 Essex St., Salem
The MassArt Museum devotes a solo show to alum May Stevens, a 20th century painter who imbued her work with Marxist and feminist themes. The paintings on display depict Stevens' biological mother, Alice, alongside socialist revolutionary Rosa Luxemburg, the woman she considered her spiritual mother.
Free, open through July 30, MassArt Art Museum, 621 Huntington Ave., Boston
A World Within Reach: Greek and Roman Art from the Loeb Collection
Take a trip back to everyday life two millennia ago at this show, featuring over 60 objects from the collection of Harvard-educated banker and Hellenist James Loeb, on loan from their home across the pond in Munich.
$20, through May 7, Harvard Art Museums, 32 Quincy St. Cambridge
This outdoor installation by Swiss artist Claudia Comte is a meditation on the wonders of nature, with quotes from environmental activists set beside its five large leaf-like sculptures. It also looks like a great Instagram opportunity.
Free, through September 2023, Central Wharf Park, 250 Atlantic Ave., Boston
Taylor Davis Selects: Invisible Ground of Sympathy
Boston artist Taylor Davis got the run of the ICA's collection for this year-long show, exploring the relationship between art viewer and art object, how art evokes emotional and psychological responses, and how it can help us make sense of things apart from language.
$20, through January 7, 2024, Institute of Contemporary Art, 25 Harbor Shore Dr., Boston
GOING OUT
In proper goth fashion, legendary Central Square club ManRay, a kinky hub for the alternative scenes of the 80s, 90s, and early 2000s, is back from the dead, nearly 18 years after its much-bemoaned closing. Break out the whip—or at least some eyeliner.
Covers vary, open Wednesday through Sunday nights, 40 Prospect St., Cambridge
Beauty and the Beast Cocktail Experience
This "theatrical, alternate reality experience," based on the original French fairytale that inspired the popular Disney film Beauty and the Beast, will add a pinch of fantasy to an ordinary night out, combining theater, escape room-style puzzles, and bespoke cocktails.
$47, through April 16, The Merchant, 60 Franklin St., Boston
KID-FRIENDLY
Enter the world of Jurassic Park in this live extravaganza, packed with non-stop action and life-like dinosaur puppet wizardry. All the fan-favorite dinos are here, including velociraptor, triceratops, and the immortal T. Rex.
$15-$180, Friday, March 31 through April 9, Agganis Arena, 925 Comm. Ave., Boston
New England Aquarium Ecoventure Cruise
This cruise of Boston Harbor is a chance to spot local wildlife as well as learn about ocean conservation, including successful efforts in recent years to restore the nearly-extinct local Atlantic harbor seal population.
$40-$48, Saturday, April 1 through May 15, meets at 1 Long Wharf, Boston
This traveling exhibition showcases more than 300 pieces of NASA memorabilia, including an actual lunar module, lunar rover, and computers used by mission control. There's also an interactive room where visitors can experience a simulated departure.
$24-$43, through April 2, 121 Webster Ave., Chelsea
Artist Nathan Sawaya is one of the few adults who's made a career out of playing with Legos, creating remarkable sculptures of human figures, Lego versions of famous works of art, and even a 20-foot T-Rex, all of which—and more—will be on display at this show.
$24-$28, through April 23, 343 Newbury St., Boston
TUESDAY (3/28/23)
MUSIC
One of rock's most prolific pranksters, this West Coast avant-garde collective always promises a theatrical live show that's guaranteed to be memorable. This time, after three years of pandemic-related delays, the cult favorites will be celebrating their golden anniversary, their 1978 classic album Duck Stab!, and their 2020 rock-opera, Metal, Meat & Bone. Whatever happens won't be boring—and that alone is as enthusiastic of an endorsement as we could possibly give. — Camille Dodero
$38, 8 p.m., The Sinclair, 52 Church St., Cambridge
WEDNESDAY (3/29/23)
FOOD
Boston Burger Company's Irish Cream Frappe
Even though St. Patrick's Day has passed, there are still three days left to engorge yourself with Boston Burger Company's March milkshake, "Up For Shenanigans." The Irish Cream frappe is topped with a whole slice of Irish Cream Cake and supported by graham crackers, Lucky Charms, a rainbow candy belt, and chocolate gold coins. How on Earth can that not be magically delicious? — Anna Arriaga
$17.50, BBC locations include: 37 Davis Square, Somerville; 1105 Mass Ave., Cambridge; 1100 Boylston St., Boston; 133 Washington St., Somerville
MOVIES
This new documentary tells this story of jazz icon Benny Goodman's trip to the Soviet Union with his orchestra in 1962—a time of extremely high Cold War tension. The film's director-producer team, Olga and Gregory Antimony, will appear after the screening for a Q&A.
Free, 7:30 p.m., Congregation Kehillath Israel, 384 Harvard St. Brookline

THURSDAY (3/30/23)
MUSIC
Upstate's mixture of country, folk, bluegrass, and indie pop/rock, marked by stirring close harmonies and sparse but effective acoustic arrangements, combines homey nostalgia with restless yearning.
$18, 8 p.m., Brighton Music Hall, 158 Brighton Ave., Allston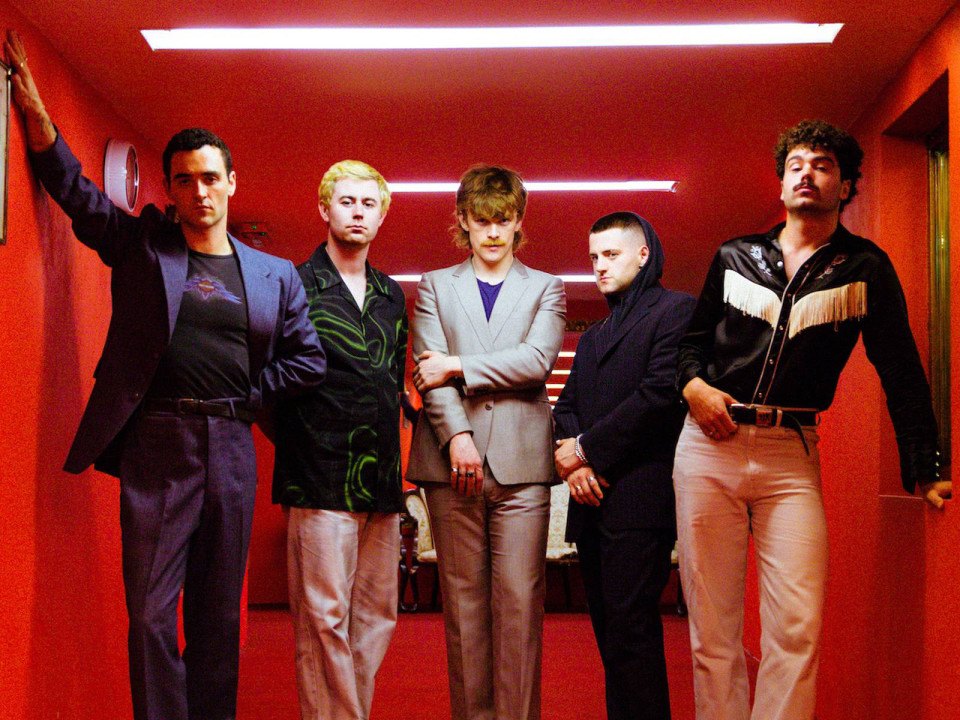 This Irish band, part of a wave of post-punk revivalists to emerge from the British Isles in the last few years, have a lean and tense but malleable sound, appearing on some tracks like a less grandiose Killers, on others like a heavier Smiths, with singer James McGovern carefully balancing romanticism and deadpan cool.
$20, 8:30 p.m., The Sinclair, 52 Church St., Cambridge
This Los Angeles-based contemporary classical ensemble aspires to create exciting, unpredictable, and mind-altering communions of performer, space, and audience. They're definitely for the musically adventurous, but the musically adventurous will be rewarded.
$24, 8 p.m., Crystal Ballroom, Somerville Theater, 55 Davis Sq., Somerville
---
FRIDAY (3/31/23)
ART + MUSEUMS
The Museum of Fine Arts gets a bit livelier on a Late Nite, with dancing and DJs, pop-up performances, creative activities, and special talks. It's also a great after-hours opportunity to check out the MFA's latest show, Hokusai: Inspiration and Influence.
$25, 8 p.m.-1 a.m., Museum of Fine Arts, 465 Huntington Ave., Boston. Note: Remaining tickets will be available for purchase in person at the Huntington Avenue Entrance, starting at 8 pm, the night of the event.
MUSIC
Formed in 1980, this Australian new wave band are probably best known in America for their 1988 hit "Under the Milky Way," a primo slice of gloom pop, but their significance to the then-burgeoning genres of dream pop and post rock goes much deeper.
$35, 8:30 p.m., The Sinclair, 52 Church St., Cambridge
DANCE
Eventual Dance Company, led by local dancer and choreographer Catilin Canty, presents an evening of dance, music, circus, an A/V presentation or two, and possibly even some wrestling.
Free (donation suggested), 7:30 p.m., Arts at the Armory, 191 Highland Ave., Somerville
MOVIES
This 2022 drama by Rwandan director Kivu Ruhorahoza tells three interconnected stories in which failed or just plain bad fatherhood is a major theme. Ruhorahoza will appear in person at this screening, which kicks off a series at Harvard Film Archive this week and next.
$15, 7 p.m., Harvard Film Archive, 24 Quincy St., Cambridge
BOOKS + READINGS
This participation designer and writer will talk with Ten Speed Press editor Molly Birnbaum about her new book Egg, which examines the titular object at several different biological and cultural angles, from myths of a cosmic egg to global cuisine to the eggs produced in the human body.
Free, 7 p.m., Harvard Book Store, 1256 Mass. Ave., Cambridge
In her new book More Than a Glitch, data scientist Meredith Broussard breaks down the thorny problem of bias in artificial intelligence, from facial recognition software that favors lighter skin to bank algorithms that reinforce discriminatory lending practices. She'll discuss these trends, and what we can do about them, with tech ethicist Kate Darling.
Free, 5 p.m., MIT Welcome Center, 292 Main St., Cambridge
---
SATURDAY (4/1/23)
MUSIC
Pop/R&B singer-songwriter and Charli XCX protégé Elio's star is rising so fast that this show, originally scheduled at Café 939, had to move to a bigger venue. Fans of Charli will find much to love in Elio, but she's also got her own vibe—softer, dreamier, and wryly romantic.
$15-$18, 8 p.m., The Sinclair, 52 Church St., Cambridge
Over two decades past their 1980s heyday, Canadian metalheads Anvil got a surprising late career boost from the 2008 documentary Anvil! The Story of Anvil, but even without it, they'd still be keeping the faith today—that's just the kind of band they are. Their last album was 2022's Impact is Imminent.
$20-$25, 7 p.m., Middle East Upstairs, 472 Mass. Ave., Cambridge
You couldn't come up with a more a perfect foil for jazz's reputation for elusive coolness and intellectually detachment than saxophonist Eric Darius, whose campy, keyed up stage presence and charismatic pop style make for pure entertainment.
$35-$155, 7 p.m. and 9 p.m., Scullers Jazz Club, 400 Soldiers Field Rd., Allston
COMEDY
American-born comic Des Bishop moved to Ireland his teens, finding success on stage and in a series of documentary TV shows in which he's tried various low-wage jobs, taught comedy to underprivileged kids, and taken a journey to China.
$33, 7 p.m. and 10 p.m., Laugh Boston, 425 Summer St., Boston
Veteran comic Kathleen Madigan has spent her career perfecting the art of making a well-crafted bit sound like a nonchalant anecdote. In her latest special, Hunting Bigfoot, she holds forth on many topics, including her first experience of TikTok: "I feel like I just sat next to someone who did an eightball."
$37-$62, 7 p.m. and 9:45 p.m., The Wilbur Theater, 246 Tremont St., Boston
STORYTELLING
This showcase of local refugee and immigrant storytellers, featured on the WORLD Channel and PBS, adds a personal dimension to what, for those not directly affected, can get too easily lost in the abstractions of the headlines.
$28, 8 p.m., Somerville Theater, 55 Davis Sq., Somerville
Arlo Guthrie, an icon of Woodstock best remembered for his rambling, satirical tune "Alice's Restaurant," won't play any songs at this appearance. Instead, he'll be sharing tales from his career with music writer Robert Santelli. The chat coincides with the opening of an exhibition of Guthrie ephemera this week at the Boch Center.
$29-$69, 8 p.m., Boch Center Shubert Theater, 265 Tremont St., Boston
SHOPPING
Somerville Winter Farmers Market
Farmers Market season doesn't end when it gets cold—it just goes indoors. Somerville's Winter Farmers Market, offering produce, dairy and meat, seafood, baked goods, drinks, dessert items, and all sorts of specialty products, takes place every Saturday through April 8.
Free, 9:30 a.m.-1:30 p.m., Arts at the Armory, 191 Highland St., Somerville
---
SUNDAY (4/2/23)
MUSIC
Ville Valo was the stormy crooner for Finnish goth rock band HIM. He waited five years after HIM's 2017 demise to release his first solo album, Neon Noir, which dropped this past January, but for the band's fans, it should be well worth the wait.
$50, 7 p.m., Big Night Live, 110 Causeway St., Boston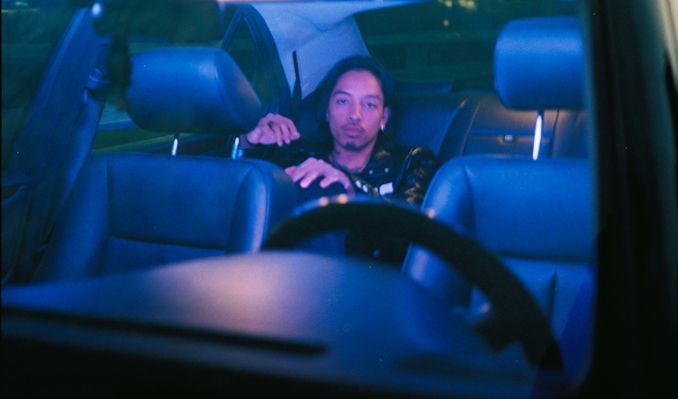 This R&B singer-songwriter got his start busking on the streets of Melbourne, Australia, eventually relocating to Los Angeles. His deep, slow-burning romanticism will appeal to fans of Frank Ocean and the Weeknd.
$20-$22, 8 p.m., The Sinclair, 52 Church St., Cambridge
---
MONDAY (4/3/23)
MUSIC
Indie pop duo Tennis' latest, Pollen, intelligently balances their 70s nostalgia with a contemporary pop sensibility. Singer Alaina Moore's pensive but breezy performances continue to provide the band's inimitable X-factor.
$30-$50, 8 p.m., Citizens House of Blues, 15 Lansdowne St., Boston
BOOKS + READINGS
Henry Louis Gates, Jr. will talk to historian Chad Williams about his new book The Wounded World, which focuses on W.E.B. Du Bois' attempt to write a history of Black American involvement in World War I.
Free, 7 p.m., Harvard Book Store, 1256 Mass. Ave., Cambridge
---