The MFA Gives Chinese Bapo Painting a Spotlight
Curator Nancy Berliner led the first dedicated exhibit to the revolutionary art style at the Museum of Fine Arts.
---
"China's 8 Brokens", the newest exhibit coming to the Museum of Fine Arts, offers the first ever dedicated American museum exhibition of Chinese bapo painting. A revolutionary style of Chinese art that emerged in the early 20th century, the unique style is unlike any other Chinese art. The paintings are created by painting depictions of fragments of different items, often images or calligraphy, on a single canvas or other surface. The compositions are commonly created in forms that mimic collages.
For Nancy Berliner, the Wu Tung Curator of Chinese Art at the museum and curator of this exhibit, the project has been decades in the making. She first discovered bapo at a flea market in China while studying art as a student there. After picking up the work for mere pocket change, she set out to find out more about the piece of art. "I brought it back to America and I started asking art historians," explains Berliner. "Everybody said 'I have no idea what that is.'"
While the the style may have been popular in its time, it hasn't always received enthusiastic attention since. "It was basically just neglected. It wasn't in any Chinese museums and art histories," says Berliner. Part of the reason it was never considered high art, she believes, was because of how different it was from traditional Chinese art (think landscapes and figure paintings). Berliner attributes some of this neglect to the "hyper-reality" of the work. "People did not strive after realism," she explains. In traditional Chinese art, Berliner says, "There was some similitude, but they strived after more abstract expressionism."
---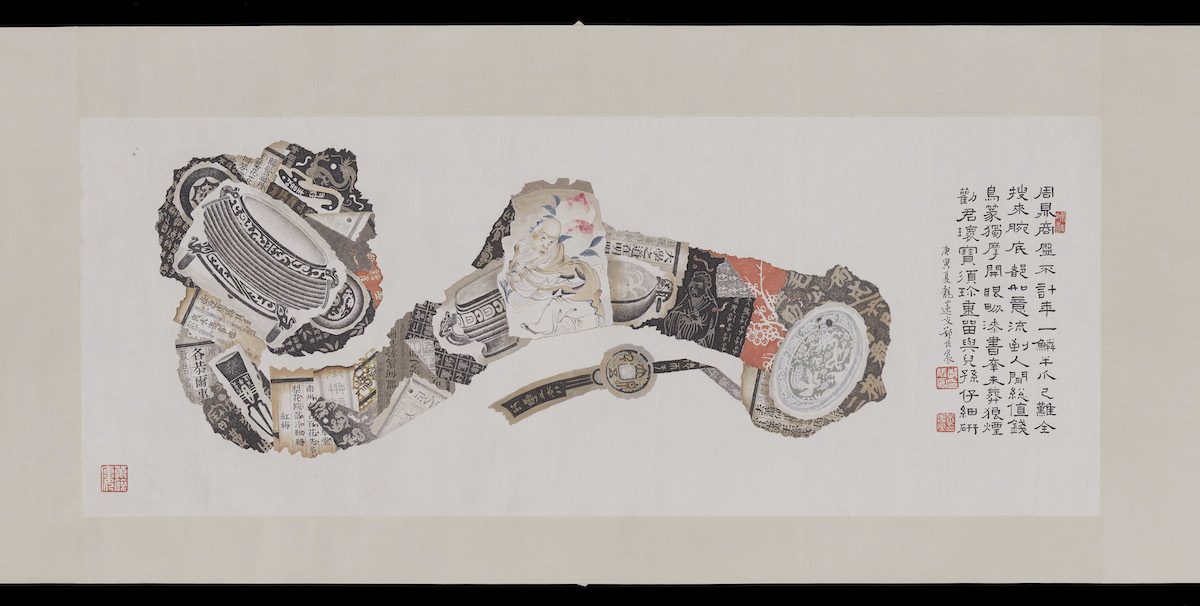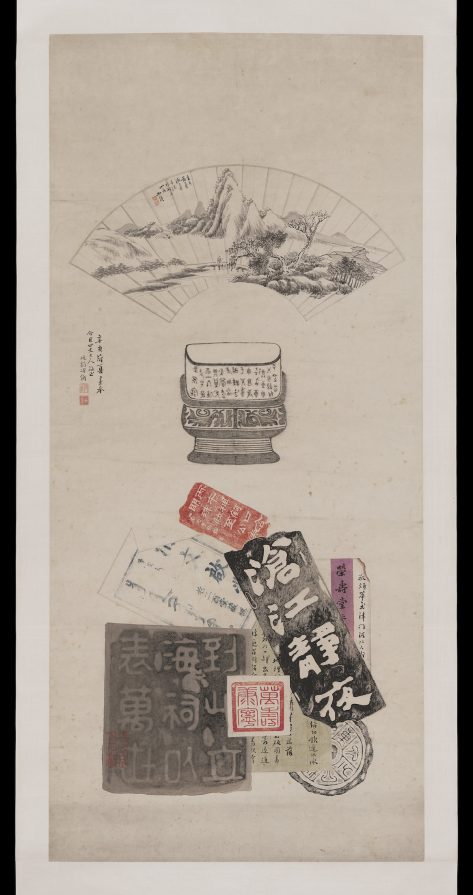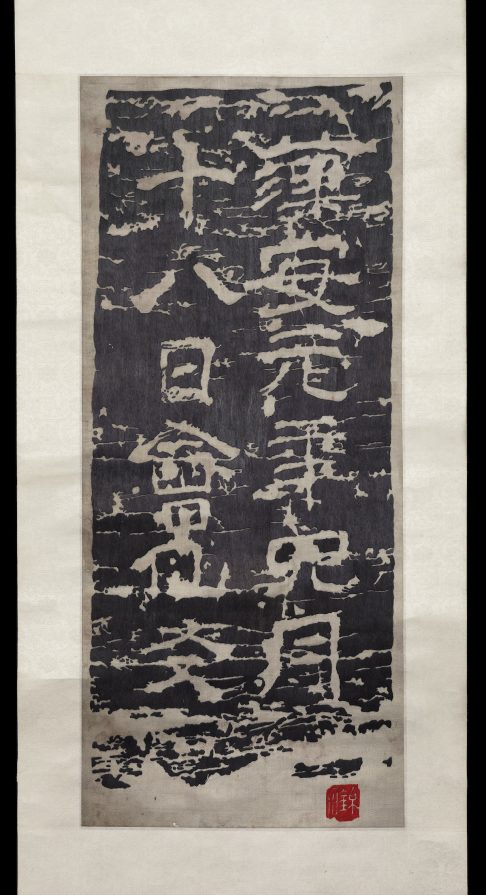 ---
The word bapo loosely translates to 'eight brokens.' According to the MFA website, it focuses on "treasuring even the damaged remnants of the past." In Chinese culture, eight is a lucky number, tying in the wishes for good fortune in the paintings. The images often include fragments of calligraphy, which was traditionally ranked the highest in the hierarchy of Chinese art, and with good reason, says Berliner: "It's considered to be the way a person expresses their being." The combination of calligraphy styles from different time periods, including replication of woodblock and printed calligraphy, gave the artist a chance to display complex artistic ability and a bit of him, or her, self.
Bapo and similar styles such Cubist collage and trompe l'oeil ("fool the eye") paintings in western culture developed independently of each other, but each was a response to similar cultural experiences. "We all have lots of little pieces of paper all over the place, falling apart. Some of them are really precious and some are just pieces of paper that didn't get into the garbage can," says Berliner.
This style also offers an artistic way to express the Chinese tradition of collecting antiquities, since the works combine fragments from different time periods. "Some of them are called […] Bai Sui Tu, which means 100 Year Picture, a picture of 100 years. The word for year is a pun in Chinese, because it sounds exactly like the word for fragment," explains Berliner. Combined together, these fragments of different years create cohesive works of artistic expression.
Deciphering the meaning of bapo works is no easy feat, but Berliner explains that there are many things that can help with enlightening meaning for the works. Going piece by piece, one can consider the fragments that make up the work. Combined with an inscription, which is traditionally included with Chinese art, meaning can be found—even if it's simply a metaphor.
One of the works featured in the exhibit, produced in 1938, refers in its inscription to the Qin Dynasty, when many intellectual movements were attacked by the emperor. However, Berliner believes that this reference is simply a metaphor for the destruction surrounding the artist in 1938. "If we look at the date of when he painted this painting, he did bit in January of 1938, and that was exactly a week or two after the Japanese had invaded China and after what's known as the Nanjing Massacre," she says.
Years in the making, this exhibit will finally display the MFA's collection of more than forty works relating to the revolutionary bapo style. "Some of them are very mournful, and then some of them are just fun and some are political and some are just decorative and funny," says Berliner. "You don't think of Chinese painting as being humorous. It's very fun to take these apart and see what's going on."
June 17-October 18, Museum of Fine Arts, 465 Huntington Ave., mfa.org.
---