Posh Pairs: Sweet and Splurge-worthy Date Night Ideas
From lavish multi-course tasting menus to 24-karat gold powder facials.
---
Welcome to our Date Night series! Each week, we'll share a new set of recommendations for you and your sweetheart.
---
When it comes to planning the perfect date night, it's the thought that counts—not the price tag. Still, whether you're celebrating a special occasion, like a job promotion, or just trying to promote yourself as a particularly covetable catch, you may find yourself in need of ideas that throw budgetary caution to the wind and aim to impress at any expense. Here are some romantic gestures that guarantee a solid return on investment.
Where to Eat
You can find merely expensive restaurants just about anywhere—but a big-sized bill doesn't automatically equate to an extraordinary experience. You will get both at Menton, Barbara Lynch's French-Italian flagship in Fort Point, which happens to be Boston's only Relais & Châteaux property. Make a brilliant first impression in the restaurant's Gold Bar, where flutes full of bubbly wash down noshes like foie gras frankfurters, or entertain longstanding affairs with the signature multi-course tasting menu for $165 per person; wine pairings are another $130. Not lavish enough? Opt for the omakase at O Ya, the Leather's District's luxe destination for sushi and Japanese small plates, available in 17-course ($185) or "grand" 21-course ($285) formats. If you'd rather focus your attention—and assets—on a single plate, the South End's swanky Oishii offers a killer 6-ounce Wagyu steak, decadently topped with shaved truffles, for $70; the unabashedly ostentatious Strip by Strega, a live DJ-soundtracked, pro athlete-courting, Vegas-style steakhouse in Park Square, serves a three-pound lobster with truffle-cauliflower puree for $78. And for a full-on shellfish spectacular, share a seafood tower with your shuck buddy: like the two foot-tall, $144 tower at Mastro's Ocean Club, which includes a half-pound of Alaskan king crab legs, or the $125 tower at Central Square's hip Little Donkey, where creative accouterments include scallop crudo with umeboshi and white soy.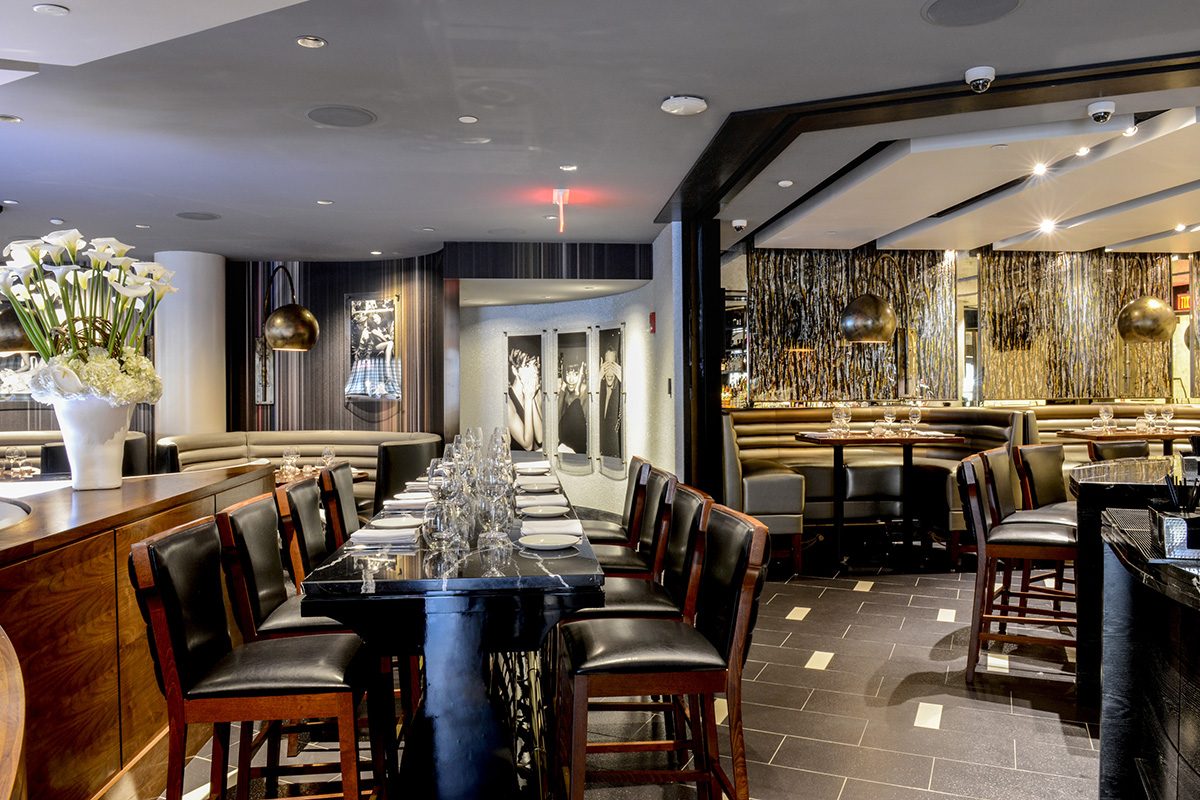 ---
Where to Play
Whether by water, land, or air, show your personal co-pilot the best, most unique vantage points of the city that money can buy via a few top-shelf transportation services. The striped shirt-wearing operators of Boston Gondola Tours offer private hour-long cruises for two ($229) along the Charles River in gorgeous gondolas actually built in Venice, stocked with chilled champagne, a dozen roses, chocolates, strawberries—and even a live musician strumming Italian tunes. The ignition key to any auto enthusiast's heart is a ride around town in one of the exotic, luxury vehicles in the fleet of Gotham Dream Cars, which offers rare daily (or longer) rentals of wheels like the Ferrari 458 Italia Spider, which normally sells for more than $325,000. And reach Cloud Nine together aboard choppers run by Boston Helicopter Tours, which will whirl you through a skyline and seacoast combo tour for $275 per person. Back on terra firma, you could also consider a date night activity that involves a custom gift—like an appointment with Back Bay's Neil Morris Fragrances. Couples can book a consultation with the perfumer to review 700 fragrances and build custom bottled blends that start at $475 per person; Morris keeps the recipes on file, so you can always order re-ups for easy anniversary shopping. Or just raid the whole fragrance counter—among other departments—during a personal shopping experience at Neiman Marcus; the store has even been known to coordinate after-hours excursions, including fast-tracked alterations and on-site facials, for spendthrifts and their SO's. And if you want a VIP club experience for rocking that new LBD, nightlife promoters 6one7 Productions will customize a "Black Card Status Package" for couples who want to hit up their Saturday night party at Cure Lounge in particularly posh style. Individual elements can be selected a la carte, but it's up to $25,000 for a night of unlimited Veuve in a private, rose petal-strew room with personal security, customized DJ set list of favorite love songs, 10-karat diamond necklace and more.
---
Nightcap
Conspicuously consume one last cocktail at the South End's subterranean, low-lit Wink & Nod, where the Billionaire Bijou is a $100 tincture of reserve gin and vermouth with rose water, saffron, and a gilded cherry. If you're bullish on the night's potential, perhaps head to the Langham Hotel, housed inside the former Federal Reserve Bank of Boston, where you can sip in the ornate hotspot Bond before heading upstairs.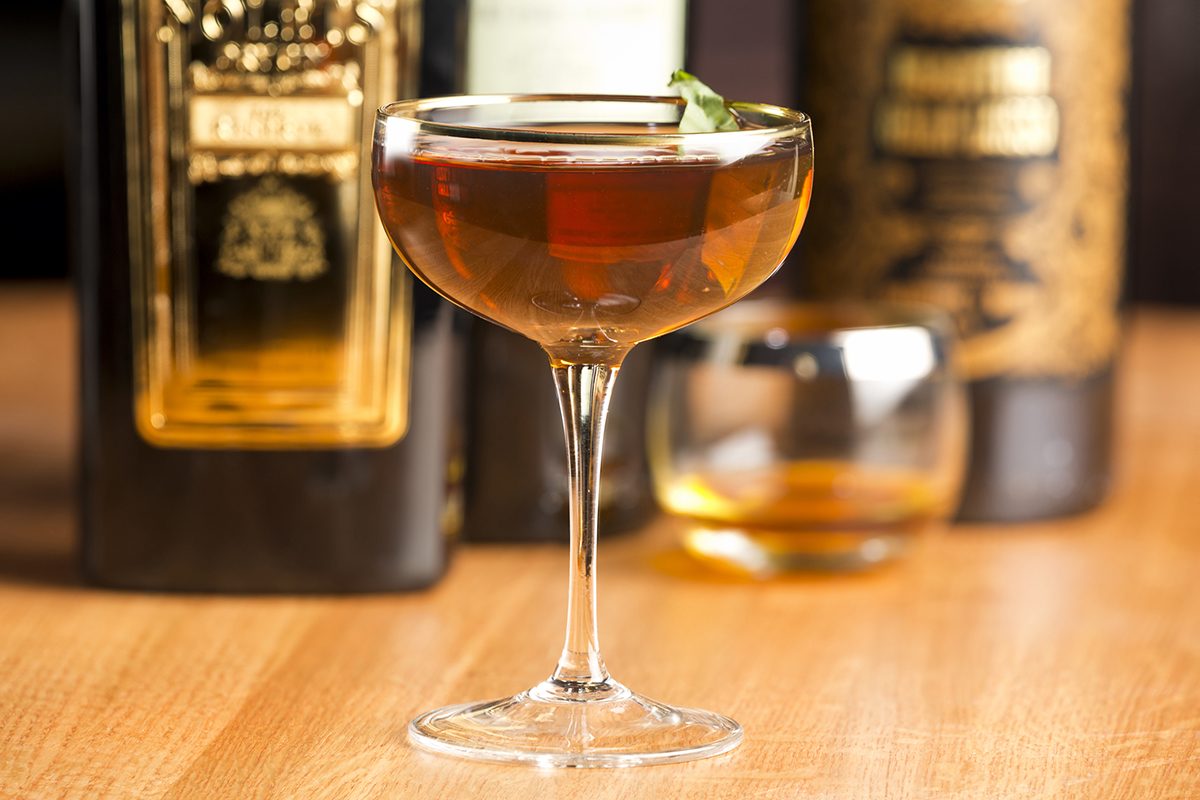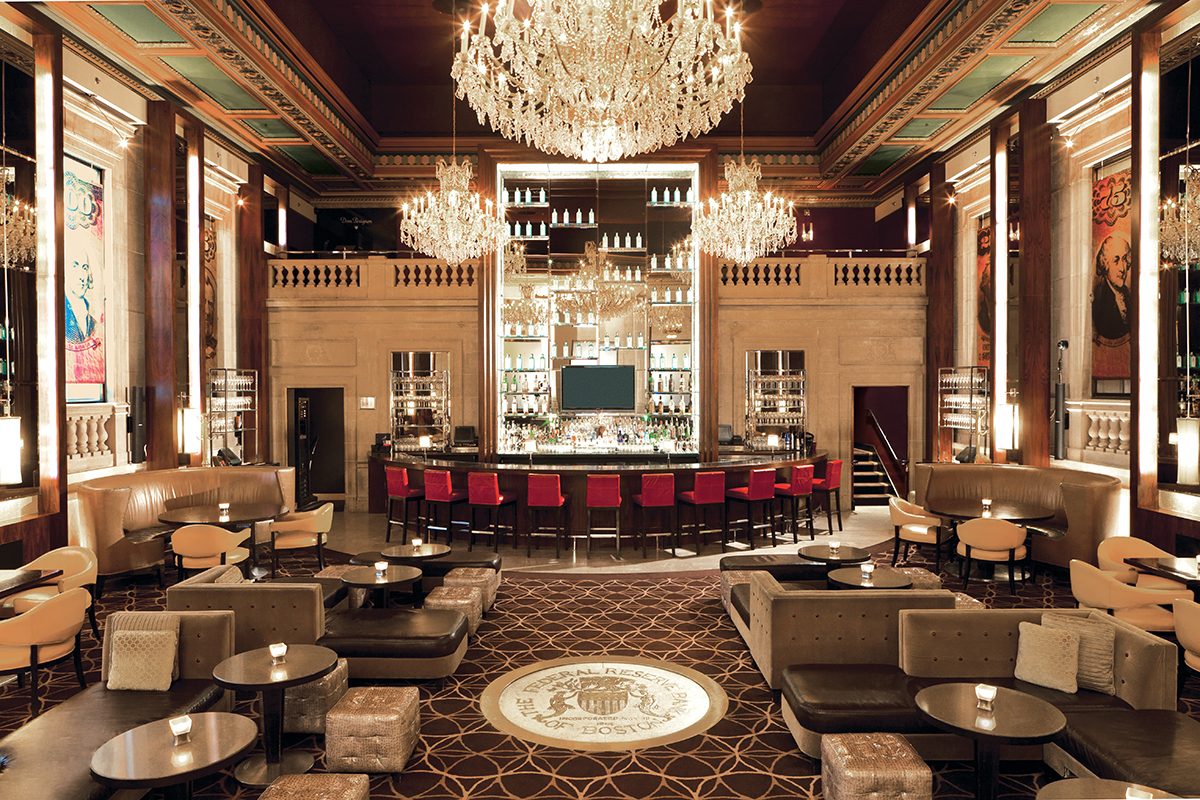 ---
Morning After
Rejuvenate with the purported favorite beauty treatment of Cleopatra (and probably King Midas), a gold facial. The spa at Equinox offers masks with 24-karat gold powder and silk extract that is designed to hydrate and firm skin.
---
---