Ask the Expert: Why Do I Get Sick So Much?
Dr. Prianka Chawla is here with your cold and flu season survival guide.
---
Welcome to our Ask the Expert series, in which our panel of health experts answers your wellness questions. Here, Tufts Medical Center's Prianka Chawla preps you for cold and flu season. Got a question of your own? Email jducharme@bostonmagazine.com.
---
Question:
Why am I always sick?
Answer:
You probably know that one person who—somehow—never gets sick. What makes their immune system so pristine, while yours is constantly plagued by colds, flus, and everything in between?
Believe it or not, it's likely not all luck. "There probably is a genetic component involved there, which isn't very well-defined," Chawla says, adding that anatomical factors can also affect your immune health. "Do you have seasonal allergies, or allergies to dust and other indoor factors that can make your nasal passages more dry and susceptible? Are there other anatomic considerations, like septal deviation or a narrow nasal passage, that could predispose you to more dryness and inability to fight bugs?"
Your doctor can help you determine whether these factors might be what's keeping you bedridden, but everybody should still be vigilant about illness prevention. Getting flu shots—even if you're one of those lucky never-sick types—and frequent hand-washing can help keep you and those around you healthy. "We should really be washing our hands between any contact with door knobs and shared surfaces and other people and our pets, because this is how we spread viruses in the first place," Chawla explains.
Aside from that, Chawla says the cornerstones of good health—adequate sleep, solid nutrition, and regular exercise—are also your best tools for fending off illness. In other words, you can probably stop loading up on Emergen-C and Airborne.
"There's very little harm, so if they work for you, great," Chawla says. "If they don't, I wouldn't continue, because it's just money and time. Regular hydration and getting vitamin C and another antioxidants from your diet are probably just fine."
---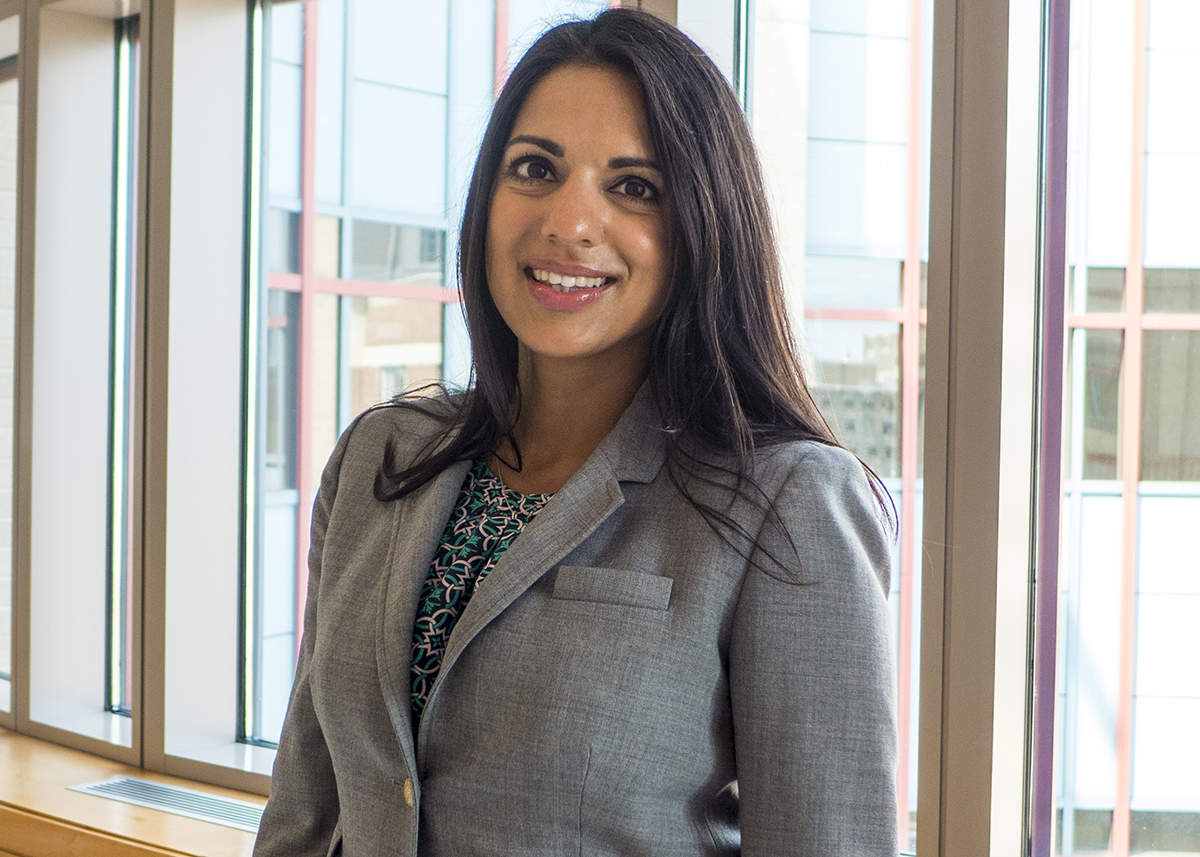 About the Expert: Prianka Chawla is a practicing physician and assistant professor at Tufts Medical Center, within the Division of Internal Medicine and Adult Primary Care. She treats patients with diverse needs, including chronic disease prevention and management, weight maintenance, and mental health issues. She's also part of in-hospital patient service and is heavily involved in teaching medical students and residents.
Dr. Chawla received her B.A. in neuroscience from Wellesley College and her M.D. from Drexel University College of Medicine. She returned to Boston, her hometown, to complete her residency at Tufts Medical Center. She loves traveling, New England sports teams, exercise classes ranging from barre to boxing, and creating healthy meals with her husband and dog.
Got a question for our experts? Email jducharme@bostonmagazine.com.
---